Glamping is trending: What is glamping?
---
Over the years, glamping has become a lodging favorite globally, and the travel industry has fully embraced this trend. Have you ever craved something more than the typical camping style? Does your ideal version of being one involve enjoying wine in a rocking chair outside a campsite? Glamping is just the right picture that covers it all! From geometric mountain pods to decked-out shelters and enjoyable getaways by the ocean, you would want to spend your vacation together with family, glamping.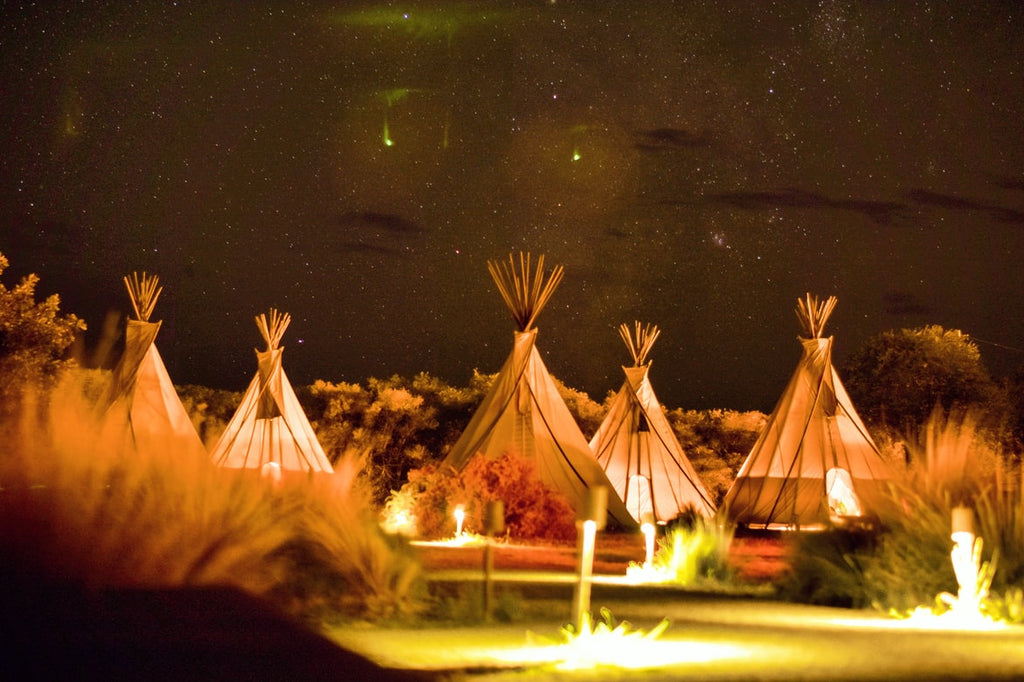 What is glamping?
It is a charming combination of "Glamour" and "camping." This luxury camping trend involves accommodation and facilities more luxurious than associated with traditional camping. 
Glamping is also referred to as luxury camping, boutique camping, or comfy camping. Dating back to 2005, Glamping made its first appearance worldwide in the United Kingdom. The Scottish Earl of Atholl was the first to explore the idea when he created a home away from home. 
The concept of glamping makes outdoors a bit more manageable for those who balk at the idea of pitching a real camping tent. You get to own your own space, have resort-like amenities, and have lovely food treats. There are different glamping spots such as houses made of canvas, fire pits, yurts, style tents, cabins, vintage trailers, and fancy tree houses. Most of these glamping spots, called glampers, are pet-friendly and, the benefits of a glamping adventure cut across many aspects.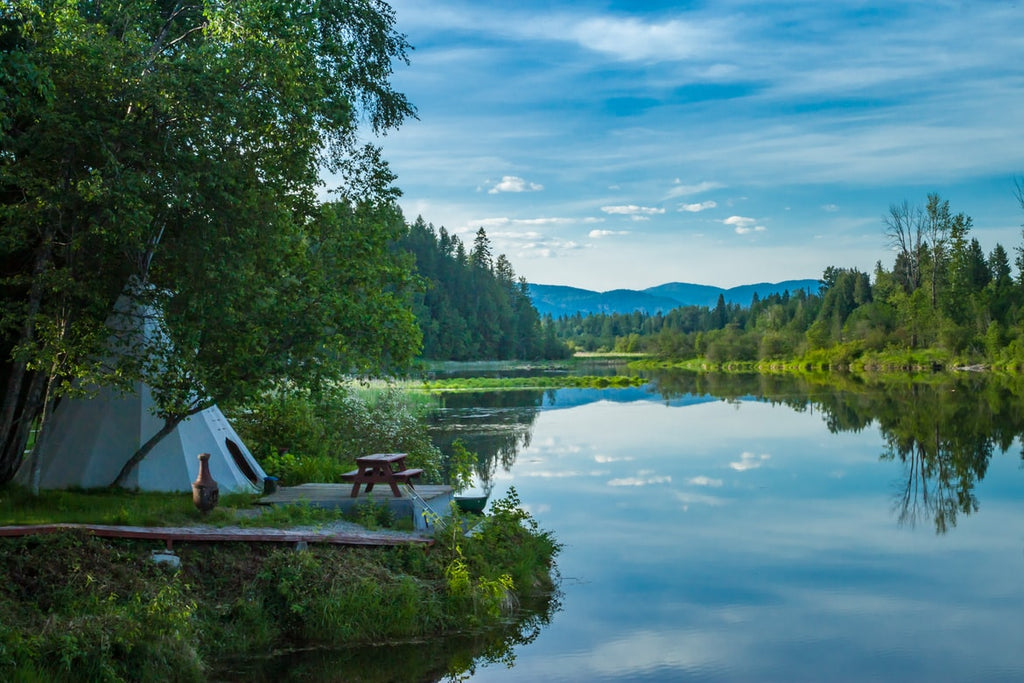 4 Benefits of glamping 
Spending quality time outdoors glamping can be very educational. You can get to learn, and explore more about trees, foliage, birds, culture, and areas of your location. For instance, if you glamp in a Mongolian yurt, there is a lot of history that you can learn about during your vacation.
Glamping encourages stress release
The sounds of nature are the most relaxing ever found in the world. If life is starting to get the best of you, a short break will do you more good. Sounds, including running streams to rustling leaves, rids you of the stress of your daily life. Glamping will fill you with joy and energy to do more with time spent away from stressors.
Glamping connects you to nature
Spending time outdoors in the fresh air can do wonders for your health. It lets your imagination soar as you immerse yourself in a whole new world of serenity and livelihood. Glamping is unlike a hotel because rather than noisy neighbors or thin walls, you have nature.
Glamping doesn't break the bank
While people might believe glamping consumes a lot of money, many glampers are budget-friendly. It is available no matter your price range.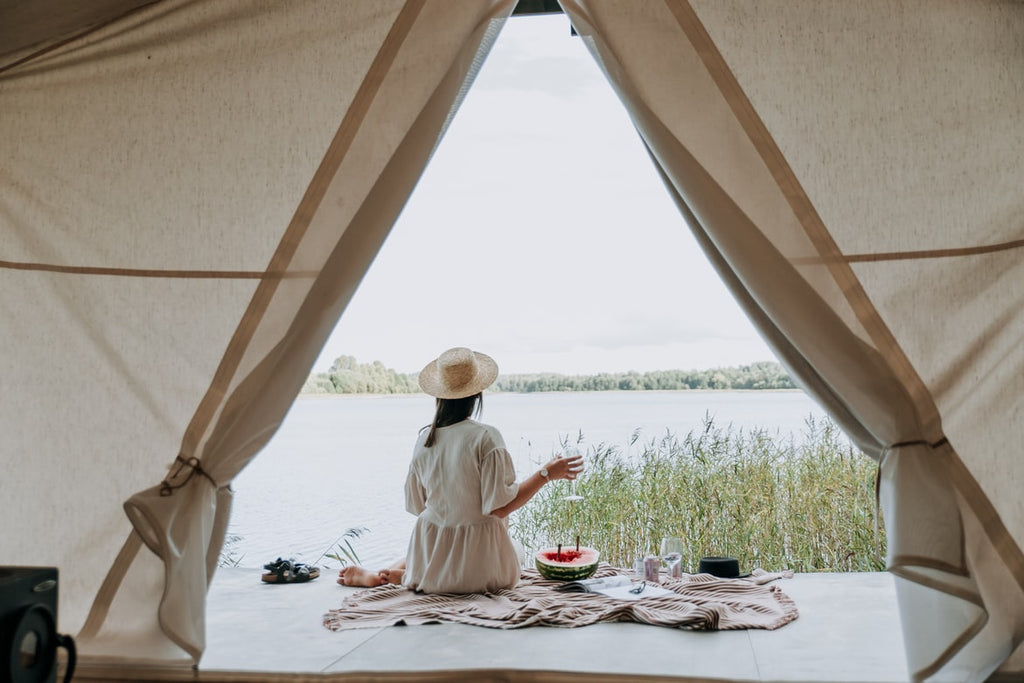 Is Glamping for me?
The best thing about glamping is anyone can do it. So yes! You can own your glamper! Depending on your preferred location, quality, and seclusion, price ranges vary. Presently, various festivals give attendees a chance to glamp rather than camp due to the comfort and connected style. Perhaps your standard of glamping might be sipping wine at a reserve with attendants or spending the night out inside a tent; Glamping to you can also be transforming a campsite into a glamping site. 
 Are you wondering how to glamp on an affordable budget? Do you ponder on how to turn your luxurious camping adventure into a glamping adventure? Or do you want to glamp in your backyard? Creativity is the standpoint. Along with electricity, entertainment, and cooking gear, below are some essentials that would come in handy at your glamping site.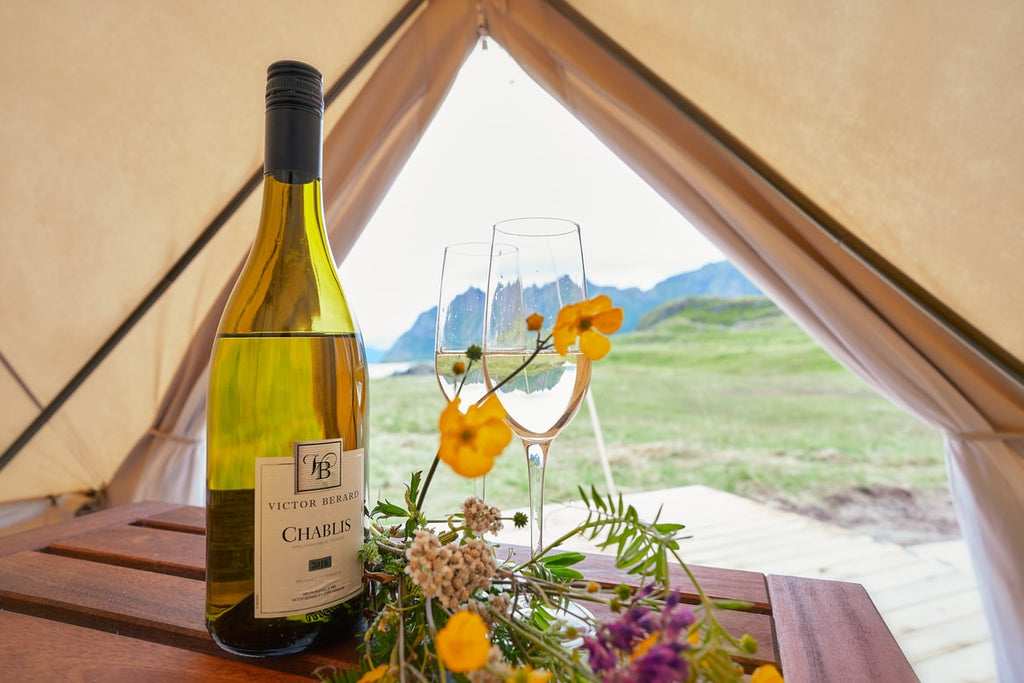 Essentials to bring for glamping
The first thing you'll need is a spacious and cozy tent that makes you feel like royalty. Typical glamping tents are done with canvas bell tents. They are the accurate dreamy addition to your backyard. While there are different sizes, they boast unique features too.
There's a reason why 5-star hotels are top-notch. An added advantage is it features plush beddings with high thread counts. A nice bed equals comfort. Luxurious glamping requires something more than just a sleeping bag on the floor. Inflatable mattresses, bed cots, camping blankets, and pillows are a little luxury to your little glamping site. 
Pieces of furniture would be helpful when creating your ideal glamp site. It makes your location look more homely than a usual campsite. You can add camp chairs, side tables, camp couches, and area rug as lovely essentials.
for luxurious glampers, they are available in both solo and double sizes. They have vibrant colors and fringe details to help your little glamp site come alive.
A portable power station for glamping:
One of the most important glamping gear you must bring is a AceVolt Campower generator to power all electronic equipment.
Best places to go glamping
The best glamping spots in the US are packed with water parks and off-grid deserts. If you want to experience top-notch glamping locations well equipped and grand, exploring the United States of America can help. They promise comfy beds, breathtaking views, and easy access to nature without robbing the bank. From California vineyards to the Red Rocks of Utah to New York's Catskills, glamping gets more interesting. Below is a list of glamping sites to visit.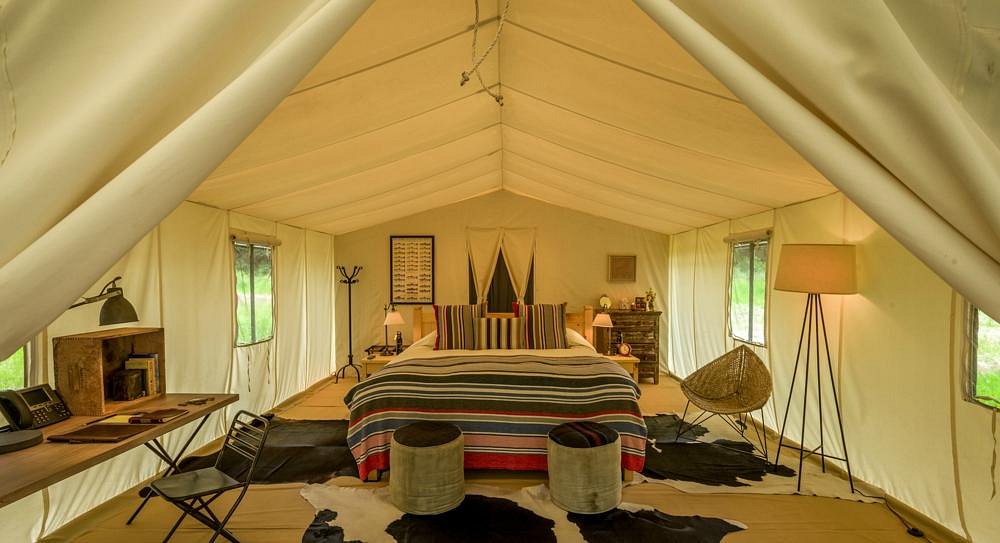 Dunton River Camp, Dolores CO
Glamping Colorado features one of the most acclaimed boutique resorts, Dunton River Camp, and the camp sits on a private stretch of the Dolores River with eight safari-style tents, full bathrooms, and soaking tubs. Each luxury tent is assigned two mountain bikes for guests' use. They can explore trails or just bike on the road for pleasure. As a grand glamp site, rates include all meals and beverages. The River camp is calming whether you want to fish for hours in the trout-river or relax in the sauna.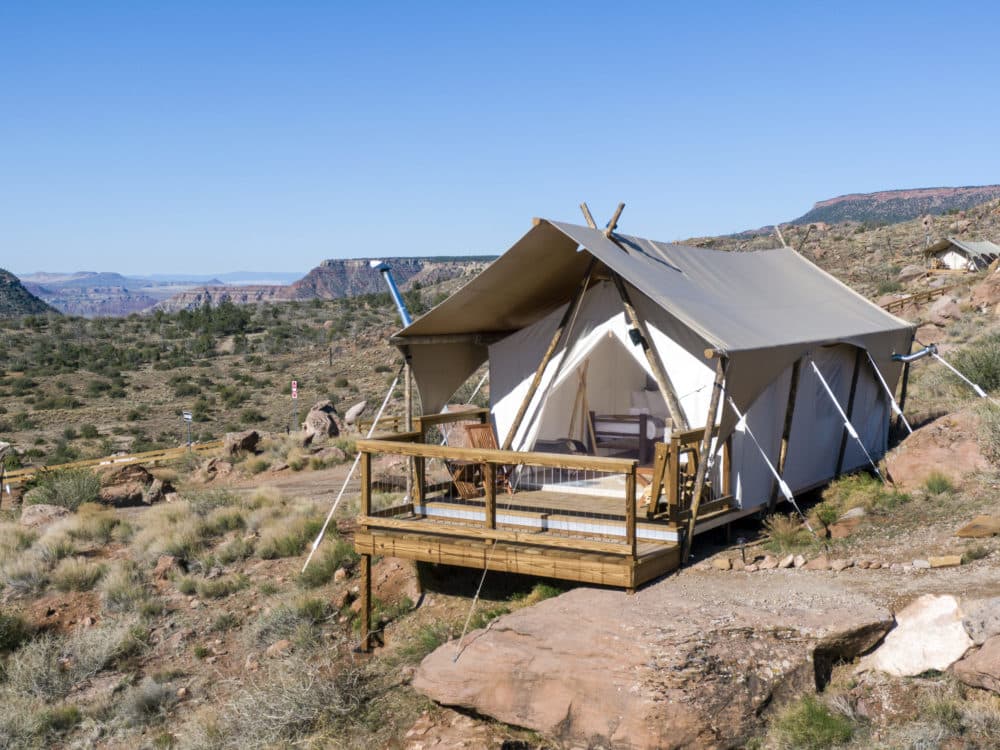 Greater Zion, Utah
Greater Zion is home to not one or two but three well-known glamping resorts. The area comprises the southwest corner of Utah. Glamping Utah can't go wrong when enjoying a vacation in Greater Zion. The luxurious glamping site is a source of tourism and is a hidden gem for golfers. In addition, the region is best known for its exceptional trails, competitions, and training environment. Tent amenities include daily housekeeping, organic bath products, wood stoves, battery USB chargers and many others. It's no surprise artists, and galleries have found inspiration there.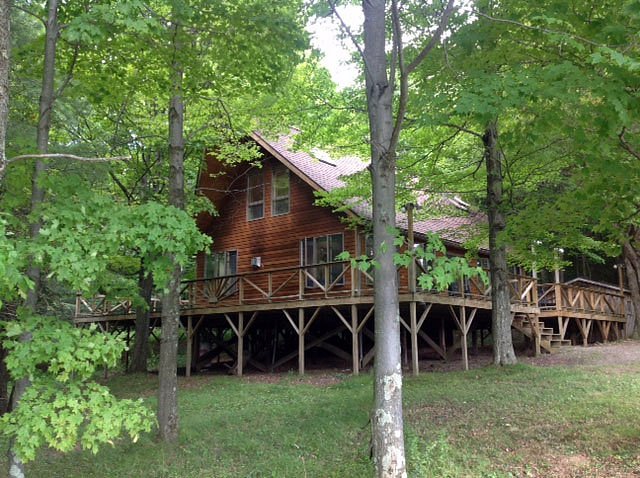 Harmony Hill Retreat Centre, Catskills, New York
Glamping at Harmony Hill in the CatSkills is a cross between camping and a cabin stay, and lodging that features an elevated yurt, constant electricity, flushable toilets, a king-size bed, reading chairs, lamps, and an equipped kitchen. Each yurt boasts a domed skylight and ceiling fan with a density of trees cool in the summer. In addition, other glamping sites near you include Glacier, MT, Rushmore, SD, Great Smoky Mountain, TN, near both Arches, and Canyonlands National Parks.
Conclusion 
Glamping elevates life's simple pleasures into comforts and modern conveniences. Travelers see glamping as a style of travel that gives them an extra feeling of safety and freedom at a go. To access the best glamping experience, you must understand how to glamp, where, and when to glamp. It sets the stage for creating some of your best life memories. Most glamping sites tend to be less expensive than staying in a hotel or resort. You can enjoy your vacation without staying worried financially. Glamp in style today!
---
Related Product