Best Places to Camp in Utah
---
Although a landlocked state of the United States, Utah houses some of the most gorgeous camping sites in the country. Camping in Utah is like a taste of heaven. And the truth is that while many people rush for campgrounds in Arizona, you can get similar or almost similar views in Utah. Both states are gifted with the same landscape and geological formations. They border each other, with Utah lying just north of Arizona.
Utah campgrounds are located around lush forested mountains, breathtaking geological formations, towering peaks, lakes, and flowing water bodies. Most campgrounds in the state come with desirable amenities, in addition to the scenery they provide. When it comes to listing things you can do on each site, Utah campgrounds are divine. From hiking to swimming, fishing, skiing, or just site gazing, you can never be less busy in a Utah campground any day, any time.
When campers choose campgrounds, they have a couple of factors they consider. These include accommodation options, RV park provisions, scenery, activities, and so on. For persons who have never been to Utah or even residents who have not explored the majority of the campgrounds, we expose what camping in Utah looks like through this review. In our opinion, the following are the best campgrounds in Utah you should aim to visit when next you plan camping: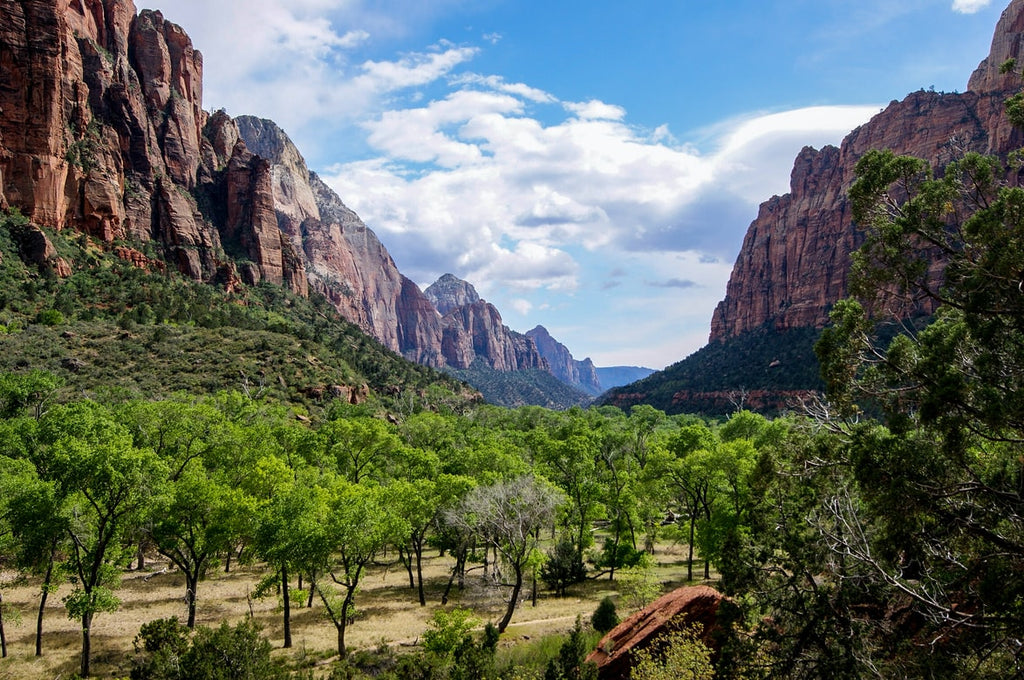 Although the campground located in this popular scenic environment is known as Watchman Campground, we chose to highlight Zion National Park instead because we can't exclude the park from the campground. The beauty of the environment is the natural entities in the park, and the campground is indeed lucky to be hosted there.
Within the National Park is the Zion Canyon scenic drive, where thousands come around every year to behold the beauty of the unique rock formations. At sunset, the landscape bursts into a color mix of pink, red, and orange. Before leaving the campground, we advise that no one misses visiting the Narrows, a point in the canyon where the adjourning walls of the river almost meet, leaving only a few feet wide gap for the fast-flowing water to pass through. There is also the Canyon Overlook Trail, Angels Landing, and the Emerald Pools Trail, where you can take an adventurous steep hike.
All year round, tent campsites are available at Watchman Campground with essential amenities such as electricity, flush toilets, RV parks, a private picnic table per tent site, and access to a fire ring. You do need to make reservations to camp on this ground, and you can start as early as six months before your trip. Activities to carry out at Zion National Park include boating, hiking trails, fishing, swimming, picnicking, and making campfires.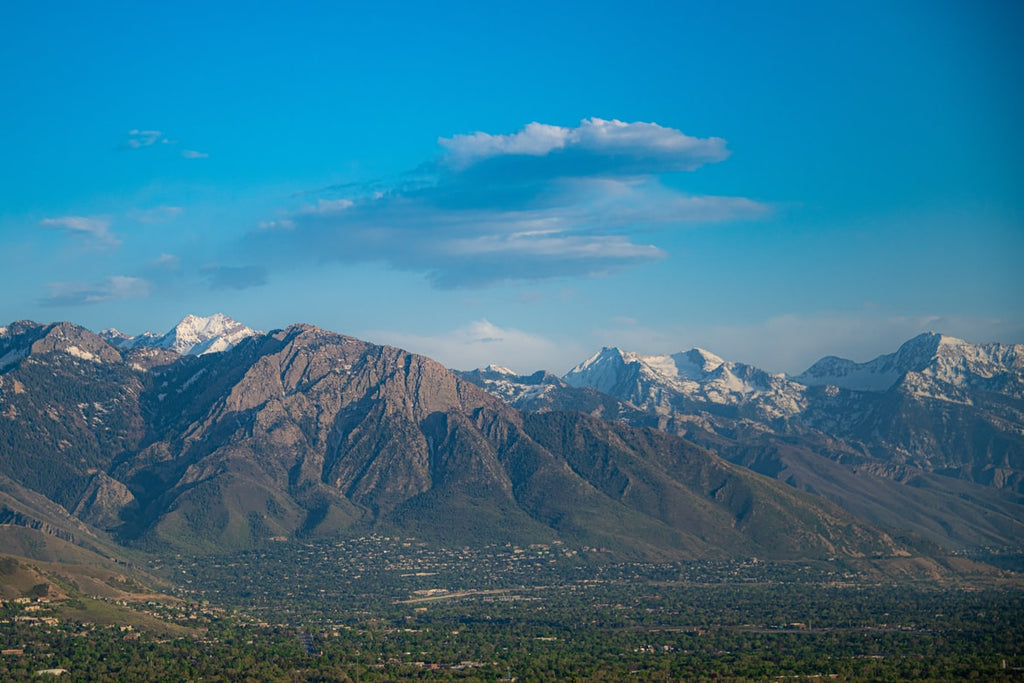 There is Salt Lake City, the capital city, and of course, the most populated city in Utah. Then there are also Salt Lake City RV Parks, known for their top-notch services and scenic environment. Camping sites within or near Salt Lake City are preferred places of visit by the city's visitors. We could have recommended many, but Salt Lake City KOA steals our heart away from them all.
First of all, the campground is located only a few blocks away from the heart of Salt Lake City, meaning you can hop in and out into the city anytime. Who says you can get a serene camping experience and a taste of urbanization at the same time? Talk of amenities, and you have it all – swimming pool, hot tub, flush toilets, cabin rentals, RV sites with full hookups, and many more. Notable also is how spacious campsites here are. For a ground with a high influx of visitors, the campsites are relatively accommodating for large groups and allow for a bit of privacy.
Of a truth, Salt Lake City KOA does not promise as much scenery as other off-town camping sites. Nevertheless, the activities here are enough to keep you busy for a week, especially when you are not a nature freak or desire to be as close as possible to the city. There are adult games, a playground for kids, and permission to bring in pets. Camping with kids is an activity that you can explore to have quality time with your kids; have fun and play in the long run fostering strong family bonds. Here we have some tips for camping with kids.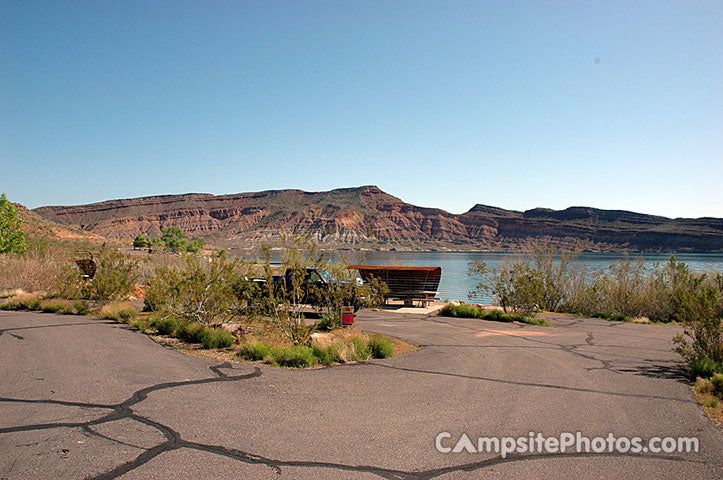 Experience what camping in Southern Utah feels like by visiting Quail Creek RV Park. The park hosts St. George Campground and the Southern Utah RV Park. The campgrounds here are small, quiet, but beautiful. Quail Creek RV Park, in particular, is a waterside camping site close to Hurricane. Standing in front of the wonder, you are exposed to a clean view of the hills that lie ahead, and the stillness of the water adds to the peace you feel. It is possible to get highly reflective here, and you should visit the Quail Creek RV Park when you need to cool your head off long periods of stress.
There are fishing opportunities in the lake, and visitors catch fun on the sandy beach. There are also hiking and biking trails to explore. At night, you can make a campfire in the fire pit provided for each campsite. Noteworthy also is the pact that all campsites at the Quail Creek RV Park have their privacy. There are 23 campsites all together, and each one had its direct view of the lake, a sheltered picnic table, and a barbecue stand.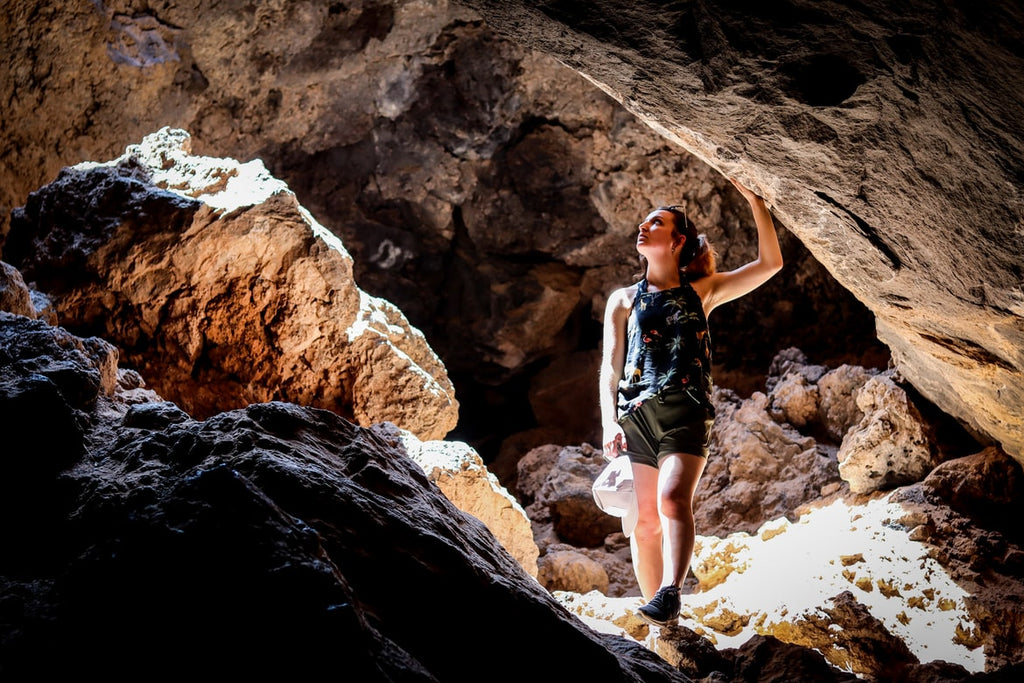 Again, we present to you another of Southern Utah's beautiful campgrounds. A desert environment with its red rock formations, Snow Canyon State Park is indeed beautiful to camp in. But that's only at the surface. You will seep in more of the beauty of the park when you take deeper hikes or follow horseback trails into regions where you find pretty sand dunes and hollow canyons.
The best time to visit this place is during spring or fall when all the color settles in, and the sun offers moderate illumination. At sunset, the sparse green vegetation and the colorful sandstones contrast with the red hue in the sky and the shadows on the ground. The result is picturesque views worth capturing.
There is provision for RV camping, but we advise campers to book well in advance because the campground is always busy and campsites are few.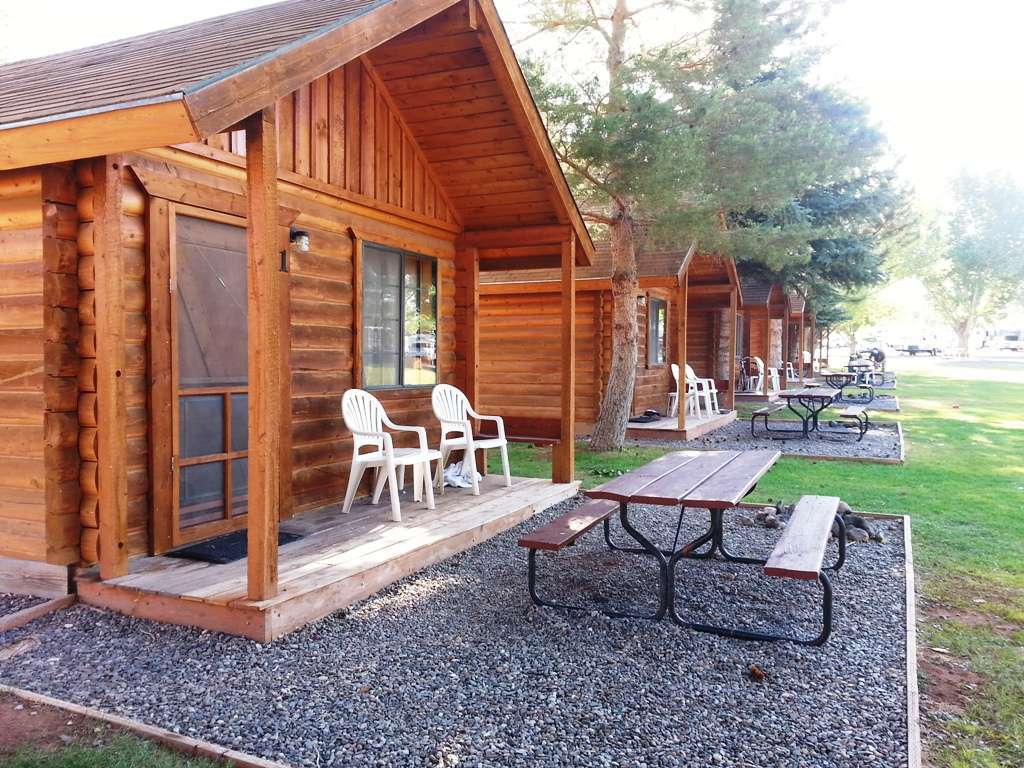 A dazzling aura settles around Thousand Lakes RV Park that we can't but include in our list of Utah camping spots. Here, a touch of nature meets urbanization, and the park is a smooth blend of natural scenic views and modern amenities for campers. Campers take to fishing, mountain biking, hiking, and OHV driving. Its 65 pull-through RV campsites provide full hookups, and we think the park to be a leading RV campground in Utah.
What's more? Thousand Lakes RV Park is just 6 miles away from the Capitol Reef National Park! If you shuffle between the two locations, you are in for incredible adventurous streaks. The view of the red rock formations in RV Park is unique, and the way sagebrushes crown the plateaus is fantastic. Also close to the Thousand Lakes RV Park are the National Scenic Byway 12, Bryce Canyon, and Goblin Valley.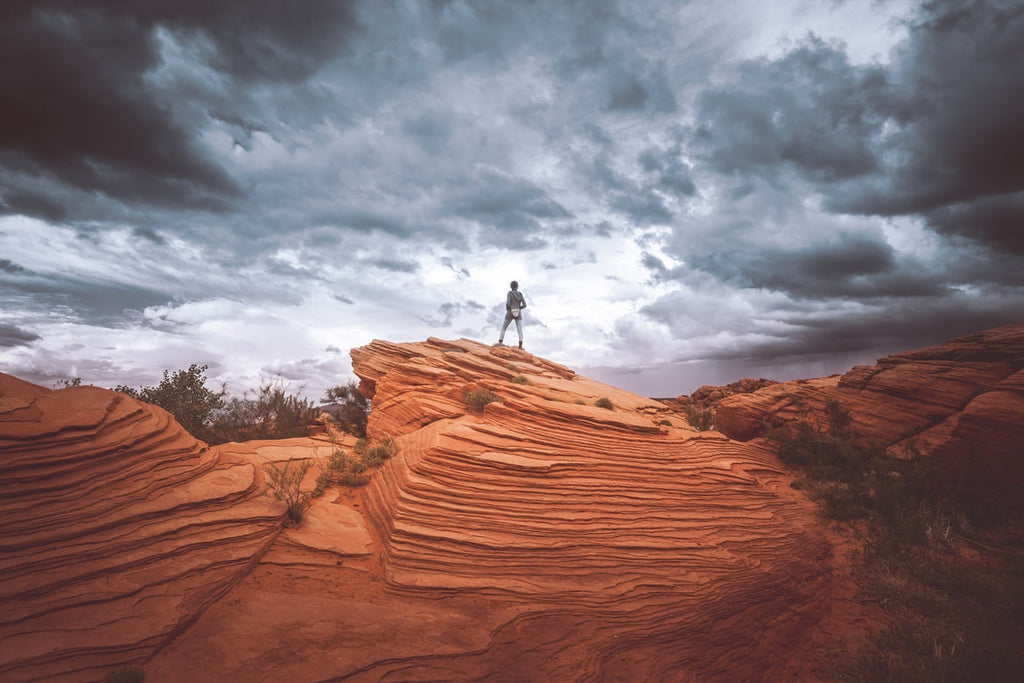 Located beside a lake, Sand Hollow State Park makes a perfect camping destination during the hot summers. Here, camping is all about swimming in the water, rolling on coral toned sand, and driving crazy over a long stretch of the colorful beach sand. For less adventurous persons, you can simply lie down and get a tan or take a short hike on the shoreline and explore the various sand dunes that formed years ago. We do not forget the mountain view that gifts gazers on the opposite side of the lake. Camping is available on both sides of the lake, so you might as well explore the mountains if you wish.
Conclusion
The good thing about most of Utah's campgrounds is that they have provision for RV parking. Although some are strictly for tent campers, the higher percentage offer mixed camping options, sometimes allowing a full haul of RVs up to 20 feet. Popular RV parks in Utah include the Zion National Park, Bryce Canyon National Park, Salt Lake City KOA, and Thousand Lakes RV Park.
The most beautiful campgrounds in Utah are those located in the Southern part of the state. Some of them share boundaries with the more popular parks and campgrounds of Arizona.
---
Related Product