Top Camping Spots In North Carolina For Fall And Winter
---
Camping in North Carolina is a tireless journey due to the presence of an endless variety of exciting campgrounds to choose from. The hospitable state is home to dozens of glamping cabins, dispersed campsites, RV sites, and many other camping interests. 
It's no wonder campers prefer camping in North Carolina since it has the best campgrounds in Asheville, NC, as well as those tucked away deep in the backcountry. Although spring, summer, and fall are by far the ideal times to go tent camping in North Carolina, plenty of winter camping is accessible for those willing to choose accurately and enjoy winter camping in North Carolina. Here is a winter camping essentials checklist we have for you. If you don't want to suffer from a power outage during the camping, it's a good idea to bring a solar generator for camping.
While some campers enjoy the North Carolina state parks camping, others prefer the RV campgrounds in North Carolina Mountains. Some top camping spots you would have memorable experiences include:
South Mountains State Park 
South Mountains State Park is a 40-mile multi-use location to enjoy the bliss of nature. The large state park is situated close to Morganton, Burke County, about 70 miles east of Asheville. The Park features elevations to 3,000 feet, an 80-foot waterfall, and a 40-miles trail for hikers. There are fifteen moderate trails in the state park ranging from 2.3 to 18.8 kilometers and from 361 to 804 meters above sea level. Hiking the trail to High Shoals Falls unleashes the roar of the amazing waterfall. If you enjoy pedaling uphill in the woods, it's the right choice for you. From equestrian camping to trout fishing and mountain biking, this choice for a well-spent trip can never go wrong. 
About It
South Mountains State Park is located at Connelly Springs, North Carolina, 55 miles from Asheville. Its fall/Winter season is around November to April. The state park is ideal for family camping with full access to hiking and tough mountain climbing and is available to disabled campers.
The state's park campground boasts 18 campsites along with picnic tables and fire circles. It also has twenty backpacking sites large enough for two tents. It offers the choice of two hunting grounds for hunting pleasure. Its drive-up campsites go for $15, and backcountry campsites are for $10 per night.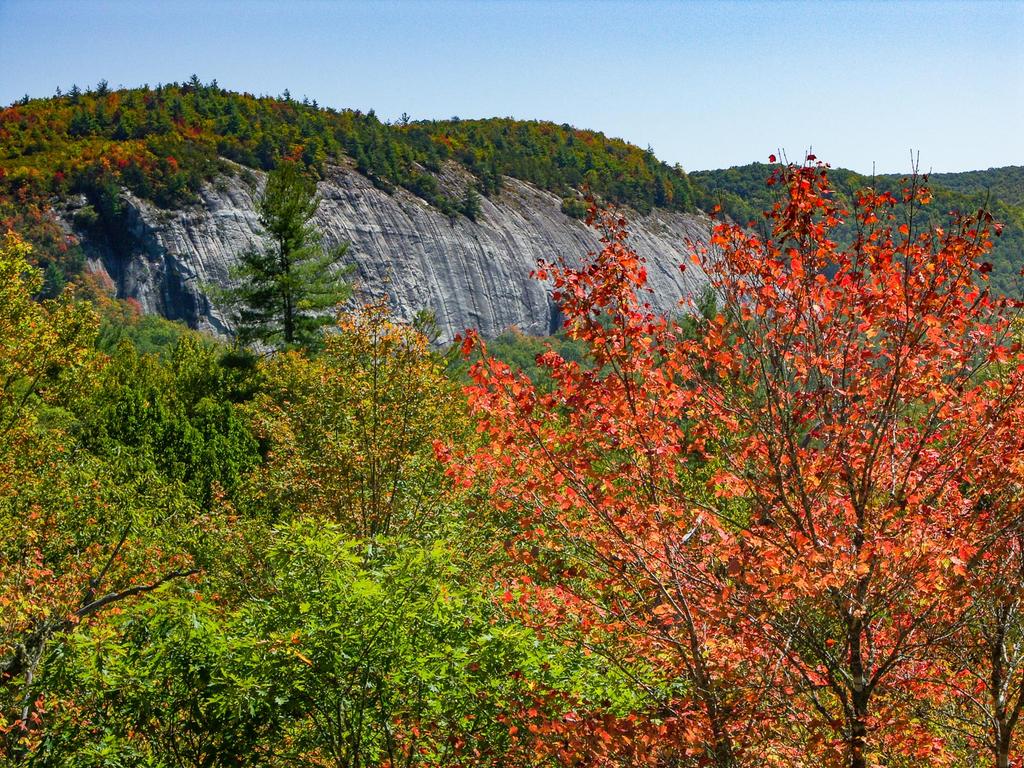 Panthertown Valley, Nantahala National Forest
Panthertown Valley, also known as the "Yosemite of the East," is a remote corner to enjoy the view of its impressive granite domes and cliffs. The 6,295-acre valley lies in the Nantahala National Forest. It comprises 30 miles of U.S Forest Service trails. It is home to backcountry plunging ravines, 4,000-foot peaks, and beautiful waterfalls pouring into water pools. Visitors can enjoy tranquil creeks and deep gorges. It features adventurous activities like bicycling, climbing, horse riding, hiking, nature viewing, among many others.
About It
The outstanding valley is located on the eastern continental divide in North Carolina's the Blue Ridge Mountains, 26 miles from Brevard. Its fall/winter season is from November to April. It is best for backpackers and has no sites available for the disabled. The most popular location in this valley is the Schoolhouse Falls which is 20 feet over a concave cliff. 
Its large campsite is next to the Panthertown Creek along the Panthertown trail. There are smaller sites in the pine forest at the top of the Big Green Knob for lovebirds to nestle together. Camping is permitted but limited to a group of 12 people per site. 
North Mills River, Pisgah National Forest
North Mills River, Pisgah National Forest is a mountain getaway in Pisgah National Forest in Western North Carolina. The developed recreation center is located along the main road leading to The National Forest Boundary area. The forest gives access to a variety of cultural and natural attractions, including an arboretum, mountain biking, star gazing, swimming sites, hiking, amongst many others. Tourists can also take a trip to Asheville to visit galleries, shops, and restaurants. 
About It
Are you looking for the best campgrounds near Asheville NC? This camping spot is located outside the popular city of Asheville, NC. It is in Pensacola, 19 miles from Brevard. There are designated roadside campsites with gravel tents, parking areas, and lantern posts. Each campsite is a short stroll from the North Mills River. It is not accessible to disabled campers but ensures access for mountain biking. Regardless of their additional features, they are run on the basis of first-come, first-served. Reservations are not accepted.
The North Mills River campground is at an elevation of 2,200 feet in the Appalachian Mountains. It is 5 miles West of NC 280 on the North Mills River Road to the entrance of the National Forest. The environments feature cascading waterfalls, dense slopes, and hardwoods. Adjacent to the group camping area is the beautiful Mills River. The Mills River watershed is the largest trail complex in Pisgah Ranger District Southwest of Asheville, NC. Other trails in the forest are Trace Ridge, Fletcher Creek, Middle Fork, and Spencer Branch, amongst others.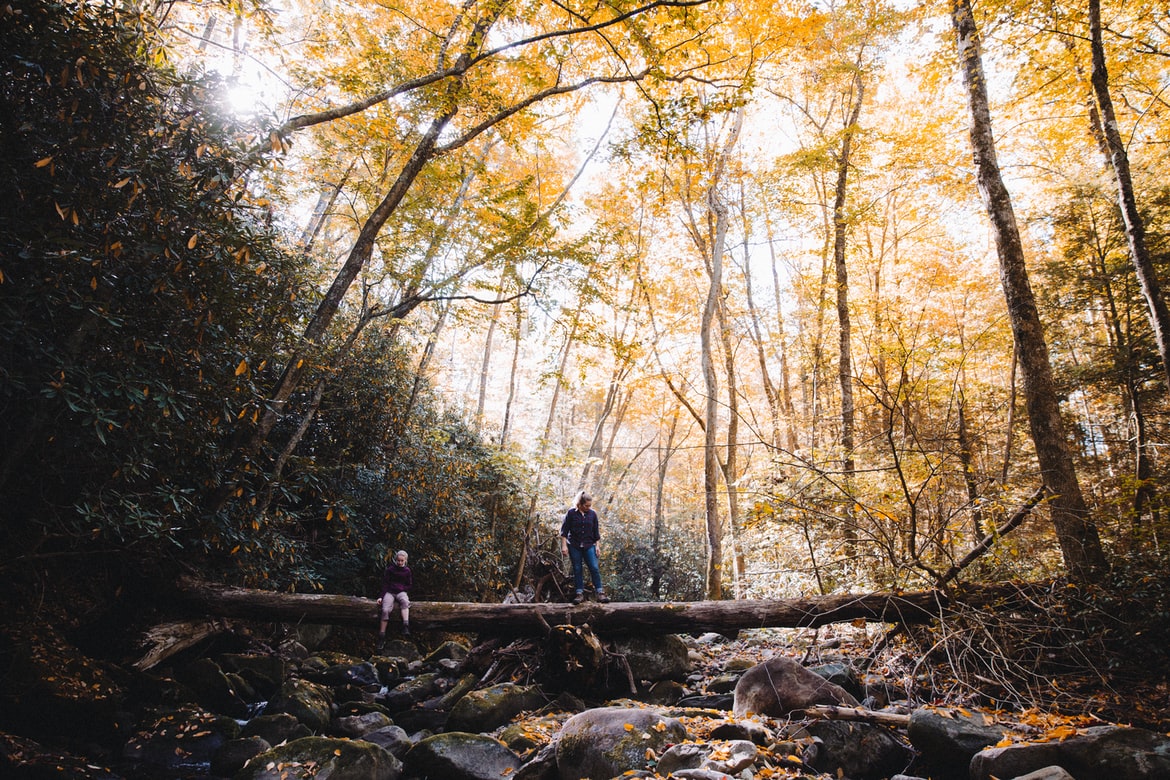 Roan Highlands, Pisgah, and Cherokee National Forests
The Appalachian Trail traverses most of the Roan's crest. The Appalachian Trail Crosses Round Bald with Jane Bald and gazes east from high on Round Bald and looks east from Tollhouse Gap. The Roan Mountain is a 6,285 feet mountain straddling the North Carolina and the Tennessee Border. The Roan Mountain comprises the Roan Highlands, which is a 20-mile massif stretching from Big Rock Creek. The Roan Mountain near the summit of Road High Knob can accommodate 15 backpackers. Other activities associated with the Roan Highlands are Hiking, Canoeing club, paddling, swimming, amongst many others.
About It
Camping near Boone, NC, is an added advantage. Roan Mountain is located about 45 miles from Boone. It is the most famous for being the largest growing garden of Catawba rhododendrons in the world. Beyond the beautiful gardens are spruce-fir forests and treeless grassy balds. It is home for backpackers looking for a great winter expedition and inaccessible to disabled campers. In the winter, its high elevation peaks take in some of the deepest snow in the South. The Roan area is perfect for skiing and snowshoeing. 
The Roan Highlands has camping varieties along the Appalachian Trail. Camping in NC Mountains If you are craving a warm night, continuing another 2.3 miles would lead you to the massive Overmountain Shelter. The Stan Murray Shelter is also a great choice. The highest shelter is the Roan High Knob Shelter which is a former fire cabin's shelter.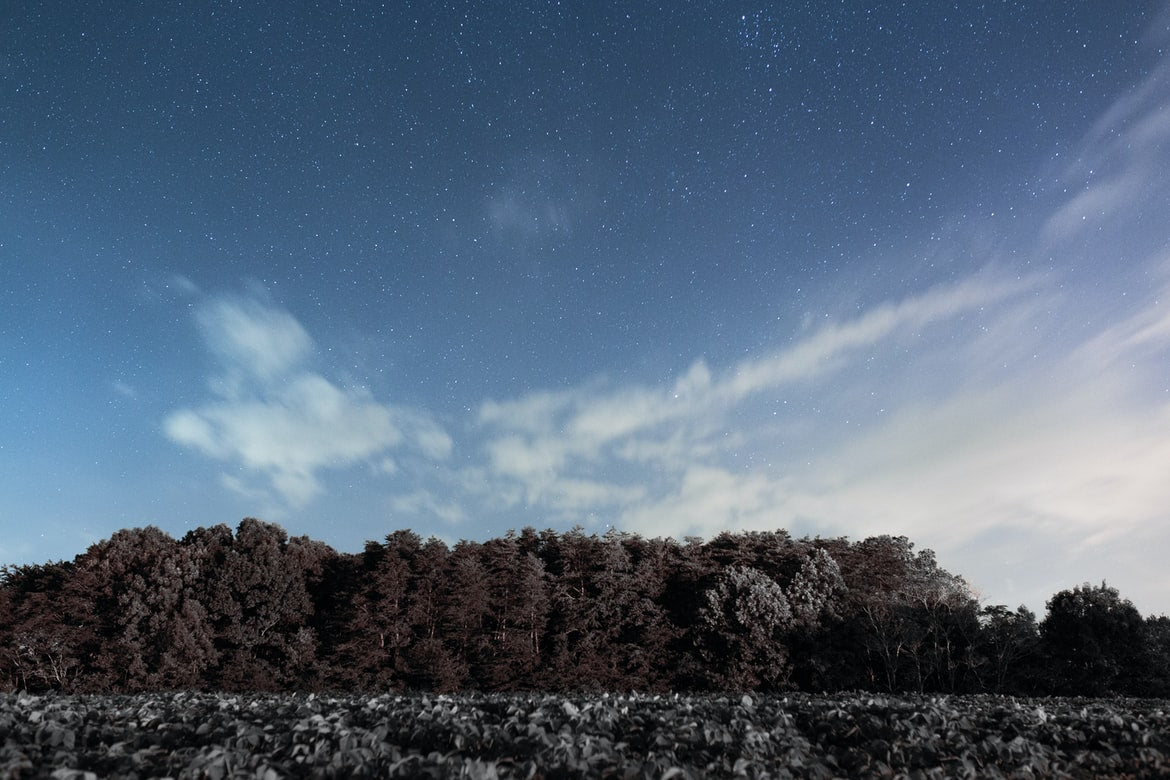 Hanging Rock State Park
Hanging Rock State Park is a 9,011-acre in Stokes County, North Carolina. It has trails to waterfalls, and the state park sits right in the middle of North Carolina. It is not far from the Raleigh and Durham area.  Visitors can paddle the mellow Dan River, hike to the towering waterfalls. The Hanging Rock State Park is located at Danbury, about 32 miles from Winston Salem. For easy access to winter climbing and mountain biking, this state park poses a lot of adventure and camping interests.
About It
The state park is located in the Sauratown Mountain Range, an east mountain range in the state. The most well-known peak in this range is known as Pilot Mountain in Pilot Mountain State Park. It rises to 2,579 feet above sea level. 
The Park has a 73-site tent and trailer campground and vacation cabins for accommodations. The visitor's center and museum room are open daily, and no admission fee is needed to the Park. Rock climbing is also permitted at Moore's Wall and Cook's Wall.
Conclusion
We hope you've seen that camping in North Carolina will be an interesting experience. With accurate camping equipment, enjoying the beautiful view of wherever you decide to camp in North Carolina will give you nothing but bliss.
---
Related Product