Top-Rated Campsites in Arizona
---
There are a couple of things that make Arizona desirable. One of them is the availability of several camping sites. Whether you want your shelter in the thick forest or the open desert, the waterside, or on the mountain top, Arizona proudly presents you with all of these options. Due to the diversity of environmental ranges, camping in Arizona is possible almost all year round.
In the hot summer months, you can make the lakeside or a mountain top your camp destination. When the cold winter slides in, you can opt for the desert warm night experience. If you love greenery and Mother Nature or would like to include a hike in your camping activities, there are stretches of green forests that present you with that option. Should you be more acquainted with the water? We tell you, there are more than enough camping spots in Arizona that border a nice blue lake or a beautifully flowing stream.
To experience the best camping in Arizona, check out our compilation of the top best Arizona campgrounds. These campsites feature all of Arizona's distinct climate ranges from deserts to forests and mountainous areas. Some of them are suitable for any of your camping options (tent, RV, or trailer set up) while others allow you to either set up a tent or park your recreational vehicle.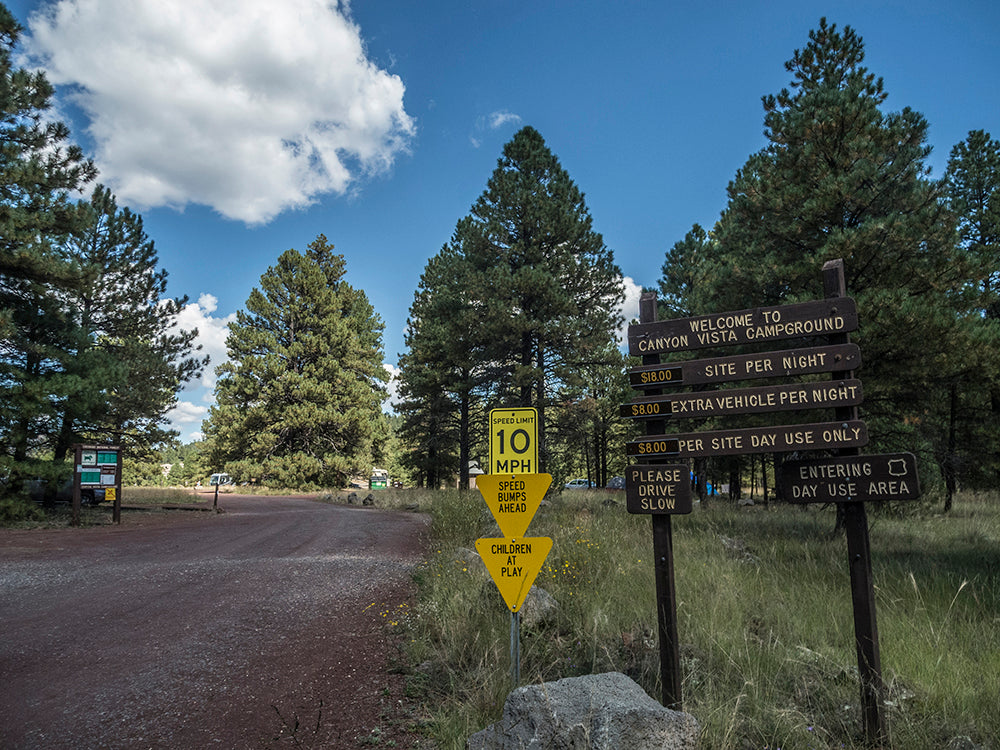 Canyon Vista Campground
Arizona is all about its beautiful views and what better way is there to experience them than camping in the Canyon Vista Campground? Visiting this campground, you stand to gain nothing less than gulping in the beauty of nature in all its intricacy. The ground is located near the Walnut Canyon and the lower part of Lake Mary. On the north end of the camp, you will find the trailheads for the Vista Loop Trail and Sandys Canyon Trail.
Asides from the deep canyons filled with peacefully flowing rivers, the campground is blessed with a unique mix of vegetation that consists of ponderosa pine, oak and aspen trees, and mixed conifers. In the daytime, you will almost want to gaze all day at the glorious views of the San Francisco Peaks.
Unlike many other Flagstaff campgrounds, fun activities at the Canyon Vista Campground are unlimited. Due to the vast geological variations, there are opportunities for cycling, hiking, rock climbing, fishing, swimming, or just simply taking in the beautiful views over delicious picnic delicacies. Who says you can't have all the fun in one place?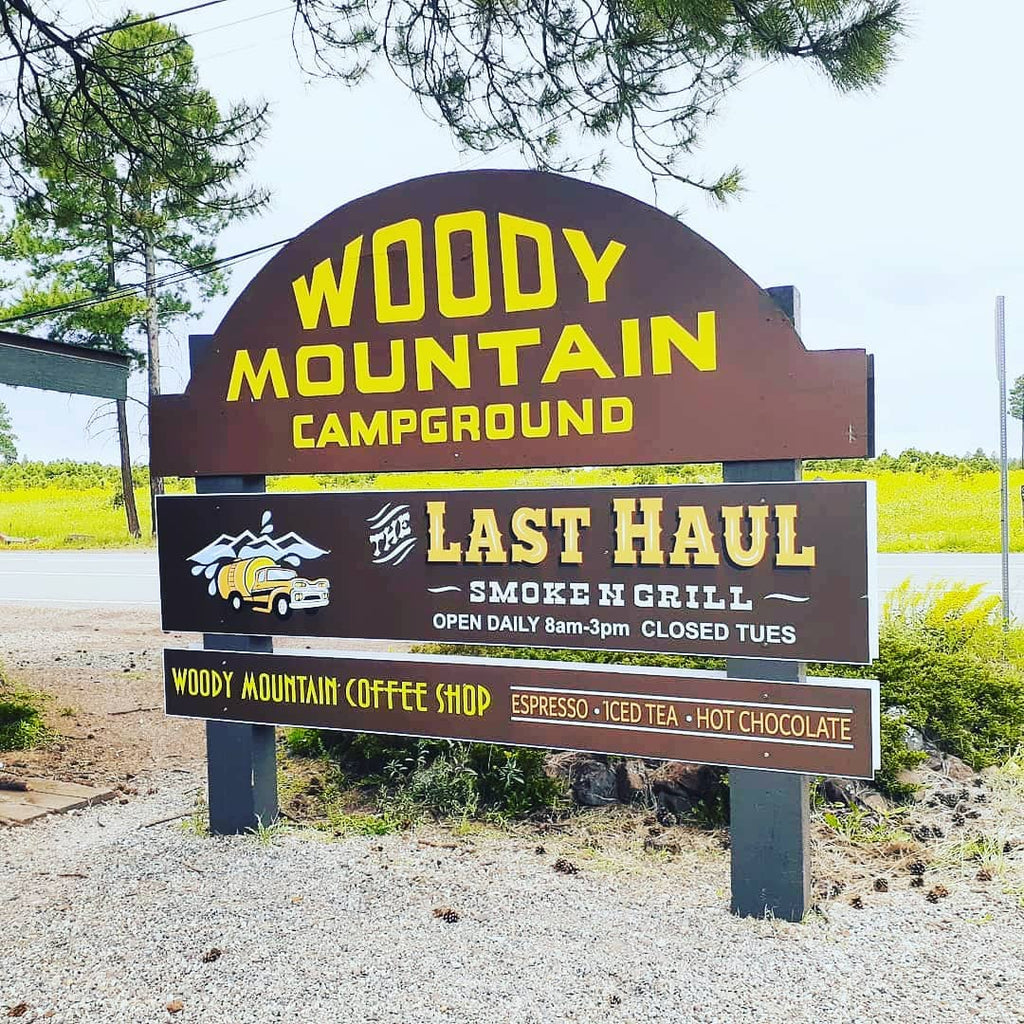 Woody Mountain RV Park & Campground
Traveling in a campervan, recreational van (RV), or trailer with friends and family makes camping more fun. The wonderful thing is that there are campgrounds in Arizona that allow you to park your vehicle while you enjoy your camping experience. The Woody Mountain RV Park and Campground are one of our favorite RV camping sites in Arizona. Located not so far away from the heart of Flagstaff, campers have the best time of their lives whenever they visit this campground.
Woody Mountain is surrounded by majestic pine trees that provide a scenic yet cool environment to relax in summer. The ground is usually closed during the summer due to the unfavorable weather, but campers readily troop in and out of the campsite every other time of the year.
Do not be discouraged by the off-town location; Woody Mountain offers all the amenities you will need in your short time of camping. There is a café that provides the most sumptuous breakfast and free wifi, a general store for quick shopping, and hot shower provisions. The campground also provides additional services like escort options and making lunch. Have we also mentioned that camping here is highly affordable?

Lake Havasu State Park
Lake camping in Arizona is a popular adventure, and Lake Havasu State Park is the perfect place to create that experience. Camping at Lake Havasu State Park is experiencing the total package of a seaside experience, except that lake sparkling blue water isn't at all salty. In essence, there are no annoying currents that limit your swimming time or dangerous wild animals to worry about.
As you camp directly in front of the lake along the sandy beach, you are exposed to the jaw-dropping views of distant plain hills. Did we hear you exclaim picturesque? Yes, that is exactly what it is!
In the peak summer months, Lake Havasu transforms entirely to become the busiest of places. We recommend that interested campers start booking early enough or there might be no room to make a tent. During this period, there are wild boating and fishing activities that keep you engaged all day. In short, the only reason why you should miss camping here is if you are allergic to the water or if staring at something blue makes your eyes itch.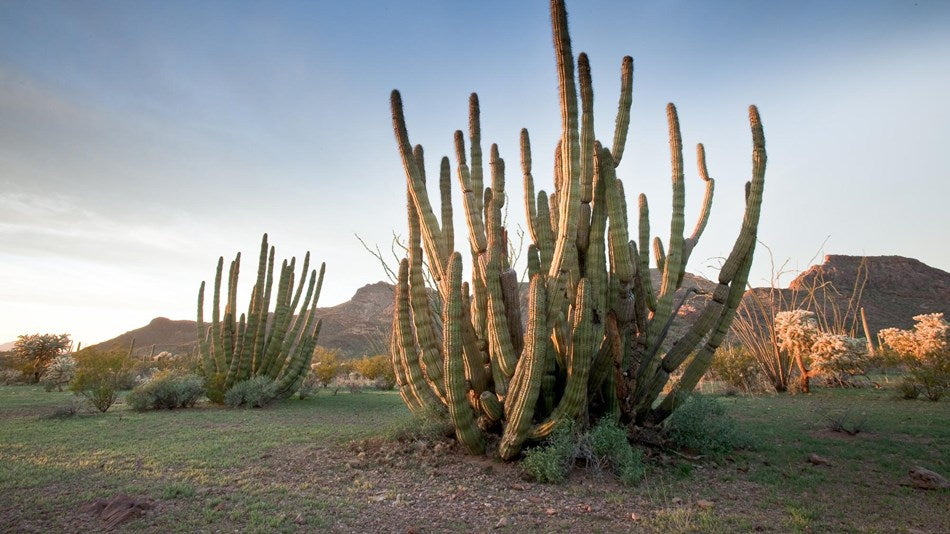 Organ Pipe Cactus National Monument
Did you miss out on your favorite camping adventure during the summer months? Or do you simply love the idea of camping during winter? Winter camping in Arizona can be a memorable experience, thanks to the diversity of climate ranges that provide mild weather conditions in the cold, snowy months.
By visiting the Organ Pipe Cactus National Monument, you will discover a gem in the heart of the desert that only a few have explored. The arid national monument delicately lies on the borders of Arizona and Mexico and allows for the most peaceful hiking adventures you can think of.
Of course, there are stretches and stretches of patchy soil with cactus plants scattered all over the place. And we tell you, this place is one of the greenest deserts to be found in the state of Arizona. You can take a long drive through the Ajo Mountain Road or hike the Estes Canyon. In the evening, take another hike to catch the Desert View Trail by Sunset. The nights are not left out as well, and you can have another hike through the desert, guided by the full moon and the stars shining down on you.
For your accommodation and the best feeling of being home, there are motels, inns, and cafes that feature pools, hot tubs, and delicious meals.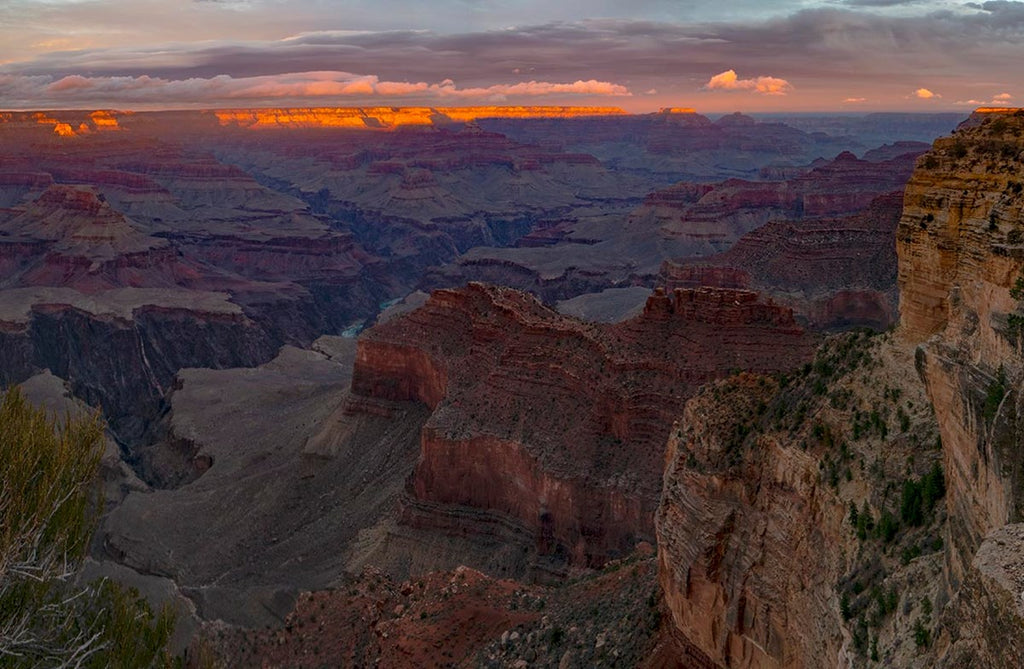 The Grand Canyon
Without including the Grand Canyon, our review of the best campgrounds in Arizona cannot be complete. The most preferred of all for camping in northern Arizona and one of the Seven Wonders of the World, this is somewhere everyone must visit at least once in a lifetime. The vast stretch of colorful and unique geographic formations leaves you with a burst of emotions you'll almost want to cry and smile at the same time. Embrace your dazed state as you stare at miles of beautiful landscape nature carefully hidden in Arizona.
Thanks to the scenery, The Grand Canyon is usually a busy place all year long, but if you book early enough, you will be able to nail in camp space in time. (You can book up to six months in advance). We'll tell you some of the things you can do in this place: stand over the canyon to watch sunrise or sunset; hike for miles unending on any of the various hiking trails in the park; enjoy picnics during the day and campfires at nights; and take a ride to the Canyon Rim for the most beautiful of views.
The Grand Canyon is not an exception for RV campers. There is a Trailer Village RV Park that can accommodate rigs 50 feet long. The trick is to always book as early as possible because it is no secret that hundreds of people make bookings to visit the campground every month. Here is a beginner camping guide to vist the Grand Canyon.
Conclusion
Camping in Arizona is like plunging into sweet bliss. The view, limitless activities, and the fun are what anyone looks out for. We love our clients to have satisfactory experiences whenever they visit any of Arizona campgrounds. We may not be able to vouch for all of the campgrounds and RV parks available in the state, but for the five we have included here, they have our endorsement for the best camping in Arizona.
---
Related Product