The 6 Best Campsites In California
---
California is a state situated in the Western United States. It is the most populous and third-largest U.S. state by area. It is also known as the 'Golden State.' On the North, it is bordered by Oregon, on the east by Nevada and Arizona, and on the south by Baja California, a Mexican state.
The state is home to thousands of the best campgrounds and campgrounds offered by the public and private utilities. The Golden State ranges in landscapes from the sierras to the desert, from the redwoods to the bluffs. While some particular campsites have ocean-front slides, others are excellent vacation destinations for families.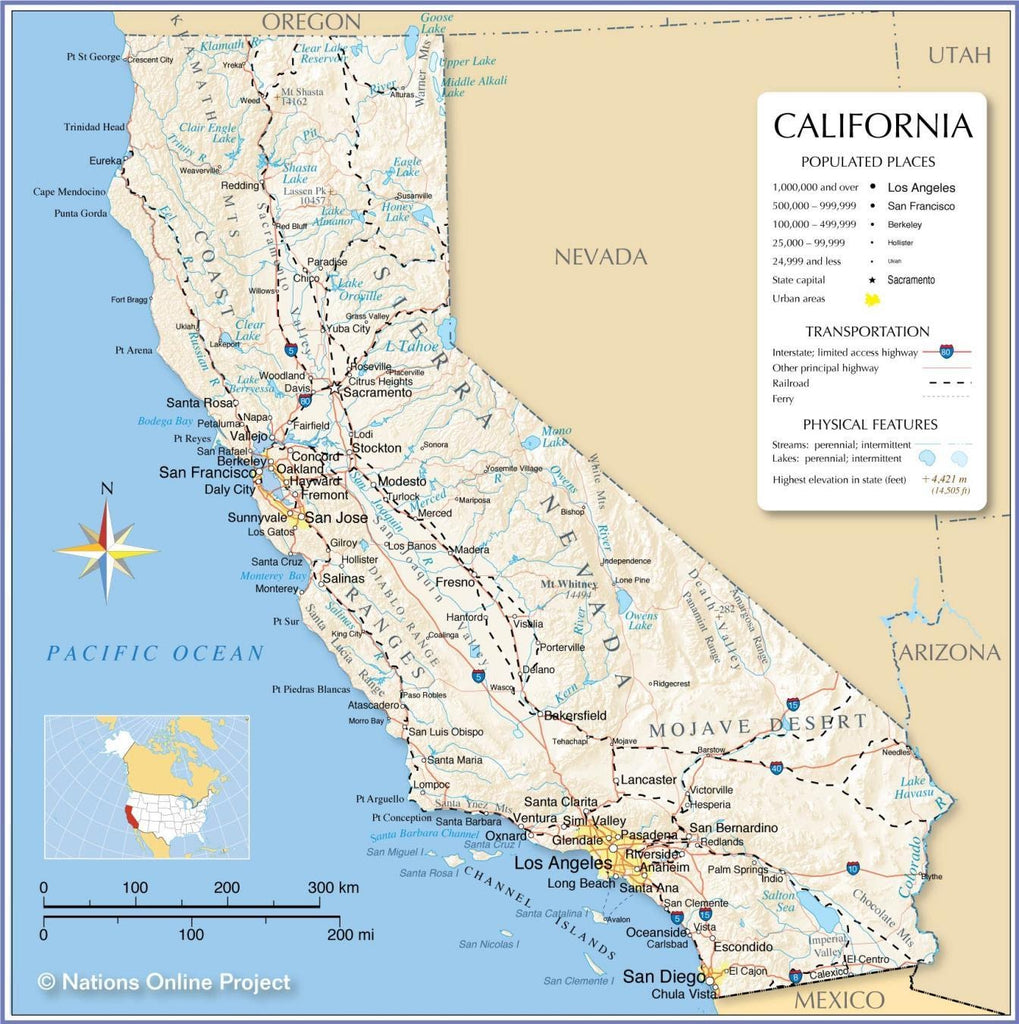 Are you searching for the best places to camp in California? You don't need an expert to find the perfect place for you to pitch your tent. It is a goldmine of over 110 state parks and glittering beaches.  Most of California's best campsites reach peak capacity in the summer months. This is one of the reasons why it is essential to have all camping gear ready for a unique adventure. Many of the state's campsites have amenities like hot showers, cell service, Wi-Fi, and restaurants. Whether you want to pack a car or backpack, California state campgrounds are bound to leave you with happy memories.
For backcountry campsites, they are available for bookings along with tent camping in California. They boast camping amenities such as hiking trails, great beaches, and walkable towns. These campsites are all accessible and affordable to every interested camper. No matter your adventure pleasure, there is a California campsite to match. Below is a well-researched collated list of the best camping spots in California.
Camp at Hidden Valley in Joshua Tree, National Park
Joshua Tree National Park is an 800-000-acre that boasts a variety of landscapes and campgrounds. It features rugged rock formations and a stark desert landscape. It has two tree categories; the creosote potential vegetation type and a juniper/pinyon pine vegetation. The Joshua Tree area is famous for its rock climbing and has one of the darkest skies ever seen. Stargazing is an added advantage at this campsite.
Jumbo Rocks is the park's largest campground, with over 124 individual and family sites. Several of the campsites require a short hike to the camping area. Reservations are mandatory during the busy season, September to May. You won't need to search far because the campground is centralized and offers great views of rock formations. Due to its dry climate, campfires are allowed only in designated fire rings or grills. Campsites 81-94 have parallel parking for larger rigs.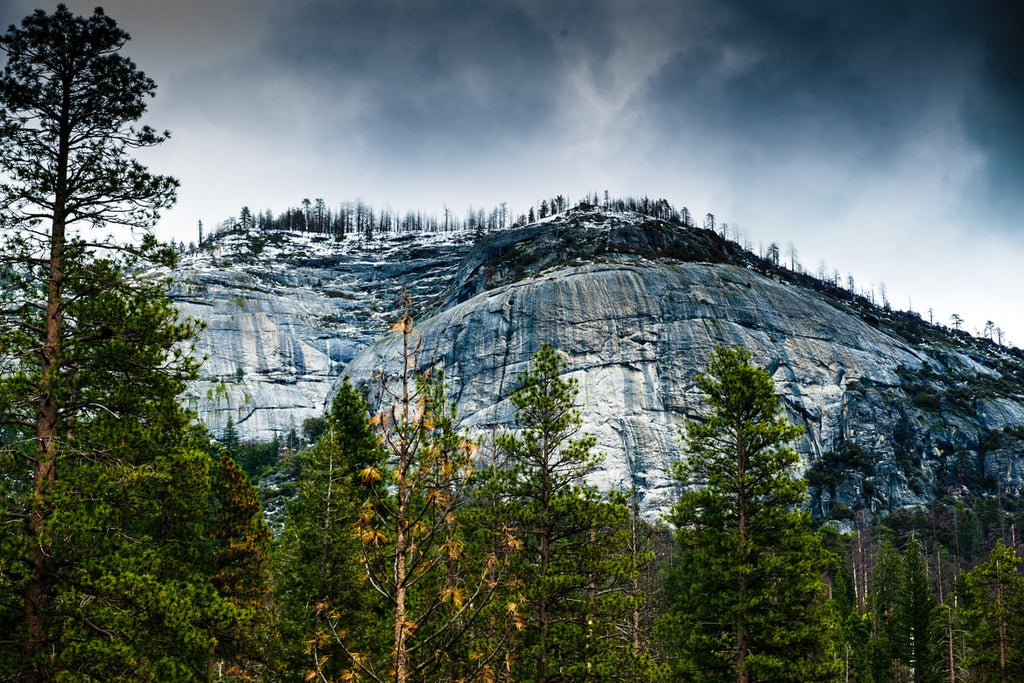 Camp at Wawona in Yosemite, National Park
At the Southern Park of Wawona of the Yosemite National Park is Wawona National Park.  Although some people never step out of Yosemite Valley, Wawona has a more serene and secluded camping experience in an awesome location. It features roomy sites spread along the Merced River with easy access to the giant sequoias of Mariposa Grove. Camping at Wawona is a great option for both summer and off-season camping.
The campsite offers over 90 campsites in 3 loops. Every loop has at least a bathroom with a flush toilet. Pets are allowed but usually kept on a leash.If you plan on a camping trip with your dogs, check out this guide we have for you. Each campground boasts a fire pit, bear-proof locker, and picnic table. Yosemite is very popular and sought after; so, reservations can be made five months in advance. Outside Yosemite, Wawona offers world-class hiking and awesome activities every camper can explore.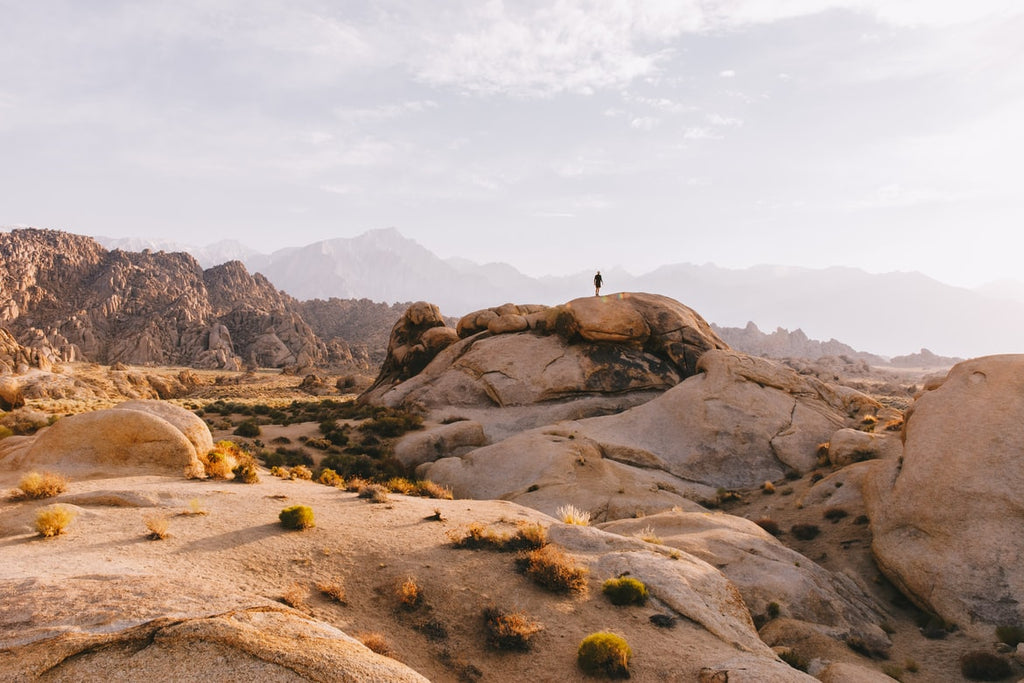 Camp in the Alabama Hills 
The Alabama Hills, nestled in the Sierra Nevada, west of Lone Pine, is one of the most sought-after filming locations. The hills are a formation of rounded rocks and eroded hills buried in their own waste. It's a land filled with graceful arches that provide picture frames for a dramatic view. Alabama Hills is the ideal place for rock climbing, star gazing, mountain biking, and bouldering. 
An added advantage of Alabama Hills is its dispersed camping access. There are over 100 open desert sites in the tallest peaks in the Sierra Nevada range. Most of the roads leading to the rock formations also transcend to awesome camping spots. Camping is free for a maximum of 14 days.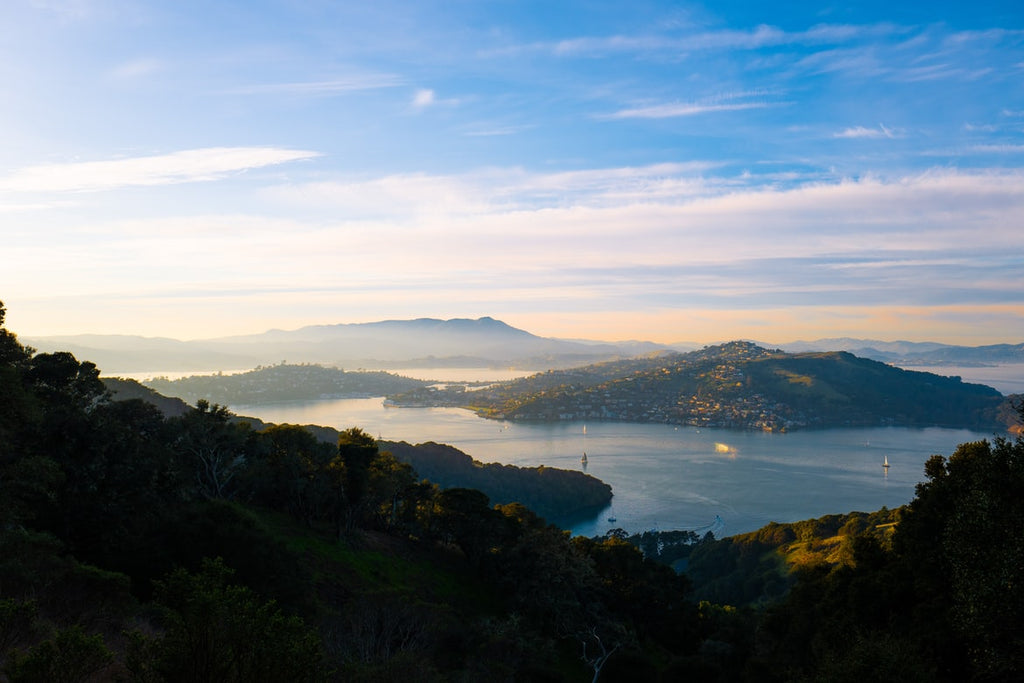 Camp at Angel Island
Angel Island State Park is the second-largest island in San Francisco Bay. It is popularly known as the "safe Alcatraz" because it is less crowded and less expensive. It offers some of the best views of the surrounding Bay Area. Although the island was initially a hunting and gathering location for the local native tribes, it is a beautiful camping site to explore recreational activities. 
Camping on the island involves backpacking to the sites. The island boasts 11 campsites, including nine numbered sites and a kayak-accessible site. Camping equipment such as tables, firewood, putlockers, pit toilets, and a BBQ are located at each site for use.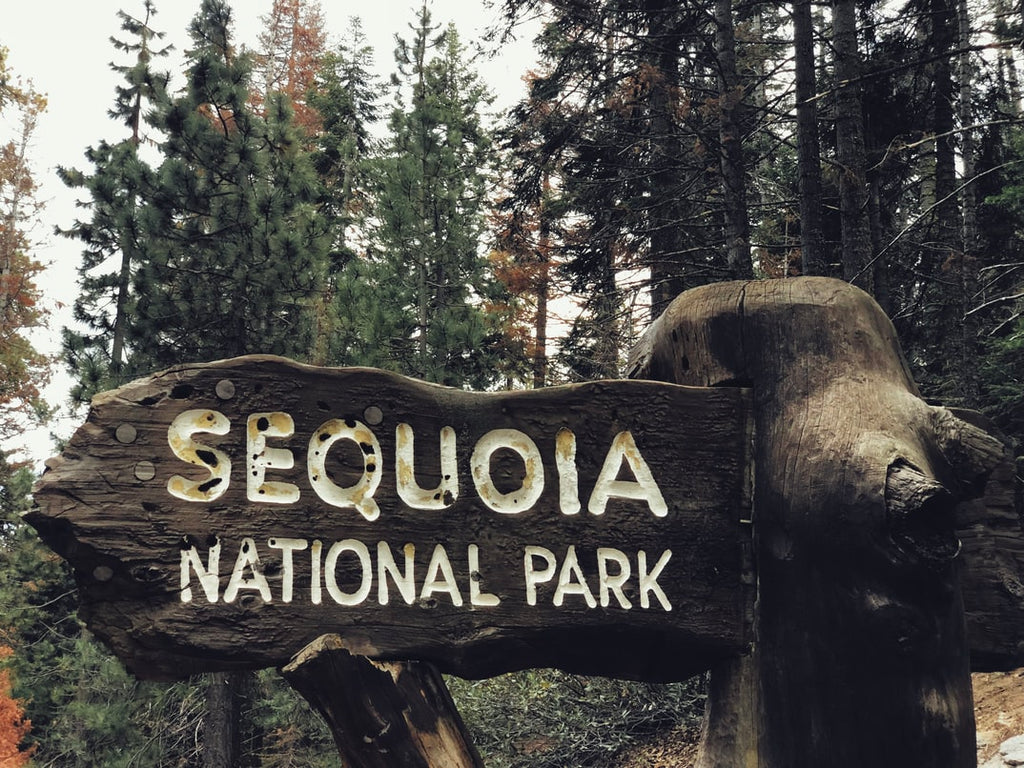 Camp at Sequoia National Park
The Sequoia National Park is situated in the Southern Sierra Nevada East of Visalia, California. The 404,064-acre forested mountainous terrain contains the highest points in the United States. The Park is notable for giant sequoia trees, including the famous General Sherman tree, the largest tree on Earth. It stands 275 feet tall, and its base measures more than 36 feet. Aside from this tourist's exceptional view, there is plenty to do and see. From exploring caves to hiking and snowshoeing, the season has its own charm. 
With the presence of giant scraping trees, it's a wonderland where exploring can't get tiring. There are hundreds of hiking trails ranging from easy to strenuous. There are different campgrounds such as John Muir Lodge, the Grant Grove Cabins, Cedar Grove Lodge, and Wuksachi Lodge.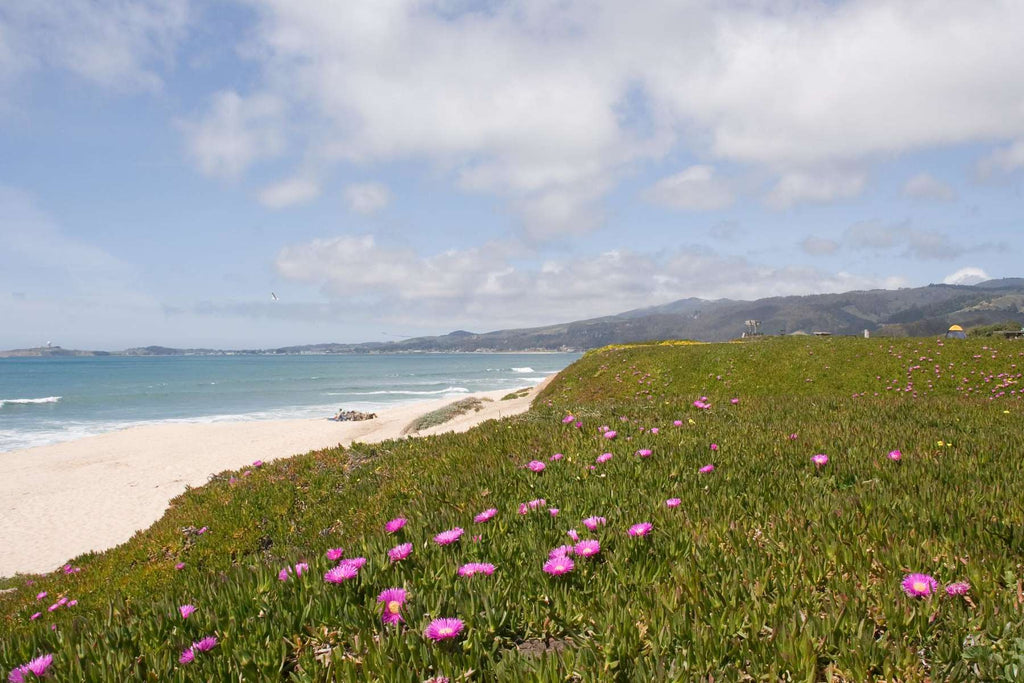 Camp at Francis Beach Campground
Francis Beach is the southernmost beach in Halfmoon Bay State Beach. The Half Moon Coastal Trail glides through the park.  It boasts a beautiful grassy park with many of its tables and barbecues on the bluff above the ocean. It has a campground with 52 individual sites and tent camp spots. Half Moon Bay has all the services and amenities a camper could need, and it is fun to explore. 
The campsites feature toilets, showers, phone service, sanitary dumps, electrical hookups, dump stations, and a water filling station. Some are suitable for tent camping in California, others for trailers and recreational activities. There are endless activities such as boating, fishing, hiking, horseback riding, paddling, wind sports, surfing, swimming, wildlife watching, amongst many others.
Final thoughts
In addition, other campsites feature the best lake camping and tent camping in California. Camping in any of these places in California is one of the best choices you can make because it is home to some of the best campgrounds in the world. With the right camping gear, you can access beauty and fun at its peak, depending on the camping site that suits your camping adventure. The state can offer more, whether it's the right swimming location or the accurate mountain peak view. Thanks to its dramatic landscape, you can decide to go with family or a loved one.
---
1 comment
---
---
Related Product