Dispersed Camping 101: What, How, Where?
---
Have you ever looked forward to a camping trip, just to find that the campsite was sold out? Or do you want to try some remote camping in an area with minimal social distractions? Perhaps it's time to give dispersed camping a try. 
You may not be familiar with dispersed camping if you're new to camping. So, what exactly is scattered camping, and how does it work?
What is Dispersed Camping?

Essentially, "dispersed camping" refers to camping anywhere other than a recognized campground. It could entail driving up a forest access road to a pullout where You can park your compact RV. It could also imply hiking into the mountains and pitching your tent on a flat surface. The most incredible way to discover free camping is to go dispersed.

It's not about having amenities while you're dispersed camping. It doesn't require a camp host or reservations, and you're unlikely to come across any other campers as you will be in a secluded camping area. Dispersed camping means no services, such as garbage collection and no facilities, such as tables and fire pits. Toilets may be available in certain popular dispersed camping areas.

If you don't have a reservation, don't want to pay campground fees, and don't mind roughing it, dispersed camping is a great way to enjoy the outdoors without making a reservation.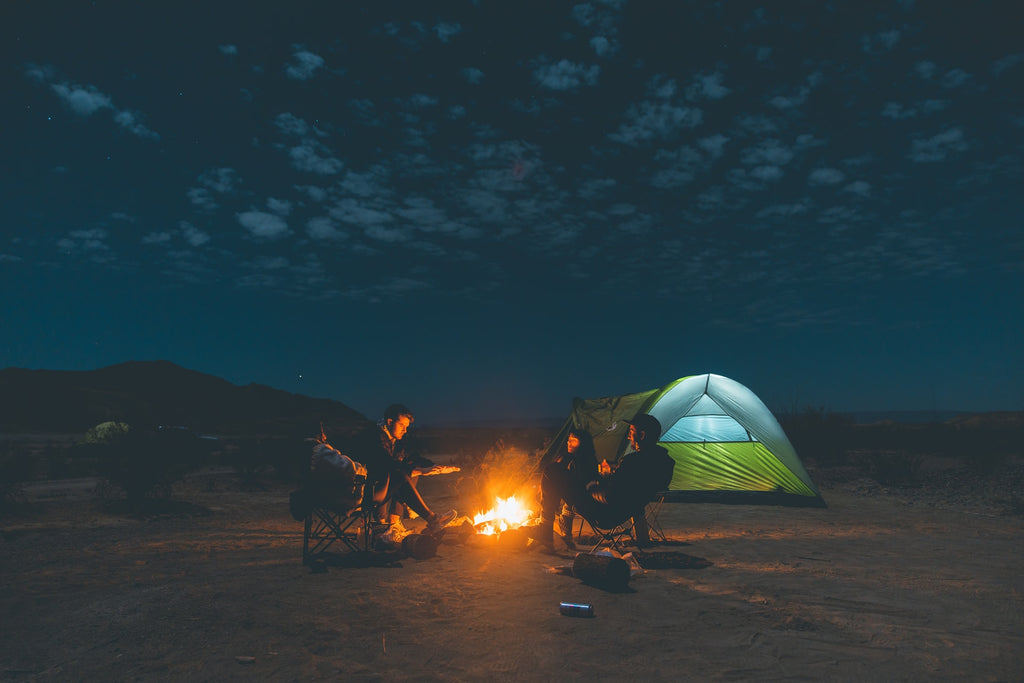 What is a Dispersed Campsite?

A dispersed campsite is a location that allows dispersed camping. This can happen on public lands like the BLM and the National Forest Service. Although some regions do not have defined camping grounds, marking a fire pit can typically lead you to great spots where people have camped before.

Dispersed camping is typically not permitted near existing recreation places like campgrounds and picnic areas. Your dispersed camping spot can be anywhere within a one-mile radius of campgrounds and within 150 to 200 feet of any waterbody.

It is advisable to look for a location that has already been camped on before. New campsites influence plants, soil, and wildlife, so using an existing one reduces your effects in the forest and allows you to "Leave No Trace."

What is the Difference Between Boondocking and Dispersed Camping?

Outside of designated parks, boondocking is setting up camp with no amenities (running water, electricity, and sewage). Dispersed camping is how the federal government refers to boondocking. Even though it is often confused with dispersed camping, they are not the same thing.

So, if you're in a camping tent, paying for a spot, or staying in a camping ground, irrespective of how primitive, you can't be boondocking. You can boondock in a variety of ways, such as sleeping in a company car park or camping on government-owned land.

On the other hand, Dispersed camping is free camping in a motorhome, a tent, or even without any shelter on public property without any facilities or conveniences.

Do You Need a Permit for Dispersed Camping?

In the United States, there are many legal, permit-free, and even fee-free sites to camp.

For example, except otherwise indicated, dispersed camping is permitted in all of America's national forests and grasslands. As long as you're not in a recognized campsite or too close to water, you're fine. You have around 14 days to do some remote camping on these grounds, give or take.

Note that every state forest or land may have its own set of restrictions. Even though no special permits are usually required for dispersed camping, you should talk to park rangers to inquire about local laws. Or you can Google search "free places to camp near me" and see what superb locations come up.

How to Choose a Campsite

Contacting the local Forest Service desk or ranger close to your location to set up dispersed camping is always a good idea. You can also Google "dispersed camping near me" to find a suitable place for your adventure.

Because mobile phone service is often intermittent in these areas, you may utilize a digital road map to locate forest access roads once you have a position. You can also browse at a satellite view of the location on Google maps to discover possible areas in forest lands along highways while you still have phone service. Please keep in mind that not all countryside roads are shown on Google maps.
Dispersed Camping Guidelines
1. Know the rules and keep them
Check with your nearest Forest Service station to discover any limitations—particularly fire restrictions. This includes determining if small fires and outdoor stoves are authorized. You should also be aware that in most cases, camping on the same site for more than 14 days within 30 days is prohibited.
Pack up whatever food wrappers, damaged gear, or other waste you gather during your stay because most dispersed camping places lack trash cans and waste disposal services. Once you're back in society, make sure you dispose of your trash correctly.

Campers have to prepare to use the restroom outside and properly dispose of human waste. Dig a 6-inch round hole and fill it with dirt when you're finished. Outhouses are usually not included in dispersed camping.

Bring a decent map or GPS to assist you in navigating through the forests. For this reason, try to set out while there is enough daylight to choose a campground. Check the weather forecast for storms, which can cause mud holes that you won't be able to escape. If you are on RVing, here is a RV Camping Theft Prevention Guide for you to stay safe while camping.

Remember that you're camping in bear country; you should keep food and other fragrant supplies in bear canisters or a distance outside your car overnight.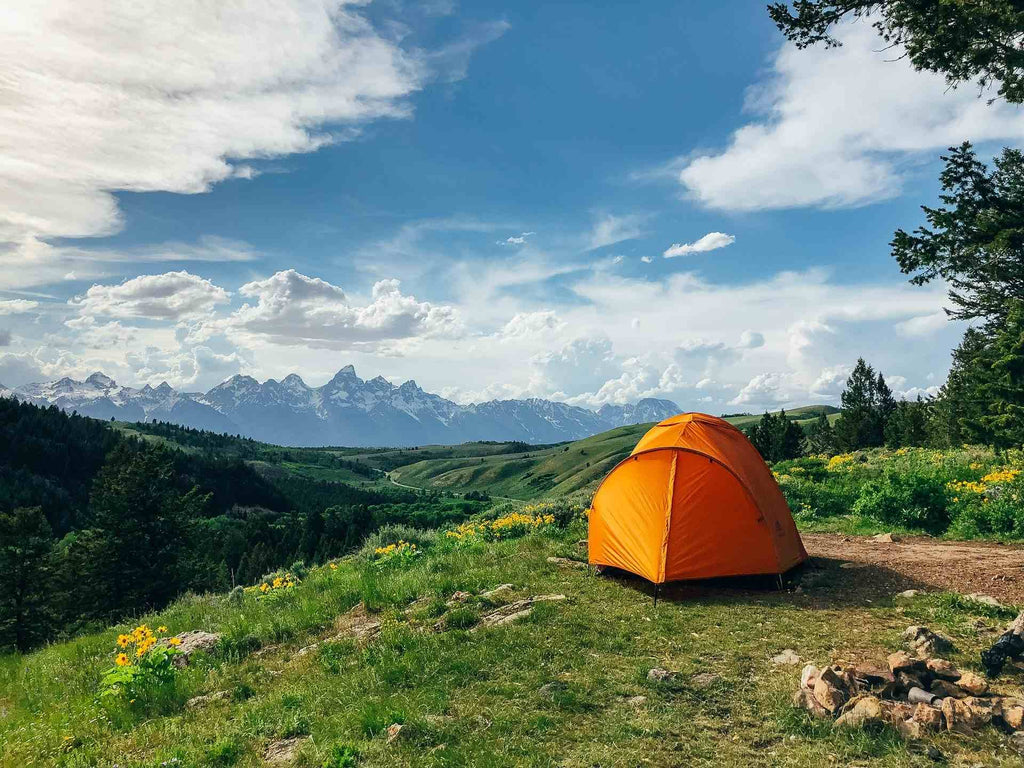 What to Bring When Dispersed Camping

Dispersed camping provides few to no utilities to campers, and drinking water is frequently unavailable. Prepare to bring everything you'll need for your stay, as well as to pack everything out, including your trash. Bring the following items:

1. If you don't have cell phone service, you can use printed maps.
2. Bring a gallon of water per person per day and a standby water filtration system
3. Food to last the length of time of your stay
4. Bear canisters or odour-proof sacks for thorough food preservation if you don't have access to bear lockers
5. Bring trash bags to store your garbage
6. Examples of safety goods are navigation compass, torch, whistle, penknife, and car repair kit.
7. If you're not RVing, you'll need a tent, a sleeping pad, and a sleeping bag.
8. There is a portable power supply with outlets to charge your phone and power camping lights.
A portable electric generator like the Acevolt is the best generator for off-grid living. With its LiFePO4 battery, which lasts longer than standard batteries, you can be sure that your devices won't die.

Conclusion

Dispersed camping is a fun and safe way to camp once you follow the rules. And while camping is generally a time to turn off the phones and withdraw from electronics, there is much to be said about having your phone powered — particularly when you're in a remote place and may need to reach someone.

An off-grid power generator like the Acevolt Campower guarantees your electronics are charged. So you may shoot images of your incredible excursions or make a sudden phone call without any concerns.

---
Related Product