Free Camping Spots In Texas Near You
---
One of the options for a unique outdoor experience is to visit the superb campgrounds in Texas to have a rich time of expression with Texas's warm and welcoming air. Perhaps you want primitive camping in Texas or the best tent camping in Texas; there is always enough fun and options to go around. 
A special perk of Texas state parks camping is that you can have an incredible experience at no cost since there are free camping spots that you can access and have a time of a lifetime with a cool camping experience.
These places to camp in Texas are not hard to find. If you have ever asked for hiking and camping near me or overnight camping near me in Texas, we have provided a cut down on the time you spend in discovering them. These campsites in Texas will leave you with a thrilling experience you will never forget.
Campgrounds in Texas
Texas is a fantastic destination for camping. Its diverse and welcoming communities make camping possible even when you are on a low budget. 
You can explore the nature, landscape, weather, thrills, and adrenaline rush of camping in Texas hill country at no cost! Not to mention, there are opportunities for RV camping with RV parking locations that are free with fascinating facilities. 
Really, camping in Texas is a time of romance with the best of Texas!
So, the task here is to make you discover camping spots in Texas that would require you not to spend a dime. You are probably wondering if this is possible. Here is the good news –it is possible, and you can find the list of these free places to camp in Texas right here.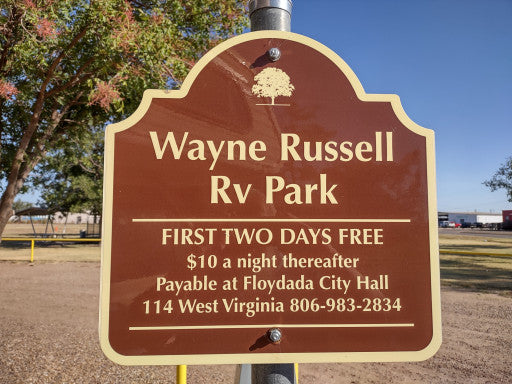 Wayne Russell Municipal RV Park 
Address: North 2nd St.Floydada, TX 79235
This wonderful campground in Texas is in Floydada. It offers a pleasant and decent RV camping experience. The ground is graveled, and the environment is very serene, with electricity and water supply and shade trees adding a natural ambiance. 
This site offers a wholesome camping experience, especially for traveling groups. It is entirely free for RVers on the first two nights. However, additional nights will incur $10.
Address: 702 S 2nd St.Brownfield, TX 79316
Coleman Park is owned, managed, and operated by Brownfield. It is set up in a fascinating location that allows you to witness the beautiful skyline of Texas with tall shade trees to create beautiful scenery. It is a cool camping destination to have great fun in Texas state parks camping.
This cool camping site in Texas offers five free stay-limits nights for campers. It is a great location when you are RVing through West Texas.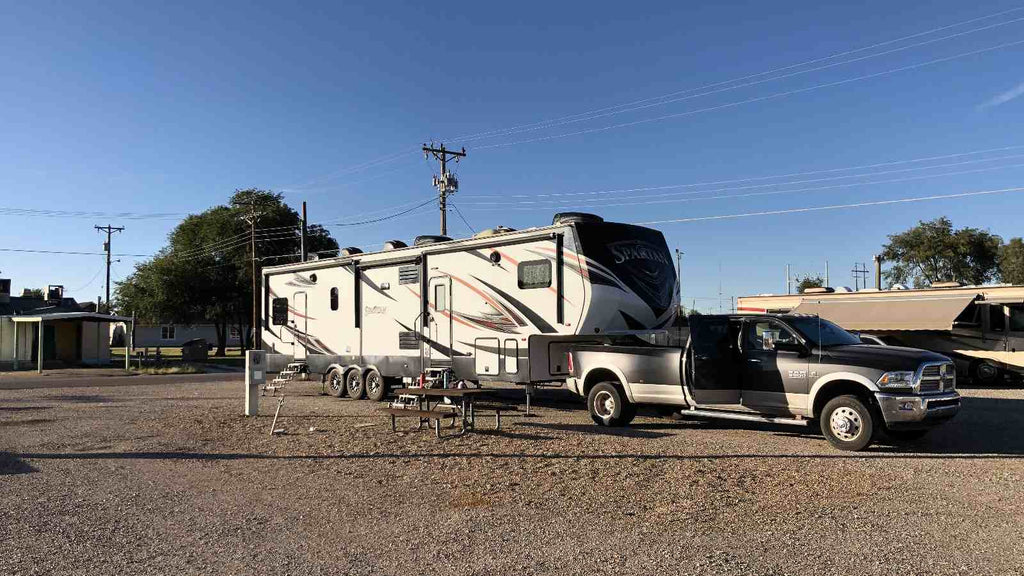 Ray and Donna West RV Park
Address: Sherman St, Muleshoe, TX 79347
This park is managed by the Muleshoe Heritage Foundation and is located in the city of Muleshoe. Getting a camping location at the park is done on a first-come, first-served basis. It has no tree shades but has a water and portable power supply that can give you the best camping in Texas.
It is also free for campers for three days, after which each night costs $25. Typically, a booking has to be made ahead of time.
Andrews Chamber of Commerce
Address: 700 W Broadway St, Andrews, TX 79714
This asphalt-floored camping site is located in Andrews, Texas, just behind the Chamber of Commerce building. It has essential facilities such as electricity, water supply, and picnic tables.
It offers a free stay period typically of three days to campers. However, there can be extensions granted by the officers in charge.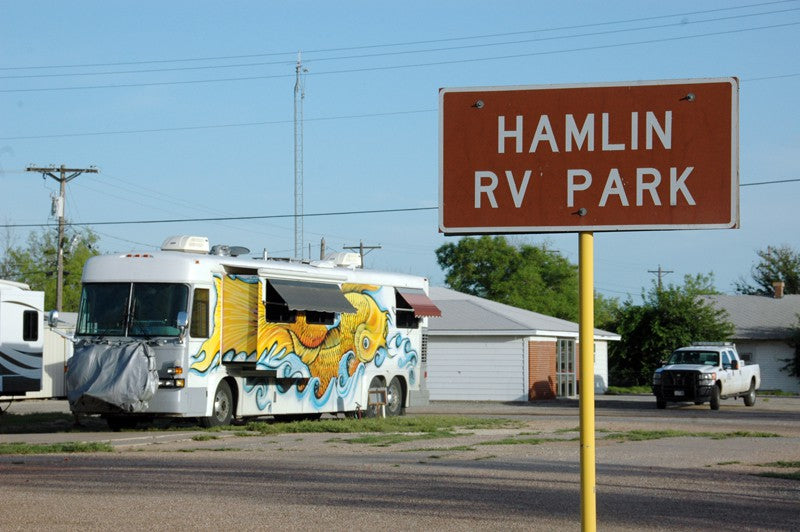 Address: 399 N Central Ave.Hamlin, TX 79520
In Hamlin, Texas, you can find the elegant Hamlin RV Park. This is a convenient place for your camping and has a water supply, electricity, trash, and a place to dump tanks. In addition, you can find a playground and grill at this location, making it a desirable destination to spend a few days.
he management of Hamlin RV Park limits the free night spent in this park to just one. Further stays will cost $12 per night.
Address: Birch Street Crosbyton, TX 79322
The Crosbyton City Park is available in Crosbyton for campers who wish to enjoy a decent experience on well-constructed gravel ground. The park is well designed and features grills, playgrounds, and facilities for collecting trash.
Campers can stay two nights free at this facility before payment of $10 will be required for subsequent nights. 
The Hereford Aquatic Center is a choice destination for the best camping in Texas. It offers fascinating facilities that include water, electricity, sewer, and a dump station. It provides the best Texas state parks camping experience for people who really want something intriguing.
This cool camping site allows users to stay for a maximum of 72 hours, after which they are required to leave.
This campground is available at Seminole, Texas. To access it, you will need to provide your details at City Hall and then get the key to unlocking your hookup at the park. There is water, sewer, and electricity, making this a very convenient camping destination.
Campers are allowed to stay for only three nights for free at the Seminole City Park, after which they are required to vacate the premises.
This campground is located in Haskell, Texas. It is the place of maximum comfort and convenience as a quality overnight. It has terrific cell phone service, basketball courts, and a playground.
When you visit Haskell City Park, the first night is free, after which all other nights cost $16 per night and can be paid at the city hall.
You can never be bored in Borger, Texas, and camp at Huber Park. This is one of the Texas state parks camping facilities that provide up to 10 RVs and has an excellent water supply and a playground. There are also walking trails available.
You are free to stay for three days at Huber Park for three days for free. If you require additional days, a request will have to be sent to the City Marshal.
Texhoma Parks/Dumas City Park
The distinct atmosphere of the Texhoma Parks provides you with a superb camping experience when you are in Dumas, Texas. Like some other campgrounds in Texas, the Texhoma Parks offers electric hookups, a quality water supply, and a dumpsite. The campgrounds are also large, allowing for play or walking a dog.
The park provides a free first night, and a payment of $10 has to be made on subsequent nights. Campers also accept donations.
The town of Lamesa boasts of a quiet and beautiful campground. With its location in a park, there is room for plays and walks. There are restrooms available at the camp and electric power supplied to individual hookups.
There is an opportunity to stay up to four nights in this facility, after which a payment of $20 will be required for each night. 
At Stinnett, you find a campground in Texas that gives you all you need for a smooth and successful stay. There is a dump station, public restrooms easily accessible, a gas station, a playground, and a nearby grocery store.
The Stinnett Park allows visitors to stay for 72 hours for free, after which a payment of $10 has to be made per night at the City Hall. 
This camping destination in Levelland, Texas, offers portable water, electric hookups, and a dump station. The environment is spacious, with enough room to walk and play with several tree shades. 
The Levelland City Park allows visitors to stay for 72 hours without paying. However, $25 will have to be made for additional days of stay at this camping facility.

This facility in Littlefield offers a convenient stop for a fantastic camping experience. It provides water supply to each hookup with a lot of RV sites. Additionally, there are sites with sewer dump stations towards the rear of the park.
The Waylon Jennings RV park allows users to stay free of charge for four nights, after which a night will be charged at $20.
---
Related Product
Sold Out
Campower700 LiFePO4 Portable Power Station