The Ultimate Guides to finding RV sites for free camping
---
Camping fees add up over time, and you will be surprised at how much adds up over a period of time, especially when you are planning a road trip. If you plan to be on the road for a long time, paying over $20 every night is not an option, and that is where free camping, also known as dispersed camping, comes in.
What is Free Camping?
Free camping or dispersed camping is overnight camping in your tent or Recreational Vehicle (RV) at locations where you do not have to make a single payment. You will be without essential services and amenities such as showers, trash cans, toilets, and water. You have to come fully prepared with everything you need, including a portable power station; heard of acevolt campower? This portable power station solar generator perfect for your camping trip. A free campsite often provides a better view and offers more solitude than most paid campgrounds.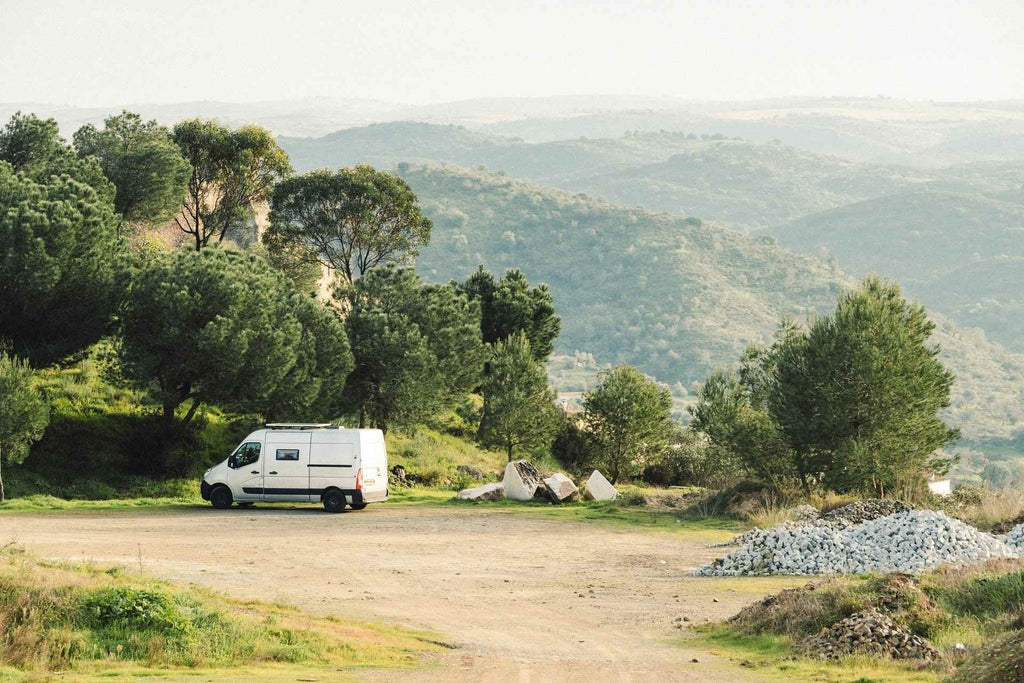 Important things to consider before choosing a free campsite 
Before you go ahead and select a free campsite for your dispersed camping, here are some important things you need to consider before you choose one.
As most free campsites are located in remote areas, where you may not have the ability to access cell service to check out maps using your mobile phone. It is recommended you bring along paper maps of your location in your vehicle, which helps you know the layout of the campsite and also helps you identify nearby hiking trails and other recreation activities.
A free campsite does not come with basic services and amenities such as restrooms, sinks, trash cans, and others. You have to bring along multiple trash bags while planning your camping trip and be prepared to pack out your trash and dispose of it. Also, if your campsite does not come with restrooms, learn how to go to the bathroom outdoors while leaving no trace.
3. Conditions of The Road
One very important thing to take note of before you head out is what the condition of the roads is like; this helps you determine the kind of vehicle you will use to move or the kind the obstacles you will meet on the road alongside the type of road if it is a paved road or a graded maintained dirt road or even a pure dirt road.
Check if there will be any water sources nearby and if they are potable. This is done to the quantity of water you need to bring along and a water filter if possible. Also, try to camp at least 200 feet away from a water source.
The free campsites may have or may not have a fire pit, so you do your research well enough to find out about any fire restrictions that might be in place and come prepared with basic fire safety skills.
Things needed to camp for free
Water for drinking, cooking, and washing.
Garbage bags for taking out the trash.
Toilet papers.
Camp chairs and a table.
Containers to store your food in
Where to find free camping 
Camping in a national forest is suitable for recreational vehicles, vans, and tent camping. Most of the national forests that allow dispersed camping have a stay limit of 14 days, though some also vary from a day to 30 days. Call ahead or stop by the nearest ranger station to check their local regulations before you arrive at the campsite. Grasslands border many national forests or parks. Pull into a quiet spot, set up your things, and enjoy the scenery and solitude while your portable power station; you can check out Acevolt Campower for their portable power station solar generator.
2. Bureau of land management (BLM)
The Bureau of Land Management (BLM) is a government agency that manages land primarily in the western United States and generally in open, desert landscapes. The Bureau of Land Management (BLM) land is mostly found out west, and dispersed camping is allowed on most of the BLM land for up to 14 days. BLM land is very much suitable for Recreational Vehicles, vans, and sometimes (but not always) for campers making use of tents. BLM land has a variety of uses as well; asides from camping, it is used for grazing, resource extraction, and logging.
3. Forest service land (USFS)

4. Other Public Land In The States
Aside from BLM land and National forests, other public lands offer campsites in different states and regions. Parks sometimes maintain free camping areas. Entities like conservation areas, trust lands, and water management districts all have few free camping areas.
Types of camping allowed at these sites vary greatly, and they include their own stay limits, access, permitting requirements, and amenities.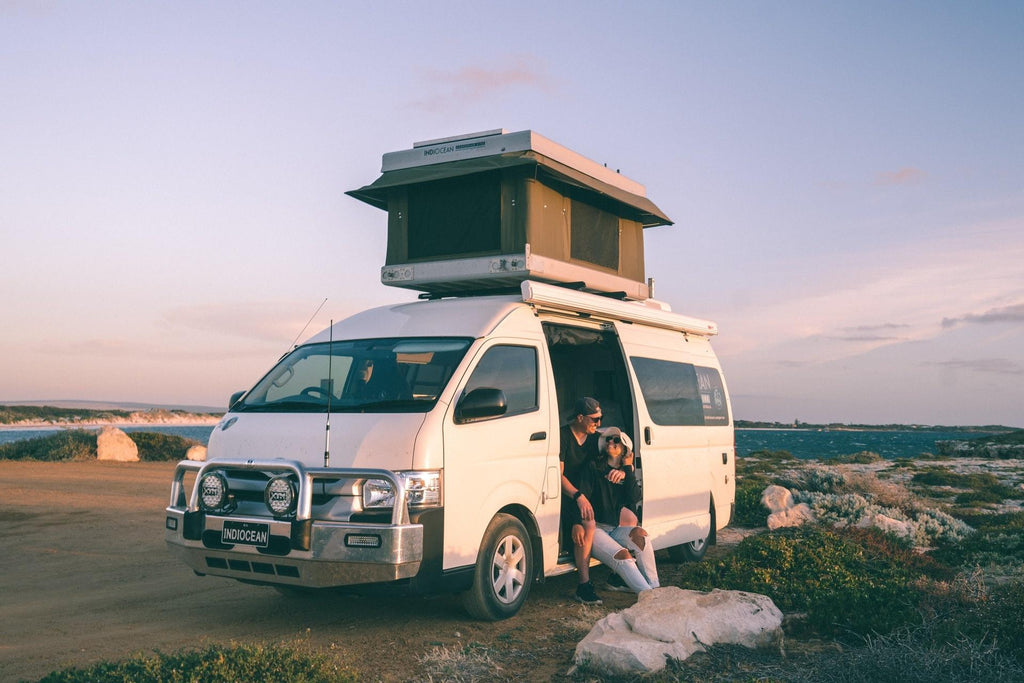 Tips for finding free campsites 
1. Finding a free campsite is made easier when you are still in the cell service range. Know or find out about the general region you plan to stay in and do your research before you go out of the cell service range. It makes your planning efficient.
2. Searching for free campsites during the day is easier and less stressful; try to get settled before it gets dark by sundown, and settling down becomes hard for you.
3. Ranger stations are a great resource for information regarding free campsites and their local regulations. If you are unsure when you are allowed to camp on a certain campsite, you can just go over to the nearest local ranger station for maps and advice.
4.Try to adopt a mindset that you do not have to have the perfect setup for camping every night. This will make finding campsites while on the road a whole lot easier. Some nights you might find yourself in a forest with no view, or you might be in a big open space which will be near a lot of other campers. You will get your preferred spot sometimes, and at other times, you might find yourself at a mediocre campsite. You can just pack up in the morning and move elsewhere. The most important thing is that you need a flat spot with enough space regardless of the scenic view with you feeling safe and are assured of not breaking the law.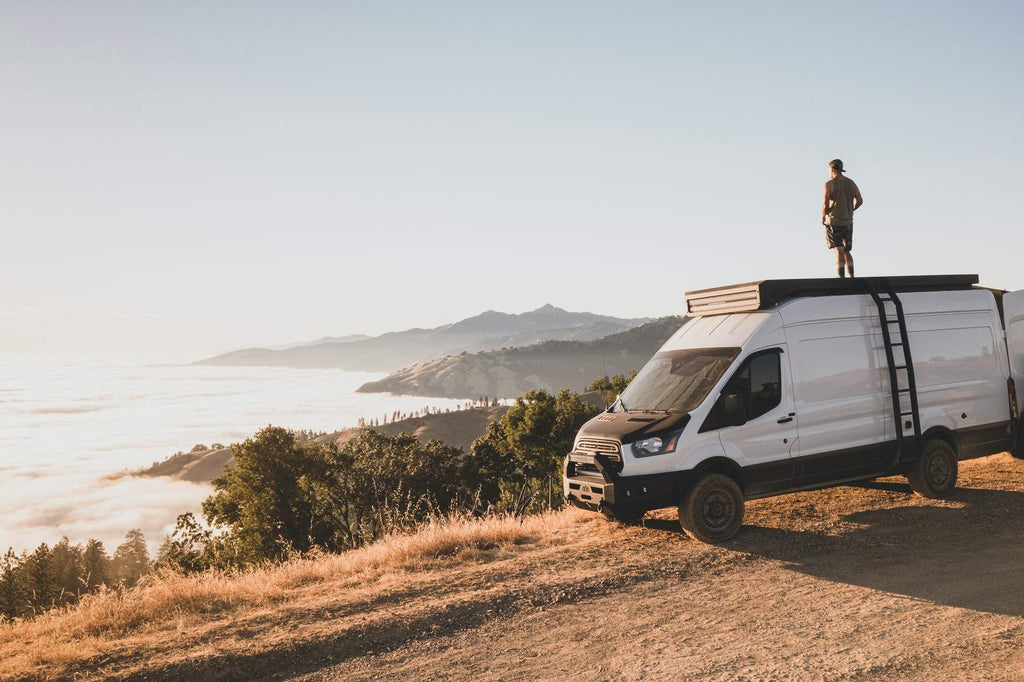 There are apps and online resources that can help you find free campsites. Here are a few:
This is for those who do not want to download a pay-for app. This site allows you to zoom in on a map and locate free campsites, or you can search for them by making use of their zip codes. It also has a trip planning option.
2. ALL STAYS CAMP & RV
3. IOVERLANDER
4. THE DYRT AND DYRT PRO
Other tools which help find free campsites include the Road Atlas, National Geographic Maps, and Free maps. They are super handy, especially when going on road trips and looking for free campsites and Google maps is unreliable due to the location. They provide detailed information about specific lands and ranger districts as well.
One of the reasons you will enjoy free camping is its lack of human presence and activities. Free camping, in reality, is camping at its finest with stunning backdrops, the brilliant night sky, scenic woodlands, and glistening waterways from across the lake, all devoid of the common distractions of our busy world.
---
Related Product
Sold Out
Campower700 LiFePO4 Portable Power Station