Camping in Utah: 6 amazing places to go
---
Utah has an iconic mouthwatering scenery that makes it one of the best places for a family vacation in America. The state has about 300 campgrounds with their unique features, including national parks, state parks, the USDA first services, and the bureau of land management. The parks have space for several activities such as fly fishing, hiking, biking, slot canyons, mountaineering or setting up a campfire. The landscape of Utah shows high-altitude forests, man-made lakes, and iconic red rocks everywhere, especially in Southern Utah. Northern Utah has different features but has incredible things and several parks too.
6 Amazing Campgrounds in Utah
BEAR LAKE STATE PARK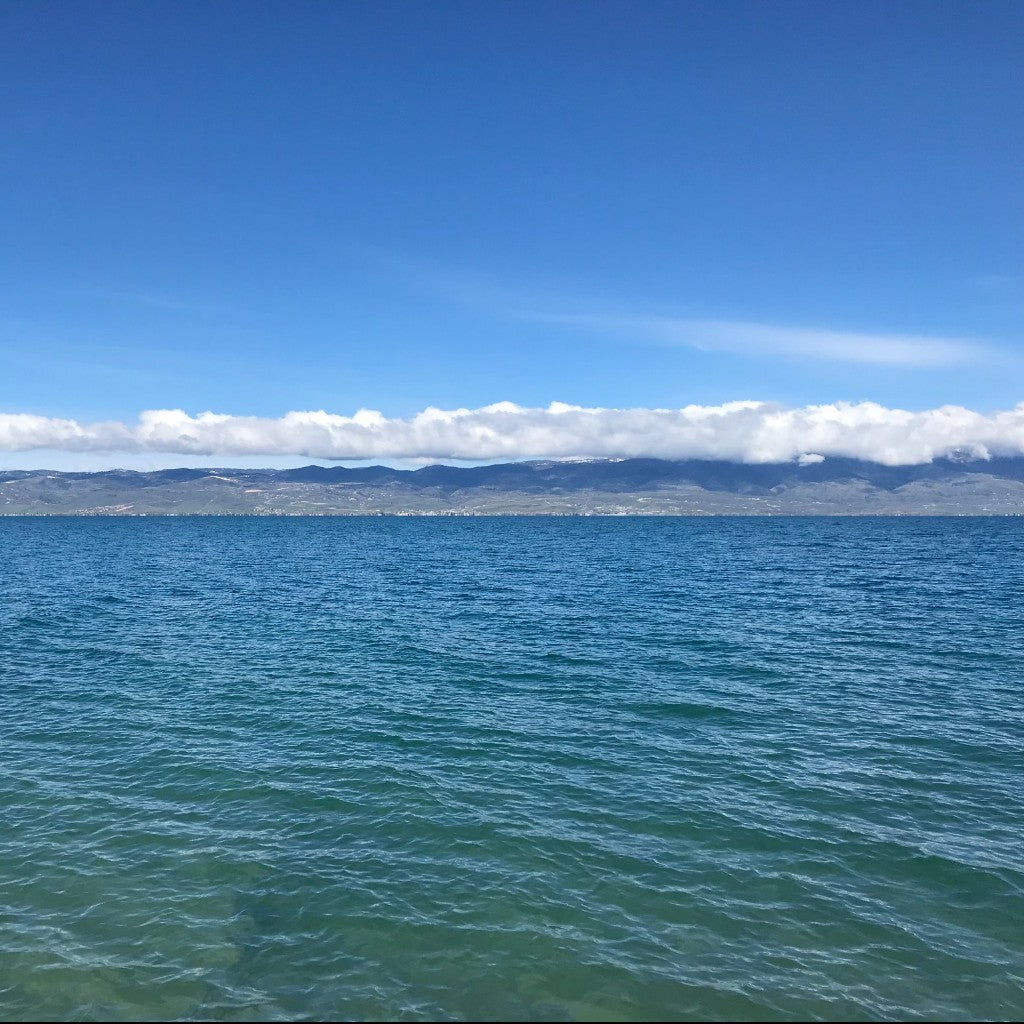 Address: 25 East 300 North St. Charles, ID 83272
Found between Idaho and Utah. It has about 50 campsites with multiple services and standard sites. They have a large capacity for campers welcoming about 15000 campers every year. Bear lake state park is an excellent destination for water lovers allowing you to come along with your boat, bathing suit, fishing rod and toys.
The park is about 20 miles long and 8 miles wide, in which the landscape Is shared equally between Idaho and Utah. The lake is usually called the Caribbean of the Rockies because of its intensely turquoise-colored water. During the summer, the lake bottom becomes an excellent swimming area, and in spring the winter, it is a fantastic place to catch ice fish, a type of fish familiar to Bonneville cisco. The park offers many activities such as biking, bird watching, camping, boating, fishing, paddle sports, RVing and Swimming.All activities within the state park happen between 7 am and 10 pm unless otherwise stated by the park manager. You can contact their customer service provider (208) 945-2325) for booking or visit their website. 
2.ANTELOPE ISLAND STATE PARK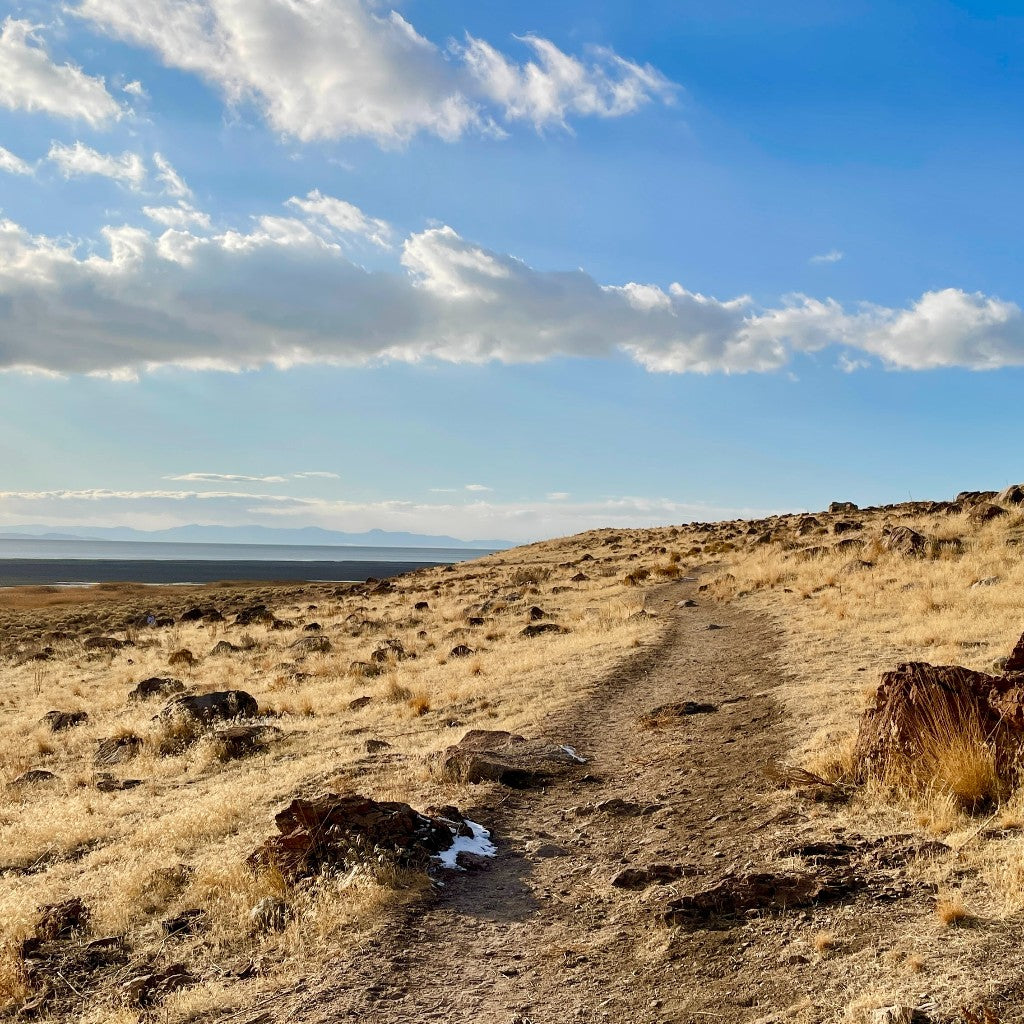 Address: Antelope Island State Park,4528 West 1700 South, Syracuse, UT 84075.
This is another park with great views, especially wildlife such as bighorn sheep, pronghorn Antelope and others. Wild animals are seen just by driving past the park. It is located in the Great Salt Lake, west of Layton Town in Salt Lake City. Another signature feature of the Antelope Island State Park is the Great Salt Lake. The Great Salt Lake is a great view, mainly because of the color and salty taste.
The state park has a wide range of facilities such as a beach picnic area, marina and several camping areas such as Bridger Bay, White Rock, lakeside and ladyfinger.
They allow the movement of RVs in the park, although they don't have hookups. They have vault toilets and showers around the beach area. They also have a restaurant and grocery store to provide essential goods and services.
The entrance fees vary depending on your means of transportation or your nationality. For example, a resident of Utah would pay $5 for entry, while a person who wants a resident would pay $10 instead. A person going in with a vehicle would get a pass of $10, while a cyclist or pedestrian would get access for $3.
The park remains open all year, but you have to make your reservations early enough. Their opening hours vary every month. Contact (801) 725-9263 and make your reservations for more information.
3. FLAMING GORGE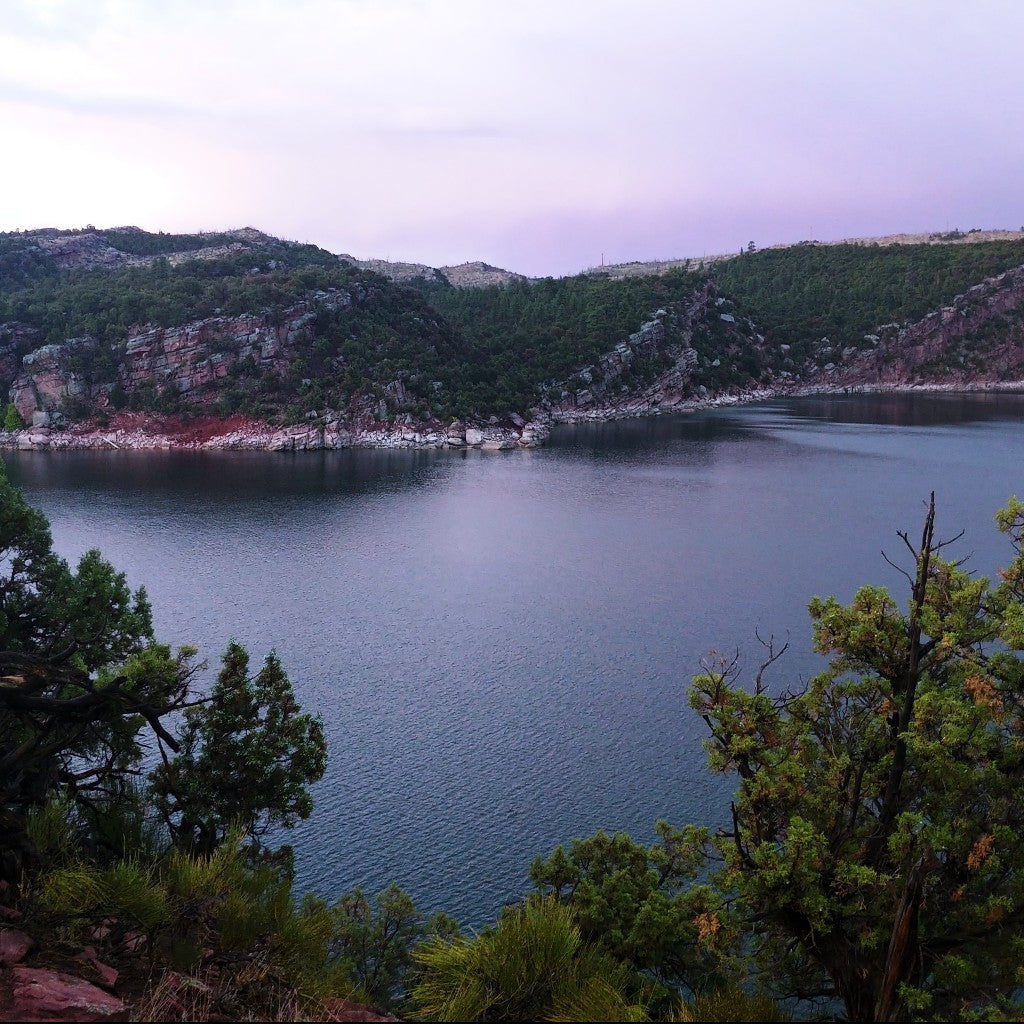 Address: 95 North 100 West Manila, UT 84046
The Flaming Gorge National Recreation Area has some of the best water sports in Utah. The water area In the Flaming Gorge is called the Flying Grove reservoir and covers over 42,000 acres. The reservoir maintains a temperature of 70°C during the summer, making it perfect for water skiing, jet skiing, and wakeboarding. It is also known for having the country's best fishing area.
There's a forest called Ashley National Forest within the park with evergreen leaves and junipers that grow deep into the reservoir's blue view. The reservoir also has beautiful red mountains surrounding it.
Flaming Gorge has 43 campgrounds and about 700 individual campsites. The campgrounds have a trail for hiking, and it spans through meadows, tree-covered slopes and mountain peaks.
To access the facilities in the park need to get an area pass and not just the standard entry pass. The area pass ranges from a daily pass, 16-day pass, and annual passes. The parks are open all year already except on some holiday seasons. There's also a regulated time for movement and activities in the park. For more information, you can visit their website.
4. CAPITOL REEF NATIONAL PARK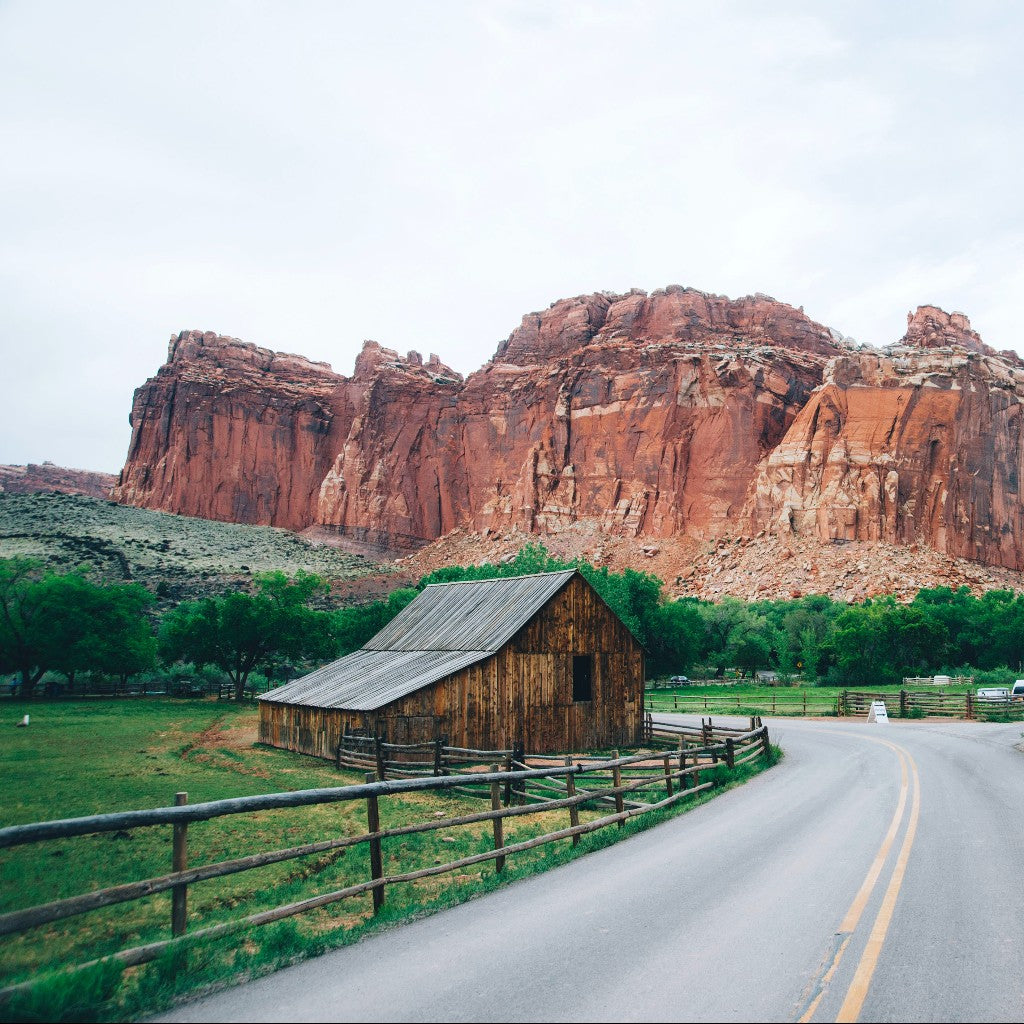 Address: 52 West Headquarters Drive, Torrey, UT 84775
Located in south-central Utah, Capitol Reef National Park is packed with Cliffs, domes, and bridges extending about 100 miles.
The park has a water pocket fold, a classic monocline between rock layers. The water pockets are small depressions seen in sandstone layers as they are eroded from water. The erosion of the rock layers forms colorful Cliffs, sprig spires, massive domes, stark monoliths, and graceful arches.
During your visit to the camp, you can engage in numerous activities, such as Road Tours, Hiking Capitol reef, camping, exploring fruits, watching the dramatic scenery of the water pocket fold, and lots more.
The park has about five campgrounds, and the most developed one is the Fruita campground. Reservations for the campgrounds are available from March 1st to October 31st. The reservations are accepted 6 months -12 months ahead based on a first-come, first-served. To make a reservation visit their website or contact then via 435-425-3791.
5. ARCHES NATIONAL PARK CAMPING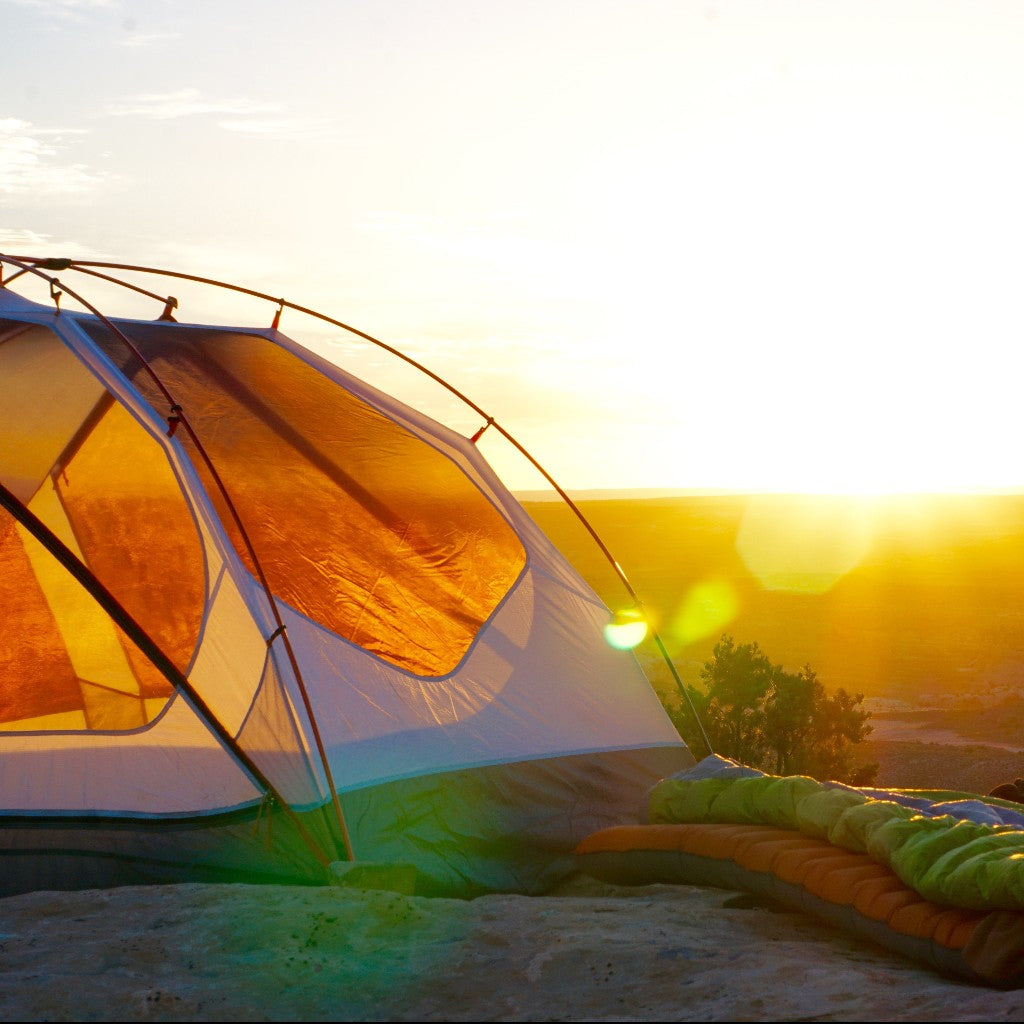 Address: PO Box 907, Moab, UT 84532
Are you looking for a park that looks like a desert painted with ingredients sandstone, pastel twilight sky and faded green juniper? Arches National Park is the best place for you. The park is one of America's erotic parks because of its grand pillars and remote canyons. It has a landscape of contrasting colors, landforms and Textures that is different from every other park.
The park has 2000 natural stone arches, hundreds of soaring pinnacles and giant balanced rocks. History shows that the arches preserve the spectacular night sky at night.
The facilities, such as arches, road trails, book stores, and commercial services, are open for public access except for the fiery furnace, which is only available for self-guided exploration. Arches National Park camping has a lot of campgrounds that are always filled every night during summer. So to get a reservation, you Most have made your request way earlier than your vacation time. The pass depends on the campground you're going to be at because the access differs from each other.
6. BIG COTTONWOOD CANYON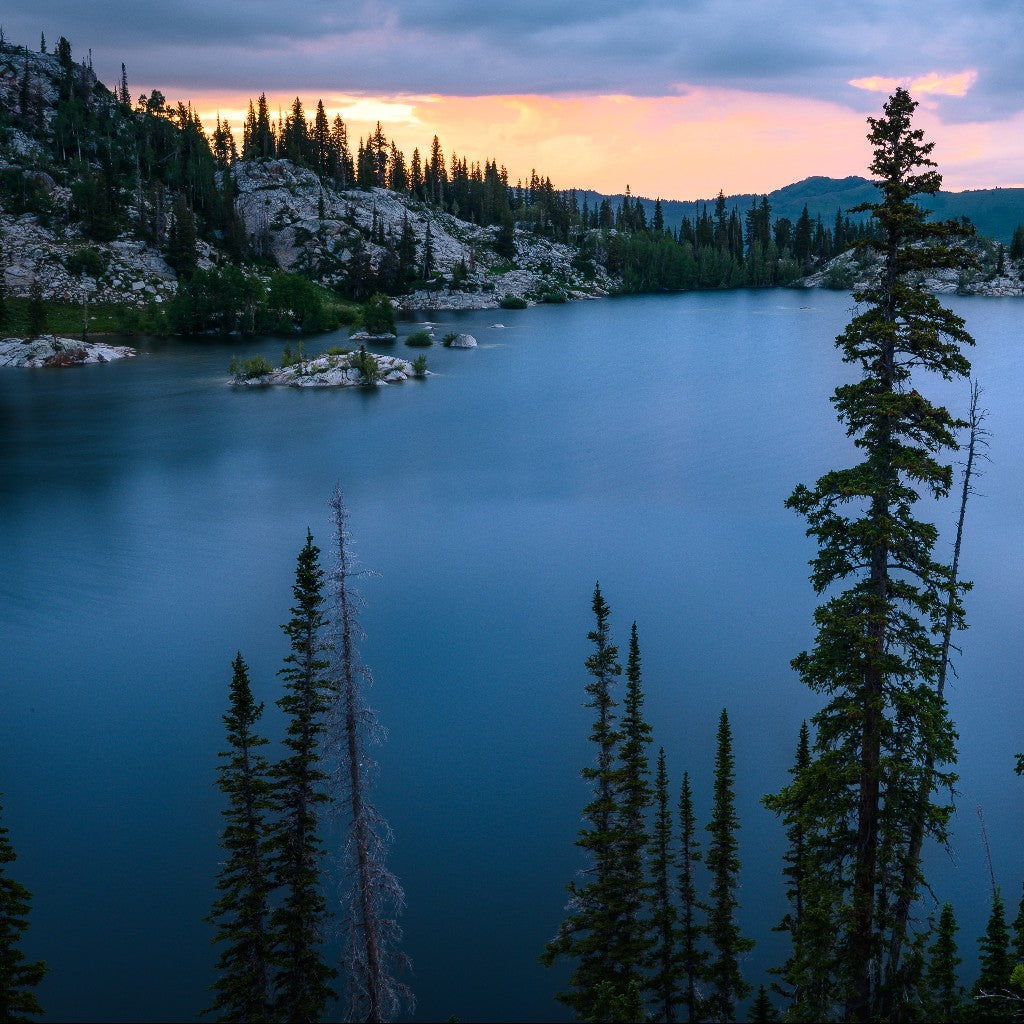 Address: 25 miles east of Salt Lake City, Salt Lake City, UT 84121
This park has a lot of campgrounds, and they all are very great options for camping around Salt Lake City, especially Spruces and Redman. The campground permits RVing, but they don't have hookups.
Visitors have access to picnic tables, campfire rings, drinking water, etc. Some campgrounds have baseball pitches, volleyball courts and horseshoe pits. One prominent disclaimer is that pets aren't allowed in big cottonwood Canyon because it's in Salt Lake City.
The canyon in the park is about 15 miles, and it allows activities like hiking, biking, rock climbing, camping and fishing, especially during summer.
The pass to enter the park is free, and they are open all through the day plus the year. You only get to pay if you want to camp there or if you want to have a picnic.
CONCLUSION
The six campgrounds are some of the bests you can find in Utah. They have facilities and features that would make your family camping or vacation memorable. The pass and reservation have been addressed to ease your preparations. Ensure you make your reservations on time and plan well to have a swell time. To reduce the cost of staying in a motel for long, you can get a solar generator that can power your devices and gadgets even in your RV. You can check out Acevolt Campower 700 on our site.
---