6 State Parks to Camp in Wisconsin
---
Wisconsin offers campers wonderful weather, breathtaking scenery, and several opportunities for outdoor activities. There are several state parks to camp in Wisconsin that are suitable for individuals and parents going with their kids. These state parks are well kept and have lakes, rivers, and cliffs that are perfect for exploring.
Going to camp in Wisconsin is usually pleasant in the spring, summer, and fall. At the same time, Wisconsin state parks camping gives campers the opportunity to enjoy winter activities such as ice fishing and skiing.
Some of the best parks in Wisconsin for camping include: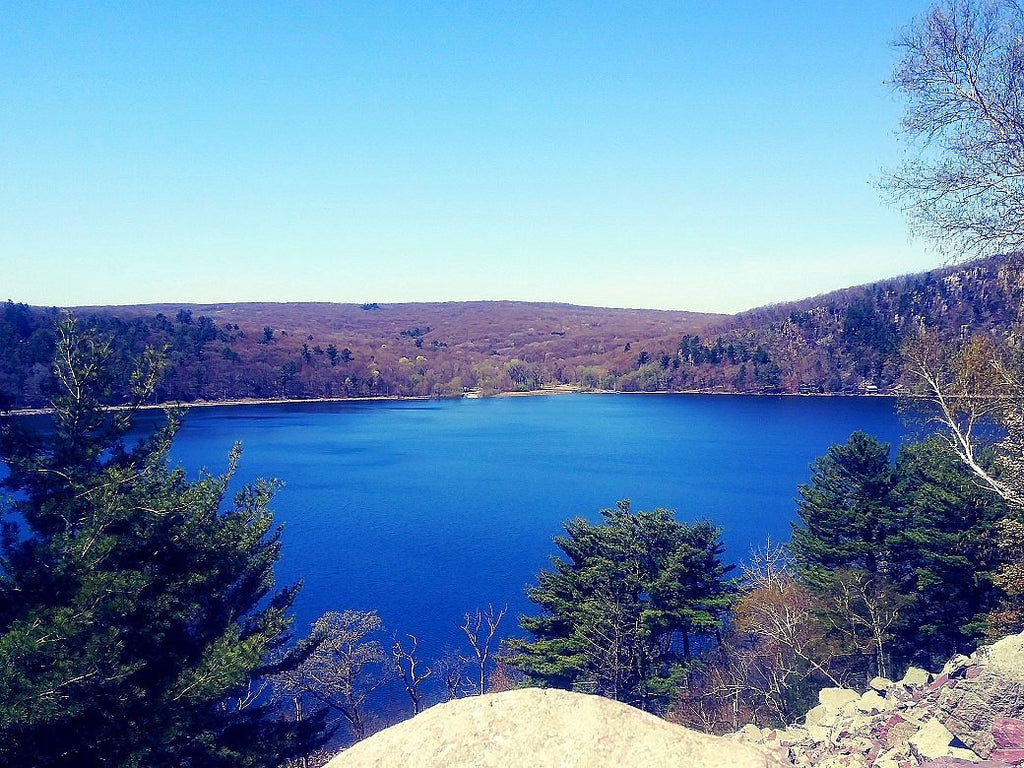 1. Devil's Lake State Par

k

 
Address:S5975 Park Rd, Baraboo, WI 53913
Devil's Lake State Park is generally thought to be one of Wisconsin's most beautiful natural landmarks. It has beautiful views of Devil's Lake and unique rock formations. 
The park is located on 360 acres surrounded by large quartzite bluffs and hardwood forests. It has two large beaches that are visited by campers, kayakers, and beachgoers in the summer. There are three campgrounds that have hundreds of campsites between them.
The Devil's Lake State Park also has one of Wisconsin's most exciting hiking trails. There is the Balanced Rock Trail that rewards hikers brave enough to tackle the steep and rocky trail with exciting views of the lake. They also get to enjoy the "balanced rock" formation that never stops astonishing visitors. The East Bluff Trail takes hikers across the ridge and to the other side of the lake, where they get to see the Elephant Rock. The park is also home to the Ice Age National Trail that connects trails at the Devil's Lake.
Reservations and inquiries can be made by sending an email or calling +1-608-356-8301. The North Shore visitor's center is open every day from 8 am to 4 pm.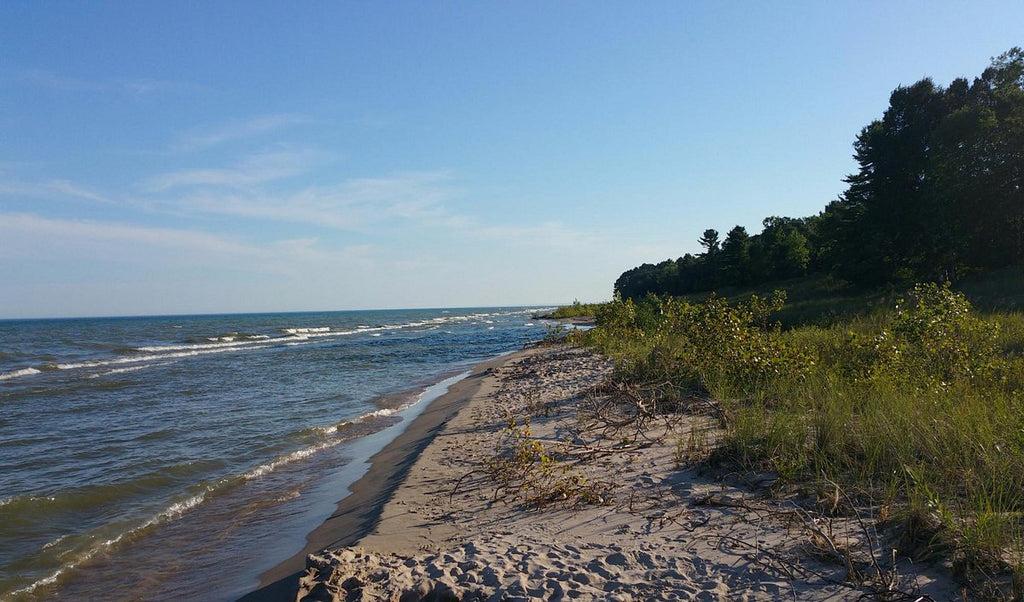 2. Kohler-Andrae State Park
Address: 1020 Beach Park Ln, Sheboygan, WI
The Kohler-Andrae State Park has a family campground, a group campground and cabin rentals. The family campground is equipped with electricity and has a fire ring and picnic table at each campsite. For group campgrounds in camping Wisconsin, only tents are allowed. If you decide to camp with your whole family, here are "10 Most Recommended Camping Movies" for you.
The campsites are open all year long. The park has a unique landscape and features pine and hardwoodforests, long stretches of beaches, river marshes, and several sand dunes that overlook Lake Michigan. Animal enthusiasts have the opportunity to see racoons, hawks, sandhill cranes, white-tailed deer, and red foxes in their natural habitats.
The landscape of the park is best enjoyed by strolling either the Creeping Juniper Nature Trail or the Dunes Cordwalk. Both trails go over the sand dunes along the Lake Michigan shore and guarantee unique views that cannot be seen from the beaches.
Reservations for camping in Wisconsin can be made on the day of arrival or 11 months in advance. All campsites have to be reserved before they can be occupied. Reservations can be made online by paying with your MasterCard, Visa, Discover, or American Express. The fees depend on the type of campsite, and they all have a reservation fee of $7.95 and a cancellation fee of $5.
You can call (+1 920) 451-4080 or simply send an email for more information.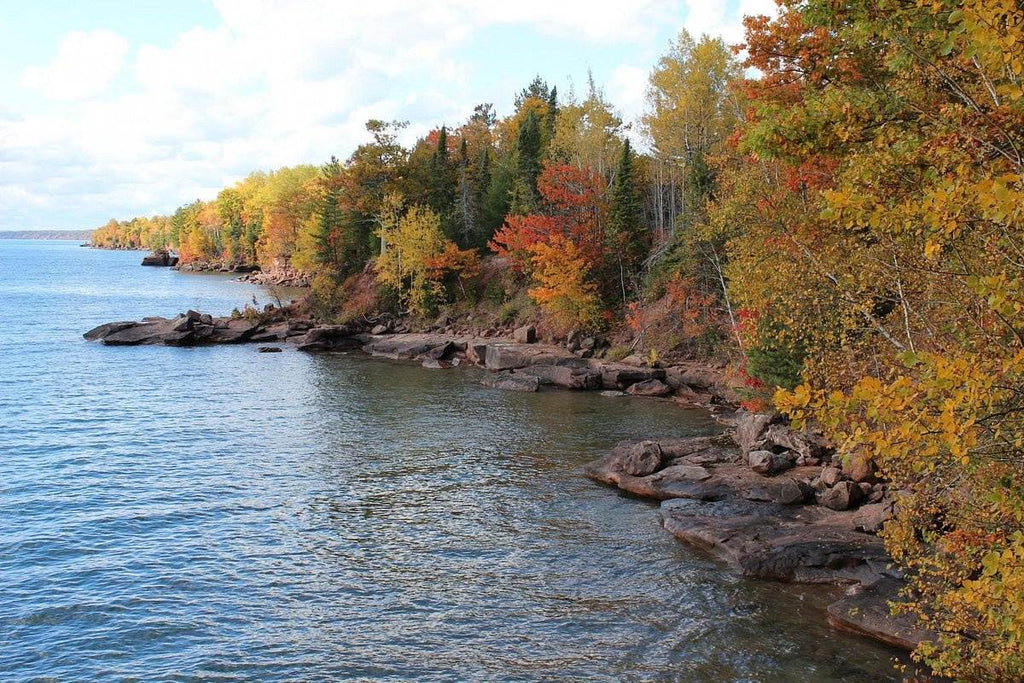 3. Big Bay State Park
Address: 2402 Hagen Rd, La Pointe, WI 54850
Situated on Madeline Island, the Big Bay State Park is made up of around 2,350 acres. There are 4 miles of Lake Superior shoreline and one mile of boardwalk, hiking trails, and a swimming beach.
You can join a bus tour, pay a visit to the art gallery, or even take a look at the culture of the Chippewa Indians. There are also outdoor activities available, including swimming, fishing, boating, canoeing, and hunting.
The park has 60 campsites, of which 21 have electricity. There are also five sites with electricity that are available for winter campers. In winter, campers are rewarded with pretty views of the island's frozen pine forests. Under the right conditions, they will also be joined by several cross-country skiers and snowshoers as they travel over the frozen surface of the water.
Campers would need to reserve camp sites in Wisconsin in advance of their arrival. Vehicles to be brought into the park would also need a vehicle admission sticker. The state of Wisconsin has annual vehicle admission stickers that admit drivers into all state parks until December 31st of the year. There are also daily vehicle admission stickers for those who might require them.
For reservations, call +1-715-747-6425 or send an email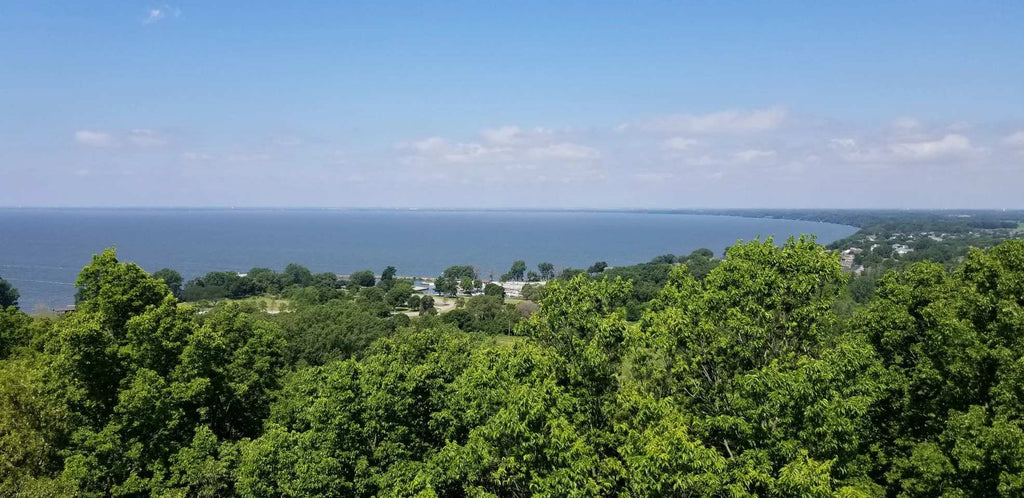 4. High Cliff State Park
Address: 9562 Shore Rd, Fish Creek, WI 54212
This park has over a hundred family campsites and eight group campsites. It is located on Winnebago Lake. It offers campers the choice of different activities such as kayaking, fishing, canoeing, boating, and swimming. You can also enjoy biking, hiking, horseback riding, and hunting at the High Cliff State Park.
Ensure that you clear your schedule and pay a visit to the 12-foot tall statue of Red Bird, the Winnebago Indian Chief. The 12-foot-tall statue overlooks the lake. The eastern shore features limestone cliffs that give the rocky shoreline a breathtaking view. 
Some of the campsites have electricity, while other facilities such as showers, restrooms, and dump stations are scattered across the campgrounds.
Name, addresses, telephone numbers, and email addresses are part of the required contact information to reserve a campsite. You would have to indicate the type of campsite required, the number of people, the name of the campsite, the date of arrival, and how many nights you wish to stay. These would determine the cost of the site and would require a $7.95 reservation fee.
Campers can call (+1 920) 989-1106 or send an email to make campsite reservations.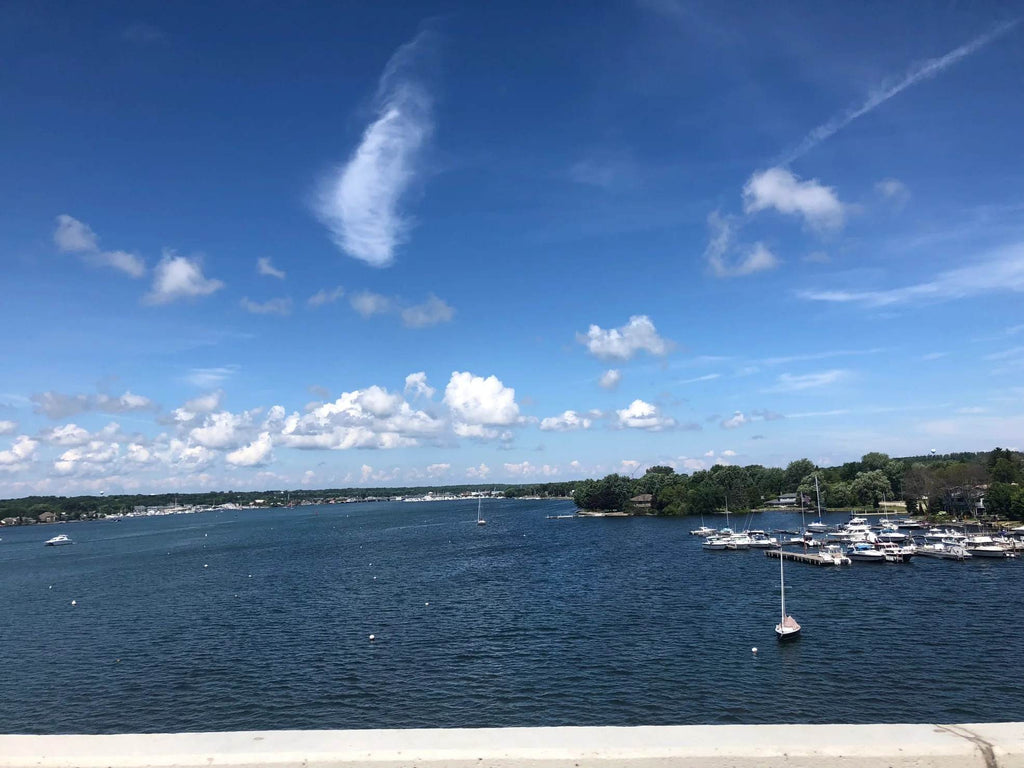 5. Peninsula State Park
Address: N7630 State Park Rd, Sherwood, WI 54169
Dubbed "Wisconsin's most complete park," the Peninsula State Park is located in Fish Creek. The park offers several ways in which you can enjoy the rocky cliffs and sandy beaches along the coastline of Lake Michigan. Those enthusiastic about hiking can hike the two-mile Eagle Trail. The trail passes through several beautiful rock formations and the 60-foot Eagle Observation Tower, from which an unobstructed view of the lake is provided.
Bikers can also cycle along the 9.6-mile Sunset Bike Path that cuts across the forest and along the Green Bay Shore. Picnics can be done on the Nicolet beach, while there is an 18-hole golf course at the Peninsula State Park golf course.
Five family campgrounds have hundreds of campsites, and one group campground. While some offer electricity, you might need to get equipped with a backup battery such as the Acevolt Campower for sites without electricity. 
There are bathhouses, dump stations, and facilities for laundry at the campgrounds. The campsites are barely five minutes' walking distance from the shoreline. The park is open throughout the year from 6am to 11pm.
To book campsites, you can call +1-920-868-3258 or simply go online to select the type of campsite you require. You can reserve up to six sites at a time as long as you have the names, telephone numbers, and addresses of the people for whom you are reserving the campsites for.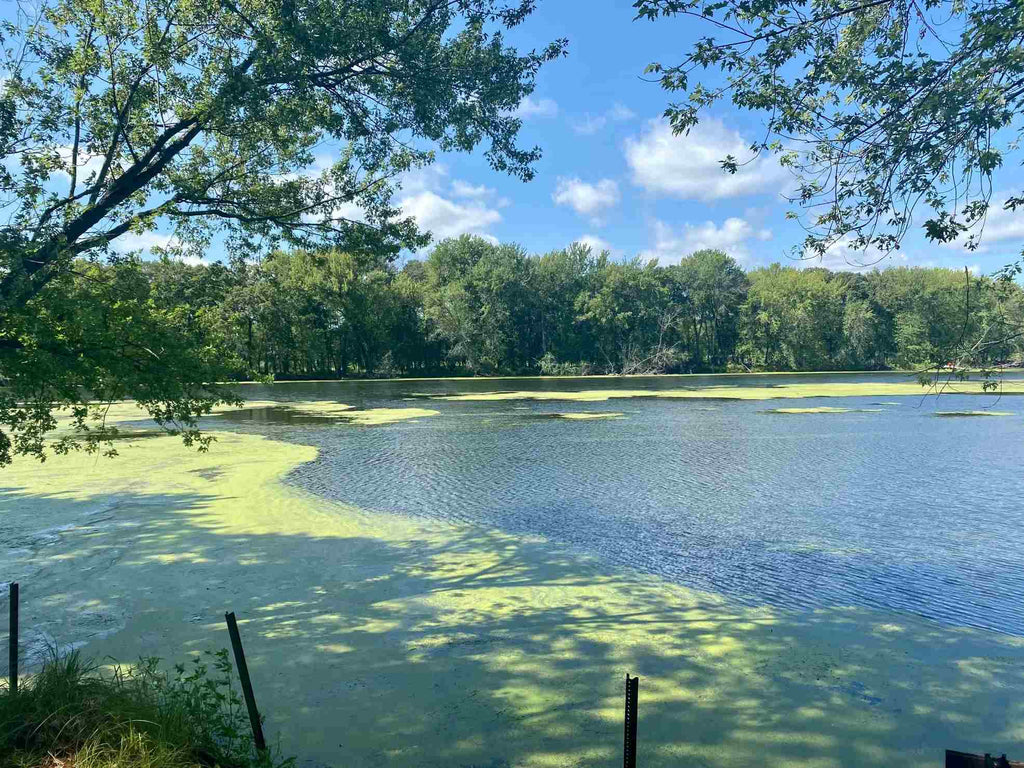 6. Merrick State Park
Address: S2965 State Road 35, Fountain City, WI 54629
The Merrick State Park is located right on the Mississippi River. This makes the campground famous for its water recreational activities. The park boasts two boat launches as well as a canoe launch.
In addition, there is a two-mile hiking trail that winds through the park. Campers that find their way here during the winter can ski, ice fish, and snowshoe along the Mississippi. Everyone older than 16 years who wants to bike, skate, ride horses, or ski on certain trails must have a state trail pass. The trail pass is not required for those who want to hike or walk. 
Like other state parks in Wisconsin, Merrick State Park is pet-friendly. Pets must be kept under control at all times, including when they are on your campsite. They are permitted at campgrounds, but trails and roads must be kept on leashes no longer than 8 feet.
For reservations and bookings, you can call (+1 608) 687-4936, or just send an email.
Conclusion
It is very easy to book campsites at Wisconsin state parks. In fact, deciding which state park to visit first can be quite difficult. Wisconsin state campgrounds offer you the chance to choose the specific site that you want. This means that you can choose whether to camp near a waterfront, a boat launch, or even one close to a dump station. 
This post contains six of the best campgrounds in Wisconsin. No matter which park you settle for, you can enjoy beautiful scenery and plenty of outdoor activities all year round. So you should definitely add Wisconsin to your list of camping destinations.
It is important to be equipped with a portable power station like the Acevolt Campower, especially when camping in campsites that do not offer full hook-ups.
---