The 6 Most Popular Campgrounds In Indiana
---
If you are looking for a guide to camping in Indiana, then this is for you. It is common for people to seek a place of quiet away from the hustle and bustle of their routine. Camping is often used as a get-away activity by many people. Choosing the best campground to go to might be quite a hassle. But camping in Indiana is an experience on its own. With breathtaking views and lots of wildlife on display, there is every reason for you to go camping in Indiana.
This list includes six of the top campgrounds in Indiana. From this, you should be able to find the best fit.

1. Patoka Lake Campground
Address: 3084 N. DILLARD RD, BIRDSEYE, IN 47513
The Patoka Lake Campground has several outdoor activities on offer. The campground sprawls across a total of twenty-six thousand acres, including the 8,800-acre lake. It features nearly five hundred campsites; of these, 45 are primitive and 450 are electric sites, all having pads with asphalt surfaces.

The campground has a youth tent camping area, the Fisherman Campground, and a variety of other programs available for campers to enjoy. The Patoka Lake Campground also has amenities including a trailer dump station, a camp store, a fish cleaning station, hot showers, modern restrooms, water, and electricity.

You must be older than 18 years before you can reserve a campsite, and you must be over 21 years to reserve a cabin. Stays at a campsite or cabin cannot exceed 14 consecutive nights, after which the group must vacate for a minimum of 48 hours. Check-in and check-out are at 2:00 pm on Monday – Saturday and 5:00 pm on Sundays and holidays.

There is a camp map available so that campers can familiarize themselves with it, as well as certain rules and regulations that must be followed for convenience.

To make reservations at this campground, you can call 812-685-2464 or mail.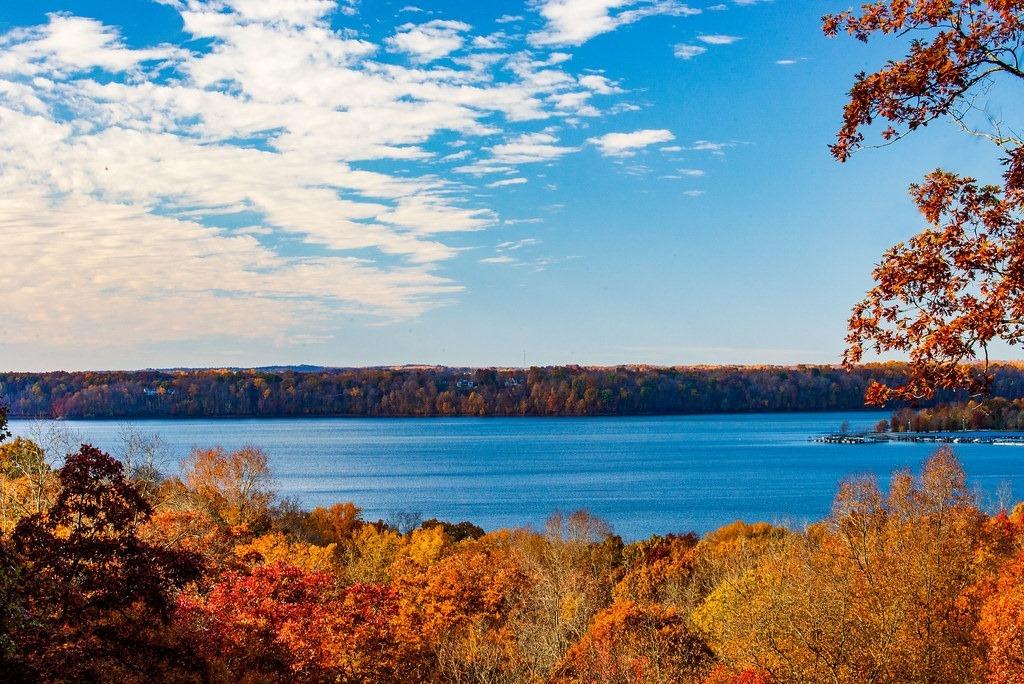 2. Hardin Ridge Recreation Area 
Address: 6464 HARDIN RIDGE RD, HELTONVILLE, IN 47436
The Hardin Ridge Recreation Area features 200 spacious campsites. There are also large tent campsites that are private. It is a treat for those who really desire camping near me with a lake because it is located along the lakefront of Monroe Lake, which is the largest lake in Indiana.

There are several activities available that will interest the campers. These include fishing, boating, as well as swimming. There are also many hiking trails in the Hoosier National Forest for those who enjoy going on hikes.

The campground has modern restrooms available that are only a short walk from the campsites. It is open only from mid-April till late October. It is pet-friendly and campfires are allowed. Check-in time is from 2:00 pm while check-out is at noon.

You can call 812-837-9453 for reservations or send an email.

3. Dogwood Springs Campground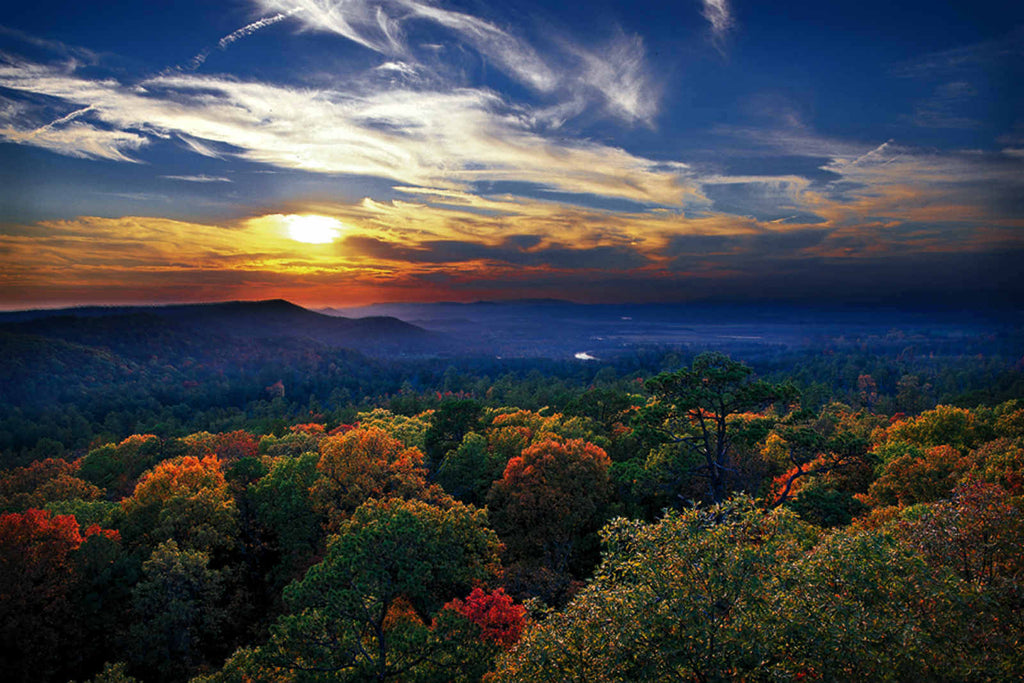 Address: 8105 IN-243, CLOVERDALE, IN 46120

Located on 500 acres in the Dogwood Springs Campground. This is a seasonal campground in the small town of Cloverdale, Indiana. This is one of the campgrounds near Indianapolis and is just 35 miles away.

The camp has a gated entrance, a playground, a dump station, fishing lakes, spacious RV campsites, and fifteen ponds and lakes. It is open from the month of April until November. Campers are treated to fishing, hiking, and wildlife viewing in the Dogwood Springs deep forest. You can also ensure that you have an incredible experience by going along with a portable power station like the Acevolt Campower portable power stations.

Camp fees are charged based on a daily rate. The prices vary based on the type of site to be reserved and the hook-ups required. The rates are based on a family of five, and weekend reservations must be for at least two nights. Check-ins are at 2:00 pm and check-outs are at 1:00 pm, except for rental cabins or trailers that check out at noon.

For reservations, call; 765-653-2461 or send an email.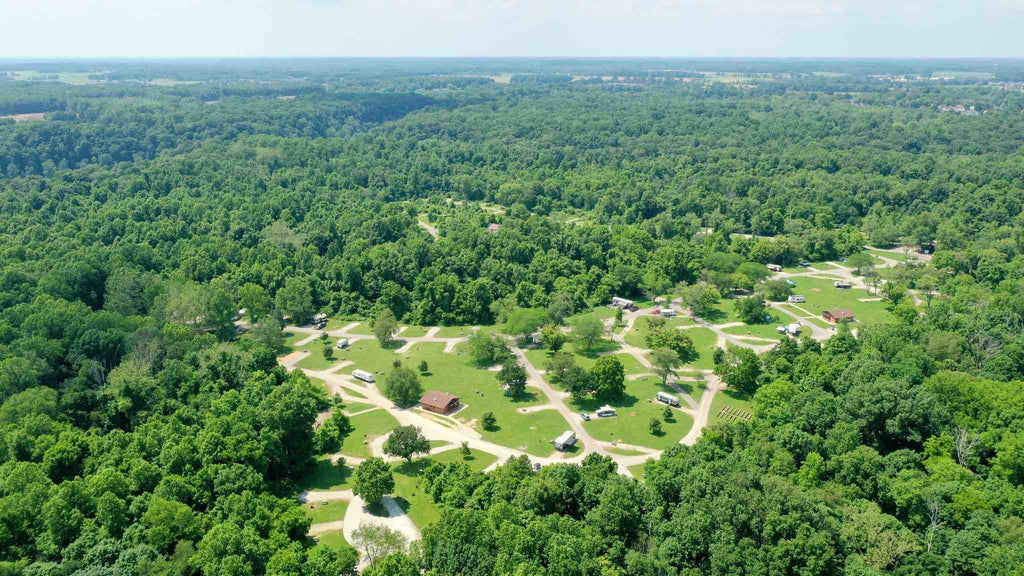 4. Clifty Falls State Park
Address: 1501 GREEN ROAD, MADISON, IN 47250

The park is one of the best campgrounds in Indiana. Clifty Falls State Park features a historic railroad tunnel, rugged canyons, and constantly changing waterfalls based on the weather. Despite all these, its major attraction is its close proximity to the Ohio River. This offers visitors several water-based activities, ranging from fishing to swimming, as well as the annual Regatta.

The park is just over an hour away from Indianapolis. It has several hiking trails and a cave for curious minds. Group camping is allowed for as many as six people, and reservations can be made up to six months in advance.
Stays in cabins or campsites are limited to 14 consecutive nights, after which the site must be vacated for at least 48 hours. Campsite check-in and check-out times are at 2:00 pm and 5:00 pm, respectively, for cabins.

Call 812-273-8885 or send an e-mail to reserve a space at the campsite.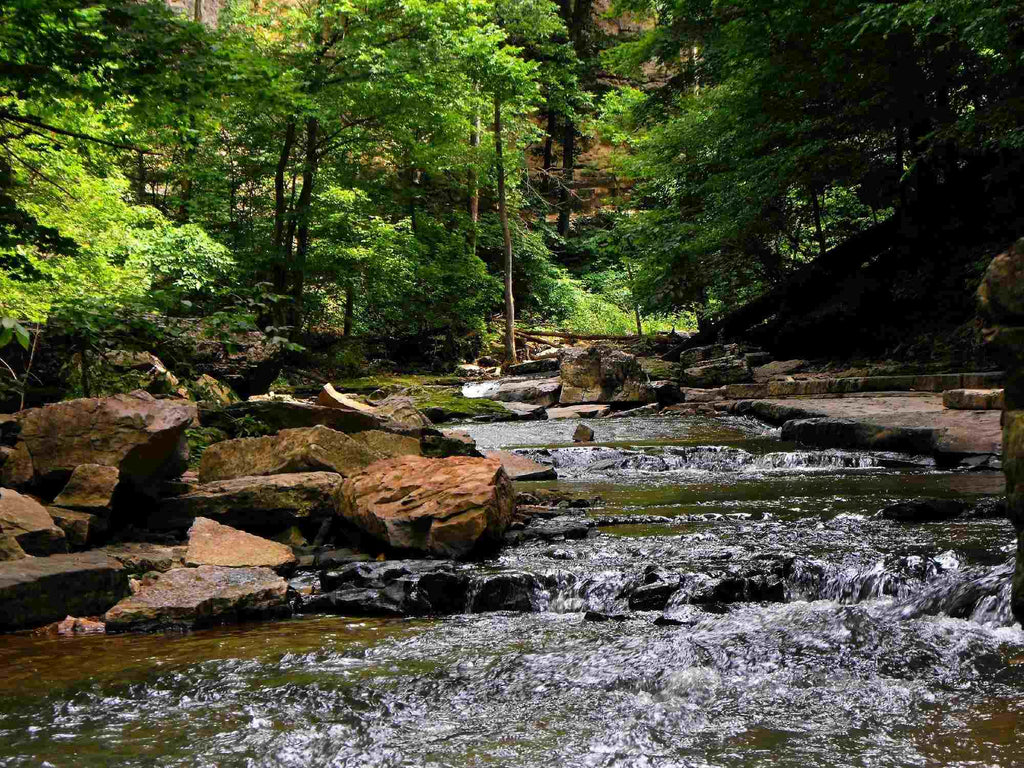 5. McCormick's Creek State Park
Address: 250 McCormick's CREEK PARK ROAD, SPENCER, IN 47460
McCormicks Creek is Indiana's first state park and one of the earliest Indiana state park campgrounds. It is situated an hour southwest of Indianapolis. Guests are treated to beautiful waterfalls, a limestone canyon, and flowing creeks.

The campground has several hiking trails featuring native wildflowers, spicebush, and different forest trees. There is an accessible trail that goes through the nature center, as well as another that leads hikers through the Wolf Cave Nature Preserve.

It might be necessary to bring along a portable power station for those that want to camp at one of the 30 primitive sites. These sites are for those who want to get in touch with Mother Nature and are fitted with pit toilets. In addition to that, there are 189 campsites that have modern restrooms, showers, and hookups for electric service. Also available are two group camps and four youth tent areas.

Cabins are available 7 days a week, including holidays, and the check-in time is 4 p.m. while check-out is at 11 a.m. For campsites, check-in and check-out are at 2 pm on Monday- Saturday, while Sunday and holidays are at 5 pm.

You can send a mail or call 812-829-2235 for reservations.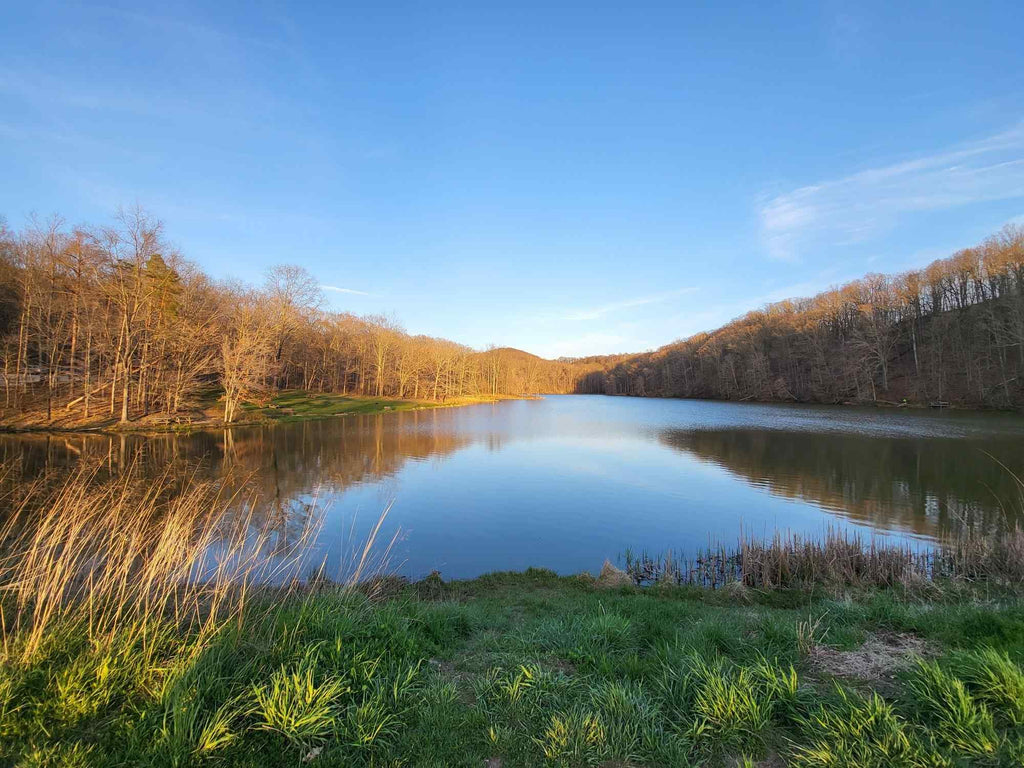 6. Brown County State Park
Address: 1810 STATE ROAD 46 EAST, NASHVILLE, IN 47448

Brown County State Park is the biggest park in Indiana. Its scenery resembles that of the Smoky Mountains. It is made up of around sixteen thousand acres of fog-shrouded ravines, ridges, and rugged hills. It is popularly known as "the little Smokies" because of its resemblance to the Great Smoky Mountains.

Indiana camping is available throughout the year but is especially popular in the autumn. This is because the park becomes beautiful with the unique colors the leaves take on in the fall. The twenty miles of road are lined with trees on both sides, giving the place a scenic overlook. The fall foliage is perfect for kids' camping.

Activities that are available include mountain biking, hiking, and horseback riding. The park also offers large campgrounds for campers. Reservations can be made up to 6 months in advance, whether online or on-site. Check-in and check-out times are 2 pm Monday–Saturday and 5 pm on Sunday.

To make reservations, call; 812-988-6406 or send an email.

Conclusion

Many of the campgrounds in Indiana have very detailed descriptions on their websites for reservations. It is important to properly read through it before booking. Adequate preparation ahead of time will guarantee that you have a fun-filled vacation.
Indiana campgrounds are tailored to meet your needs, whether you like to hike, fish, bike, or swim. Each of the campgrounds offers something different from the others. In addition, to maximize your camping experience, make sure you have the acevolt campower.

---