Camping in Hawaii: Top 6 Rated Destinations
---
Camping in Hawaii: Top 6 Rated Destinations
Hawaii is known for its amazing landscape and its world's best waves to surf. From historic views to the beautiful vegetation, Hawaii has become a great place to camp. To avoid the high cost of lodging, camping is your best bet. You get to experience some of the most beautiful serenity in the world without spending much. Amazing, right?
Before we delve into the best campsites in Hawaii, It's important to note that most parks in Hawaii only offer tent camping. You will need tent camping equipment, including your portable power station, as generators aren't allowed, and most sites lack electric hookups.
Malaekahana Beach Campground, Kahuku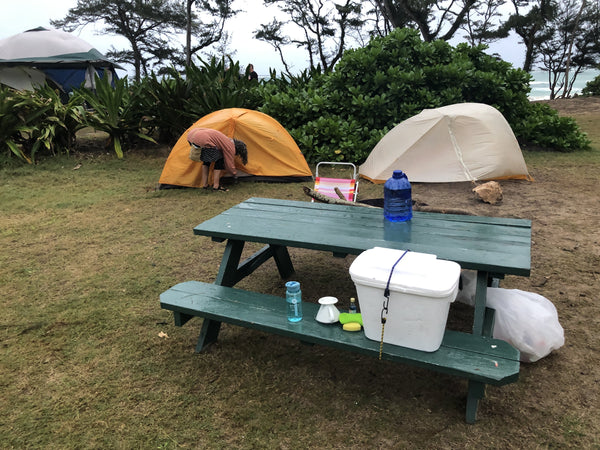 Malaekahana beach campground is located on Oahu's northeastern shore. Whatever your expectation is, campgrounds in Malaekahana beach have something for everyone.
Address: 56-335 Kamehameha highways, Kahuku, HI 96731
The Island has quite a number of inland campgrounds, but an even better option is tent camping. Malaekahana Beach campground is the best place for tent camping in Hawaii. This campground is a secluded place from the surrounding trees to the pristine white sand beach, perfect for reconnecting with nature.
There are 37 campsites available for tent camping from Friday to Tuesday. Suppose your traveling does not allow you to come along with your tent. In that case, the Malaekahana beach campground offers several basic cabins, from small ones for about four people to larger ones with private bathrooms and showers.
The campground has showers, kayaks, restrooms, water fountains, and bike rentals. A small camp store on-site sells camping essentials you don't have/ may have forgotten. You will find a food truck hanging out during the weekends. Each campsite has a fire pit and picnic facility a stone's throw from the beach. You can enjoy a cold picnic at the beach with friends and families.
Malaekahana beach campground is open seven days a week but closed on Thanksgiving Day and Christmas day. Camping at Malaekahana beach campground requires no state permit, but it costs between 12 to 18 dollars per night. To make reservations, visit https://www.malaekahana.net or call 808-674-7715
Kipahulu Campground, Maui
Kipahulu campground is located 2km south of the Kipahulu visitor's center. While visiting this campground, be prepared for harsh sun and mosquitoes. Weather changes often too, so prepare for rain as well.
Address: Hana, HI 96713
Kipahulu campground has 20 campsites, including 15 drive-in sites, five walk-in sites, and a group drive-in site. Drive-in sites have a charcoal grill, but walk-in sites only allow the use of propane stoves. Camping trailers require a campsite reservation, which allows usage of campsite picnic tables and grills. No on-site wood collection is allowed, so campers must come with their charcoal.
Pets are only allowed on a leash not longer than 6 feet within the campground or the roads. The Kipahulu campground has no water available but a water station and toilet vault at the Kipahulu visitor's center. The visitor's center is open every day and has historical displays and a small gift store.
Also, there are no showers or electrical hookups; therefore, prepare to travel with your Acevolt portable power station. You can purchase water and basic food supplies at any of the two general stores available in the nearby town of Hana.
The major attraction of this park is hiking. The hike takes about 2 hours to complete, so don't forget to go along with plenty of water while enjoying the serenity.
Camping at the Kipahulu campsites costs 8 dollars per night, with a 3-night maximum stay over 30 days. The campsites only allow five people in a tent, and entrance into the park requires an entrance fee.
To make reservations, visit Recreation.gov or contact the park at 808-572-4400.
Bellows Field Beach Park, Oahu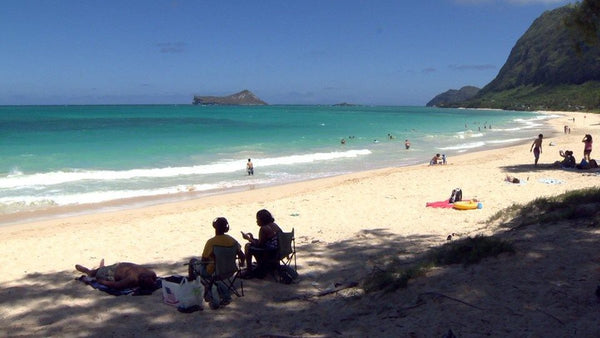 Bellows field beach is a 46-acre of Bellows air force station, turned over to the state for use on weekends and national holidays. It is located between Inoa'ole and Waimanalo streams, just a short drive from Honolulu.
Address: 220 Tinker roads. Waimanalo, HI 96795
The Beach of Bellows Park has a shallow sandbar providing good waves for body boarding and bodysurfing. Bellows Beach is a home for Portuguese wan o'war jellyfishes, small floating snails, and the common sand turtles. Being one of the best campgrounds in Hawaii, the park quickly fills up.
The campground is quite spacious, with many camping spots, and a pitching tent right on the sand is allowed in some of the campsites. A maximum of 2 tents and ten people is allowed per site, and camping permits are required—the city and county of Honolulu issue camping permits.
The family campsite at Bellows campground costs 27 dollars per night, and group campsites cost 133 dollars per night. The group campsites are limited, and the maximum number of people allowed is 75.
Note that generators aren't allowed at the campsites, so remember your acevolt portable power station while planning and packing for your trip.
The campground is open Friday to Monday, and the camp is closed between 8 pm and 6 am. Campsite reservation isn't available now; you can check back at camping.honolulu.gov on or after August 19, 2022.
Koke's State Park, Kauai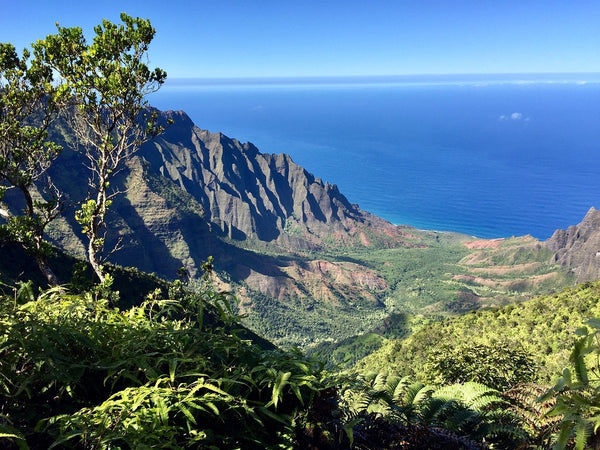 Koke's state park is located north of Canyon state park and has 45 miles of scenic trails.
Address: Hanapepe, HI 96716
It is indeed a great place for hiking. While hiking, you will see beautiful views of vegetation, birds, and the ocean. There are about seven major hiking trails in Koke'e state park:
Kawaikoi stream trail
Poomau canyon lookout trail
Nu'alolo trail
Alakai swamp trail
Nu'alolo cliffs trail
Awa'awapuhi trail
Pihea trail
If you will be traveling, it's especially recommended to travel around October, there is a festival in honor of Queen Emma of Hawaii, and you wouldn't want to miss the fun. Activities you can enjoy at the park include hiking, wildlife viewing, camping, and hunting. For those planning to stay the night, tent camping on-site is allowed.
Besides hiking, Koke'e state park is also well known for overnight backpacking. The campground is small, therefore only allows tent camping. There are outdoor showers and restrooms, and a restaurant is also available. The park opens Monday to Sunday, from dawn to dusk.
A permit is required to camp at Koke'e state park, and camping permits are only available 90 days in advance. Residents pay 20 dollars per night per campsite, while non-residents pay 30 dollars per night per campsite. To make reservations, contact the park at 808-274-3444 or visit camping.ehawahii.gov.
Laupahoehoe Point Beach Park, Big Island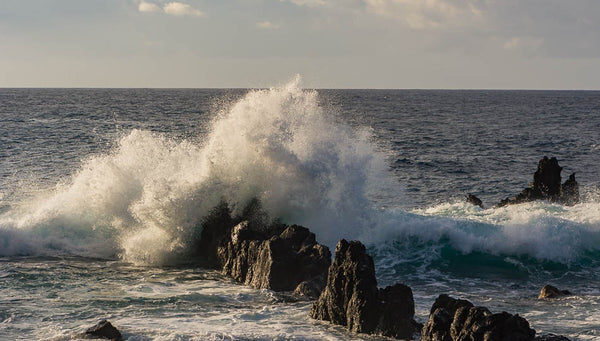 Laupahoehoe Beach Park is located along the Hamakua coastline north of Hilo. It is a great place to relax and camp, regardless of when you visit.
Address: HI-19, Laupahoehoe, HI 96764
With the admirable beach view, and the expensive grassy area perfect for kid's playground and picnicking, Laupahoehoe Point Park is one of the best camping opportunities big Island has to offer!
The park is popular with the locals but never crowded. It is the perfect spot for you if you want your privacy. Most campsites offer ocean views, and only tent camping is allowed. The ocean is quite unsafe for swimming due to the high currents, especially during winter. The bountiful water off Laupahoehoe is advantageous to those that enjoy fishing.
You should also consider making a stop at the Laupahoehoe train museum; there are collections of photographs documenting the history of the sugar era and that of the Hawaii consolidated railway. The botanical world gardens and zip-lining along the Hamakua coast are great stops.
Amenities available at the park include picnic tables, a boat ramp, drinking water, restrooms, outdoor showers, and pavilions. A camping permit is required for campers. Permits are 5 dollars per person for residents and 20 dollars per person for non-residents.
The park is open all year round. To make reservations, call the park at 808-961-8311 or visit http://hawaiicounty.ehawaii.gov.
Pala'au State Park, Moloka'i
Address: Kualapuu, Hawaii 96729
Palau state park is a 233-acre site, perfect for a few days of camping. It is popular for its amazing hiking trails and the views of historic Kalaupapa, a place where people with leprosy were forced to live.
This campground is small and allows tent camping only. There are restrooms available, but no drinking water on site. The park has picnic pavilions and tables, campsites, walking paths, and restrooms.
The park is open 7 am-7 pm. There is no entrance fee, but camping is by permit only. The permit costs 20 dollars per night for residents and 30 dollars per night for non-residents. To make reservations, call the park at 808-984-8109 or visit camping.ehawaii.gov/camping.
In Summary,
Hawaii has many and more, whether it is an adventure, family fun, or time alone. Pack your bags and get ready to experience your dream vacation in Hawaii!
---
Related Product
Sold Out
Campower700 LiFePO4 Portable Power Station