Camping in Illinois: 5 Top Campgrounds Worth Camping
---
This post is for you if you are in search of a camping spot in Illinois. Camping in Illinois would leave you with memories that you would not forget in a hurry. A major standout feature of these parks and campgrounds is the scenery. They are beautifully surrounded by trees, rocks, and lakes, enhancing their quiet and relaxing atmosphere.
We have curated this list of top campgrounds in Illinois to help you find the most suitable choice for you. Below are our top five: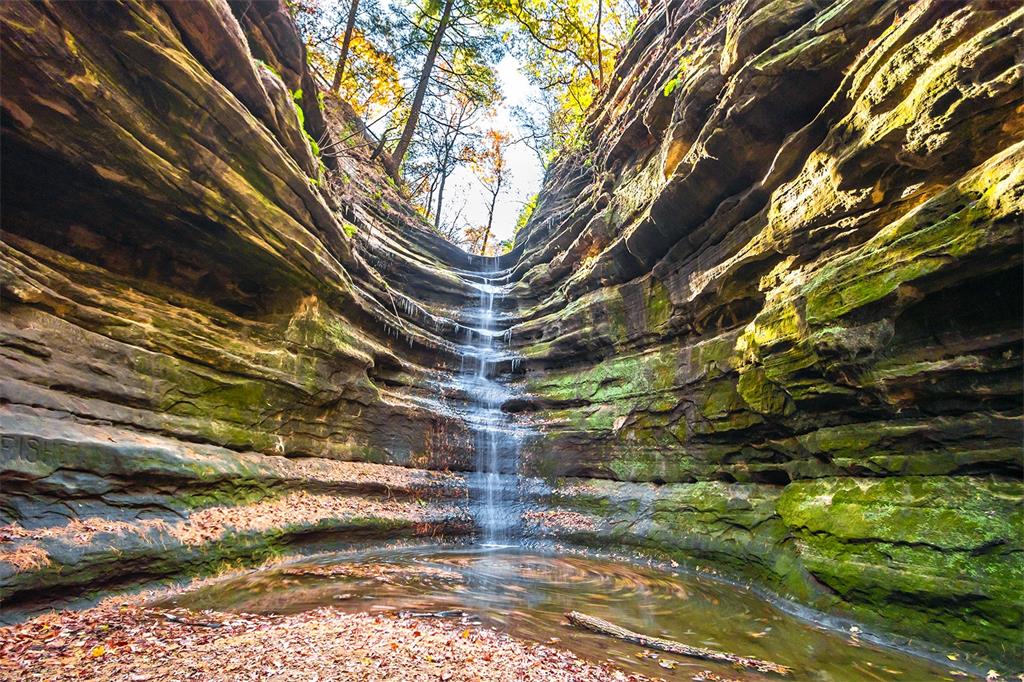 Starved Rock State Park
Starved Rock State Park is among the premier places to camp in Illinois. Camping there gives you access to a gorgeous stretch of the Illinois River. The park features 18 canyons and 13 miles of trails that allow visitors to immerse themselves in sync with nature. The Starved Rock area has served human beings for thousands of years, and multiple Native American cultures have flourished there in the course of history.
Designated a state park in 1911, the Starved Rock Park allows visitors to engage in various recreational activities. These include boating, fishing, hiking, hunting, and kayaking. For the whole camping experience, regular campsites cost $25 per night or $35 during holidays. Each camp is suitable for a family or a group of four adults. In addition, there are special campsites for disabled people and youth group organizations.
You must make camping reservations at least four days before your visit. However, spaces are competitive, and you should probably make reservations weeks ahead (reservations are allowed up to 6 months in advance). Take note that some parts of the camping area (especially the youth group section) are closed throughout the winter, but the rest of the site is open all year round. To have a wonderful camping experience at starved Rock State Park, you can go along with the acevolt campower 700 solar generator.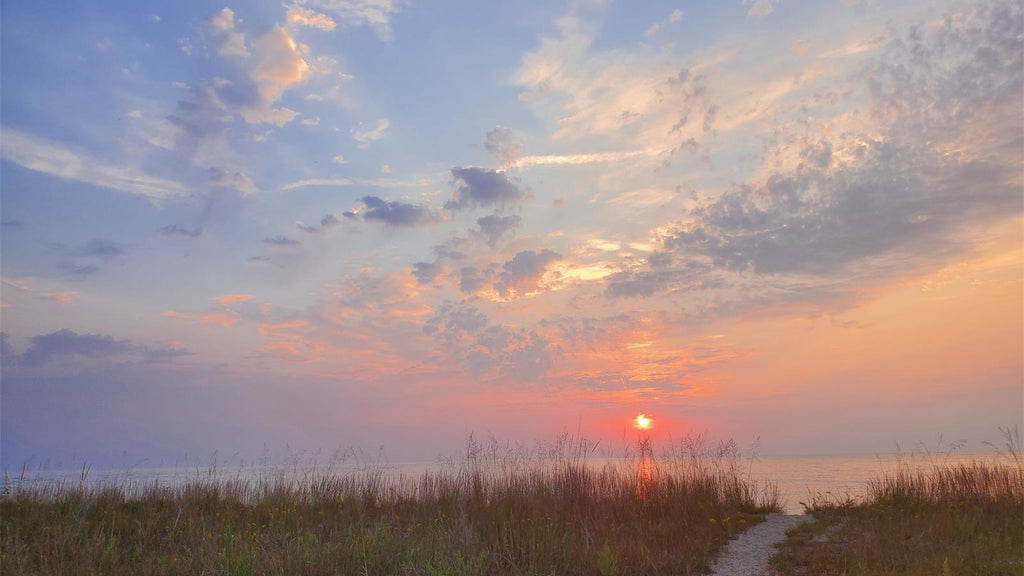 Adeline Jay Geo-Karis Illinois Beach State Park
With a view overlooking the majestic waters of Lake Michigan, the Illinois Beach State Park is simply the place to be when seeking a relaxing site for camping. While the dunes by the lake are a beautiful sight to behold, the park itself offers ample space for plenty of enjoyable activities, including biking, geocaching, cross country skiing, and hiking. Of course, visitors also have access to the lake if they want to swim, boat, fish, or even scuba dive.
Only the brave dare visit the beach in the winter; the campground is closed during that period anyway. So, schedule your visits between its open times from April 1 to December 30.
With over two hundred Class A Premium campsites available, Illinois Beach welcomes everyone. It is an excellent campground for large group experiences (25 people or even more).
The nightly rate for campsites is between $20 and $30, but you must make reservations in advance, up to 180 days. The camp authorities warn that parts of the park may sometimes be closed to visitors due to acts of nature (erosion). Therefore, it's always best to call the park office ahead as you plan your trip.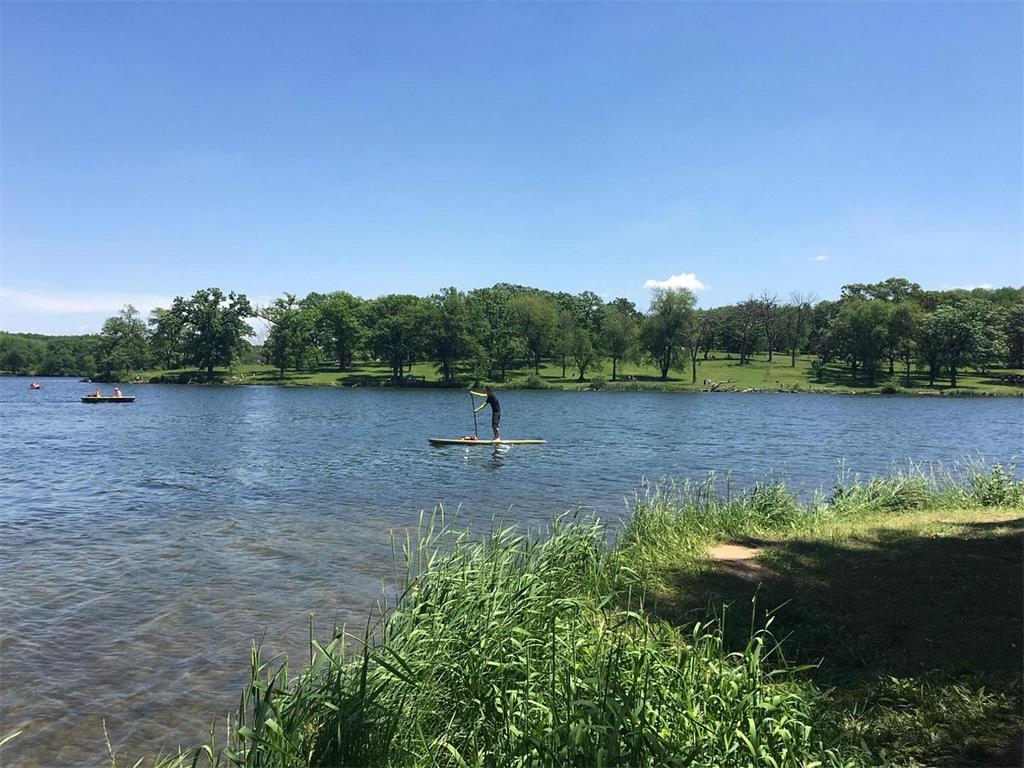 Rock Cut State Park
If you absolutely love nature, then the Rock Cut State Park is a place you can't afford to miss. There are two lakes in the area (Pierce Lake and Olson Lake) that allow people to engage in swimming, boating, fishing, and even ice skating. Rock Cut is also renowned for its wildlife, including wildflowers that radiate under the sunny ambiance of spring and summer.
If you are feeling rather upbeat, you may go hiking, mountain biking, or cross country skiing. Even then, you would not have exhausted the entire range of pleasurable activities available at the Rock Cut State Park.

There are hundreds of campsites available, and you can choose from Class A or Class B/S Premium sites, which cost between $25 and $35 per night. However, the campsites' amenities are limited during summer (only electricity is available). So, it's best to visit between May and October. If you are going with your pals, picnic areas with rustic features are available with access for up to 50 people.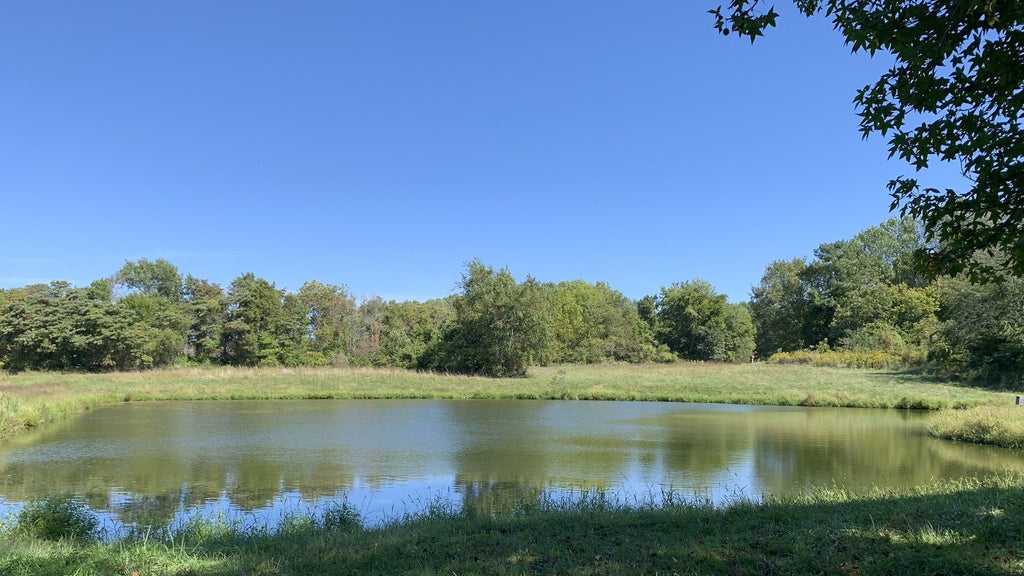 Giant City State Park
The Giant City State Park is very famous for its hiking trails. However, the place is home to a whole lot of other activities. Visitors love to climb the park's sandstone walls. They also love to engage in archery, horseback riding, hunting, and fishing. Perhaps what makes the Giant City
Park most attractive is its woodlands. Surrounded by towering trees and lush wildflowers, you'll feel like you are at an actual retreat. This is campground is suitable for tarp camping.
Spaces for camping at the Giant City State Park are rather competitive since less than a hundred campsites are available. However, they are all fitted with basic amenities such as electricity, water, and sanitary facilities. So, if you'd like to visit, it's best to make a reservation; as reported by past visitors, the nightly rate is $20. However, you may be in luck during off-peak seasons, and you can self-register on arrival.

The Giant City State Park is for those who take great pleasure in nature. Visitors who want a more rustic camping experience may reserve any of the 14 walking sites in the class C camping area. You may book any of the five available picnic shelters for larger gatherings with family and friends.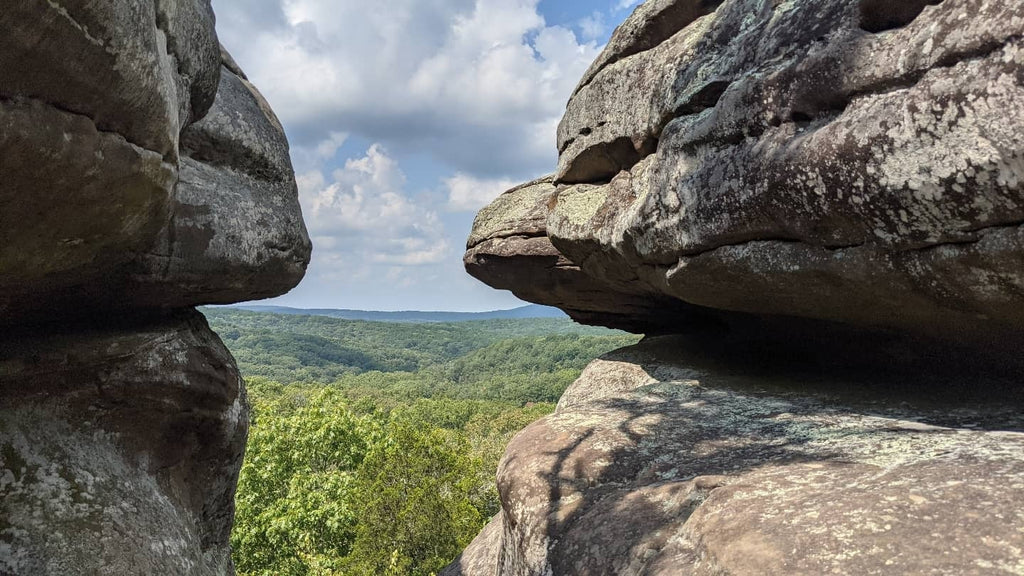 Pharaoh Campground (Garden of the Gods Recreation Area)
From the heart of the Shawnee National Forest, the scenic beauty of the magnificent rock formations at the Garden of the Gods is its most delightful feature. However, the area is not only great in pictures or geology textbooks; it is a fantastic place to hang out, retreat, camp, and create adventurous memories solo or with friends and family. The most popular activity at the Garden of the Gods is hiking; going the height gives any visitor an enthralling view of the vast space of green forest land. You can also go horse riding or hunting.

The park is always open, and so are the campsites at the nearby Pharaoh Campground. The only challenge is that available spaces are severely limited (only 12 campsites), and reservations are not allowed (first come, first served). The busiest seasons are April and October, as well as holiday weekends.
Each campsite only costs $10 nightly, so that's something to consider if you're hoping to camp and have fun on a budget. Courtesy of the federal government, you can even camp free of charge on select holidays, such as Martin Luther King Day, President's Day, Veterans Day, etc.
Conclusion
With the promise of panoramic views, glistening waterways, and wild adventures, camping is an appealing activity to undertake during one's time in Illinois. It is home to several beautiful state parks, forests, and recreation areas. Whether you like to hike, bike, fish, or swim, Illinois has several popular campground locations that meet the needs of every outdoor enthusiast. Each one offers something unique, whether it's affordability, awesomeness, or even just convenience. Start with these suggestions and see how much you'll enjoy the outdoor lifestyle in Illinois.
---
Related Product