Tent Buying Guide: How to Choose Your First Camping Tent
---
Camping is a lot of fun. And if you choose to sleep outdoors, one thing remains sure - you'll need an excellent tent to sleep in. There are many types of camping tents, so choosing a camping tent might be difficult if you're a beginner camper.
This article puts you through how to pick a tent that serves the activities you want, fits your price range, and so on. 
Keep reading to see the guidelines for knowing the best camping tent to pick for your camping trip.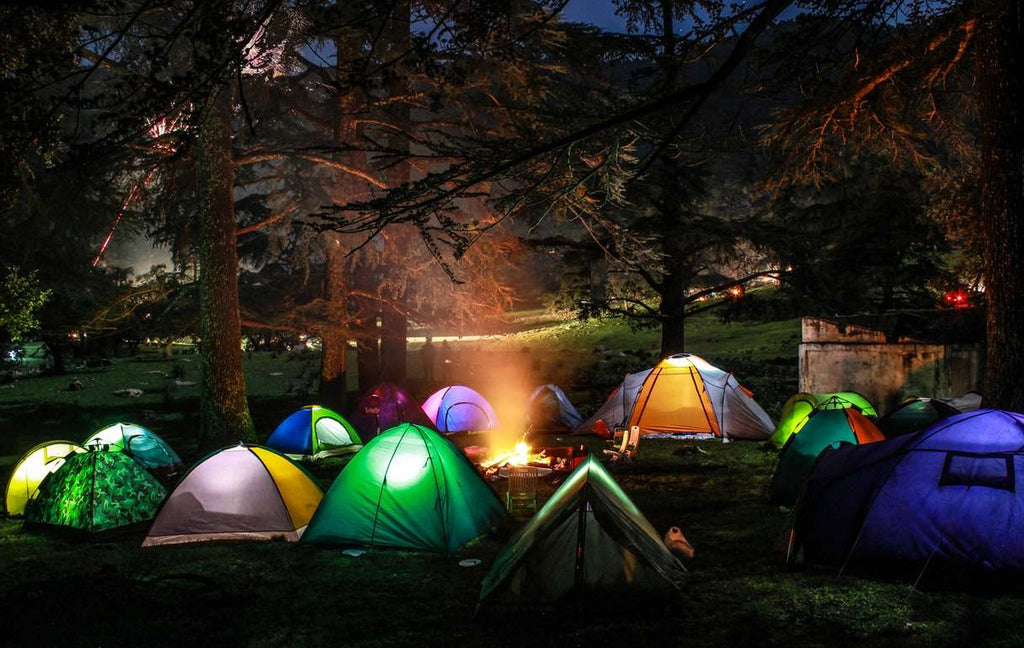 How Many People Will be Inside the Tent?
When choosing a camping tent, consider the size of your group and the likelihood of having more friends join the trip. Also, view the number of goods you have and whether any pets are present. Depending on your answer, you may need extra space. 
Keep in mind that there is no industry standard for tent measurements per person. Our essential camping tent dimensions guide is this: Assume that it will be a tight fit. If you need additional space, consider increasing the capacity of your tent by one person, especially if you or your tent companion(s) are on the big side, toss and turn at night, experience claustrophobia or bring a small child along - or a pet.
If you plan on driving to a campsite, invest in a family or car tent. While they are often larger and heavier, the best car camping tents also have lofty walls and, in some cases, many chambers, providing plenty of space and comfort. It's also a fantastic alternative if you're camping with a group of folks.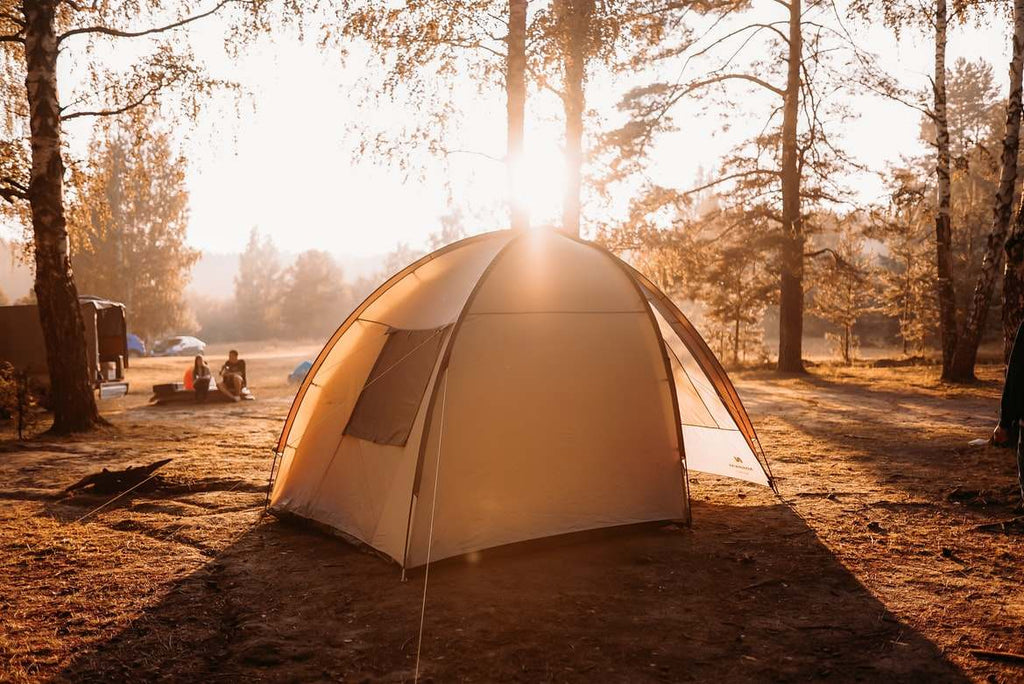 Tent Dimensions and Size 
Ascertain that each person has a minimum of 30 square feet (2.8 square meters) of living space. When you consider how many people will be camping with you, how long you will be camping, and what you will do inside the tent. The best two-person sleeping tent is the one that provides each person a minimum of 30 square feet of space in the tent. 
Purchase a tent that can hold one additional person. If you prefer to hike alone, it's tempting to buy the smallest tent you can find. However, if it's cold outdoors, you'll want to keep all of your possessions inside the tent so that the extra space will be useful. 
Under What Situations Will You Be Camping?
Different situations require different tents, so you should purchase a tent appropriate for the weather.
During the summer, a good tent for camping will be made of light materials, have plenty of ventilation, and cannot withstand extreme weather. When it gets rainy, a three-season tent will be more likely to withstand heavy rain and winds while protecting from the elements. It's a great tent to buy. 
However, if you intend to camp in the snow, you'll need a winter tent rather than a three-season tent. You can also consider coming along with a solar battery panel or battery generator for camping like the Acevolt campower to charge your gadgets in case of a power outage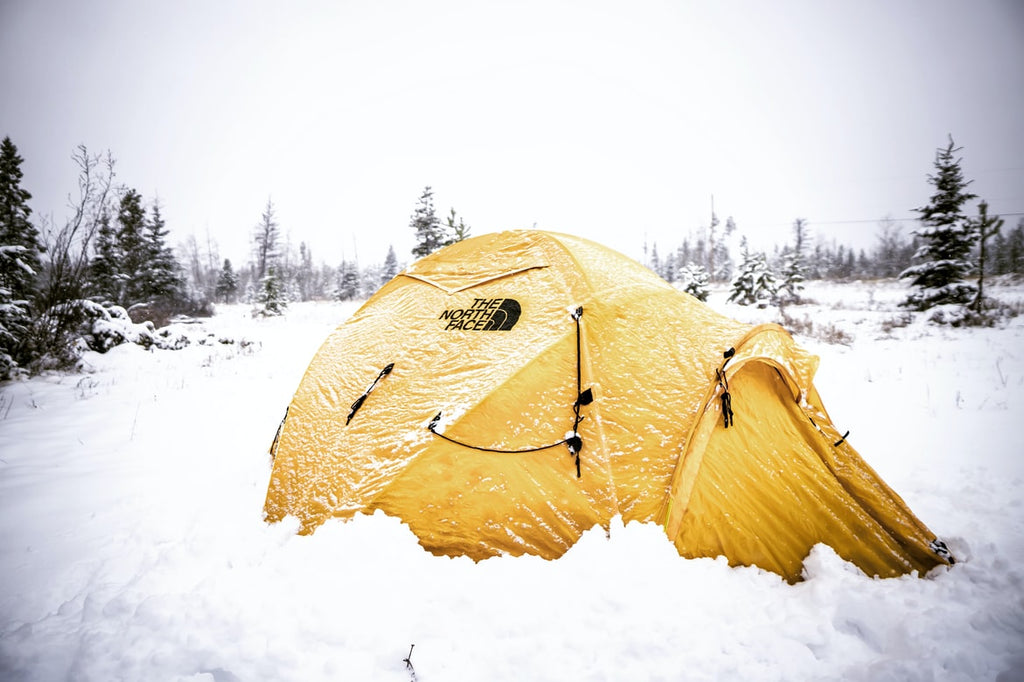 Difference Between 4-season and 3-season tents
No doubt, in your search for tents, you've probably seen the terminologies 3-season and 4-season tent flying around. So what is the best tent for camping?
The answer: both of them, depending on the climate.
Camping vacations are most popular throughout the spring, summer, and fall seasons. But as different seasons have their quirks, it is inadvisable to use the same tent for each season. While you need a ventilated camping tent to let in the breeze in the summer, it's the last tent you'd consider buying when it's winter.
Here's a bit more information:
3-Season Tents
3-season tents are lightweight shelters. They are designed for the relatively temperate conditions of spring, summer, and fall and are the most popular choice of tents. They usually include a lot of mesh panels to help with the airflow. Mesh panels keep out insects (but not powdery sand). 3-season tents can endure downpours when properly erected with a taut rainfly, but they are not the most excellent choice for prolonged exposure to hard storms, violent winds, or heavy snow. 
A rainfly is a waterproof cover that goes over the ceiling of your tent. It's ideal for when there's a danger of rain or dew, or to keep warm. The best camping tents for wind and rain come with full-coverage rain flies, which keep the elements at bay. Here we have prepared 15 Helpful Tips For Camping In The Rain for you. 
Extended-Season (3+ Season) Tents 
Extended-season tents are designed for extended 3-season use, making them ideal for journeys in the early spring and late fall when moderate snow is likely. Their objective was to balance ventilation, strength, and warmth retention. 
They usually have one or two extra poles and fewer mesh panels than pure three-season variants. Thus they are more durable and toasty than their three-season counterparts. Extended-season tents are a fantastic alternative for folks who regularly travel to exposed, high-elevation locations. While incredibly durable, they are not as well-equipped for tough winter conditions as 4-season tents.
4-Season Tents
Mountaineering tents are designed to withstand strong winds and heavy snow loads and are ideal in any season. Their chief function, though, is to stand firm in the face of seriously inhospitable weather, principally in winter or above treeline. 
In comparison to 3-season tents, they have more poles and sturdier fabrics. Their rounded dome designs eliminate the possibility of snow accumulation on flat roofs. They have a limited number of mesh panels and rain flies that are close to the ground. This obstructs ventilation, making them feel hot and stuffy even in mild weather. But it provides a safe haven when the winds pick up.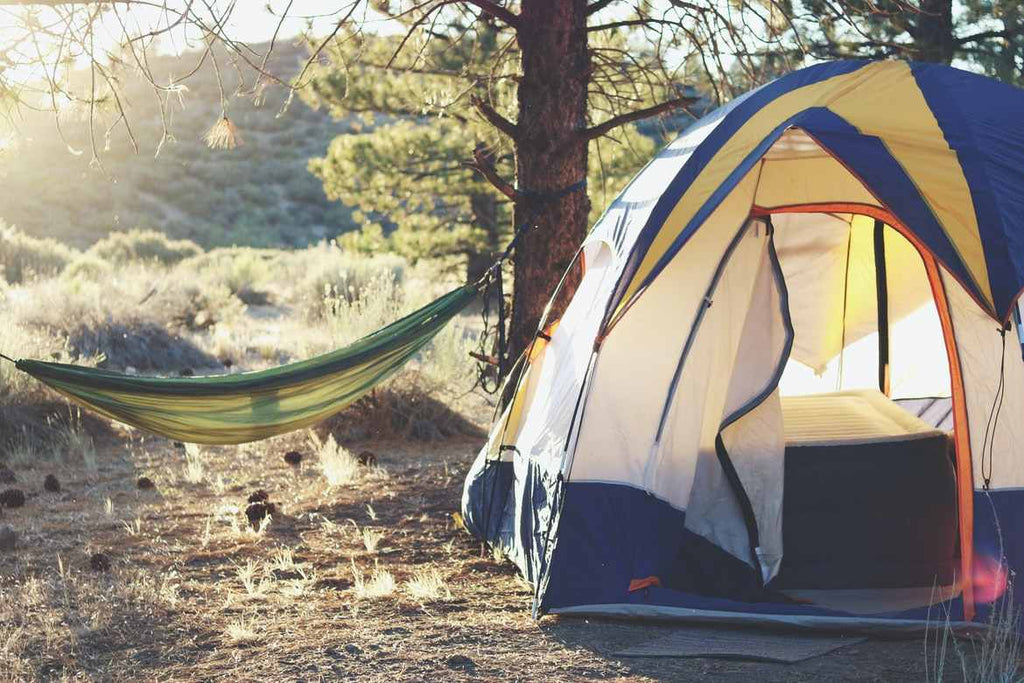 Tenting Material
The construction of the tent should be carefully examined because it may influence your decision. 
Canvas (cotton) tents are waterproof. However, they become rather heavy when they absorb water. They are, nevertheless, long-lasting and do not degrade as quickly as, say, nylon. But they aren't the best camping tents for wind and rain.
Although nylon and polyester are waterproof, they will disintegrate with time if exposed to sunlight. Double-check that all seams are sealed to ensure that these tents are waterproof. 
Although many tents claim to be waterproof, we've found that the less costly ones aren't as watertight as you might think. What makes a good tent is rip-stop, waterproof fabric.
Use a lightweight, long-lasting fabric for your tent. It is necessary to use a completely waterproof, windproof, and fire-resistant tent. It must, however, be portable. These features are usually in synthetic materials like nylon. 
Check the zips on the tent as well. This is a vital part of the tent that is sometimes overlooked, but if the tent zip breaks, you may find yourself with unwanted items in your tent. 
Please make sure the zip is of good quality, that it moves freely, does not catch on the cloth, and does not rust. 
Waterproof the fly using nylon and polyurethane or polyurethane and silicone. Your fly should cover your entire tent, including windows and entrances, to provide the most weather protection. 
If you can see everything in one spot, a lot of the above is terrific. If you can't, familiarize yourself with the contents and reviews of the product.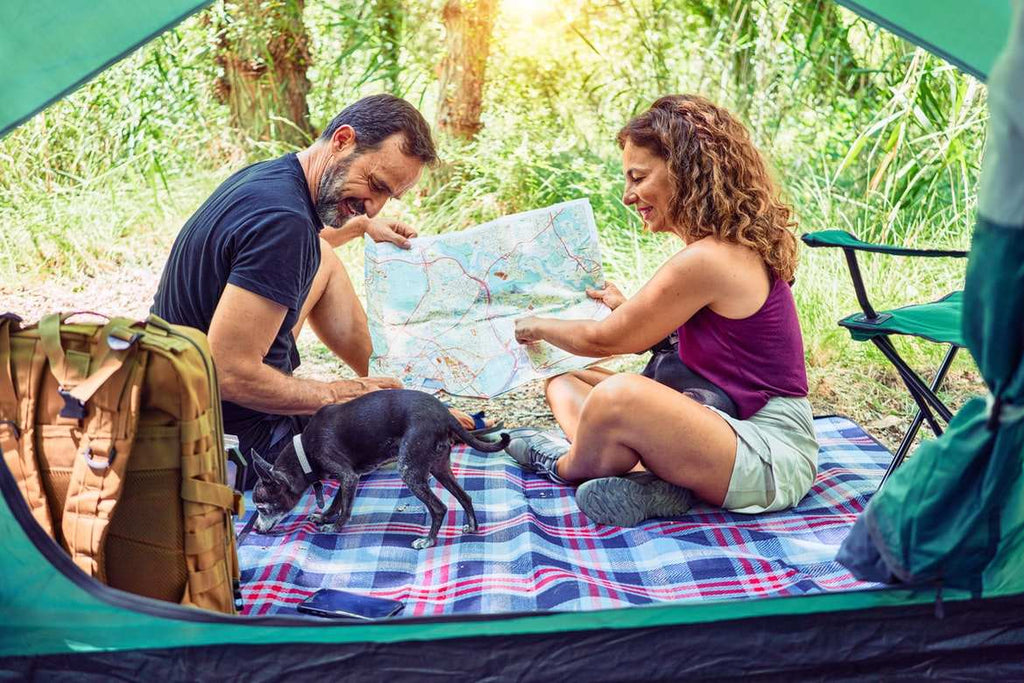 Price 
This is an important decision for everyone. How much does a tent cost? Although we all have different budgets, you want to pick a high-quality tent which is often pricy.
If you buy an inexpensive tent, it will cost you more in the long term if it breaks. Of course, not everyone has the financial means to invest in a high-priced tent. 
The cheapest tents are sometimes that way for a reason. Ask yourself, "Why is this tent so cheap when compared to others with similar features?" before you buy. It could just be an issue of materials and production methods. 
Prices for camping equipment, like everything else, vary greatly from one store to the next, so it's best to compare pricing after you've decided on a tent. 
Keep an eye out for special offers, as some manufacturers give discounts of up to 50% on tent sales at certain times of the year. 
Tent Peak Height
If you want to be able to stand up while changing clothes or enjoy the airiness of a high ceiling, look for a tent with a tall peak height. You can find the peak height listed in the spec charts. 
Cabin-style tents have near-vertical walls to maximize overall peak height and usable space (and some models come with room dividers and an awning, or a vestibule door that can be staked out as such). 
On a windy night, the greater strength and wind-shedding capabilities of high-quality tents that are done-styled will come in handy. They are massive in the middle, but their walls slant slightly, lowering the amount of habitable space.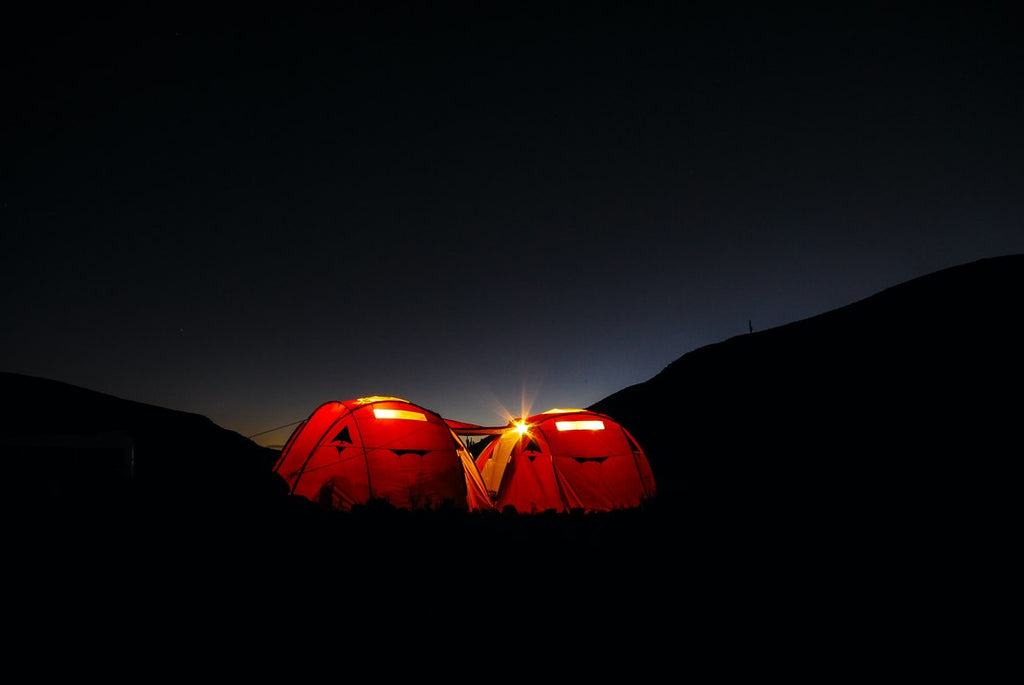 Floor Length 
If you're tall (above 6 feet) or prefer additional space, look for a tent with a floor-length of 90 inches (rather than the more frequent 84–88 inches). 
Tent Entrances 
When choosing a camping tent, think about how many entrances you'll need, as well as their design and orientation. If you're camping with your family, multiple doors help you avoid climbing over each other for midnight bathroom breaks. Cabin-style tents tend to excel in this situation. Just ensure to note how easy the doors are to open and close. 
Tent Poles
Tent poles are rods used to support tents. They impact how easy or difficult it is to set up a tent. Almost all family tents nowadays are self-contained. They don't need stakes to get started, so that's a plus. The most significant advantage is that you may set up the tent and move it to a different location before staking it. 
With fewer poles, faster setups are possible. It's also easy to attach poles to clips rather than winding them through long pole sleeves. Many tents utilize both clips and short pole sleeves to balance strength, ventilation, and setup convenience. 
You're All Set
Now that you know what makes a good tent, we hope you should have no trouble purchasing a tent. Remember to read reviews and learn as much as you can about your tent before buying it.
---
Related Product