Complete Guide To Camp In Death Valley: Where And When
---
Located in the California-Nevada border and known for its extreme weather conditions, Death Valley National Park is the biggest park south of Alaska. This legendary landscape is well known for its miles of enormous dunes, canyons, wildlife and many other attractions that draw visitors to the park all year round. 
Unlike several other camping locations, the Death Valley receives visitors in summer and winter without scrutinized visiting periods. It's one of the hottest places with desert-like heat in the summer. On the other hand, winter offers a more relaxed experience with more manageable temperatures. It provides a more family-friendly experience, although spring is the best time for visitors to enjoy the park.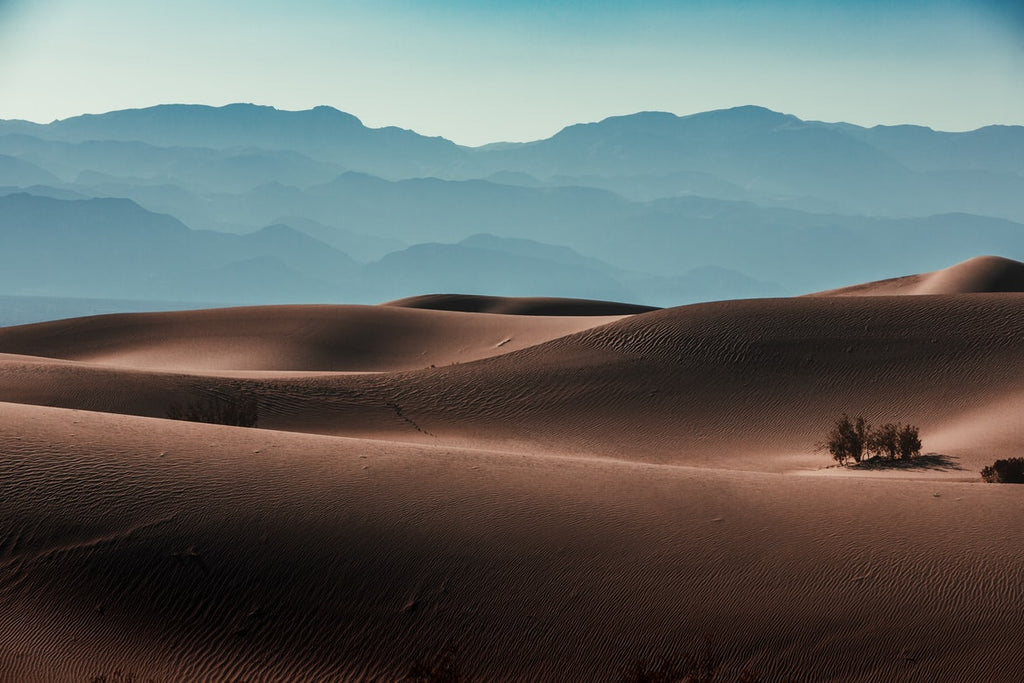 Plan your trip to Death Valley 
Planning a trip to Death Valley depends on what time of the year you're making the journey. While certain camping tools are essential for summer and winter, there are others you'll need no matter the season you are visiting.
Summer
Summer here can reach temperatures of 120°F around midday, making Death Valley one of the hottest places on the planet. Visitors to the park during summer can use some tools to help combat the heat, such as:
Hand fan

Sunscreen

Big Water bottles and ice packs

Portable power station

Summer-friendly clothes

Picnic tents 
Winter 
Winter at Death Valley National Park is more conducive to visitors who would not want to deal with the scorching heat. However, winter temperatures can occasionally get extreme, reaching a freezing point at night and about 3-4°F often. For death valley winter camping, visitors can guard against cold using:
Cold weather sleeping bag

Socks, gloves, and beanies

Winter jackets 

Ski pants, goggles, and shoes

Firewood or stove 
Some essential tools for Death Valley camping, no matter the season. They include:
Flashlight

Portable solar generator

Towels

Headlamp

Tent 

Backpack

Hiking shoes

Binoculars

First aid kit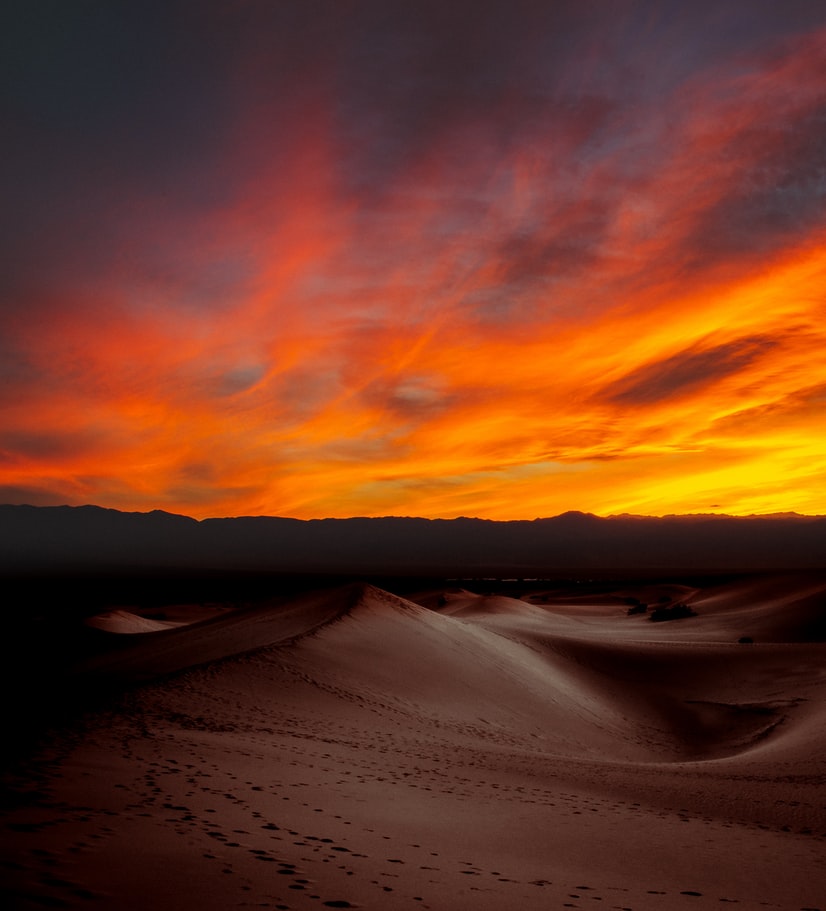 Things to know about Death Valley 
Death Valley is the Lowest Point in all North America
Death Valley's Badwater Basin sits 282 feet below sea level and is the lowest point in the whole of North America. 
Death Valley is extremely hot
The highest recorded temperature in history was at Furnace Creek in Death Valley at a scorching 134°F in 1913. Midday temperatures during summer can reach an average of 127 °F at the park.
Death Valley is also the driest place anywhere in North America
In 1929, it did not rain in the Death valley – not even once for the whole calendar year. This happens to be a rare occurrence anywhere on the continent. On average, it rains only 3-4 times annually at Death Valley national park, making it the driest place anywhere in North America. 
Fish survive in Death Valley
You may think that a place like Death Valley with rare rainfall and scorching temperatures might be a difficult place for fish to survive. It is! But, some fish species have adapted to this harsh environment and now thrive in the valley. The park is home to six fish species, including the endangered Devil's Hole Pupfish.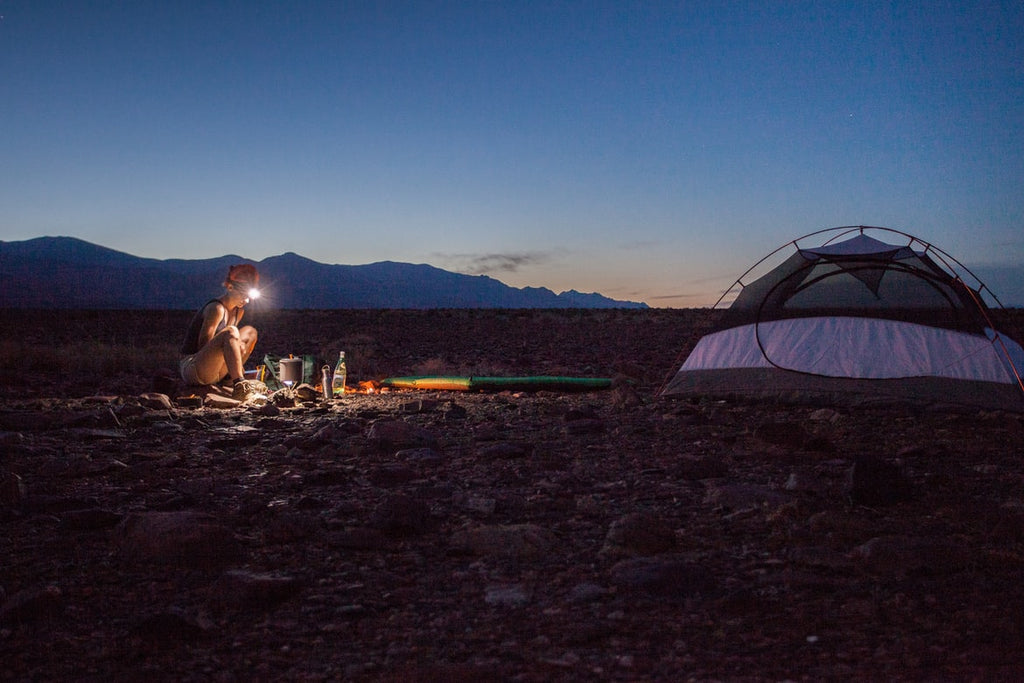 What to do in Death Valley 
In Death Valley, there's a long list of places to see and activities to do. It's nearly impossible to complete the park tour in one visit. Sightseeing is one of the park's primary attractions. However, some things to do in Death valley include birdwatching, hiking, photography, camping, wildlife viewing, rock climbing, and more. 
Some of the best places to see include:
Badwater Basin is one of the park's main attractions. It lies at the south end of the park, and it's the lowest point of land in the western hemisphere. The surrounding here is covered with mountains and wildlife. Depending on the time of the year, the Badwater Basin may contain pools of water which is a rare sight at the park
Dante's view is one of the most scenic parts of Death Valley. The view from the top allows visitors to see the valley floor for miles. It's a perfect spot for photography.
Another incredible stretch of land in this park, Devil's Golf Course. It's one of the unique places on Earth. Devil's Golf Course comprises a flat expanse of land made up of jagged boulders. It's one of the most accessible places to visit in the park as it's located just near the parking lot.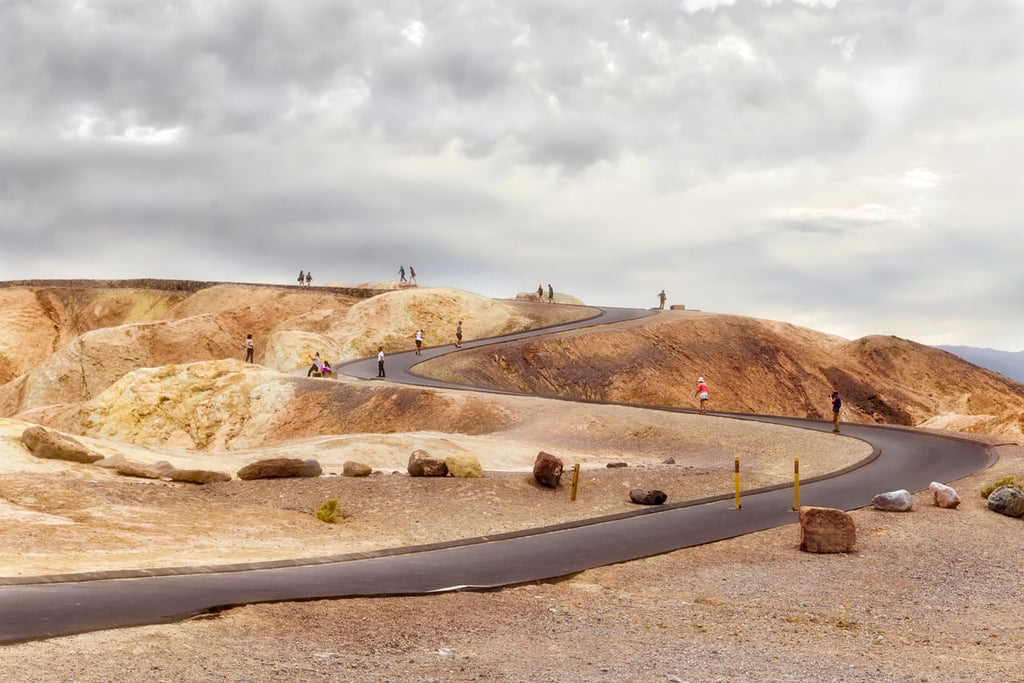 Best time to camp in Death Valley 
Due to the extreme nature of the weather at Death Valley, when to visit death valley is a popular question. The answer may vary between visitors depending on their resistance to harsh weather, the reason for visiting, and other factors. However, regardless of your visiting time, ensure you have all the suitable kits to survive here. The Acevolt Campower 700, is the best brand of portable power stations for camping. 
Spring
Generally, the best and most comfortable time to visit the park is spring, which provides relaxing, warm days with clear skies and the possibility of spring wildflowers, a big park attraction.
Autumn 
The Autumn season is next in line as the temperature around late October is usually very comfortable. It's also typically uncrowded around this time of the year, and it provides the best sightseeing and wildlife viewing experiences. 
Winter
Next comes winter, with a chill all day and freezing nights. Winter is a lovely time in Death Valley. For winter camping in California, Death Valley is a great spot. However, it's important to consider getting a portable power station to ensure your essential gadgets are kept on. If you're resistant to the cold, it's a beautiful time to visit Death Valley in December.
Summer
Summer offers the park's harshest conditions, with temperatures usually over 120°F. The heat during the summer months proves unbearable for tons of visitors, and while the park still welcomes many tourists, it's an ill-advised time to visit the park.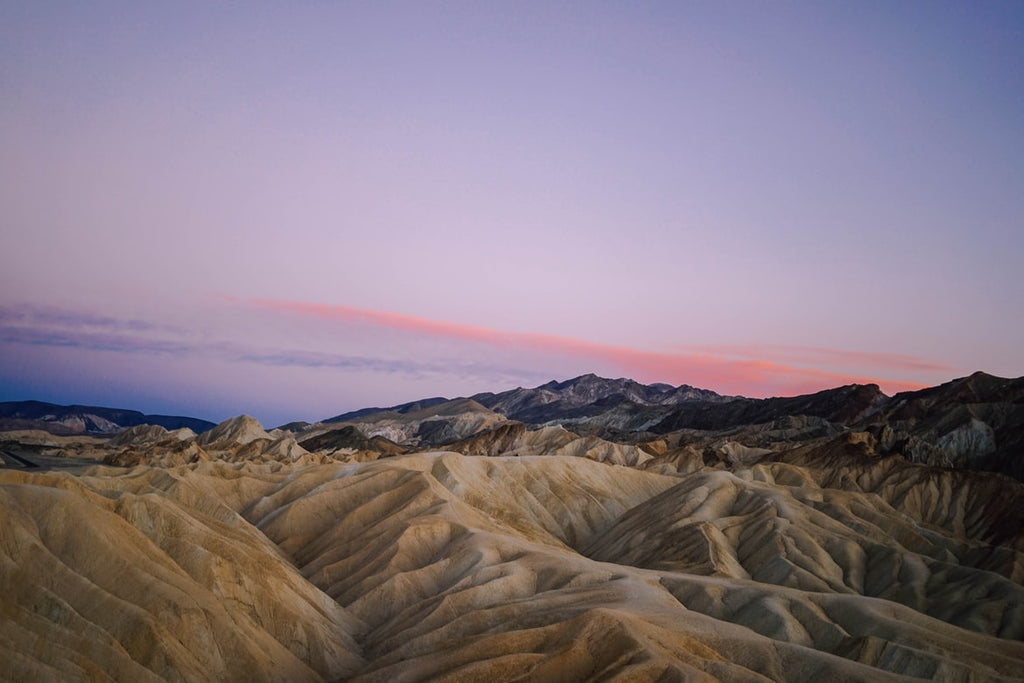 Find the best campground in Death Valley
Visitors to Death Valley have options of places to visit and things to do in death valley national park. Death Valley has twelve campgrounds available to visitors, all scattered across the park. One of the most popular camping spots here is the Furnace Creek campground. It's open year-round with 150 camping sites available to visitors.
Texas Spring Campground is the next best thing at Death Valley and is located a few minutes away from Furnace Creek. It has 115 campsites and is a very shady campground, making it an ideal place to escape the heat of Death Valley. 
FAQ 
Is Death Valley open? 
Death Valley is open to visitors all year round, and some campgrounds operate all year as well.
Is Death Valley worth visiting?
If you love sightseeing and have a thing for the mysterious, Death Valley is a great place to visit.
How cold does it get in Death Valley?
Death Valley is best known for its scorching heat in the summer. However, it can also get freezing in the winter months. Temperatures can often drop to 3-5°F during winter at the park. 
Conclusion
Camping in Death Valley is a fantastic experience. With multiple activities to perform in and several places to visit, it could just be a trip of a lifetime. While making a trip to this part of town, ensure you make a proper plan and go along with all your essential items. Portable power stations such as the Acevolt Campower 700 can make all the difference regardless of the season.
---
Related Product