Best Glamping Spots In New York
---
Glamping is one great way to enjoy life's pleasures. It's more than just sleeping outdoors. Sometimes you want to enjoy the peaceful feeling of a serene environment without the constant sounds of car honks and other hassles of the city. Gladly, the state of New York is home to several beautiful nature and scenic Glamping options.
From the breathtaking hiking locations for summertime to the snowboarding and snowshoeing mountain ranges in the winter, there are many natural spaces to enjoy all year round. These options take away the stress of setting up tents, worrying about weather changes, or sleeping with a rock underneath your bag. You only need to come along with your camping gear and a portable power station for glamping. Then you're good to go. 
If you're looking for some of the best glamping spots in New York, we have a few recommendations of a few standout locations.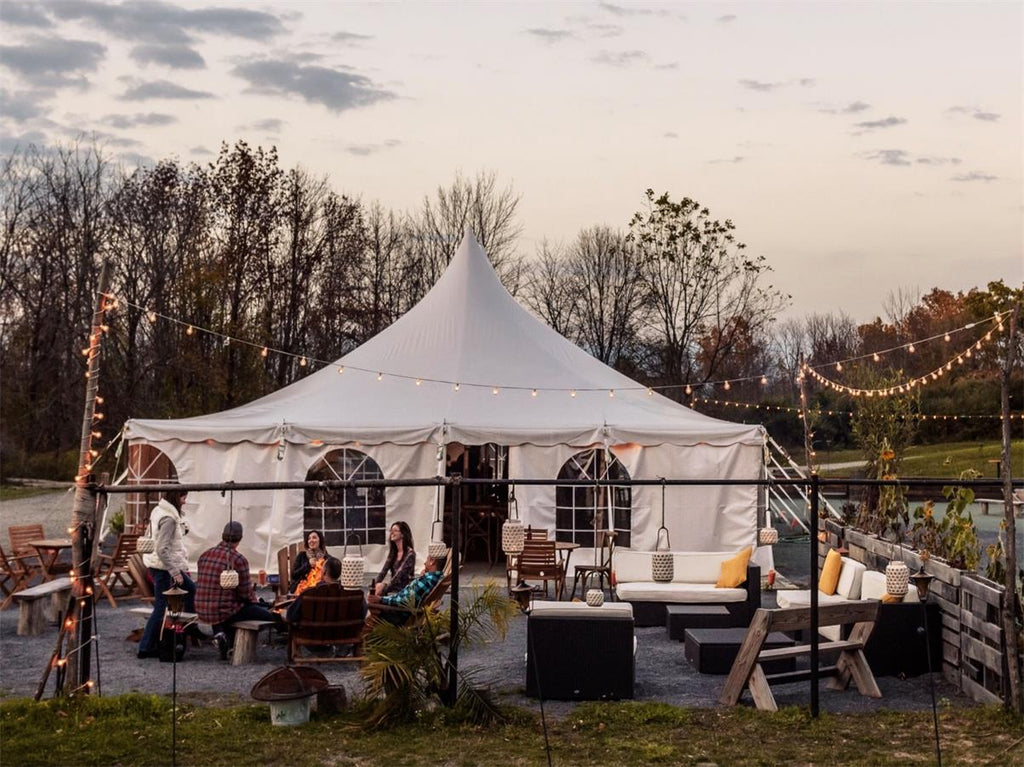 Firelight Camps in Ithaca, NY
For a perfect mix of luxury and nature, Firelight Camp is one of the top glamping spots in New York that comes to mind. Located less than 10 minutes from downtown Ithaca, checking into one of the beautifully equipped glamping tents can make you feel worlds away. The safari tents are sited with a private balcony among the trees to give a glare description of privacy and serenity. 
Each tent offers features such as hot showers, hardwood floors, elevated tents, campfire spaces, king or queen-size beds, a cocktail bar, hammocks, lanterns with portable electric units, a writing desk, and a chair. The intention here is to sleep soundly, enjoy delicious meals, get detached from your electronics, and enjoy a connection with nature.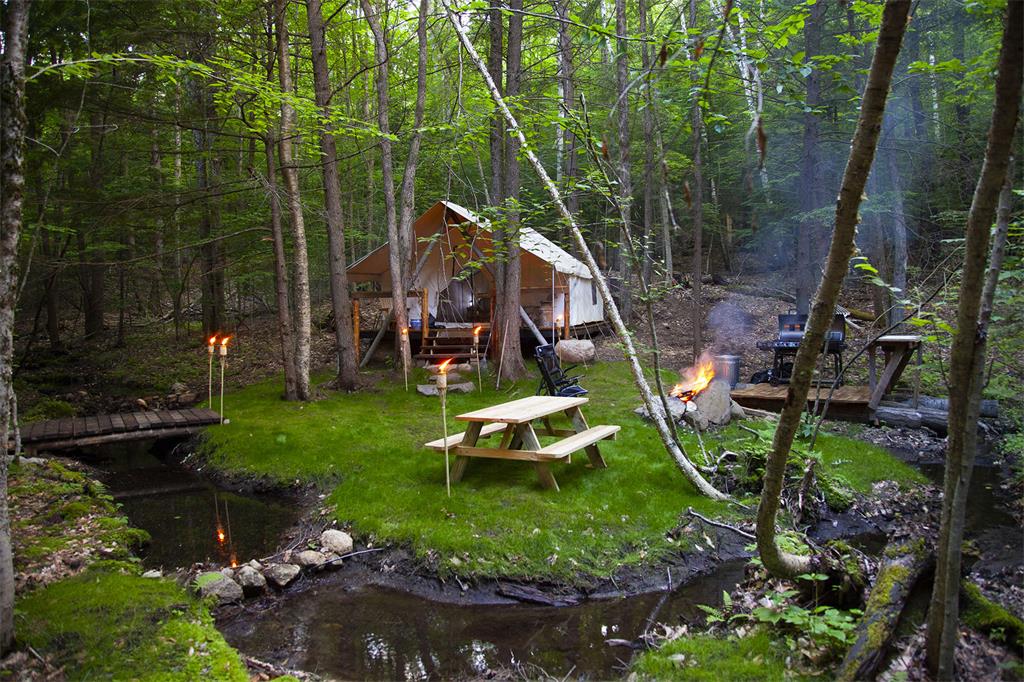 Hemlock Camp in the Adirondack
It's impossible to talk about Glamping New York without mentioning the Hemlock Camp. The peaceful experience mixed with luxury and comfort is the reason why people choose this glamping spot. Each canvas tent is right in a grassy clearing, surrounded by hundreds of acres of forestry. It's a comfortable glamping site associated with raw beauty and a perfect place for families with youngsters and pets.  
Keep in mind that the Adirondack Mountains are one of the major mountain ranges in New York State. Alongside the calmness of this vicinity, Hemlock camp offers pleasurable activities such as hiking, wildlife watching, pond-swimming, and outdoor cooking with families. Glamping Adirondacks in Hemlock camp brings you a chance to combine your visit with these fun and charming attractions.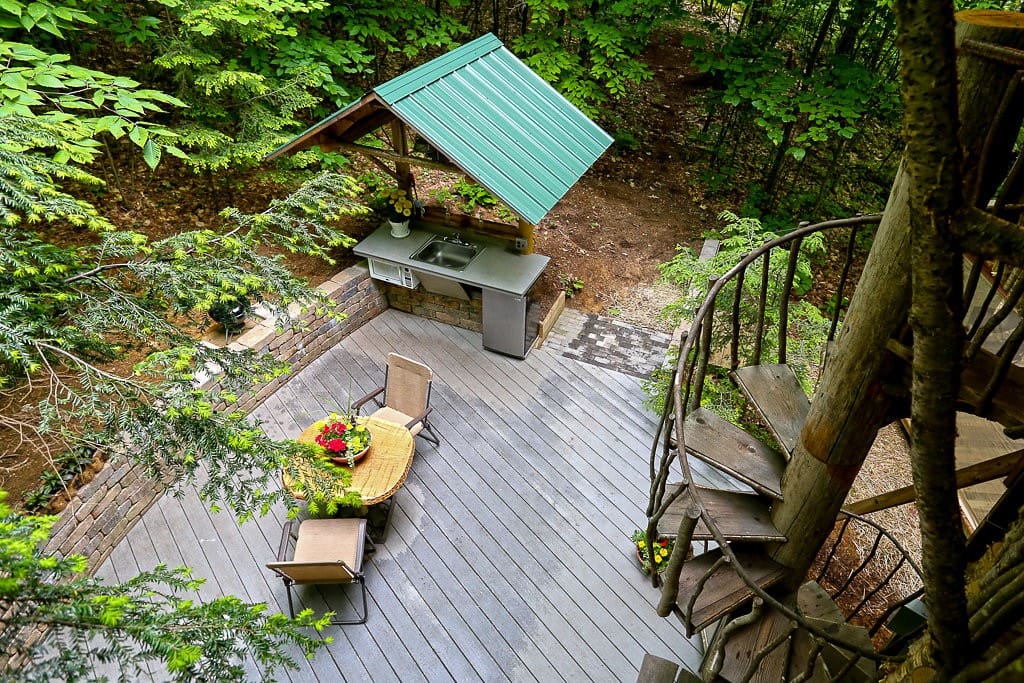 Adirondacks Treehouse Glamping in Middle Grove, NYC
For a glamping spot with comfort and surroundings of raw beauty, consider another - location in Adirondacks – the Adirondacks treehouse. The treehouse is only 10 miles from Saratoga Springs such that visitors can gain full access to the charming attractions and fun-filled environments. 
Since this is an Adirondacks mountainous jungle, you can take advantage of your visit and explore the famous mountains. However, to ensure you never run out of charge, go on every trip with a portable power station to get electricity while camping, particularly the Acevolt solar power battery. This treehouse rental includes an outdoor kitchen, deck, bathroom, fire pits, and electric heater for chilly nights.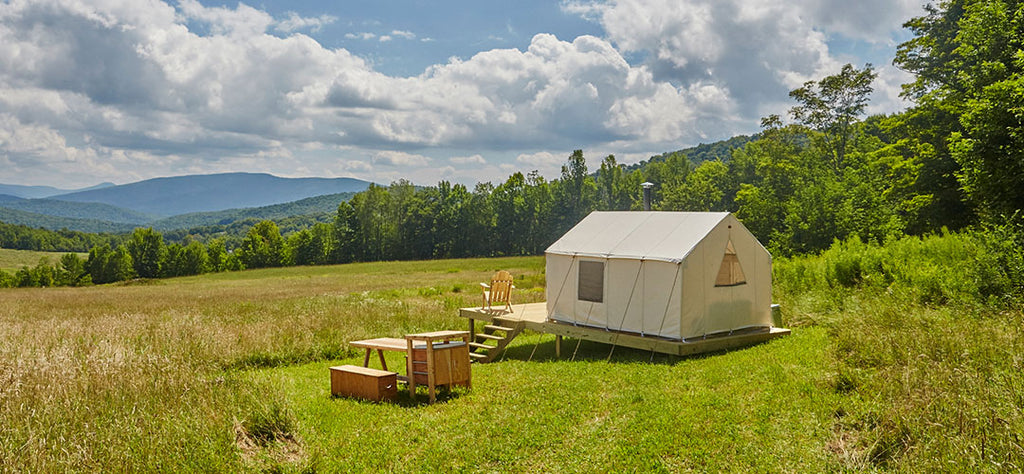 Tentrr Signature in Beaverkill 
If you're interested in getting a secluded camping experience without the need to set up your own tent or source for supplies, Tentrr signature provides you with this service. Every location has a platform tent with a queen-size mattress for extreme comfort and a firepit with a grill to explore your cooking skills.
From the Tentrr signature, you get access to the stunning view of private land in the Catskills. Aside from the natural swimming pools, these gorgeous stretches encourage morning hikes in Harriman, Taghkanic, Mills Norrie State Park, or Taconic State Park.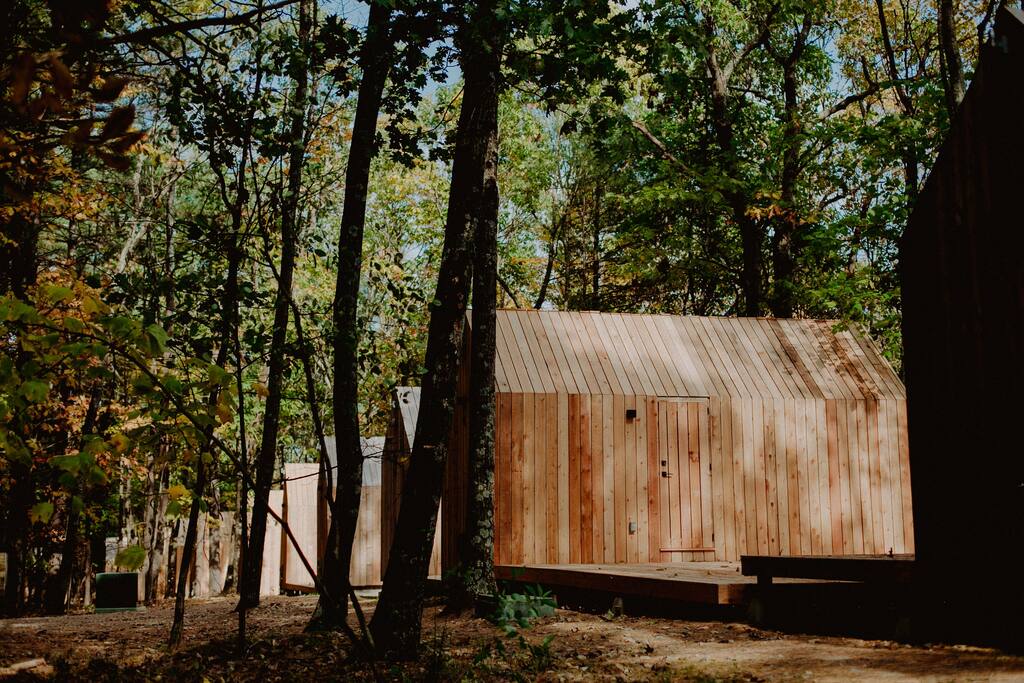 Gather Greene in Coxsackie
If you're in New York and go on the internet to search for 'glamping near me,' it's unlikely to find a review from your search result that doesn't feature the Gather Greene. It's a set of tiny wood and glasshouse cabins right in the middle of the woods. 
Each of these 17 cabins has two large windows that open into sights of raw nature and beauty. However, this may not be another dwarf story because each has a king-sized bed, luxurious cushion and linens, a mini-fridge, pond area, bathroom, and campfires. Even without cooking facilities, glamping Catskills offers tons of restaurants with exotic meals.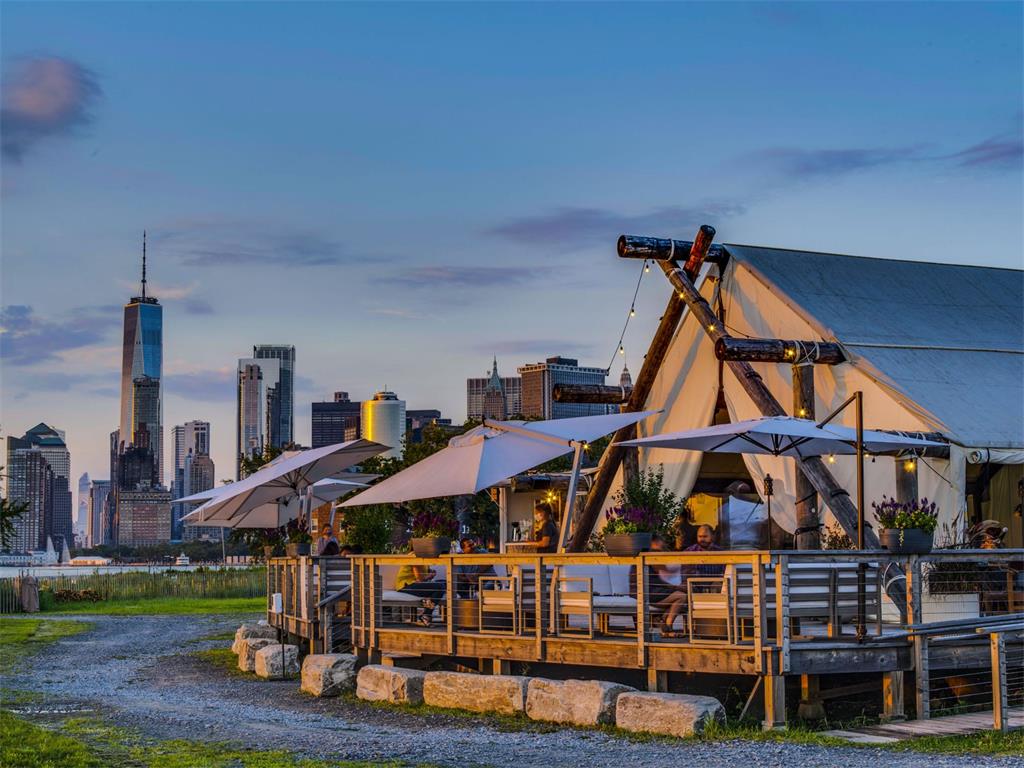 Collective Retreats in Governors Island
As hard as it may seem to escape the city noises and find a place of peace and serenity, Governors Island glamping brings you close enough. You only need to spend 8 minutes in the water taxi to Governors Island and experience a deep-in-nature and comfortably luxurious retreat. 
The beautifully furnished glamping tents in Collective Retreats are equipped to offer the best glamping experience. Beginning with the King-sized or double twin beds, lighting, air-conditioning, Wi-Fi, and private bathrooms, your morning here is promised a lot of excitement. You also enjoy mindful yoga sessions and a delicious continental breakfast. You can have your meals delivered to your tents or served on the terrace while you delight in the views of the Manhattan skyline and Lady Liberty.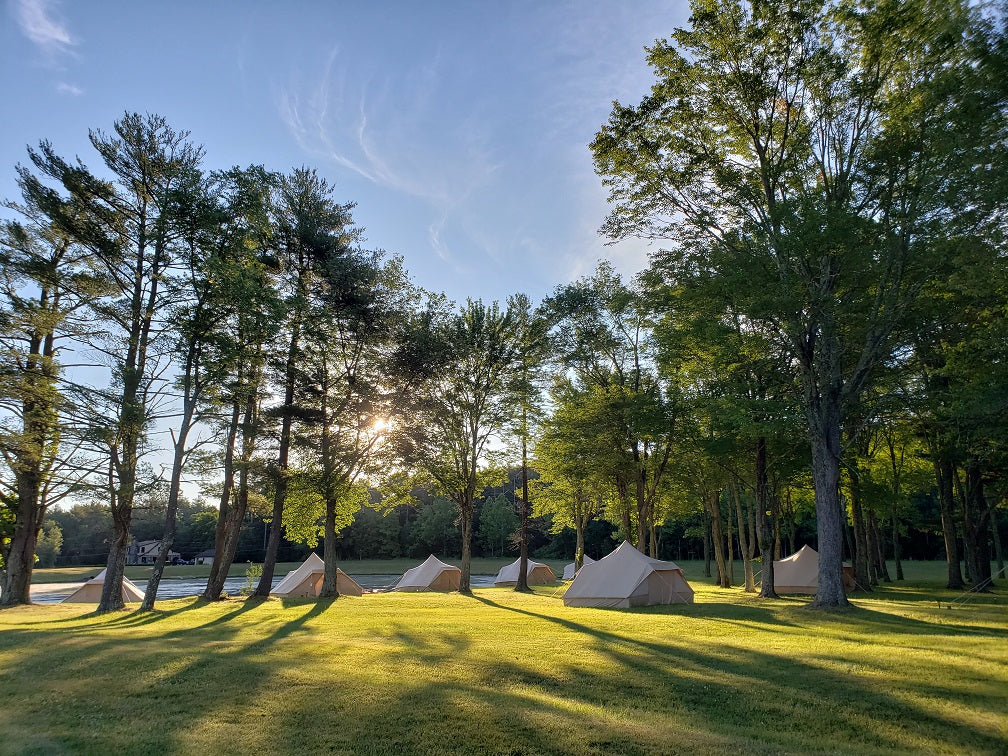 Terra Glamping in East Hampton
For outdoor celebrations in the Hamptons, Terra glamping could be where you need to go. Take some time to enjoy the Gardiner's Bay waterfront in your luxury safari-style tents. With two chairs and a 6-foot deck, the tented sites are on platforms to keep you looking out over the water. Just 10 minutes from East Hampton, you will find Terra in Cedar Point County Park with 30 luxury tents. Each one houses a private porch for star-gazing, Queen beds for utmost comfort, high-quality fittings, finishing, and other camping gear such as a flashlight, robes, towels, lantern, and a phone charger. 
After your night's rest, you also enjoy a complimentary continental breakfast. Attached to your experience are the cool hangout spots like the communal lounge and dining tents. Asides from being a location for exciting board games, or reading spots, they are also good locations for events like anniversaries, weddings, and other celebrations or events.
As a typical New Yorker, the day-to-day hassles can drain the energy from you at some point. Sometimes what you need is to go glamping and give yourself a chance to recharge. These glamping spots in New York can help you feel refreshed and gain a well-deserved experience.
Usually, your glamping experience comes down to how prepared you are. Having a firestarter to put up campfires, water bottles for those long hikes, or a portable power station to power your tent can make all the difference at some point. The Acevolt campower, with great capacity and dual protection system, is one of the best portable power for glamping. You definitely need one for your next trip!
---
Related Product