Camping In Idaho: 10 Best Rv Camping Sites You Need To Know
---
According to Idaho's RV Campgrounds Association, Idaho is a Rvers paradise. It is nicknamed the gem state because of its wildlife, nine wilderness areas, and scenic view. Therefore, if you are looking for a place to pack your tents, look no further than Idaho is your next camping.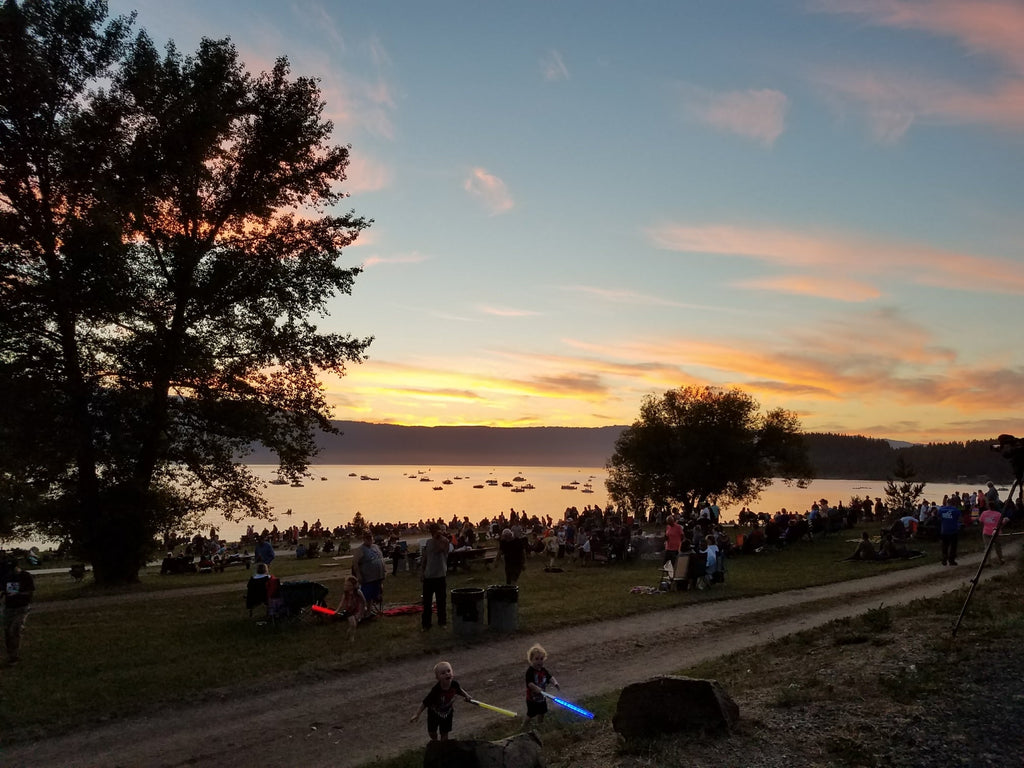 Lake Cascade State Park
The scenic features makes camping in Idaho a thing to fantasize about and do. It is 75 miles north of Biose, Idaho's capital, and 30 miles south of Mcall. Cascading down the shoreline as far as 86 miles is the Northfork mountain serving as a beautiful background for the camp.
Also, its closeness to water and a boat dock allow visiting campers to engage in diverse water activities such as boat racing, fishing, and windsurfing. Campers can also enjoy the beautiful scenery of nature as they take a walk along the beach.
Its 230 campground makes selection easy. Selection would be based on affordability and comfort, of course. Campgrounds are on the North and Southside of the reserve.
If you are settling for RV camping, you should know that only two camps are provided; Poison Creek and Ridge Line. Other campgrounds are open for RV and tent camping but without electric supplies. If you settle for the latter, you should consider adding a portable solar generator to generate power while camping. Find at acevolt.com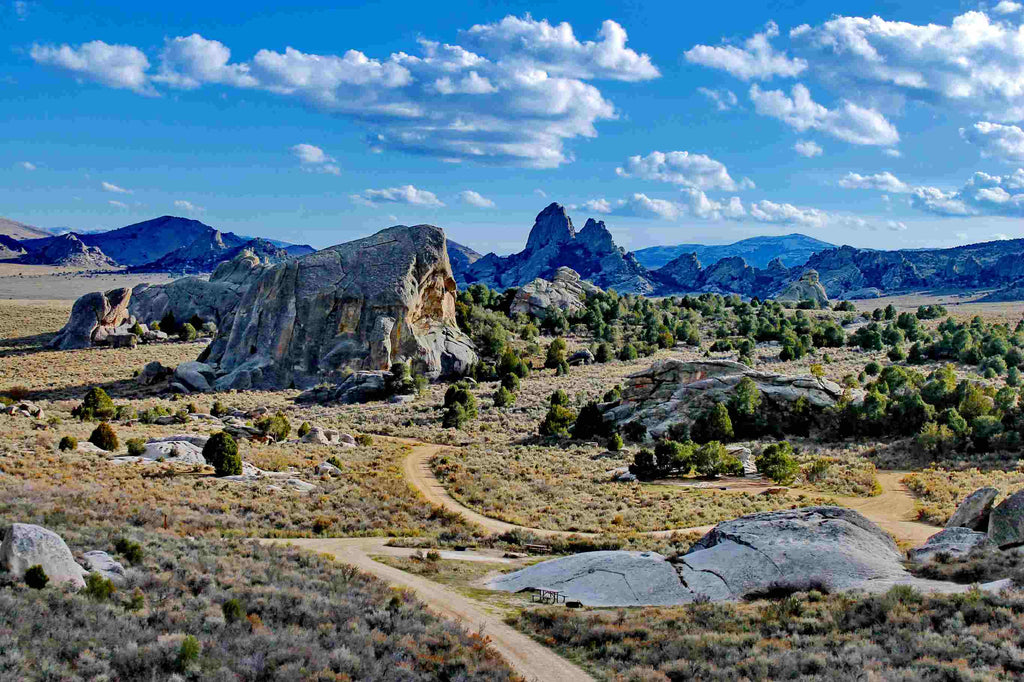 City Of Rocks
Located in the Southern part of the gem state close to Utah is a 14,000-acre reserve called the City of Rocks. As the name implies, this reserve is surrounded by rocks that enhance its natural feel and have a magical feeling. Imagine a beautiful scene from the famous movie maleficent. Are you looking for a camp to explore rock climbing, mountaineering, and hiking with your friends? City of rocks is for you.
64 Primitive campsites are opened all year round to visitors, with a unique view of the monoliths scattered around the campground. It is ideal for group gatherings and reunions. Amenities like picnic tables, fire rings, vault toilets, and many more are available to campers for free.
One challenge with this camp is the need for reservations to be made six months earlier because there is usually an influx of visitors during the summertime.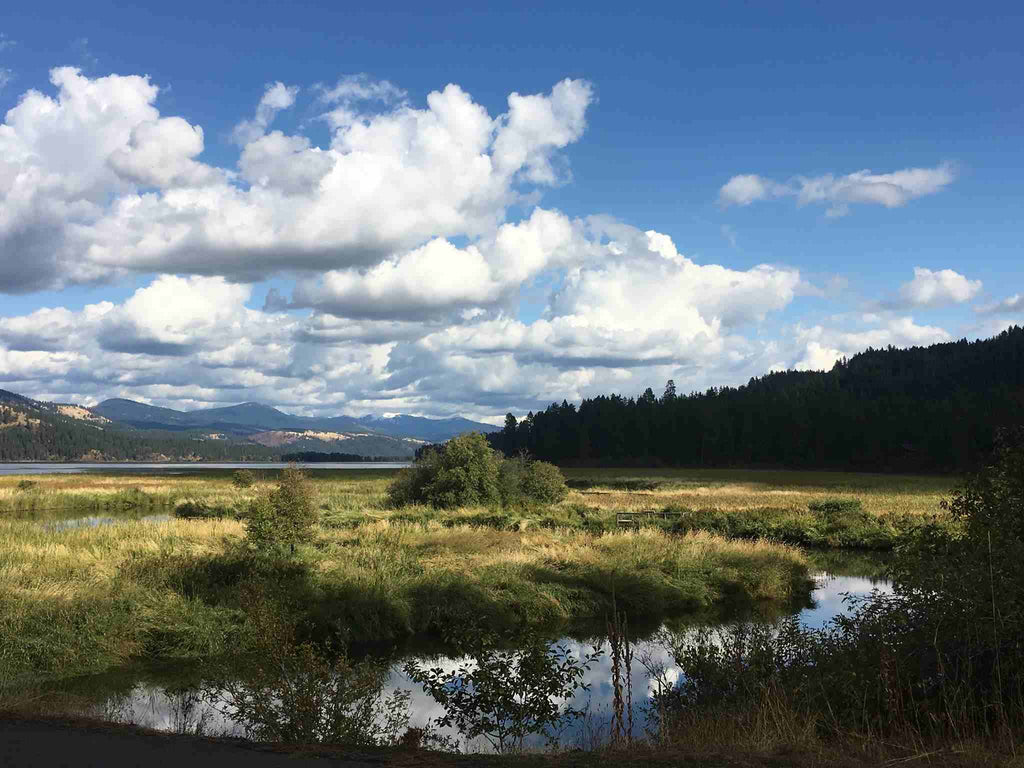 Heyburn State Parks

57 CHATCOLET LOWER ROAD, PLUMMER IDAHO.
It was established in the 1930s by the Civilian Conversation Corps. This park is the oldest state park in Idaho. Its lakes and a path cutting a trail through the park make it a choice option for many camp visitors.
Three campgrounds are accessible to camp visitors: Benava, Hawleys Landing, and Chatcolet. The Beneva campground is a mix of tent and RV camping.
Boat cruises, hiking trails, and fishing are everyday activities that you can engage in while you camp in Heyburn. There are Bathrooms and washrooms on this campsite.
Visitors should make all reservations before arrival at the Hawley landing and Chatcolet camp.
Lava Flow Campground
It is one of the best state-owned campgrounds in Idaho. Its existence can be traced to about 1500-2000 years ago when volcanic eruptions shook its area. This brought about deep cracks in its ground. Hence it is a monumental and unique campground.
It has since become a preferred camp destination for many. Most persons who have camped here are in awe of its beauty and can never get enough.
Securing a space on the campground is on a first-come, first-serve basis.
As a Camper, you would find it easy to wash and relieve yourselves after an adventurous time using the central restroom. Portable water is equally available. The availability of electric supply isn't sure. Ensure to have a backup plan in this regard.
For public viewing and presentations, camp visitors can utilize the arena located on the campground for this purpose. Access is free.
Bruneau Dunes State Park
One advantage of this park is its proximity to the city. Other than that, it also has one of the tallest free-standing dunes in North America. It hosts two campgrounds fully equipped with shower rooms, toilets, and a public observatory that makes viewing the glazing night skies magical.
The campgrounds are large enough to accommodate as many tents and RVs as possible. There is the Broken wheel and Eagle Cove Campground with 50 sites each. They are shaded and windproof so that you can camp in Winter.
Ponderosa State Park
1920 Davis Avenue, McCall, Idaho
Enjoy some thinking time lounging In the Payette Lake. Ponderosa park's scenery is hugely dependent on the shorelines, wetlands, and lush trees.
It has created room for RV camping with its specific campground; The RV Group Campground, with 50 sites. Finding this campground is not arduous; it is close to the park's entrance. Occupying the land's expanse are some other campgrounds, one of which is primitive and cabins for overnight campers who prefer indoor camping rather than outdoor.
Boise National Forest
Famous for its hot springs and wet spots. Boise is a worthy consideration If you enjoy sunbathing. There are three hot springs campgrounds for tent camping and RV camping. Vault toilets and potable water are available for campers to use.
The best time to visit is during summertime. Therefore, the best time to make reservations for a site is before arrival.
Farragut State Park
13550 ID-54, Athol, Idaho
Formerly a naval training station, Farragut is a mecca of some sort to many campers. Its largeness makes it possible to spread over 200 different campsites across its four large campgrounds.
Farragut is rich in scenery and enjoys it to the fullest; fishing and hiking the lakeside trails are activities you can engage in. The routes span across the park, a benefit for bikers and hikers. Also, golf players have access to the five golf courses in the park. There is so much to love about Farragut.
Lava Hotsprings
It is a fantastic RV-friendly camp. It opens through the year, offering full access to its facilities. They include an outdoor Olympic-sized pool restricted to summer times alone, and an aquatic center, alongside a Kidde cove kiddie cove. The mineral water from its hot spring flows into the pool, relieving sore and tired muscles.
Raystown Hot Springs
Another excellent Rv option is the Raystown hot springs. It offers on-ground Rv parking, making it easy for campers to park their recreational vehicles and drink in the beauty of nature. Water temperature is at 140 degrees Fahrenheit, 98degrees in the pool, and 104 degrees for the hot tub.
Other amenities accessible include wifi access, full sewer hookups, and laundry.
In conclusion, we hope the right choice is what you make from the list we have curated. Take note that getting the right camping gear is equally important. 
About Acevolt Campower
AceVolt campower is the safest brand of solar-powered generators made for camping. AceVolt was founded by 100 camping enthusiasts and RV travelers, making it the perfect choice of campers to empower your off-grid life. Make your selection from campower 700 or 2000.
---
Related Product