Tent Camping Versus Rv Camping: Which One Is Right For You
---
Camping became popular among the elites in the early 20th century. The camping history can be taken back to Thomas Hiram Holding, a British traveler who experienced the activity from his youth when he spent time with his parents. Thomas' enthusiasm for the outdoors started across the American Prairies with his family. With time, camping grew in popularity among the socio-economic classes. While some wild campers set off on foot with little camping gear, other recreational vehicle travelers arrive at a campsite or campground equipped with camping gear and comfort. 
When we think of camping, we usually have a general idea of the same thing. Great outdoors, tents, grills, friends, and Fridays into Sundays. Although it is a chance to reestablish our devotion and love to nature, it can be used purely for academic reasons, to learn about histories, cultures, and pasts. Whether it's an overnight stay outdoors, a weekend trip, or simply a day trip, it all depends on what you prefer.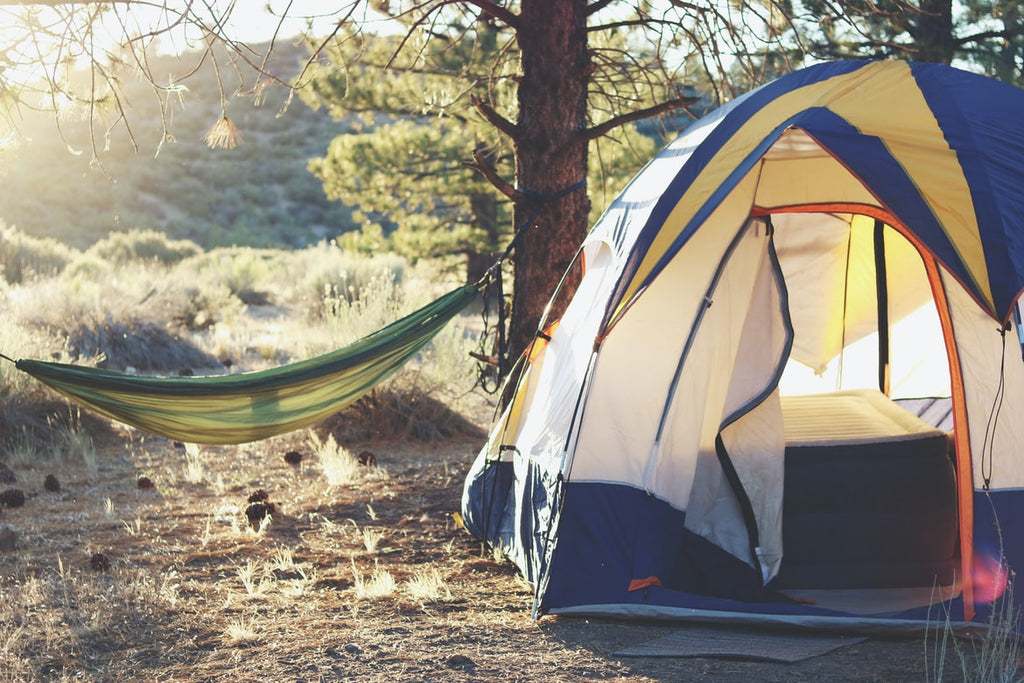 Camping is an excellent or eccentric way to revitalize your energy without emptying your bank account. Camping provides serenity and peace of mind from the chaos of the world. It also serves as a bonding opportunity for families and an opportunity to interact with nature. They come in several forms, such as tent camping, Glamping, survivalist camping, kayak camping, RVing, backpacking, amongst many others. Picking the right camping type is as vital as planning right for your camping trip.
Many campers argue on which type of camping is the real deal. While others believe real camping is nature at its peak, others see it as a way to enjoy the outdoors in an amenity. Based on this speculation, there are two distinct types of camping: Tent camping and RV camping. With a lot of improvement in RVing, the question still looms as to which of the two is real camping.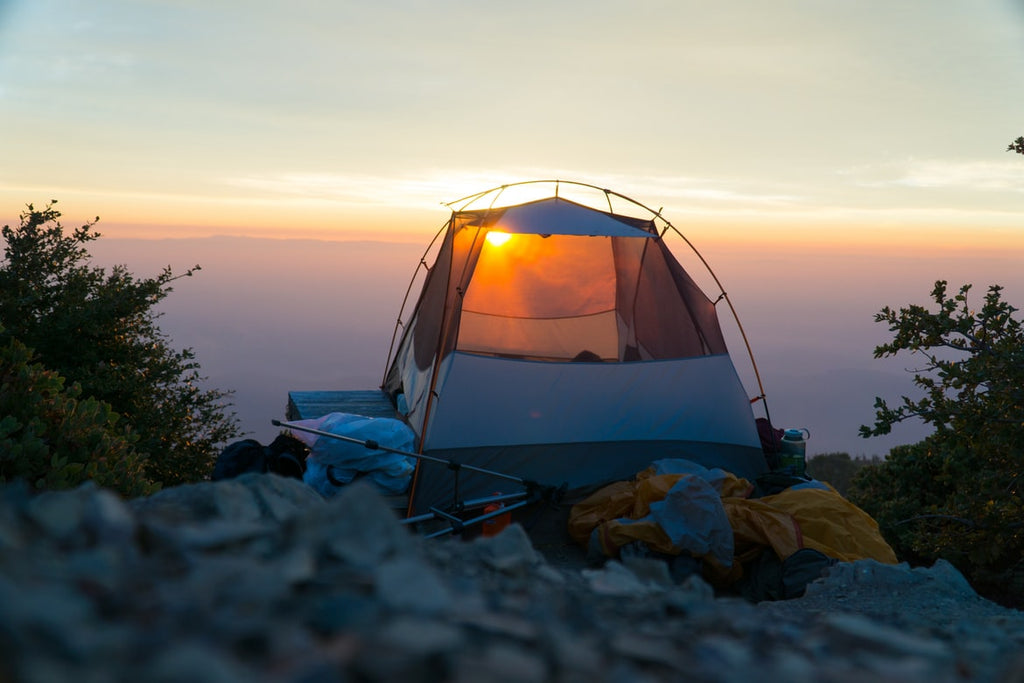 What is Tent Camping?
Tent camping is what comes to most people when they hear the word "camping." Tent camping is the oldest and most basic form of camping. It is an outdoor activity that involves camping in tents. A tent is a shelter consisting of sheets and fabrics attached to a frame of poles or a supporting rope. There are various types of tents, including the basic ridge tent, the dome tent, the geodesic and semi-geodesic tent, the quick pitch tent, the inflatable tent, the tunnel tent, vis-à-vis, pool living, frame tent, and many others. 
Usually, you can camp in a tent in the woods, on the beach, in a field, or in any good camping spot. With the essential camping gear such as AceVolt, comfortable tent camping is assured. It focuses on fostering team growth, family bonds, and friendships. If you are less after comfort but majorly after adventure, tent camping is the right choice for you. There are many pros and cons attached to the oldest form of camping called Tent camping. 
Pros of Tent camping
Tent camping in state land and forests can offer the most affordable options. Some are even available for free! Even the essential camping gear you need is a tent, a tent's cot, bag, pillow, a solar generator, cooking equipment, and a sleeping bag, and they are all budget-friendly. Charges for tent camping at public and private places are affordable, and tent gear is rented at most locations at low prices if you don't plan camping for a year. 
Another significant advantage of camping in tents is its flexibility. With tents, you don't have to fret when your campsite or camping spot doesn't suit or please you. You can pack up your tents and move them anywhere you prefer. You can get to camp in a variety of different locations while enjoying access to customized campfires.
No distractions from electricity and technology
Unlike RVing, Tent camping focuses on nature and other recreational activities such as swimming, biking, hiking, and mountain climbing. Tents only shelter people from the rain and give them an abode for sleeping. Tents leave you no choice other than socializing, connecting with friends and family, and pursuing personal hobbies of interest or practical skills like swimming. 
Faster setup and break-up and maintenance
With an expert, setting up a tent consumes little time. Tents are easy to set up and dismantle. They are portable and can be folded into compact sizes, small enough to store. Reading and following the manufacturer's manual as a first-timer is all you need to set up effectively and maintain a tent for use later. Although the benefits of tent camping encourage connections back to the roots of our ancestors while enjoying the bliss of nature, there are some pending issues.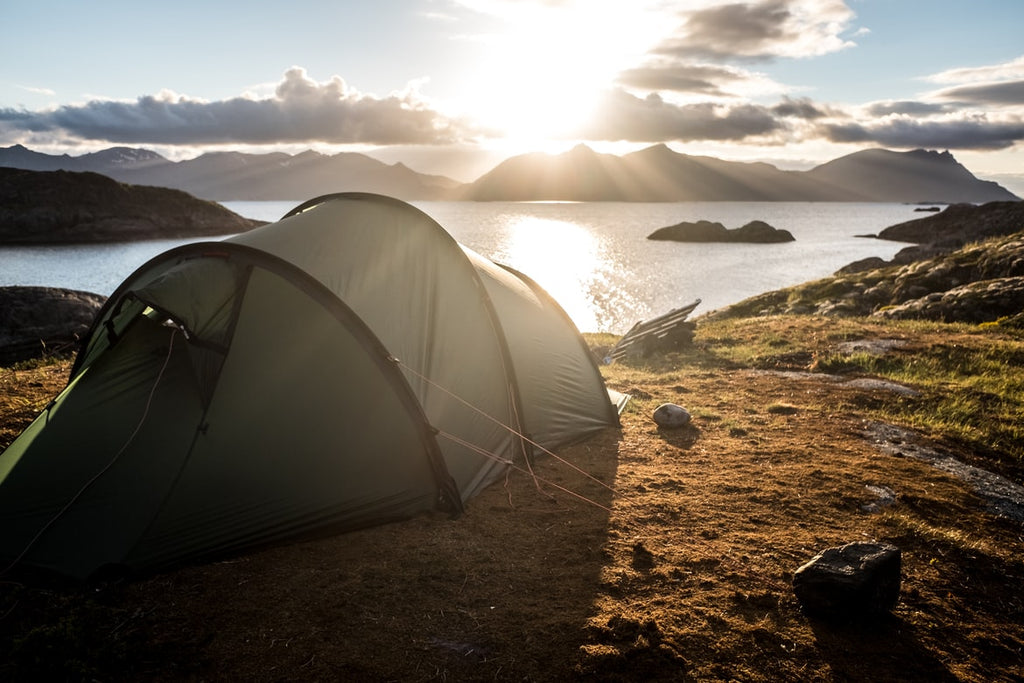 Cons of Tent Camping 
One of tent camping's downsides is a low comfort level. Suppose comfort or security is the goal while camping; tent camping does little to no justice. You will have to use public toilets which are not entirely hygienic to human health. Unlike a campervan, you would have to sleep on the ground. It causes bad sleep and backaches. Usually, this disadvantage forces tent campers to look for campgrounds with shared showers, laundry, and restroom facilities.
Many campgrounds have lost the unique feel of nature in serenity because many people throw a big party or in celebration. It kills the possibility of relaxing from your busy life. If you love nature and would prefer a serene location, choose less crowded campsites.
The presence of many people on a campground implies excessive waste production, which is harmful to the planet as a whole. Many people don't dispose of their trash correctly but rather litter the ground. Over time, these clean spots become a large dirty dump ground for many.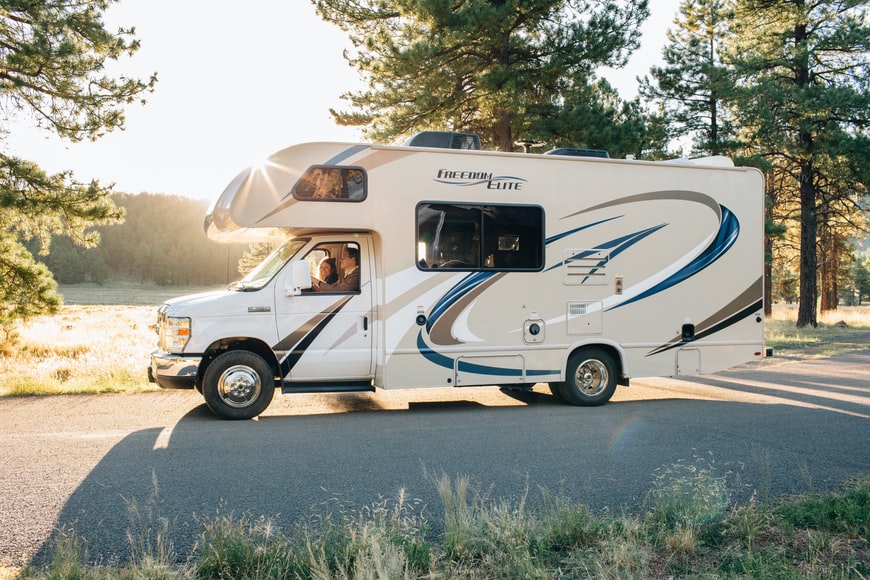 What is RV Camping?
Camping in an RV (Recreational Vehicle) means that you can bring all the comforts of home to allotted spaces such as campsites, campgrounds, or RV parks. As the name implies, RV camping is a motor vehicle or trailer that has living quarters. These homes on wheels include sleeping and eating facilities and come in various sizes. Camper towed travel trailers, 5th wheels, and pop-up trailers are attractive RV options for camping. RV camping has many advantages that attract campers.
Pros of RV camping in an RV
Do you ever imagine a life outside building tents and campfires to enjoy nature and serenity? RV camping is the correct choice for you. RV camping promises an adventure in nicety with family and friends. You can have access to food in the kitchen area, cozy sleep in a comfy bed, and safety in your trailer or vehicle.
The weather never dictates while RV camping. Even with a few weather changes, you can still enjoy a great day camping: RVs feature hearing conditions/AC systems to protect occupants from bad weather or cold. RV camping can be done in summer and winter regardless of the camping spot chosen. For instance, when it's hot, you can enjoy the benefits of an air conditioner.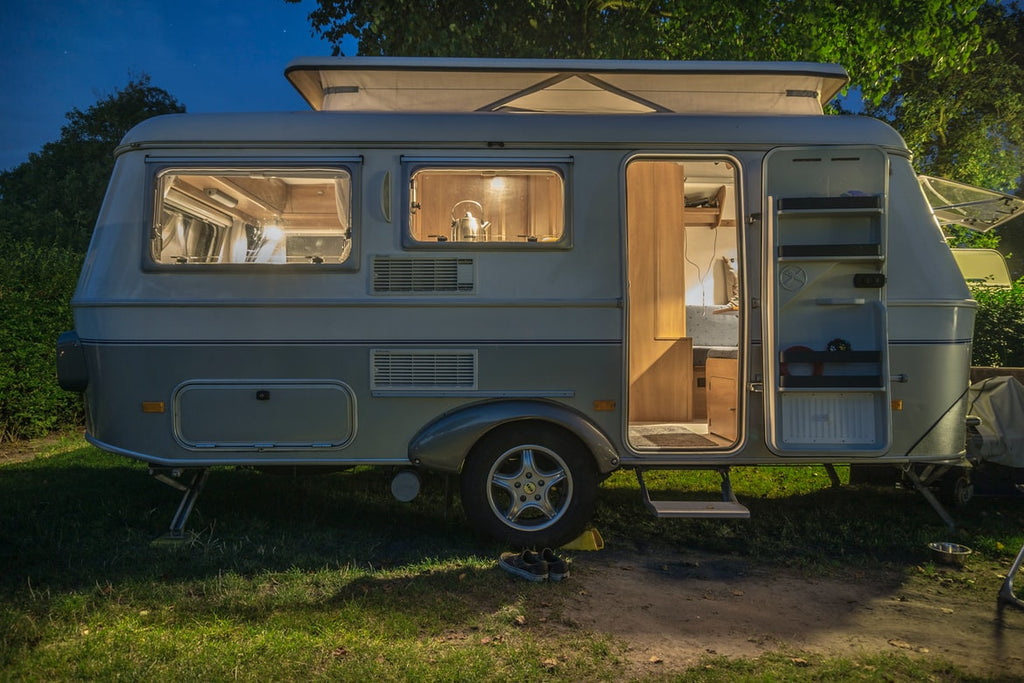 Due to the comfort and weather-resistant features in RV camping, freedom is not restricted. There is the freedom to move with your camping gear, depending on your needs and wants. You can stop, rest, cook, eat, play without leaving your cozy vehicle. 
Do you plan on camping with family or friends? That means extra luggage. It's all possible with RV camping, and RVs possess kitchenware for the storage of food. There is plenty of space for guests to play late-night games, have meetings, and share dinner. You don't have to fret about heat or stuffiness. 
Do you crave a quiet and secluded RV park or site for camping? Regardless of your location, RV camping offers more privacy to do what you need to do without others invading. Whether you buy or rent an RV, it's perfect for experiencing new places and migrating effortlessly. While camping, you can transport the comforts of your home with ease.
Cons of RV camping in an RV
Expensive

: Storage and maintenance costs can be high.

Not real camping

: staying home and sleeping cozy is not actual camping. It destroys the point of enjoying time with nature.

Possibility of road hazards or worries

while driving.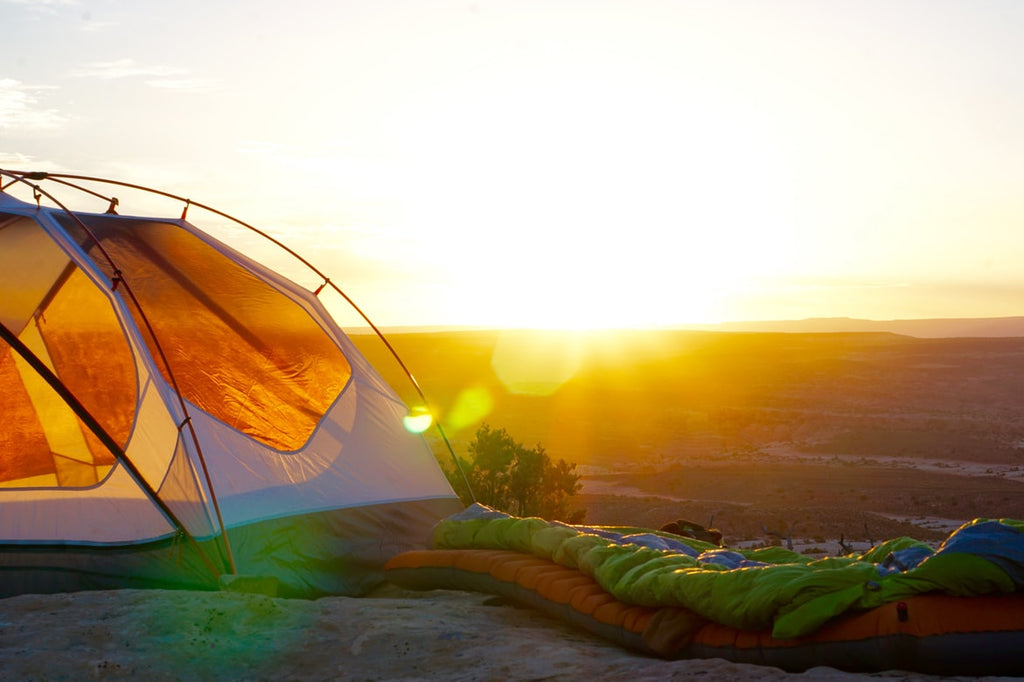 Tenting or RVing? 
To date, campers argue on which of the two is suitable for camping. The decision for either is subjective, and it may be helpful to juxtapose the two camping types.
Cost: if you are working with a fixed budget, tent camping is ideal because an RV will cost more but save you hotel and airline tickets.
Setup and takedown: Tent camping takes less time, unlike RV camping. If your RV is a trailer, then a lot of time is needed to unhitch and level.
Camping comfort and camping relaxation: Tent cots have made it easier for tent campers to enjoy comfort, while RVs have made camping relaxation a reality.
Conclusion 
Do you wonder if you can enjoy both types? Can I tent camp in an RV spot? Of course! Instead of going back and forth on the subject of car camping vs. tent camping. You can have the luxury of both types. While tent camping provides an escapist form of camping, RV camping adds a modern, comfortable approach to camping. Depending on your budget or moving needs, these camping types assure adventure and serenity using the portable AceVolt solar generator.
---