Montana Camping Guide: 6 Top Campgrounds You Should Know
---
Nothing quite compares to Montana camping. In Montana alone, you can find some of the world's most beautiful mountain landscapes. It's no wonder the state boasts of fifty-four state parks and extensive national forests. More than a thousand camping and RV park sites are within driving distance of glaciers and lakes and pristine snow-capped mountains. 
This article showcases some of the best campgrounds in Montana. The vistas are breathtaking; you can find lushly forested peaks rising above snow-capped glaciers and rushing rivers cutting through wide-open plains, all under an unbelievably clear sky. 
If you're in the Treasure State, these are some campsites you won't want to miss.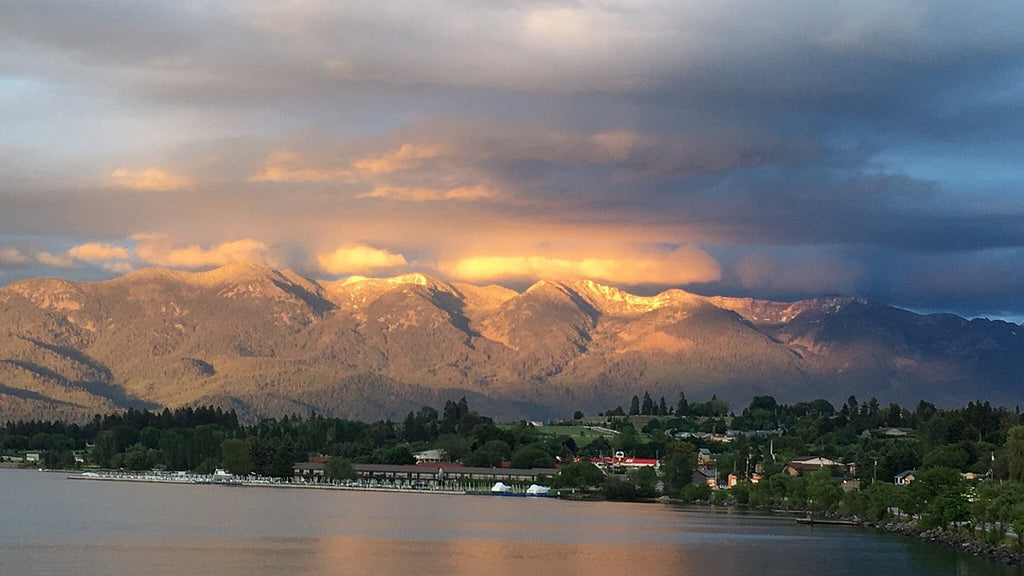 Big Arm / Flathead Lake State Park
Big Arm State Park on the banks of Flathead Lake, the biggest natural freshwater lake in the west, offers Montana camping directly on the water's edge. Under juniper and ponderosa pine, some sites are bare feet from the 28-mile-long lake's coastline. Three yurts provide a unique alternative to tent or RV camping in Montana. It's essential to get out on the lake or even into it. 
Big Arm is one of the Flathead Lake camping grounds known for its fishing. Fishing for lake trout, board sailing, boating, swimming, camping, picnics, bicycling, hiking the 2.5-mile route, animal viewing, scuba diving, and water skiing are among the activities available.
Its long pebble beach, located on the lake's Big Arm Bay, is popular with sunbathers and swimmers. A significant draw is camping among fully grown ponderosa pine and juniper trees. The hiking track offers stunning panoramic views of mountain ranges and high peaks, as well as plenty of possibilities to observe wildlife. 
Electricity runs from May to September. You can still enjoy beautiful amenities in the off-season for electricity when you use the Acevolt Campower generator. With a LiFePo4 battery cell that lasts five times longer than the regular Li-ion battery and fast charging technology, the AceVolt Campower is an ideal portable charging station for your electronic devices.
Address: 28031 Big Arm State Park Rd. Big Arm, MT 59910
Campground availability: April through October 
Reservation fees: Campsite fees range from $4-$34 per night, depending on the season and available amenities.
Reservation method: To make a reservation, call the Direct Park Line 406-849-5256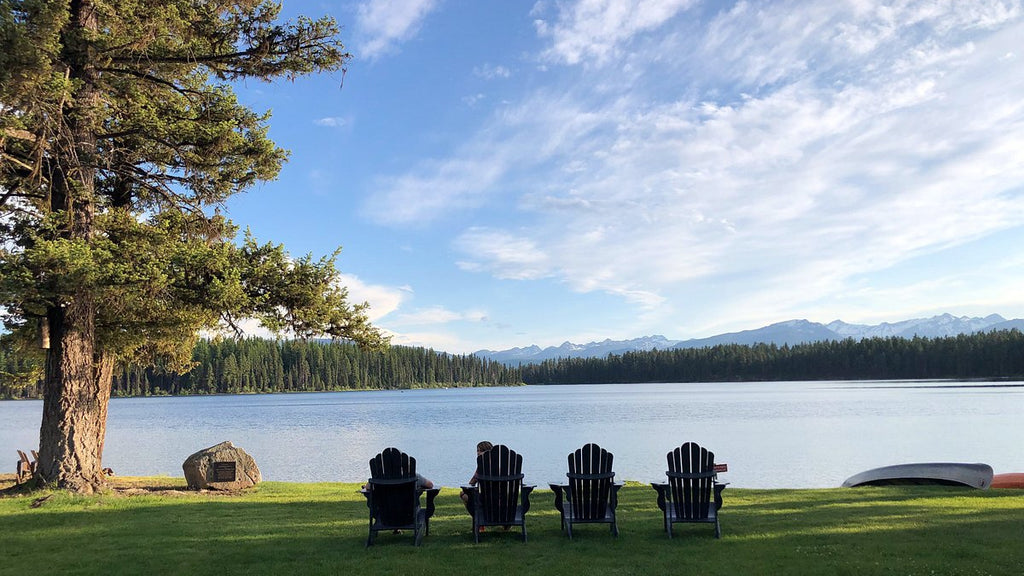 Holland Lake Campground
In the Swan Valley of northwest Montana, the Holland Lake Campground and Group Site is located on the banks of Holland Lake. Holland Lake Campground best enjoys the Flathead National Forest. It has well-kept campsites, excellent lake access, and plenty of hiking possibilities along the picturesque Holland Falls National Recreation Trail. There are 38 rentable sites at Holland Lake Campground, 24 of which are reservable and 14 available to walk-in visitors. The maximum stay is 16 days in a row. 
Holland Lake is one of the best campgrounds in Montana. Visitors to Holland Lake will find plenty of opportunities for water-related activities. Boating, water skiing, and fishing are all popular activities on the lake. Anglers can expect to catch a variety of fish. And canoes, paddleboards, and kayaks can be rented for $10 per hour, $25 for four hours, and $40 for eight hours.
Best camping season: June to August
Reservation method: This site can be reserved by calling Toll Free 1-877-444-6777 (International 518-885-3639 or TDD 877-833-6777) online at recreation.gov. 
Reservation Fees: $20 per camper. Group reservations are also available from $100 to $325, depending on the number of campers.
Business hours: 6 pm- 10 am
Address: Holland Lake Campground, Condon, MT, USA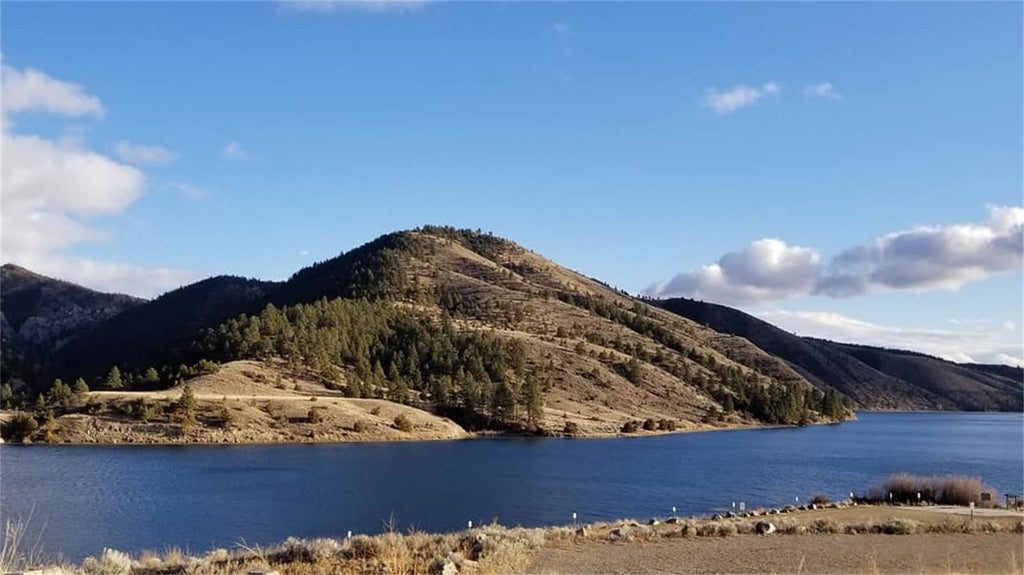 Vigilante Campground
About 24 miles northeast of Helena, the Big Belt Mountains are home to Vigilante Campground. To get to the campground, use Highway #280 northeast of Helena and bridge the Missouri River into the little town of York. Continue right on Road #4 to the campground from York. 
Near the campground, there are several trailheads for popular hiking trails. The Hanging Valley National Recreation Trail and the picturesque Trout Creek Canyon Trail are accessible from this 7-acre campground. The campground fills up quickly on weekends, so arrive early to secure your site.
Best camping season: May – October
Reservation method: call +1 406-449-5201
Address: Highway 280 East, Helena, MT 59601, United States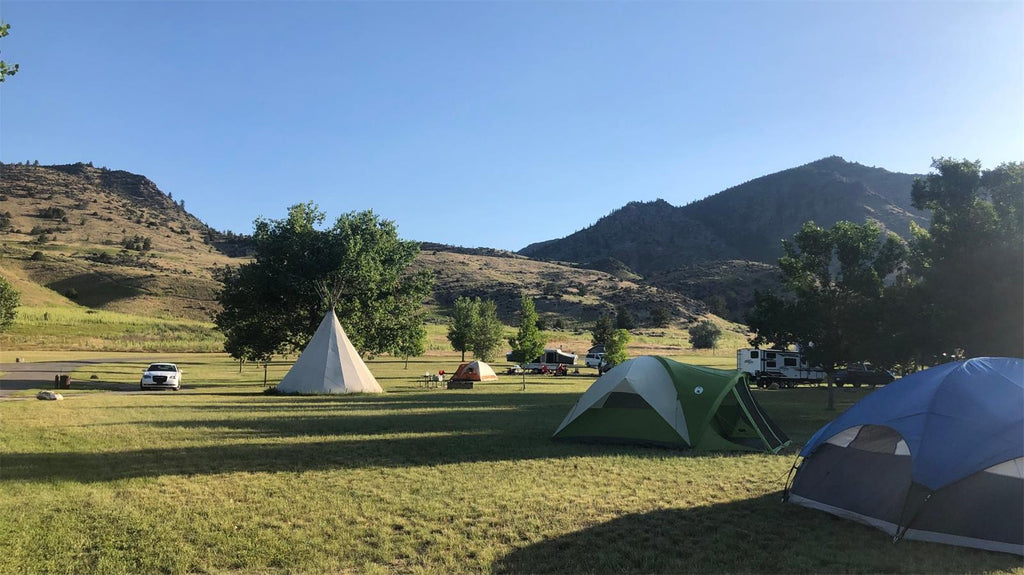 Lewis and Clark Caverns Campground
An hour west of Bozeman and conveniently located off Interstate 90, Lewis and Clark Caverns is a popular destination on a Montana road trip. It's one of the Northwest's largest limestone caverns, as well as Montana's first state park. Lewis and Clark Caverns' stalactites and speleothems may only be seen on a guided excursion offered by the facility from May through September. 
After spending time below, the state park's campsite features around 40 sites distributed across a flat, grassy valley. Tent and RV camping sites and three big cottages for rent are available. All overnight guests have access to flushable toilets and hot baths at the campground.
While the campground is open all year with reduced pricing in the winter, cave excursions and amenities such as drinking water are only accessible during the summer. Reservations are possible and highly suggested during the summer peak season at this popular campground. If you are preparing for a summer camp at this moment, here are some suggestions before you go.
Business hours: 9 am to 4:30 pm daily. 
Reservation method: call 1-855-922-6768. Reservations are best made six months to a day before your arrival.
Reservation Fees: Campsite fees range from $4 - $34 per night, depending on season and available amenities.
Address: 25 Lewis & Clark Caverns Road, Whitehall, Montana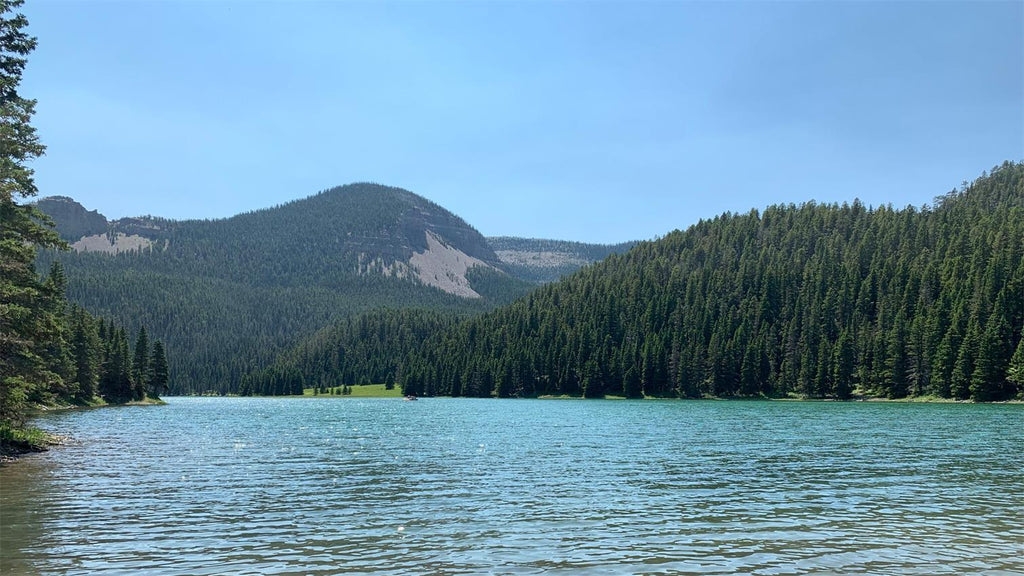 Crystal Lake Campground Montana
The Crystal Lake Campground is tucked away in the Big Snowy Mountain range of central Montana, 30 miles to the south of Lewistown. All 28 first-come, first-served campgrounds at this Forest Service campground, located near the banks of its namesake body of water, provide incredible access to the tranquil mountain environment, including multiple hiking paths. 
The Grand View Trail and the Ice Caves Trail are two recommended routes from the campground. There is access to running water and pit toilets. Fire rings and picnic tables are among the other basic features.
Reservation method: call 406-566-2292
Reservation Fees: $20 per night for a single unit
Address: 21970 Crystal Lake Road, Moore, Montana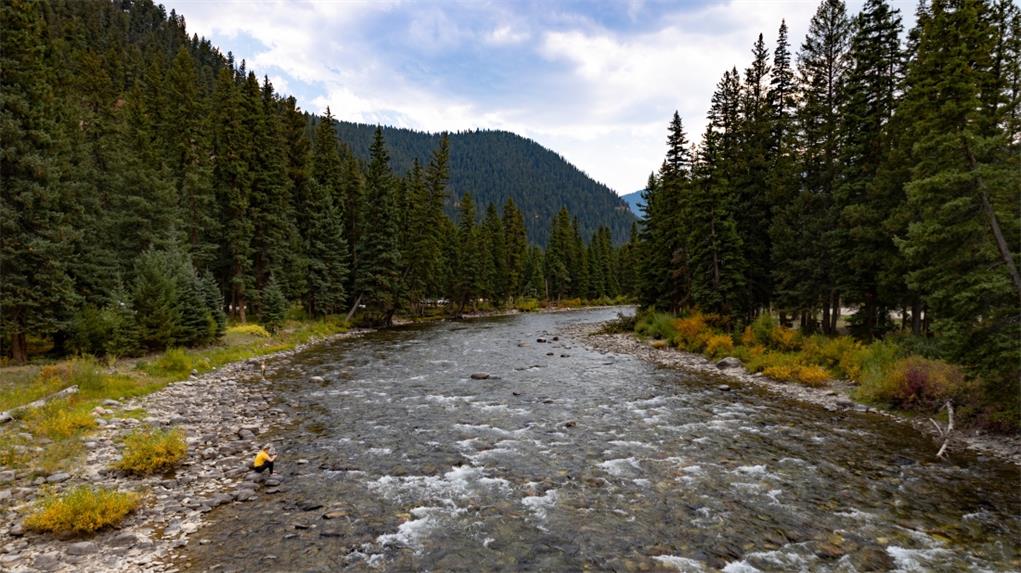 Red Cliff Campground Montana
In the Bozeman Ranger District of the Gallatin National Forest in Montana, Red Cliff Campground is located in the picturesque Gallatin Canyon. The Gallatin River and Highway 191 are both close to the campground. 
Fishing, rafting, hiking, and watching local wildlife are just a few of the outdoor activities available in the area. 
Around the campground, there are plenty of options for hiking, fishing, picturesque driving, and animal viewing. On the Gallatin River, anglers cast for rainbow, brown, brook, and cutthroat trout, whitefish, and Arctic grayling. Kayaking and rafting are also popular activities.
Single-family campsites with and without electric hookups are available at the campground. There is also a day-use group picnic space that can hold up to 60 people. There are vault toilets and drinkable water available. Within the campground, the roads and parking spurs are gravel.
Best camping season: August to October
Reservation method: Visit their site or call 1-877-444-6777 to make a reservation.
Reservation Fees: $20 - $28 per night
Address: 41120 US-191, Gallatin Gateway, MT 59730, USA
Conclusion
In whichever of these Montana campgrounds you visit, you are sure to have access to pitching a tent or parking your RV and going for a hike. And all within striking distance of famous Montana vistas. The spots mentioned in this article are some of the most beautiful campgrounds in Montana. Whether you're camping during winter or summer, you can enjoy splendid views in any of these campsites all year long. 
If you need basic amenities like a heater, stove, gadgets, AceVolt Campower is there for you. The best solar generator for off-grid living can be used to charge your iPhone, laptop, electric heater, and power solar camping lights. Having your camping gear powered by your AceVolt generator will surely make your camping more fun. 
---
Related Product