---
Purchasing an RV or towable trailer entails a lot of information and guidance to prevent getting the wrong vehicle for the particular function and location you need it for. Knowing RVs helps you successfully decide on the type you want to get.
Recreational vehicles are made in different forms, and they vary from simple and small-sized ones to big mobile mansions with lots of furniture and facilities. We have travel trailers and motorhomes as a general classification.
Besides this classification, RVs are placed into another type of classification based on the facilities and structure. This type of classification spells out the features, pros, and cons of the different RV types, where the RV can and cannot go, and the requirements for the license of each of them.
Under this classification, motorhomes are classified into three categories, while the travel trailers are divided into two categories. In this article, we'll exhaust the unique properties and the strengths and drawbacks of the different classes of RVs.
Classes of Motorhomes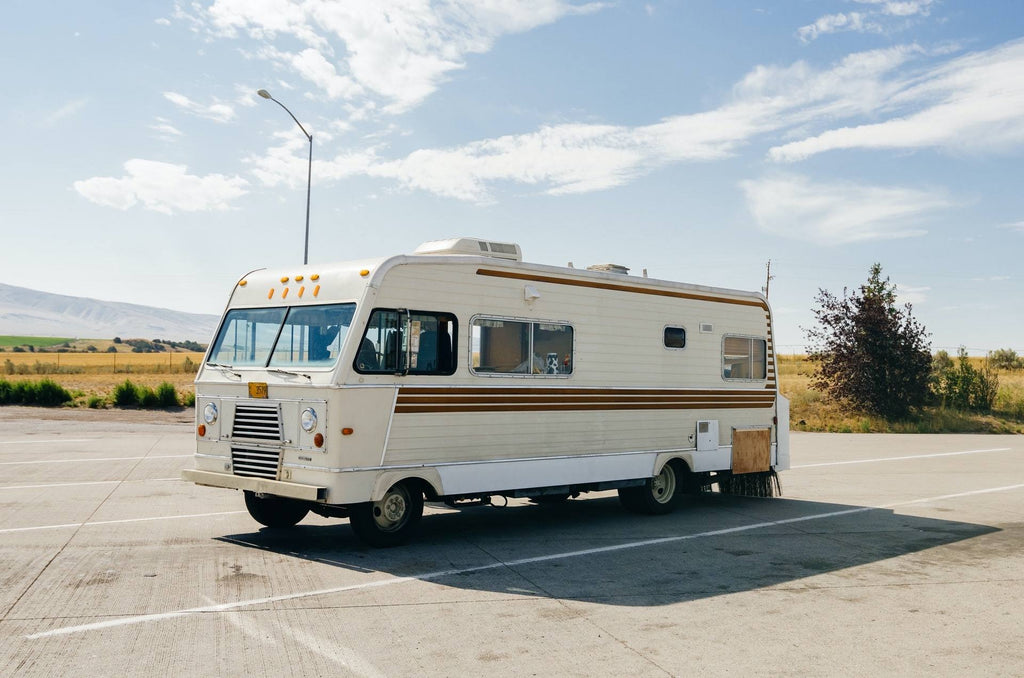 Class A Motorhomes are among the highly recommended RVs. It looks regular, but the only difference is the flat vertical front and its large windows. These motorhomes make the idea of home on the wheels so appealing. The class A motorhomes are about 30-40 feet long and have a width of 8 feet. This motorhome is vast, which makes it accommodates a lot of equipment. It has a fully equipped kitchen, bathrooms, TV, two or three King-sized beds, washing machines and dryers, and a very spacious dinette area. To have a more fantastic experience, get a solar generator from Acevolt. They also have some outs that allow them more storage space. Class A motorhomes are the actual definition of luxury because they are very comfortable compared to traditional homes. Class A motorhomes are often the best options for a family that loves to go on adventures a lot. Such families are always on the road, so most of their time is spent in the motorhome. Some even give up their houses to buy this class of RVs. These RVs are pretty expensive, but it's a good shot if you can afford them. This class's significant disadvantages are that they are costly, can't be parked in normal parking lots, and have low fuel efficiency.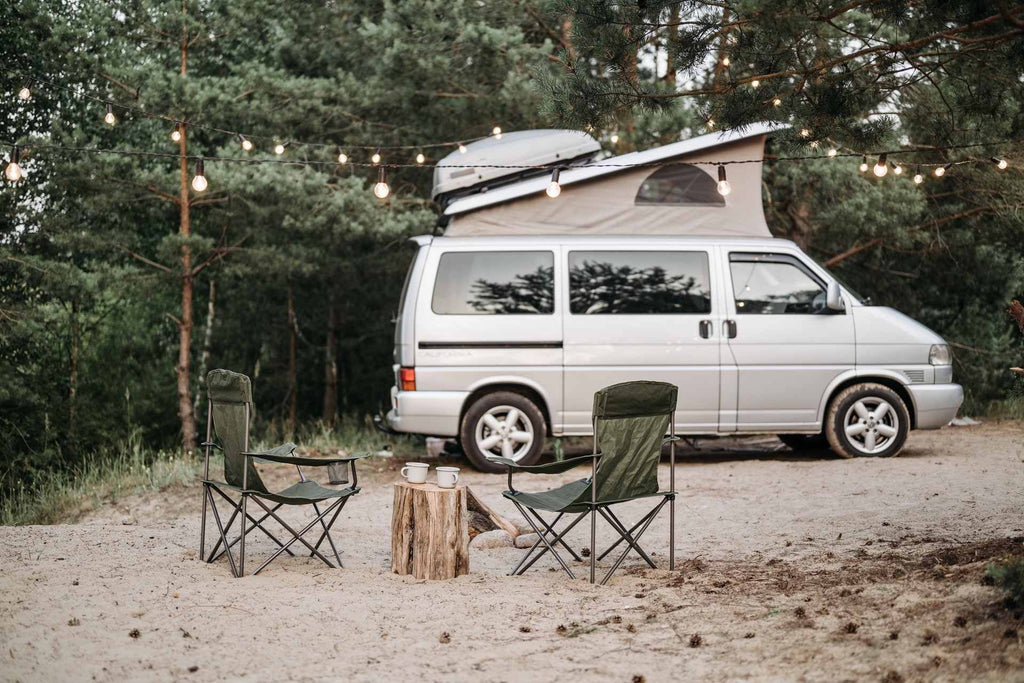 This motorhomes class are more miniature than class A motorhomes. They are mostly referred to as Van Campers because it has a van's base framework. Class B motorhomes can't take a large capacity of people; it's basically for a couple or a maximum of 3 people. They are about 17-19 feet long. Anything above three people would make the space all choked up and clumsy. With the small area, this class of motorhomes still has the basic facilities that one would need, such as a stove, sink, bathroom, tabletop fridge and a bed. The size of this motorhome is its most significant advantage; the size makes it easy to drive, used as a secondary car for a small family, and it also makes it parkable anywhere. They are great for long road trips because they are easy to drive and fuel-efficient. Not as Costly as class A motorhomes, and it is effortless to maintain. This motorhome class is very suitable for an adventurous couple or family with one child or for a single person who loves to go on several trips. This class RV is highly recommended for those that have a small budget. The class B motorhomes are very tight, have tiny storage space, can't take more than two persons and has little or no room for laundry and dishwashing.
Class C Motorhomes are built on a truck base framework, and the camper is covered with a cab cover. They are about 20-28 feet long and 10 feet tall. Class C Motorhomes have side-outs that make them look larger than Class A motorhomes. This class of motorhomes can conveniently accommodate about eight to ten persons. It is recognized as a significant rivalry to Class A motorhomes because of its space and facilities. It has many faculties such as a bathroom, a separate dining room instead of a dinette, stove, refrigerator, several sleeping areas, and ample storage spaces inside and outside the RV. Although these facilities are not as luxurious and expensive as those in Class A motorhomes, class C motorhomes are suitable for those who want ample space on a low budget. Class C motorhomes give so much convenience, eliminating discomfort. It has two exit doors for the passengers and driver. It has a cargo underneath the bedroom area for keeping suitcases, folded chairs, and other things that can be held there. They are much more spacious and better than a Class B motorhome and have reasonable fuel efficiency. Although they are big, they are a lot of work to drive and cannot be used to tow another vehicle.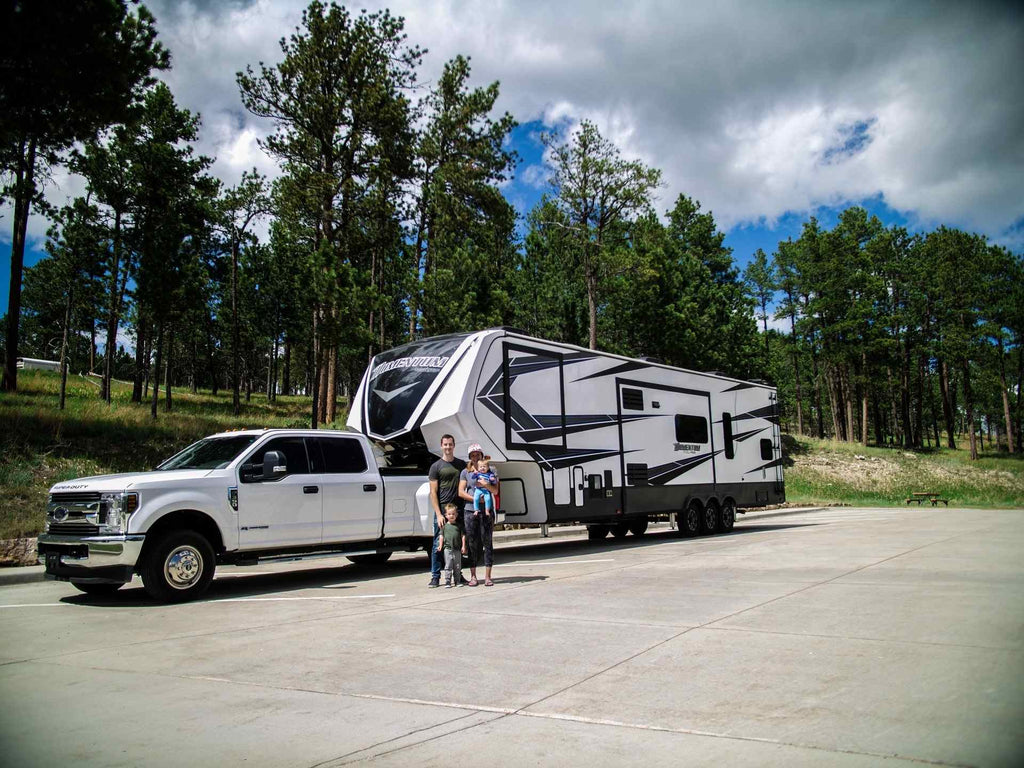 This class of RVs is different from motorhomes because they have to be towed behind a standard vehicle. The type of vehicle needed to pull the trailer depends on the size and type of trailer. Fifth Wheel trailers correspond to Class A motorhomes in size and comfort. They are about 24- 25 feet long with more options and floor plans. It has a large living area and side-outs. It's an excellent option for families who want to live in RVs fully. The fifth-wheel trailer has a hitch-up setup that makes it easy to navigate behind the vehicle. A fifth Wheel needs a pick-up truck with a special fitting hitch. It has a compartment that consists of a separate bedroom, bathroom and toilet. This compartment is different from the several other amenities in the trailer. It has three or more side-outs, making it very spacious to contain about 6-8 mattresses. A significant advantage is that it has better maneuverability than motorhomes. Although it has everything to make one comfortable, it requires a particular truck and hitch equipment which might be very costly.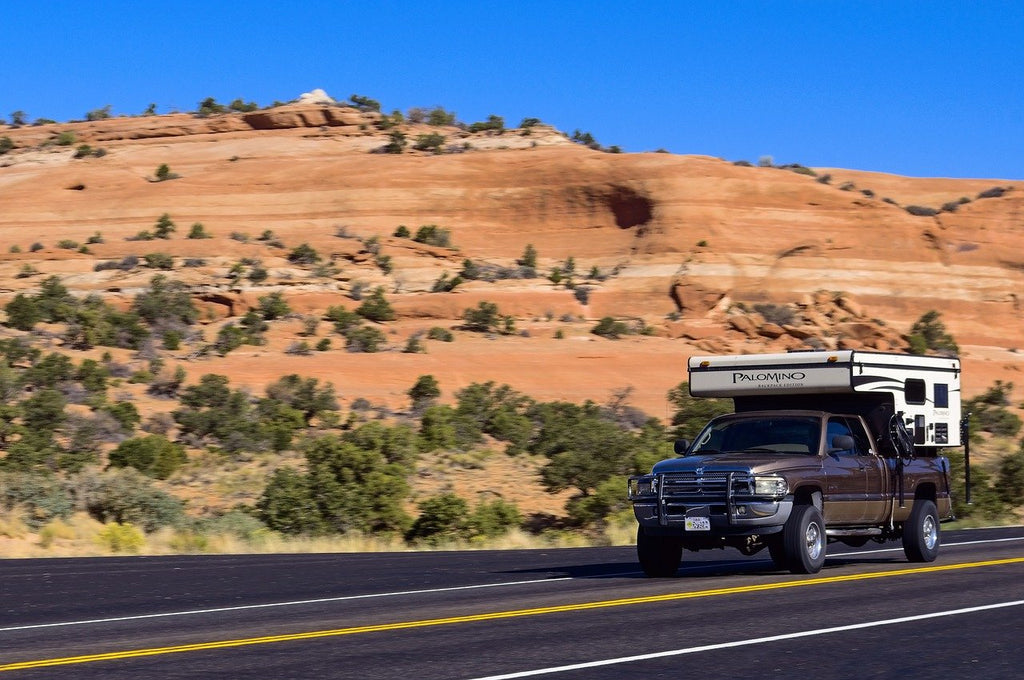 This is another type of travel trailer. It is designed to be mounted on the bed of a pick-up van. It is pretty easy to move around with a truck camper. A truck camper looks compact but very spacious. It contains the basic facilities such as a bed, shower, toilet, and cooking equipment setup. Using an RV camper is one of the economical ways to enjoy your adventure. With this class of travel trailers, you don't need to bother about a hitch setup. A truck camper also allows for another travel trailer or a boat on the pick-up van.
Conclusion
When choosing what camper to buy, you must consider the type, features, driver licensing requirements, Registration for the RV, Maintenance and fuel costs, and storage requirements. Having known the different classes, your decision should be based on your budget, how often you intend to use the RV, how many people will use the RV, and the type of vehicle you have.
You can also consider If you want your truck to tow the travel trailer or if you would want your car towed by a motorhome. By the time all the questions are answered, you'll come up with a good decision. While getting an RV, you can also consider a solar generator to power all your gadgets while on the road. Acevolt Campower 2000 is a very durable solar generator with a capacity of 1997Wh and is charged in under 87 min! 
---