10 Best SUVs For Towing Your Camper
---
Have you ever seen a fellow camper towing their camper with SUVs rather than trucks? Maybe you've already tried it. While an SUV isn't the most common vehicle for pulling an RV camper, they are capable and cost-effective. We have talked about the best towable trailers for camping previously. Today we will talk about 10 SUVs.
Sport utility vehicles come with a plethora of luxury features and, in some cases, excellent gas mileage. This post will look at the top 10 SUVs that tow on the market today with the largest towing capacities.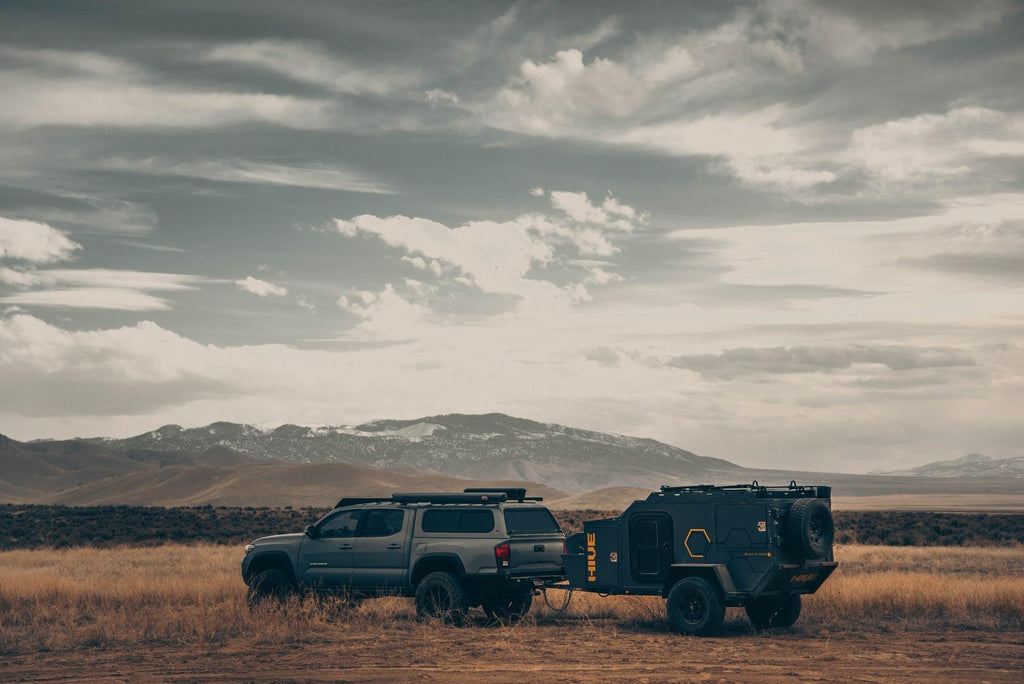 Advantages of Towing With SUVs
While an SUV may not be your initial choice for hauling an RV camper, you may be surprised at how tough and capable they are. Here are some of the benefits of towing a trailer behind your SUV.
1. Sufficient Towing Capacity
SUVs can pull up to 8,700 pounds in some cases. These SUVs can haul most light and medium-weight camping trailers.
SUVs, unlike trailers, can accommodate up to seven people. As a result, an SUV has more seating possibilities and can transport more people.
3. Adequate storage capacity
One of the advantages of hauling your camper with an SUV is having plenty of storage room.
Most campers, understandably, don't want to go camping without a backup power source. When you need to charge your electric devices, set up some camping lights, or brew some coffee, a good portable charging station like the Acevolt generator will keep you from being stuck. Its quick charge time and powerful LiFePO4 battery ensure that all of your electrical requirements are met quickly.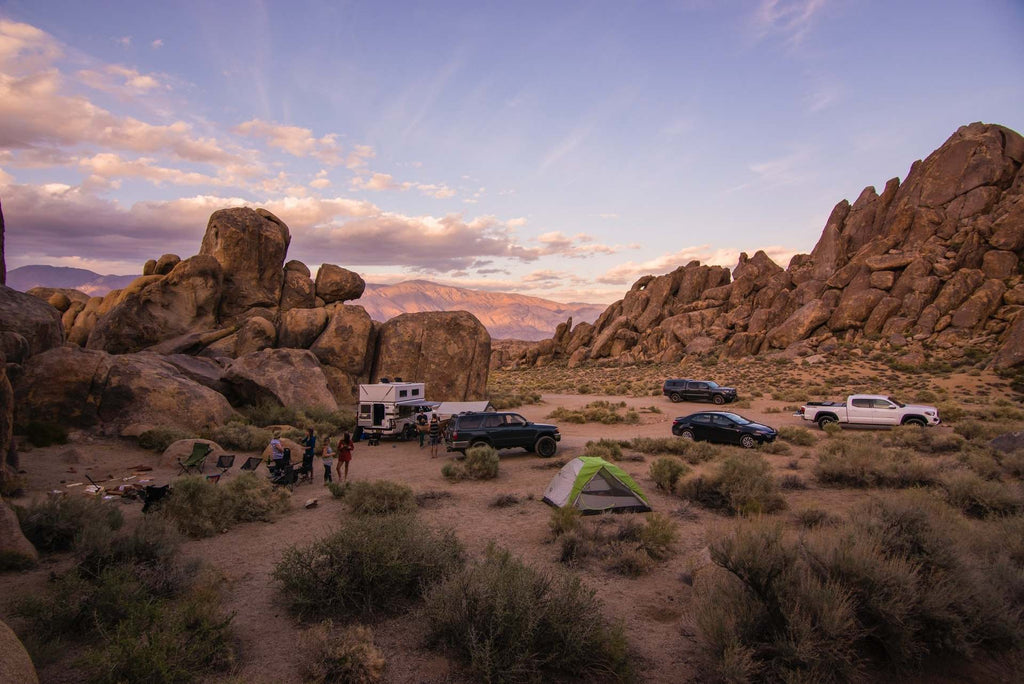 How to Choose the Best SUV to Tow
The best SUVs for towing have a few characteristics that make them stand out from the crowd. Towing capacity, tongue weight, and cargo capacity are among the qualities.
Your car's towing capacity is the maximum weight it can legally and safely tow. When you tow too much weight, your SUV will swing and lose control.
Because you'll virtually always be hauling a camper van with some additional weight (such as water, clothes, food, gear, and so on), the best SUV for towing travel trailers is one that can easily manage the camper's fully loaded weight rating.
You can find your vehicle's weight ratings and towing capability in the owner's manual or consult your dealer.
The tongue weight of a travel trailer is the weight of said trailer's tongue. The trailer tongue is the component of the trailer that connects to the bumper in the front. An SUV's tongue weight rating will almost always be 10% of its maximum trailer weight rating. So, if your SUV has a maximum trailer weight rating of 8,500 pounds, you can expect its tongue weight rating to be 850 pounds.
Tongue weight is significant for towing since it might pose driving dangers if it is incorrect. The trailer may swing back and forth if the tongue weight is too low (less than 10% of the total trailer weight).
As a result, travel trailer manufacturers rarely produce trailers with tongue weights exceeding 10% of the trailer's overall weight.
A vehicle's payload rating indicates how much weight it can carry onboard. Any weight permitted on the SUV's roof is also included in the payload rating. The roof weight rating for your SUV will be specified in the owner's manual.
When deciding the best vehicle for towing a camper van, keep in mind how much supplies you'll be transporting both inside and on it and the number of passengers.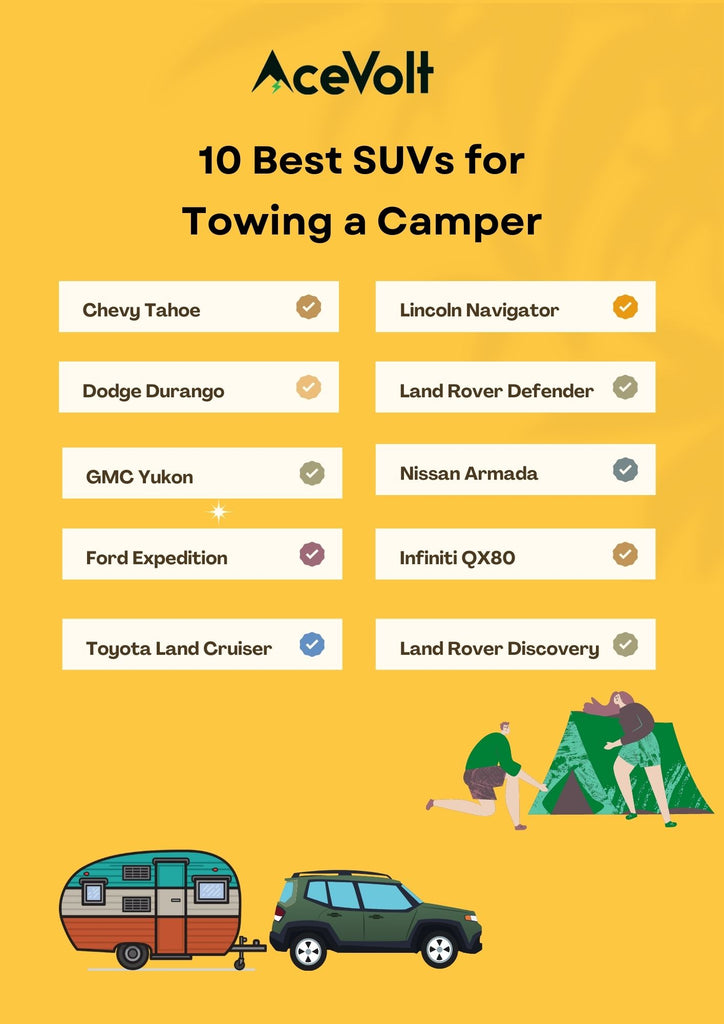 10 Best SUVs for Towing a Camper
While an SUV may not be your initial consideration for towing a camper van, you may be surprised by how tough and capable they are. Some of the best towing vehicles for travel trailers are SUVs, which have superior towing capacity. Continue reading to learn about the best towing SUVs for your camper van.
With a maximum towing capacity of 7,900 pounds, the Chevy Tahoe is an excellent choice for towing a travel trailer. With three rows of seats and plenty of cabin room, this dependable SUV can comfortably seat up to eight people for long road journeys.
This SUV gets up to 21 mpg in the city and 28 mpg on the highway, which is best in class. This gas mileage is great for a car of this size.

You might just find the best SUV towing capacity in the Dodge Durango. When fully loaded, its towing capability ranges from 6,200 to 8,700 pounds.
This SUV has a city fuel economy of 19 mpg and a highway fuel economy of 26 mpg, making it an excellent choice for long-distance towing.

The Yukon is GMC's answer to the Chevy Tahoe. This SUV, like the Tahoe, can tow up to 7,900 pounds and accommodate up to eight people comfortably. This sport utility vehicle gets 21 mpg in the city and 27 mpg on the interstate.
The Ford Expedition is a well-known and dependable family SUV for towing trailers. With seating for up to eight people and ample baggage space, it is an excellent towing vehicle for several camper vans on the road today, with a maximum towing capacity of up to 6,000 pounds.
When properly outfitted, the Toyota Land Cruiser is a reliable SUV capable of towing up to 8,100 pounds. Depending on the layout, it may accommodate five to eight people.
The Land Cruiser's fuel usage isn't as good as some of its competitors, with only 13 mpg in the city and 17 on the interstate. But it's a great option if you want to go off-road.

When fully loaded, the Lincoln Navigator has a maximum towing capacity of 8,300 pounds. This massive SUV can easily accommodate up to seven people.
It doesn't get the highest mpg on the list, with just an estimated 16 city miles per gallon and 22 highway miles per gallon. The Lincoln Navigator makes up for its poor gas mileage with luxury features like a one-touch foldable third-row seat and a motorized liftgate.
The Land Rover Defender has a towing capacity of 8,201 pounds and can seat up to five passengers when fully equipped. This SUV is a good option on the list, with up to 18 city mpg and 21 mpg on the highway.

Land Rover compensates for its lack of mpg with its aesthetics and specs, such as a tow hitch, roof racks, steel rims, a rinse system, an armrest cooler, etc.

The Nissan Armada has a towing capacity of 8,500 pounds and can comfortably accommodate eight people. This full-size SUV gets up to 14 mpg in the city and 19 mpg on the interstate.
Blind-spot warning, all-mode four-wheel drive, and a tri-zone entertainment system are Armada's key attributes.
The Infiniti QX80 has a maximum towing capability of approximately 8,500 pounds, which you wouldn't expect to find on the best towing SUVs list. According to the manufacturer's estimates, this vehicle gets up to 14 mpg in the city and 20 mpg on the highway. It doesn't get the highest gas mileage, but it can tow a lot of weight.

Up to seven persons can be accommodated in the QX80.

The Discovery is another Land Rover sport utility vehicle. It can tow up to 8,200 pounds. This car has 19 mpg in the city and 22 on the interstate.

The Land Rover Discovery has seating for seven passengers and is one of the best towing SUVs with a stylish exterior.
Conclusion

An SUV for towing is a wise and cheap choice for many families, with surprising towing capability and decent gas mileage. You can rest easy knowing that there will be enough room for all of your family members and pets and plenty of luggage space.

And you don't want to go camping without the best solar generator for emergency preparedness. The Acevolt Campower weighs only 22 lbs. So it will fit snugly in your campervan without taking up much space. Camping in comfort can't get any better than this.

---
Related Product