Car Camping Essential Tips for Solo Car Campers
---
Camping alone is similar to the usual camping you are used to when camping with the family or in a group of friends. The only difference is that this time you will be alone, you will set your schedule alone, you will set up the tent alone, you will decide what to eat alone, etc.
Going solo camping sounds scary. However, with the proper preparation, mindset, and safety precautions, the preparation you can have a successful solo camping trip.
This article gives tips for having an excellent car camping trip all by yourself.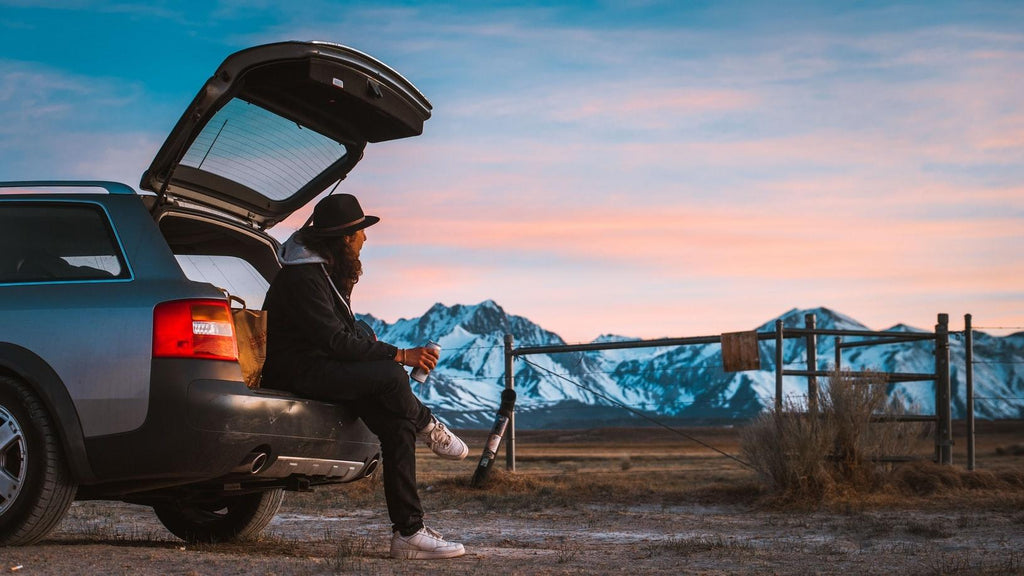 What is Car Camping?
Car camping is defined as sleeping in a place where you can drive your car. Some people mistakenly believe that camping in your car entails sleeping in it. Sleeping in your car is thought to be more comfortable and safe than sleeping in a tent. This is a common misconception.
Car camping entails loading up your car with all of your camping gear, pulling into your campsite, and pitching your tent on a designated tent pad.
Car Camping Benefits
Car camping entails both mobility and storage. When you're backpacking, every ounce counts. A lot of the available room in a camper van is used for sleeping. Camping gear, coolers, a camp kitchen, and day packs may all fit in your car. It's also small enough to park in regular places.
You can carry kitchen utensils and cook as you do at home. You can carry appliances like a camper fridge and electric heater because you won't be backpacking the size of these appliances won't bother you. You can even carry a generator to power up your electric stove, heater, fly zapper, and lamps, giving you the ultimate luxurious experience.
For a solar generator that can be your solo car camping buddy, the AceVolt power generator is a great fit. It is noiseless and has a lifespan long enough to power numerous appliances at a time.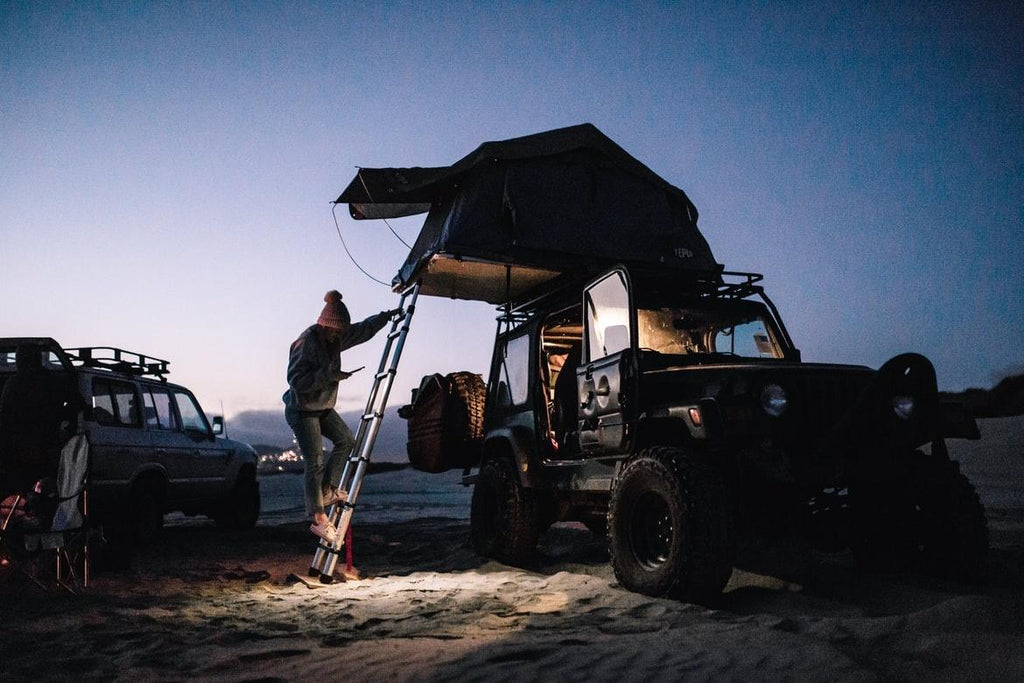 Is It Legal To Camp In My Car?
A lot of people ask questions like "is sleeping in your car illegal?" or "can I sleep in my car?" As of today, no federal statute makes sleeping in your car illegal. Even while some states prohibit overnight parking in rest stops and other public places, it is not considered a crime. Sleeping in your car is permitted in every state in the United States, but where you may park is a different story. Laws differ from state to state and even city to city.
So, where can you go vehicle camping? There are authorized campgrounds for tent, vehicle, and RV camping all over the United States.
Car Camping Tips and Ideas
1. Know what permits you'll need and park properly
Where to park is the first question that every car sleeper must solve. You can figure out where you can stay legally and unbothered using apps or Google searches. That way, you can find a number of free and paid spots where you can make yourself at home for the night. Alternatively, overnight parking and camping are permitted on some Forest Reserve roads. As long as you're not blocking anyone's way and you have the proper credentials or permits, you're good to go.
2. Pick An Ideal Campsite
Even if you're a seasoned camper, it's advisable to stay at campsites that you've visited before when going solo. You'll have a greater understanding of the terrain, know where to obtain things like water or dry wood, and be more aware of any danger zones.
It's also a good idea to pitch up camp within a short walking distance of other campers or rangers, especially if you're going to a new location. If something goes wrong, you'll be able to seek aid fast, or someone will hear you if you call out.
3. Carry a Lot of Water
Many vehicle camping areas, particularly those in the mountains or the arid Southwest, lack reliable water sources, forcing campers to provide their own beverages. The problem is that individuals frequently base their water supply on how much they intend to drink, forgetting that water is also needed for cooking, cleaning, and maybe bathing or first-aid.
Taking twice as much water as you believe you'll need is a solid rule of thumb. I don't cut corners in this area because water scarcity can have disastrous implications. Because you won't have to carry it in on your feet, there's no reason to limit the amount of water you bring.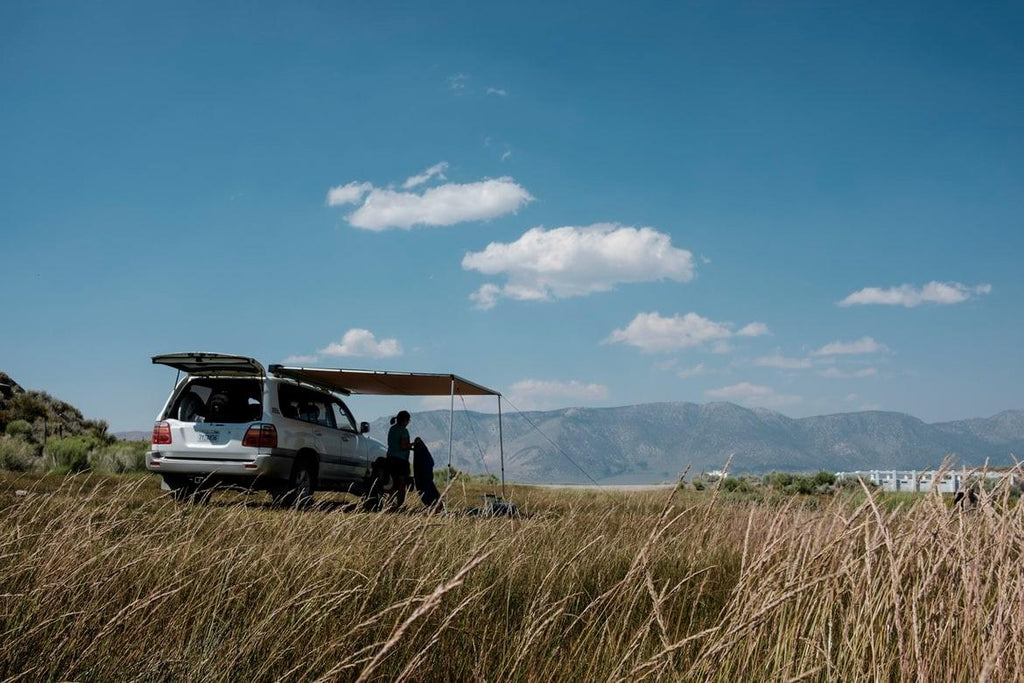 4. Take a Lot of Food
Campers of all ages are generally happier when they are adequately fed, and in certain situations, excellent cooking can even be the highlight of a vacation. Camping food staples such as cereal and rice are inexpensive and can be purchased in bulk, and you should prepare for large groups.
Keep food in the car, preferably in a cooler. A cooler is useful for preserving perishables such as meat, cheese, eggs, and milk.
5. Take Some Luxury Items Along
There's nothing like a good cup of coffee first thing in the morning. Or take your favorite pillow along on your camping trip. These items will make you feel more relaxed!
Luxury items are not strictly necessary but would make life more comfortable or enjoyable for you. One advantage of car camping is that you have enough room to stow some extra luggage. So after you've packed your car camping essentials, you could include items such as a good coffee maker.
6. Take A Portable Power Station
Camping generators have the potential to completely transform the way you camp. If you have a portable generator, you can easily prepare food, enjoy a well-lit campsite and, if necessary, turn on a tent-safe electric heater powered by AceVolt Campowers. 
The AceVolt Campower solar generator is the safest solar generator for camping. You can expect fast charging for your devices, as well as 2500+ charge cycles and a 5-year product lifespan. Many campers choose AceVolt electric generators because of how efficient it is.
7. Get Some Entertainment
During a solo car camping trip, even those who enjoy solitude and enjoying nature may experience loneliness and boredom. We're sociable beings who are used to being in the company of others—physically or via our phones. So make a game plan for yourself. It will take some time for you to acclimate.
So bring a book, a sketchpad, or something else to keep you occupied during the downtime. Relax with a movie on your smart device after a long day of driving or touring. Just make sure to download your preferred movies before stepping out to potentially service (and Wi-Fi-free) camping ground.
Solo Car Camping Tips for Females
Solo camping might appear daunting but is actually safe. In fact, spending some time by yourself in nature can have benefits for your mental health.
Some people see women camping solo to be dangerous, and let's face it, it can be risky—not unlike other types of camping. But the truth is that horror stories are few. Here are some tips for solo camping that ensure you a time all on your own:
1. Mentally Prepare Yourself for Solo Camping
You'll have only yourself to rely on if you're camping alone. If you're used to having your partner or kids put up the tent, gather firewood, and keep watch at night, you'll have to take on all of these responsibilities immediately.
2. Reduce Your Social Media Posts About It
When you're camping alone, the last thing you want to do is broadcast to the entire world. On social media, not everyone who follows you is out for your own good. So when camping alone as a woman, you should keep things kind of hush.
You should, however, let a friend or family member know your plans, itinerary, and where you will be.
3.

Acquire As Much Information Before Setting Out
It would be best if you learned everything you can about the place you intend to go camping in alone. It is important that you know the following: the camping location, geography and terrain, weather conditions during camping, security of the camping site, and mobile network coverage. The latter is very important as you'll need an excellent mobile network to communicate with loved ones and to request assistance when necessary. 
4.

 Maintain a Safe Distance Around Other Individuals
When camping solo, one safety measure to take as a woman is to be alone but not far from a group of people. You can be guaranteed by collaborating with park rangers if any are available.
In other words, even if there are other people around, you can still have a nice solo trip—and it is undoubtedly feasible to plan your journey such that you are never wholly alone or alone with a person you don't know.
5. Carry the Ideal Camping Clothes
If you are camping under the hot weather, you need to carry clothes that include breathable underwear, sweatpants and sweatshirts, lightweight shoes, tank tops, t-shirts, and so on.
And for camping in the cold, you need the appropriate base, middle and outer layers to retain your body heat, as well as socks (not cotton), hats, gloves, and boots.
Conclusion
Solo camping does not have to be complicated, and when it's done using a car, things can get even easier. You have the advantage of carrying enough items along, sleeping in your rig (or in a tent attached to it or situated somewhere nearby), and just enjoying some time alone.
Just stay in a safe and recognized campground, have an idea of the location (a map would help), and enjoy your camping trip without fear. It just might be your most exciting adventure yet!
---
Related Product