10 Safety Tips You Need To Know On A Solo Road Trip
---
A solo road trip offers freedom. However, it also comes with its fair share of responsibility. Safety should be on the top of your mind, especially when planning your first ever solo road trip or camp alone. The last thing you want is to stand stranded in the middle of nowhere, hoping for someone to pass by.
Being prepared is essential for overcoming any challenge that comes your way. It will ensure that you have an incredible time. The fact that you will be driving alone means that you need to take charge and make sure that you know how to handle even the worst of situations. Before you embark on a solo road trip, you need to read our top 10 safety tips. So, what are you waiting for? Let's get started. 
1. How to Deal With Unexpected Weather
The first thing you need to do when planning a solo road trip is to check the weather. If the forecast shows extreme or adverse weather, you should wait it out. Learn as much as possible about the weather conditions of the route you decide to take. Driving in windy and wet conditions increases the possibility of an accident. Hence, you need to think things through. Keep the weather channel on when driving to know about what to expect. If a storm approaches while you are midway, you should stop at a motel or choose a different route.  
When you go on a solo road trip, you need to ensure that you do not waste power. For instance, you should avoid scrolling through social media aimlessly or listening to songs on your phone. Using power properly will make sure that you are not out of control. Otherwise, things can get tricky when on the road. Having no electricity is the worst thing that can happen. Hence, you will need to be cautious about how you spend the electricity. In addition to this, do not use too many big-powered machines at once, which is easy to cause short circuits, overload, and even fire, causing hidden dangers to safety.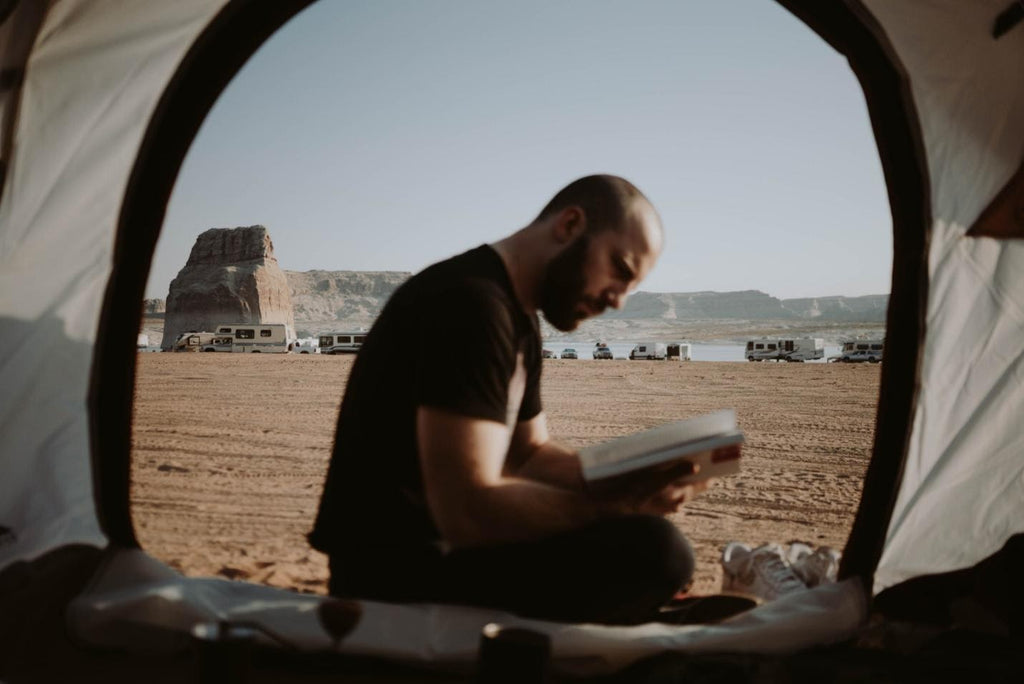 3. Prepare a Portable Power Station for Camping
A lot of people still pack generators when they go camping. But generators are not only unsafe, noisy, and environmentally unfriendly (they need gas to generate power), they are also very unportable. Whether you plan camping or go off-grid, you need to prepare a camping portable power station to ensure that you have a sufficient power supply. It is essential when on the road. Keep in mind that a mobile power station that uses LiFePO4 cells is a lot safer than one that uses Li-ion battery cells. 
Always go for a LiFePO4 power station as it would have an easier time resisting a much higher operating temperature. It is possibly your safest option. Although a Li-ion portable power station can efficiently operate under 104F, only a LiFePO4 mobile power station would resist a higher temperature of up to 140F. It would reduce the risk of a fire, an explosion, or overheating. 
4. What Safety Tools You Need To Put In Your Trunk
Prepare an emergency road kit to ensure that you have the best solo road trip. In addition to a camping portable power station, you will also require the following safety tools for camping in your trunk.
A Flashlight: Light is crucial when it gets dark.
Heavy-Duty Jumper Cables: You never know when your battery dies, and they are necessary for getting your car back on the road.
A First Aid Kit: To treat any injury.
A Tire Inflator: For pumping air into your flat tire.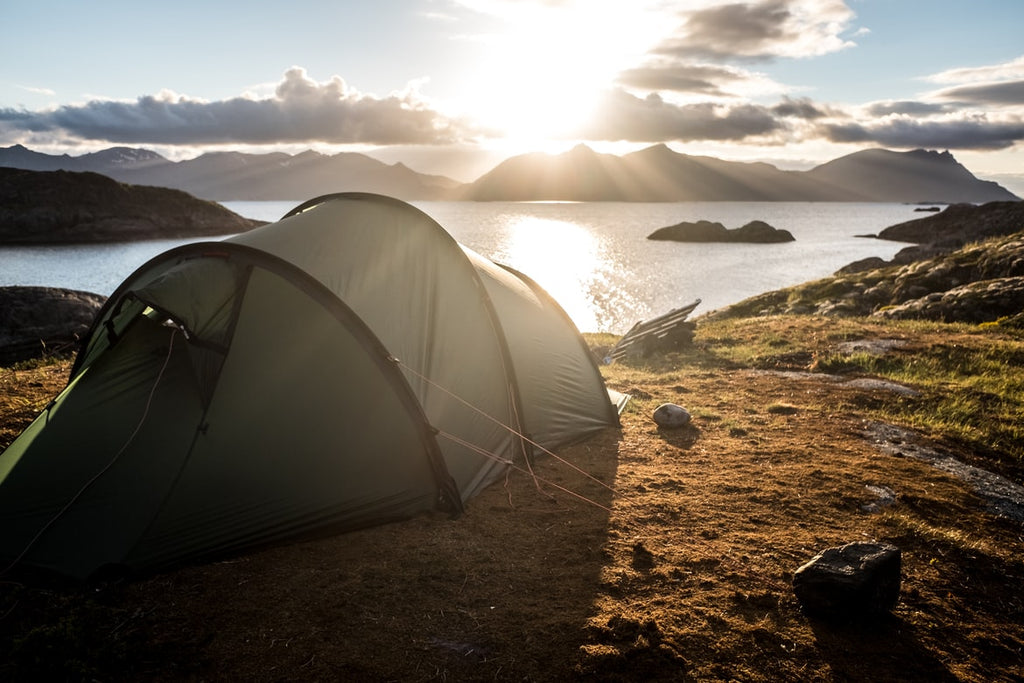 5. Sleep Well Before Driving
If you have watched Mr. Bean Holiday, you would know how difficult it can be to drive when you are sleepy. This is why you must get plenty of sleep before you hit the road. It is one of the essential safety tips that you simply cannot compromise on. Only when you feel that you have slept enough and are fully recharged should you embark on your solo road trip. Besides, lack of sleep is one of the main reasons people experience an accident when on the road. Therefore, you should be well-rested for the adventure. 
6. Follow the Basics of Road Safety
Another major safety tip that you should know is following the basics of road safety. When you follow road safety rules, you get to increase your chances of remaining safe on the road. The following safety rules should be followed when driving. 
Stay Alert
Avoid Making Assumptions
Use Turn Signals
Wear Your Seat Belt
Follow Traffic Signals
Respect the Yellow Light
Avoid Using the Phone While Driving
Obey the Speed Limits
Be Patient
Be Predictable
Never Drink When Drunk
Respect Other Vehicles
Ensure Proper Vehicle Maintenance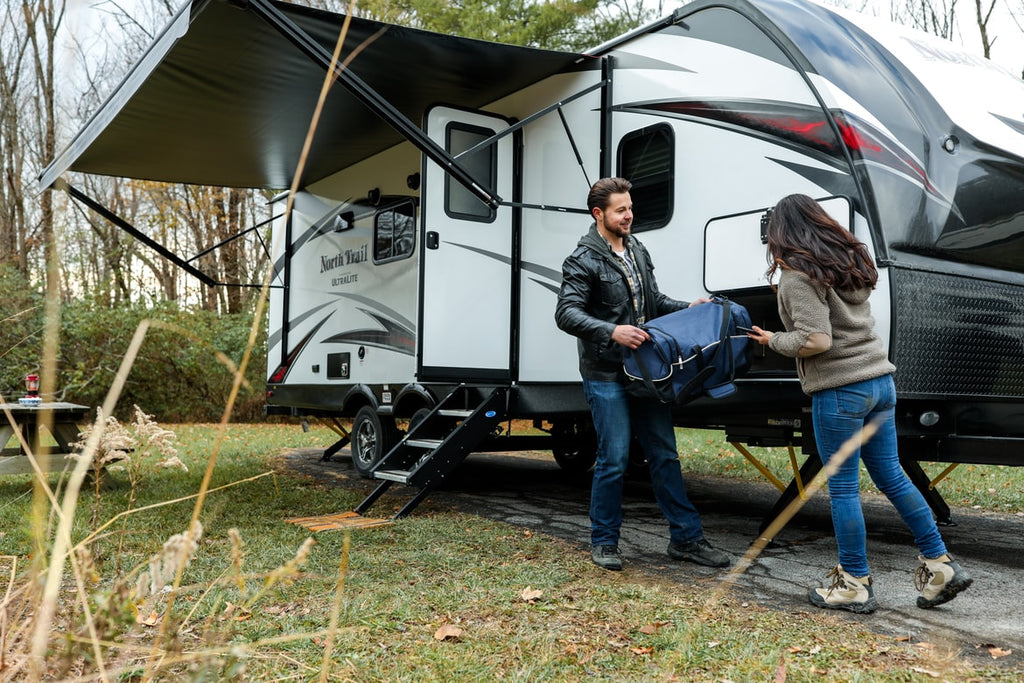 7. Do A Pre-Road Trip Car Check
The next safety trip you should follow when going on a solo road trip is a pre-road trip car check. Check all your types, the petrol, the wipers, the lights, the water, and the oil. Learn how to change a type and how to use the necessary recovery equipment.
8. Have a Plan
Yes, you read that right! For the best solo road trip, you need to have a plan. Reading our post is a great start. Although it is perfectly fine to go with the flow, you still need to know your route options and the type of accommodation available. For example, you need to consider what kind of terrain your car will be able to handle in advance. Mountains, mud, snow, etc., are the terrains that can easily cause a car to break down. You do not want to get lost in those complicated situations waiting to be rescued. In addition to that, remember the names of towns and fuel stations that come along the way; this is also useful in extreme situations where you need to be rescued and tell people exactly where you are.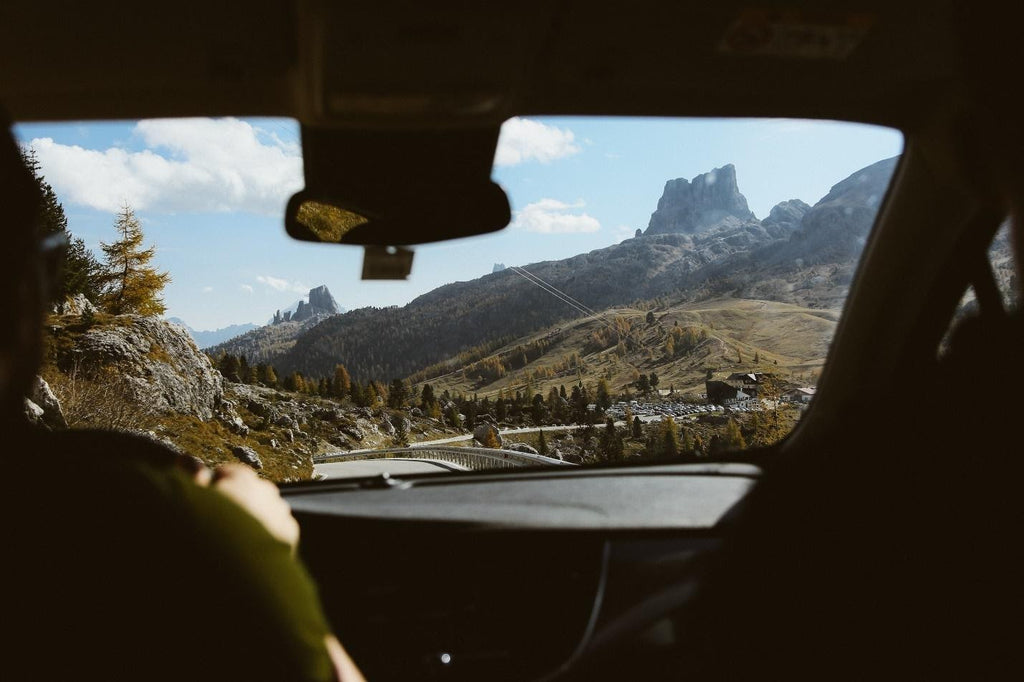 9. Tell Someone Where You Are Going
You should always follow an important safety tip is telling at least one person where you are going. Share your details and get them to check up on you so that you have someone to keep an eye on you and help you out somehow.
10. Know Your Limits
Finally, you need to know your limits. If you feel tired after driving for 4 hours straight, take a break. Understanding your limits and taking the right action can go a long way in making sure that you enjoy a safe solo road trip. You should also know the limits of your car as you cannot expect it to keep going for hours. 
Summary
Once you have finished reading our post, you will know the top 10 safety tips for a solo road trip. You must bookmark our post and share it with your loved ones to ensure that they stay safe when on the road. Here is a recap of the tips.
Keep an Eye on the Weather
Properly Use Electricity
Set Up a Camping Portable Power Station
Pack the Right Safety Tools
Get Enough Sleep Before the Trip
Follow Road Safety Basics
Get Your Car Checked First
Have a Plan
Let Someone Know Where You Travel
Stick to Your Limits
---
Related Product