Camping In North Darkoda ( 6 Spots To Go)
---
Camping In North Darkoda ( 6 Spots To Go)
North Dakota is the third most populous state in the United States of America. It has the pedigree of having the most prominent monuments in the world. Known as the fly-by state, it houses the largest cow statue and the most giant buffalo statue ever seen.
These monumental sites amongst enigmatic sites in North Dakota are worth your time. To ensure you have a seamless camping experience as you plan your next trip, we have curated a list of the top camp places in North Dakota.
Theodora Roosevelt National Park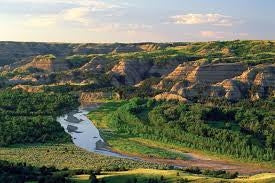 Address: 315 Second Avenue Medora, ND 58645
Spreading across 70,446-acre, this national park can trace its history back to 1883 when Theodore  Roosevelt came to North Dakota from New York to hunt Bison. There are two campgrounds. Both campgrounds share a group site with many other standard areas. If you would love to camp with your horse, a group site is designated for this. Come prepared with your electricity and water supply source, as all the campgrounds are without hookups or showers. Primitive and RV camping is your best bet. Need a clue on how to power your grid? Head to acevolt.com to see the best portable power stations, such as the campower 2000, for a great time on this campground.
The campgrounds are open throughout the year except on days when there is a road closure due to bad weather. Hence, the best time to visit Theodore National Park is in summer. The sites on the South units are available by reservation. In contrast, others are available on a first-come-first-serve basis. Movement around the park is not restricted, and campers can explore the park during the day and night.
  Theodore National Park is suitable for hiking, wildlife viewing, and many more. Each campsite is structured to suit your mission on the campground. The Elkhorn Ranch Unit is Roosevelt's home ranch and is remarkable for solemnity, solace, and peace. The North and South Units are infamous for their dramatic scenery. You could also see Bison while in this unit of the park.
For reservations and bookings, call: 701 623-4466 or visit https://www .nps.gov/thro/planyourvisit/index.htm
Lewis and Clark State Park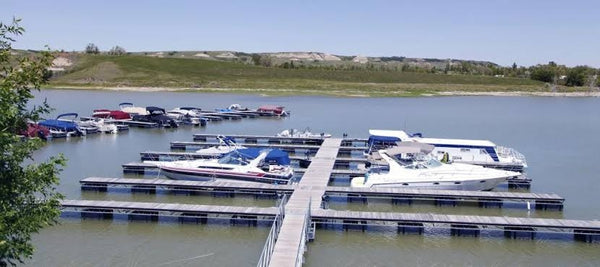 Address: 4904-119th Road North West Epping, ND 58843
Phone: 701_859-3071
  A Family-Friendly state park, it is one of the best considerations when it comes to recreation in North Dakota. It is situated in the northern part of Lake Sakakawea. Not without historical traits, it was a camp of choice for the Corps of Discovery explorers Meriwether Lewis and William Clark.
With a peaceful and scenic atmosphere, you can ditch the noise and find yourself again. Have ample experience with large tents and RV camping sites with full hookups. Schedule your visits during the spring, fall, and summer. The campgrounds' busiest days are during the weekends.
The campground is 20 miles east of Willston and has 8 primitive tent sites and 5 group sites. You would find these amenities readily available; they include water faucets, flush toilets, and clean bathrooms with showers. Playgrounds for kids, picnic areas, and Wifi service.
Lake Sakakawea makes the state park a great spot for fishing and boating if you are a water enthusiast. It also has a swimming beach with washed sand. Nature and other outdoor activities are hiking a self-guided nature trail, birding, wildlife viewing, flora walks, and many more.
The Campsites are available for rent all year round. A site costs $17-$30 per night. Camp visitors can make reservations ahead of arrival at the campground.
WOLF CREEK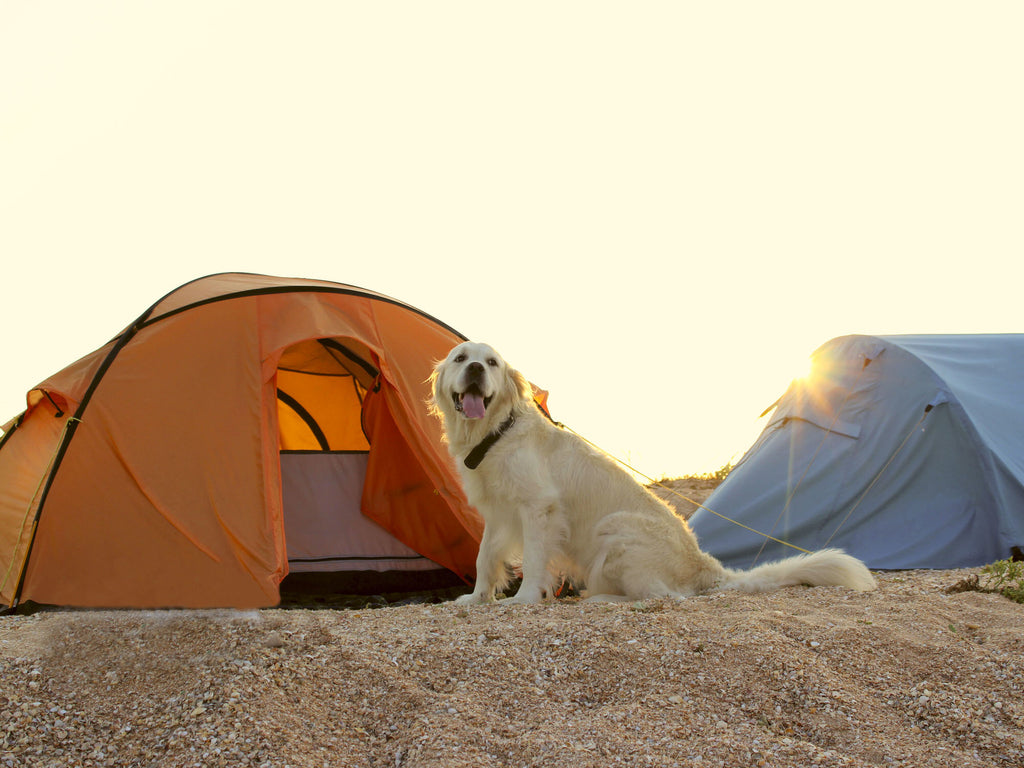 Address: 9th street NW, Coleharbor, ND 58531, United States.
Wolf creek is yet another campground that features Lake Sakakawea. The lake's southern shore consists of 67 primitive campsites, each equipped with a picnic table and grill.
The campground has recreational activities that everyone and anyone can enjoy while vacationing there. These activities include fishing for Bass, swimming, and hunting in the wild management area on the campsite's east and west sides. The kids aren't left out. The playground keeps them engaged. Canoeing, skiing, biking, and hiking are other activities that can be enjoyed in company.
Carrion Dam National Fish Hatchery and Garrison Dam Power Plant are attraction sites close to the campground.
To make reservations, call(701) 654 -7411
The East Totten Trail
Address: Coleharbor, ND 58531, United States
East Totten Trail Campground consists of 30 campsites that offer you the chance to either camp primitively or in standard electric sites. These campsites can be rented for the day and overnight use.
Not only can you camp with your family and friends, but East Totten trail is Pet-Friendly, so you can bring your pets along. However, pets must be placed on a leash when out of the lodge.
 It is equipped with basic amenities for your convenience. Such are a dump station, picnic tables for group hangouts, boat ramps(ramps would come at a cost) sewer system, and potable drinking water. Electricity is provided, but going along with a portable solar panel of your own would help you in an emergency like an unpredicted blackout.
To get a good look at the lake in its glory, maximize the camp pads provided. In all, camping on the East Totten trail would cost you less than $50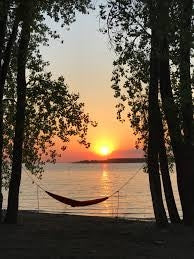 DEVILS LAKE
Address: Devils Lake, ND 58301, United States
Devils lake is the largest water body naturally formed in North Dakota. It spreads across 160,000 acres. Irrespective of what your goal for your next adventure might be, Devils Lake has something for you. Visitors would find several camp options. There are 364 sites from which you can choose either camp tent or Rv style. Each site can accommodate about 60 guests. Quite large, isn't it?
Beyond camping, attraction sites can help boost your mental health and increase learning to explore within the campground. Fort Totten Historical site, Lake region, Heritage center, White Horsehill, Spirit lake, and many more.
NORTH PARK CAMPGROUND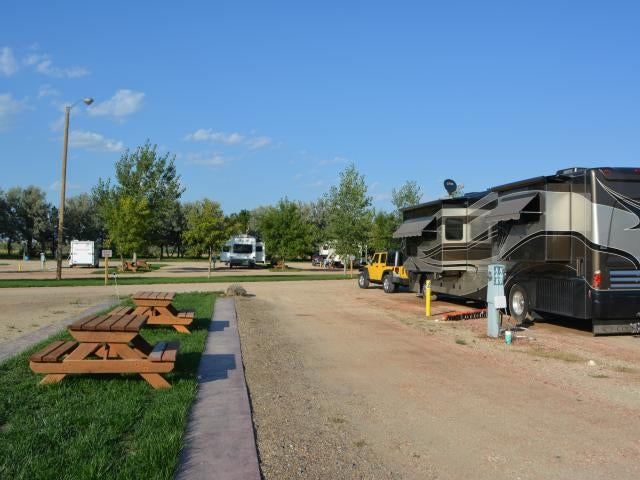 Address: 2320 Buckskin Dr. Dickson ND 58601 United States.
North Park campground is an RVers favorite. The pull and back-through sites are large enough for any RV to sit comfortably. Every RV site has a full hookup with 30/50 amp electric depending on what you can afford.
A Tent camping option is also available. There are 184 sites with modern tents, full hookups, and rustic camping in the woods.
The perks of this campground lie in its customer service and big pull-thru sites. Camp guests may choose between daily, weekly, or monthly rates. This is dependent on how long a camp guest intends to stay on the campground.
The basic amenities on the campground are accessible by registered members alone.
IN CONCLUSION:
The sites highlighted above are noted for the best camping experience and service. However, knowing these campsites' peculiarities is essential before deciding on any. Factors such as the year's season and distance are also very critical when making your choice.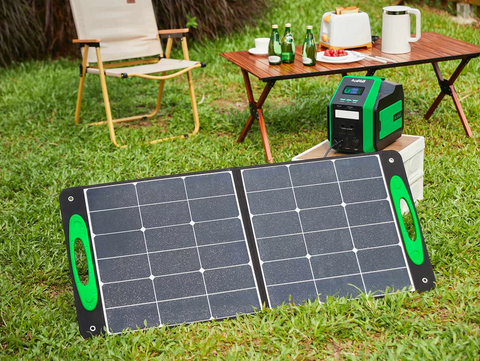 ---
Related Product
AceVolt Portable Solar Panel 200