Camping in New Jersey: Here are 6 Nicest Campgrounds
---
Camping outdoors is beneficial to one's health and general wellbeing. It takes your mental health from zero to 100. In a short time, you feel better, at peace, reconnecting with yourself. Hence, camping is a getaway from the stress that being on a device long brings. 
Now that you know why to camp, your search for the best camping spot begins; New Jersey is one of your best options. NJ campgrounds are not just scenic but rich in an ambiance that enables campers to connect with nature on a whole new level. Also, there are several activities to engage in kayaking, hiking, swimming and many more. The campsites in New Jersey have something for everyone.
Wharton State Forest
31 Batsto Road Hammonton, NJ 08037
Wharton state forest stands out distinctively. In the variety of trails that it possesses. These trails can be harnessed from hiking, horseback riding, and mountain biking. Therefore if you are on adventure camping, here is the campground for you. The campground is open all year from 8:00 am-8:00 pm. It is is pet-friendly; however, to have your pet on the campground, you would have to fill out a Pet Registration and Certification form.
Also, It boasts primitive campsites tent and trailer campsites as well. The former can house fifty tent and trailer sites whilst the latter can take thirty-four tents and trailer sites fully equipped with fire rings and picnic tables. You have access to potable water and clean restrooms to the camping site in the camp. There are nine cabins; five accommodates four people while the other four accommodates six and eight people, respectively.
There is wildlife that visitors can feed their eyes on, such as; Hummingbirds, ospreys, turkeys, purple martins and many more exotic birds. Recreational activities such as hiking trails, horseback riding, mountain biking, kayaking and canoeing are ways to spend time. Hunting is allowed in designated spots within the camp, while fish are within the river and streams.
No entrance fee is required for the park. Smoking and alcohol are prohibited in states parks in NJ, not excluding Wharton Park. Spaces are reserved on a first-come, first-serve basis. Call the park office: 609-561-0024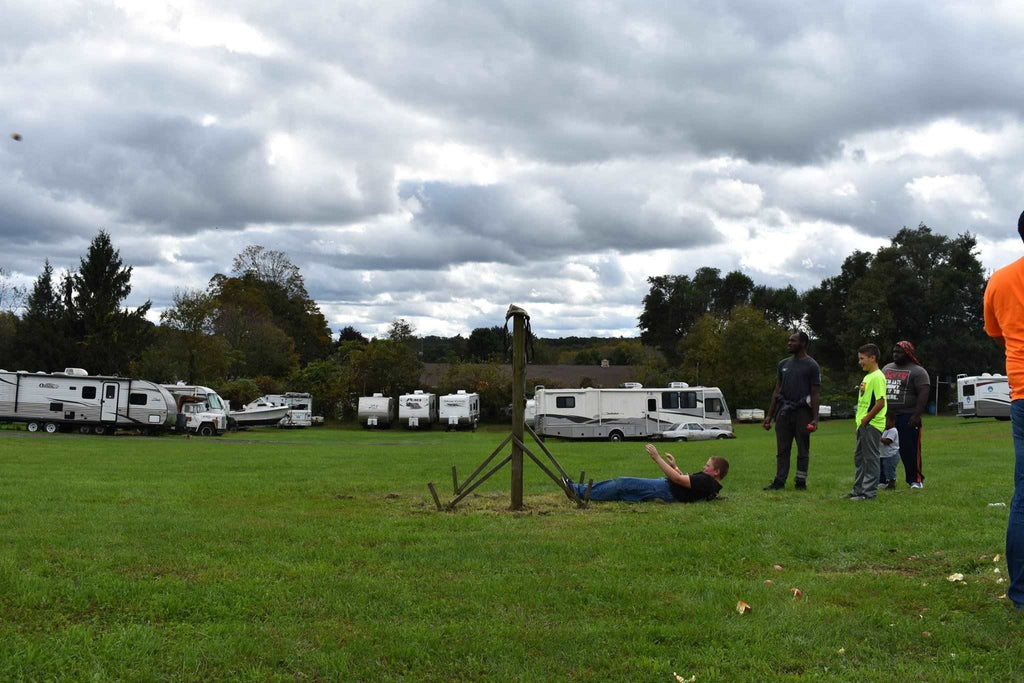 Triple Brook Camping Resort
58 Honey Run Road Blairstown, NJ 07825
Triple brook resort is one of the family-friendly campgrounds New Jersey has. It is located beside Delaware waters in the Skyland Region of NJ. Its closeness to this area boosts its scenery, surrounded by natural landscapes.
Not only would you find the atmosphere here relaxing. It is equipped with amenities that give you the home away from home experience. The extras on the campsite include a family-sized pool, fish pond, playground, basketball court, clean bathhouses with hot shower, propane filling, a camp store, and the list goes on.
Themed activities are planned out for families to build a family bond and fun on the campsite grounds. They are, however, subject to change. Other engaging activities are hiking, fishing, swimming, playing board games. Your kids are not left out of the fun. The playground is equipped to keep them busy. Surrounding fun places like the City of Make Believe, or the Lakota Wolf Preserve are worth your visit.
Camp rates vary from seasonal to daily rates depending on when you visit the campsite and how long you would be staying. The daily rates are primarily for water and hook up. If you are camping on a budget, having a portable generator as part of your camping gear would do you a lot of good.
Reservations are to be made online. Reservations are confirmed after a deposit has been made. Find the reservation request form at their site or Call: (908) 459-4079 for more information.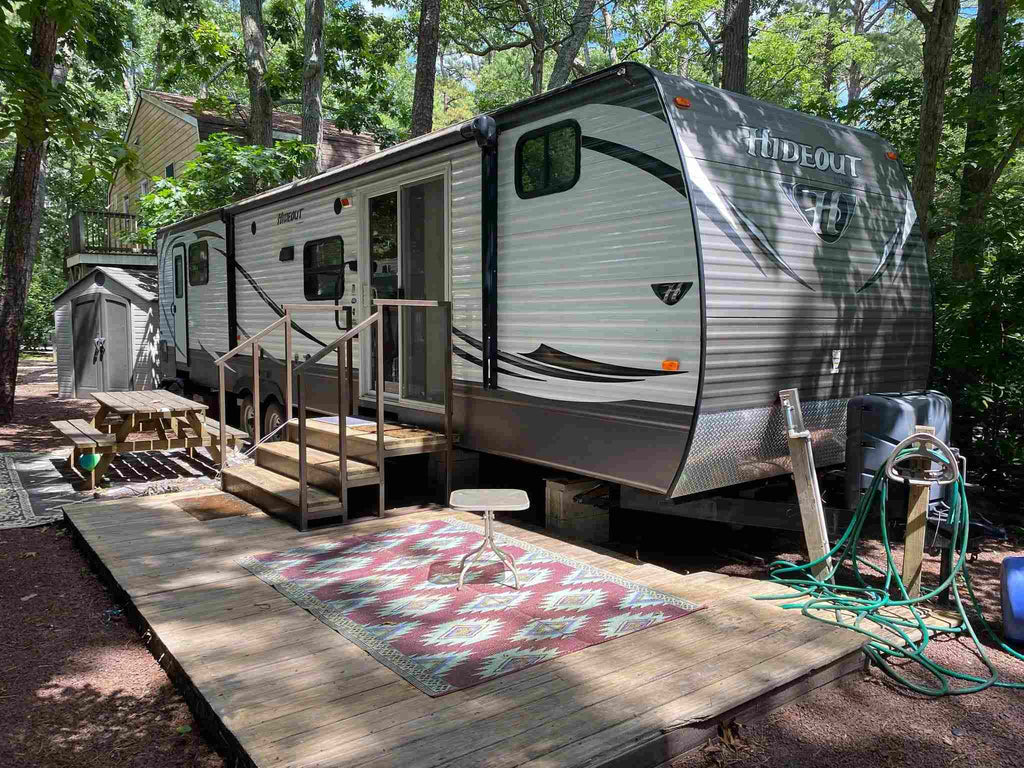 Whippoorwill Camp Grounds
Marmora: 810 South Shore Road, Marmora, NJ 08223

Nestled in the woods with a scenic shoreline and rustling treetops, Whippoorwill is the perfect spot for your desired getaway. Forget your worries as this campground offers you a "restful camping experience."

It comes fully equipped with water, a sewer system, electric hookups, and free WI-FI access. The level of comfort here is better felt than imagined. A 25 meter solar heated, crystal-clear pool is accessible to campers who love to swim to cool off after a hot day or as a hobby. Also with the pool is a camp store, playground, game arcade, gym, tennis, basketball and volleyball courts and a library. The library is open all day and for free. Whatever choice of activity you desire to engage in is available. Access to other facilities comes with a token.

Camp activities are themed based on the management and holiday season. Accompanied with these are swimming, tennis playing and so on.

Families who do not want to go all out to camp outdoors can rent cabins. The cabins are conducive for a maximum of six guests. The campground has several sites. Tents and Rv campers are welcome.

Check-in time starts at noon and ends at 3 pm, while check-out is fixed at 11 am. You could arrive or exit the campground later than planned if you made arrangements earlier. Reservation must be made for two nights minimum except on holiday weekends when you reserve three nights. Take note that all payments are non- refundable. Call: 609-390-3458 or email.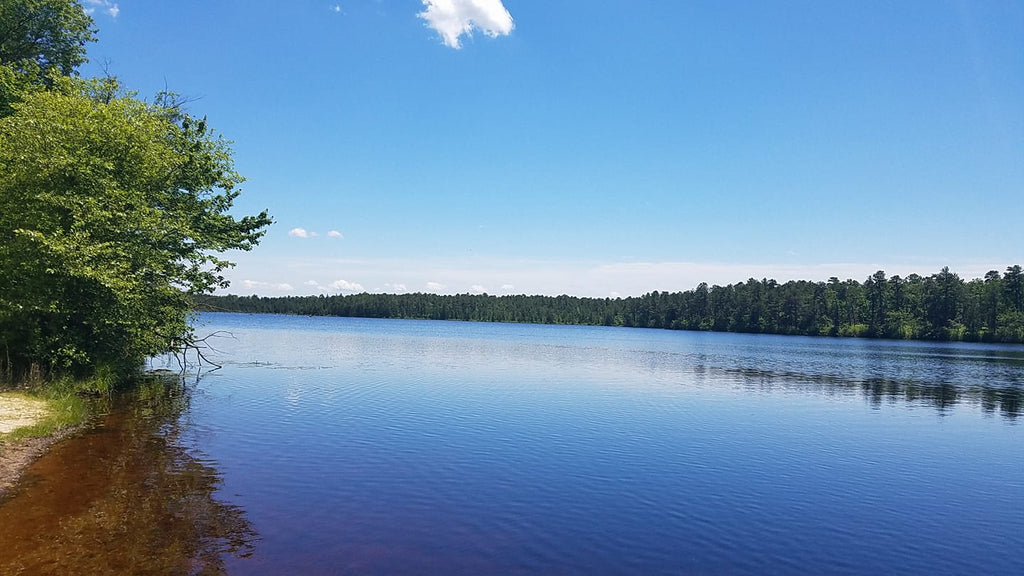 Brendan T. Byrne State Forest
New Libson: Mile Marker 1 Highway Route 72 East Woodland Township, 08088
Spans over 38,000 acres, this forest is the second-largest state forest in New Jersey. It is rich in history and would enjoy visiting if you are adventurous and enjoy wildlife. It is pet-friendly with 82 tent camps; 14 are family campsites.
Group camping is allowed. For this purpose, there are three group sites designed to accommodate a hundred people for this purpose. The campsite is equipped with a fireplace, campfire rings and picnic tables. Parking is not allowed on the group site, hence the designated parking lot to the group sites. Cabins are available for rent as well.

No entry fee is required to gain access to this park. Smoking, swimming and alcohol are not allowed on the campgrounds. You would also be required to leave no trace of yourself behind while you camp. Remember to bring a trash bag along as the center has no trash receptacles. A major reason for this is that black bears are commonly found throughout New Jersey. Reducing the smell of food perfumes would repel bears from you.
Keep yourself and your family engaged with hunting, hiking trails, mountain biking, picnicking etc. If you would like to book a visit, call: 609-726-1191 or email.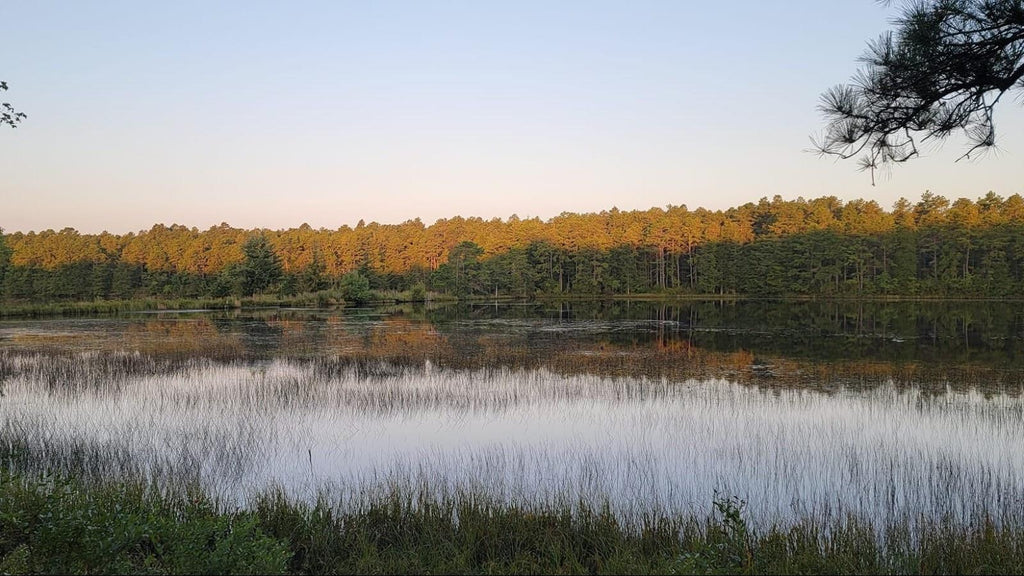 Timberline Lake Camping Resort
365 Route 679, New Gretna, NJ 08224
Timberline is located in Pine Barrens on 130 acres. On the resort are 185 shaded and wooded campsites. The campground is open to seasonal and daily campers depending on their choice. You can safely create memories with your family. Primitive and indoor camping is allowed.
Camp visitors can pick from a list of activities that vary from themed weekends that everyone can enjoy. Other recreational activities include; swimming, canoeing, kayaking and other sporting activities.
This family-oriented camping resort offers free access to WI-FI, clean restrooms, laundry facility, camp store, sewer sites, large swimming pool and a game room. Cabins are up for rent large enough to accommodate four to six people.
A minimum reservation of 2 nights and three on holiday weekends is required. Each campsite is limited to a maximum of 6 persons. The seasonal sites consist of a vacation home and free winter storage. Access is granted into the campground during winter, and Reservations are confirmed on receipt of a $50 deposit. Visitors must pay a camp fee based on how long they stay on the campground.
You should call ahead to confirm the available sites before heading to Timberline resort. Call (609) 296-7900 or emai.
Ocean View Resort Camping
2555 Route 9, P.o Box 607, Ocean View, NJ 08230
Oceanview is the largest private-owned campground in New Jersey. There are 1173 spacious and shaded campsites on this campground suitable for tent and RV camping. Each campsite is fully equipped with facilities that make for convenience for every visitor who visits the camp for the first time. You would find a fire ring, picnic table, swimming pool, fish pond, camp store, cable TV as well as water and sewer systems in clean restrooms. More importantly, the bathrooms are designed with accessible stalls taking the limit on persons visiting this resort.
Events are also lined up for campers to have a fun-filled and relaxing getaway. These events are themed based on major holidays celebrated around the world and in the USA. While on the camp,  explore other options such as swimming, fishing, playing basketball or volleyball sports, or having some game time in the arcade. Vacation with the kids and pets, Oceanview is family and Pet-friendly. Your kids can play in any of the three campgrounds available. Be fully aware of the Pet rules guiding this campground. 
Reservations are made via filling out a request form and not via mail. For further information on the campground, contact customer service on (609) 624-1675 or email.
Conclusion
Thank you for reading this article on the best places to camp in New Jersey. If you want to consider more options, you should read about camping in Illinois. We hope you can find one or two places that pique your interest. Leave a comment if you have found this helpful.
Acevolt Campower designs camping gears that offer you a better camping experience. Our range of products is affordable and durable, able to satisfy your off-grid needs. No matter where you are in the world, we can reach you. Enjoy free worldwide shipping when you purchase acevolt campower 700 portable power station today.
---
Related Product