Top 5 Places To Camp In Pennsylvania In 2022
---
Many people resort to camping to get time away from the noise of social media, find the real essence of their being or simply for the fun of it. If you are like them and are searching for a guide to camping in PA, this article is for you. First, You must be aware that camping in PA is restricted to designated campgrounds. That is, you cannot camp anywhere in Penn's state Parks even though access is free. The goal is to help you find the most suitable campground in PA for your next camping adventure.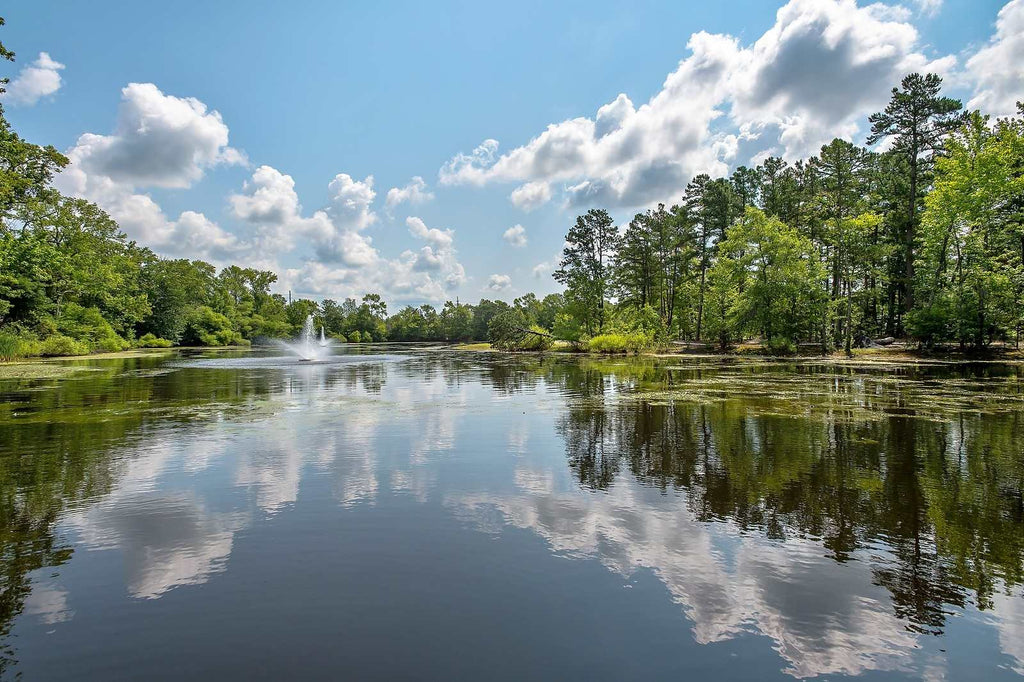 CHESTNUT LAKE CAMPGROUND
117CHESTNUT LAKE RD, BRODHEADSVILLE PA 18322
Like most campgrounds in Pennsylvania, this campground is surrounded by a lake and is a perfect site for relaxation and calmness of the mind. The scenic view of the beach enhanced by lush green trees even sets the atmosphere for an ideal getaway.
It is located on 100 acres of land in the Pocono Mountains with spacious campsites that have no limits. It has been in existence as far back as 1980. Yet, in 2022, it is still viewed as one place to camp in PA. This is due to proper maintenance by its owners.
Campground Opens all year round; campers can enjoy various activities such as canoeing, fishing and swimming. Campers can resort to playing arcade games on rainy days, wondering what the kids would do while the adults get busy? A playground is available for them to play in. By the way, here is an article for you "Camping Skill Lessons For Kids"to teach your kids some camping skills. 
Swing lo, Swing chariots! Amenities accessible to campers are clean restrooms, a propane refill station, full hook-up sites, a Laundry Room and a campground store to restock supplies. All campsites are connected to WIFI, Cable TV and cell reception. You can still stay connected.

There are rules guiding residency in this campground for the sake of every camper's convenience. Campers can also access the camp map to familiarize themselves with the campground before their arrival. 
You must not be less than 21 years of age to reserve or rent a space. A non-refundable site fee is required if space must be reserved for you. Also, if you would have to cancel, you must give a 14-day notice before getting a refund deposit. Check-in starts at 2:00 pm, and checkout is at noon.

Call (570) 992-6179 or send an email for inquiries and bookings.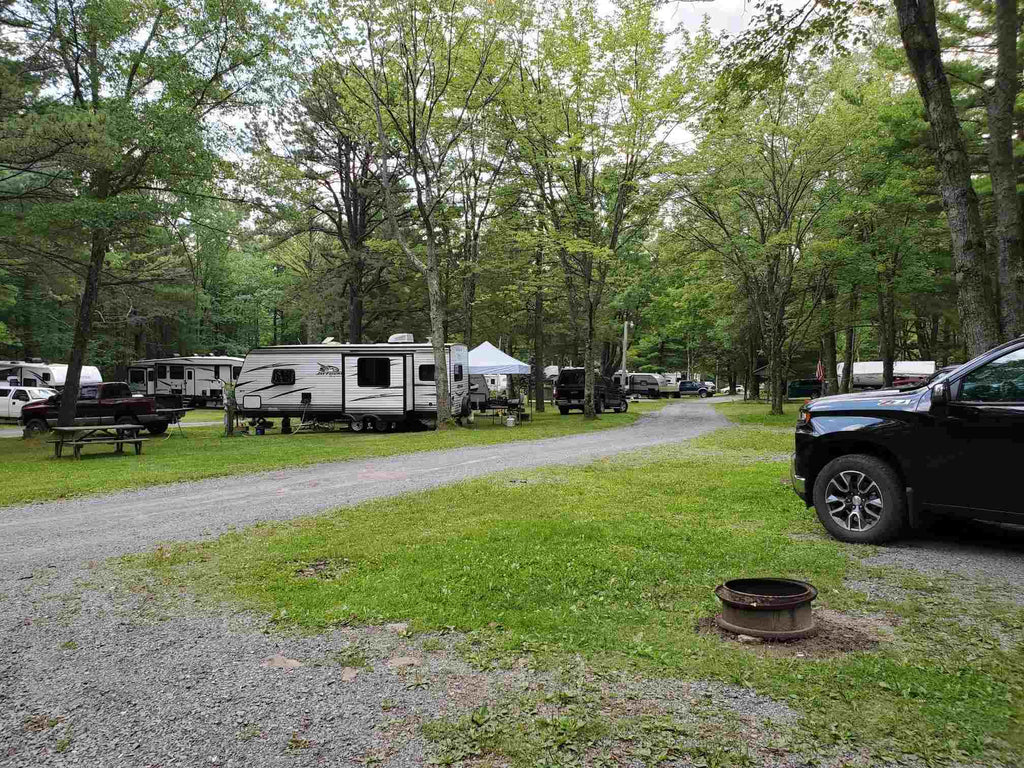 HOLIDAY PINES CAMPGROUND
16 PINE TREE LANE LOGANTON, PA 17747

If your campground choice is a small family and pet-friendly and cozy one, look no further, Holiday Pines is the campground for you. Welcome to the campground, "Where every day is a holiday." Holiday pines are at the gateway to the PA wilds, halfway between state college and Williamsport, and with beautiful scenery, camping in PA's finest is home away from home. Enjoy your time in spacious RVs, tents and cabin sites. Also, the campground is equipped with amenities for the convenience of first-time and returning camp visitors. You can access modern and clean bathrooms, a pool, wifi access, firewood and propane refill, picnic tables and fire rings for a day out in the sun.
Planned activities are curated to spice up the fun on the campground; according to the website, "every weekend is a party on the campground." There isn't a dull moment. Keep yourself abreast of happening events before your arrival on the campground. Other activities include hiking trails, golf playing, pinball and ping pong playing, volleyball playing. The playground is equally equipped with toys to keep the kids busy.
Fun on this campground is a complete package you do not want to miss. Reservation is made based on on-site options—check-in by 3:00 pm and out of rental units by noon and campsites by 1:00 pm. Make your booking by calling: (570) 725-2267 or email.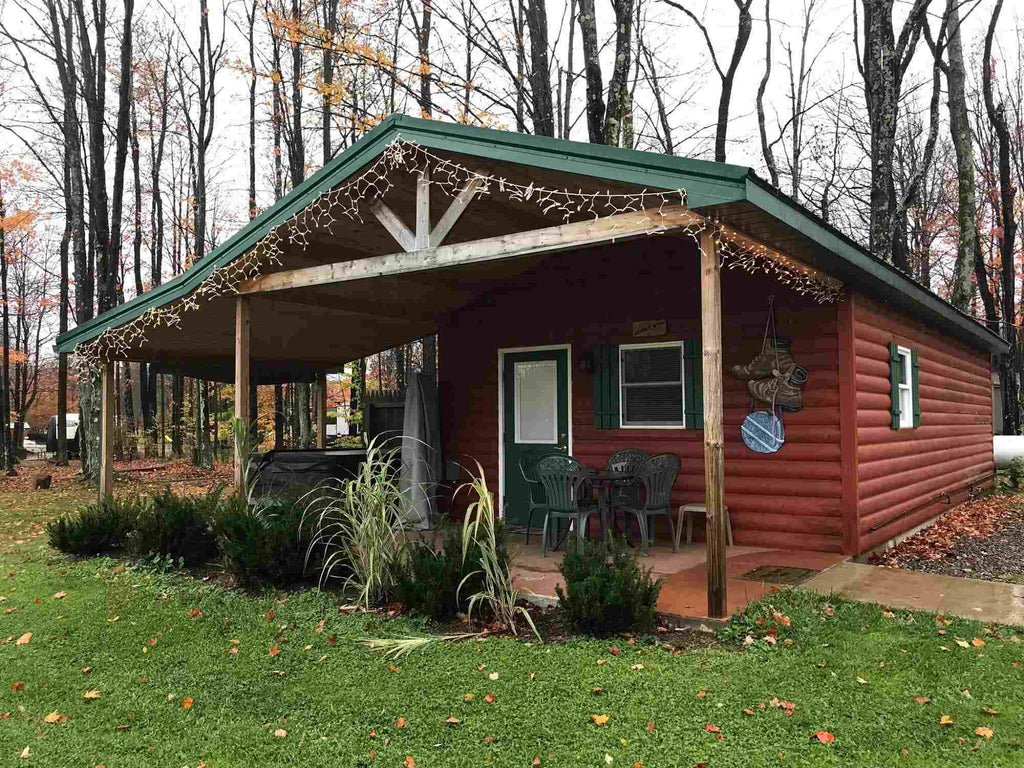 FOREST RIDGE CABINS AND CAMPGROUNDS
3566 LOLETA ROAD MARIENVILLE, PA 16239
On 23 acres of land space, Forest Ridge is located between the cook forest area and Allegheny national forest. It is a quiet and clean campground with ample campsites. It is pet and family-friendly, so you need not worry about where to keep the kids and pets. Parents can access a pack-n-play for their babies to sleep in. The forest brings you closer to nature.
The campground is open all year round, based on the season. In Winter, reservations must be made a week before arrival as camp authorities can change camp schedules based on the weather. For instance, water flow ceases during the cold seasons. Also, the choice for a campsite is based on preference. This varies from water and electric sites to a full-hookup place.
Although a forest, the network coverage is strong; there is free WIFI access, air conditioning, clean restrooms, basketball court, volleyball court and private hot tubs in most cabins. There are five cabins in total.
Check-in times are from Monday- Saturday 3:00pm -9:00pm and Sundays by 3:00pm-5:00pm.Visitors must plan travel towards these times as visitors cannot conduct early check-ins earlier than this. Camping rates are based on the campsite with four persons per unit. Call for reservations; (814) 927-8340 or mail.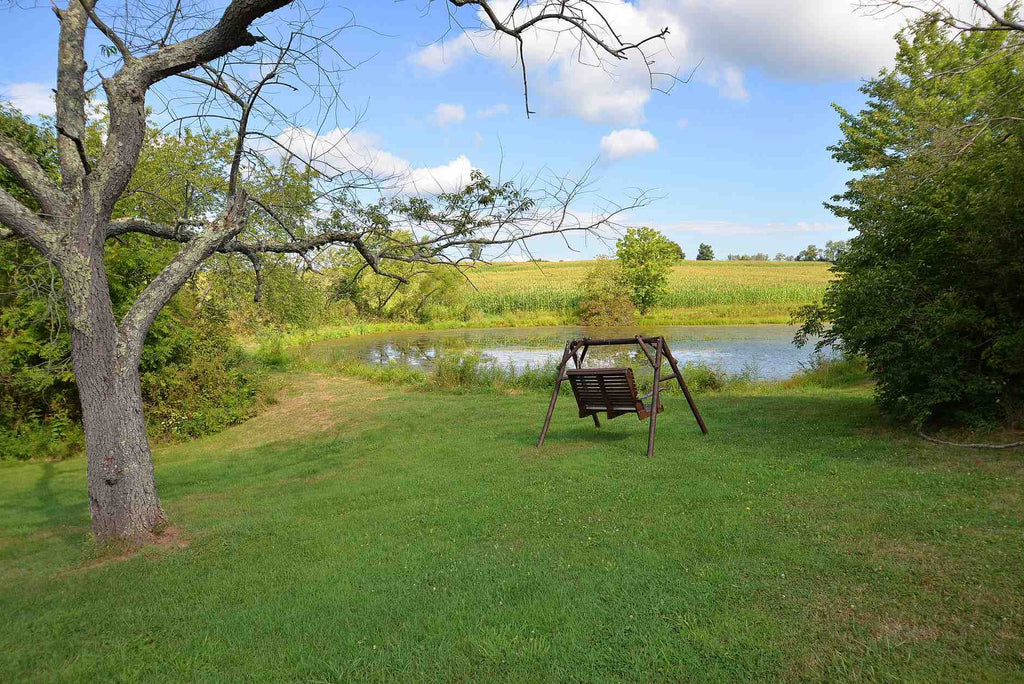 RAYSTOWN LAKE REGION
6993 SEVEN POINTS ROAD, SUITE 2 HESSTON, PA 16647
This campground features the largest lake of about 8,300 surface areas in Pennsylvania. Its location is within Huntingdon country. Initially, it was for water and electric supply when the lake was created. It has since transcended that use. Popular activities on this campground are boating, swimming, fishing, mountain biking and scuba diving.
 There is about 3,000 camping pitch in this region, of which campers can choose from and numerous hiking trails. During your vacation, you can get a houseboat and live on the water all through your stay. Notable, isn't it?
Group camping on this campground is welcome. Activities are not limited to water alone; there are land activities to enjoy, such as hiking trails, hunting and picnics. Accommodation opportunities include; hotels, luxury cabins and lodges.
To reserve a space on this adventurous campground, call: (888)729-7869 or email.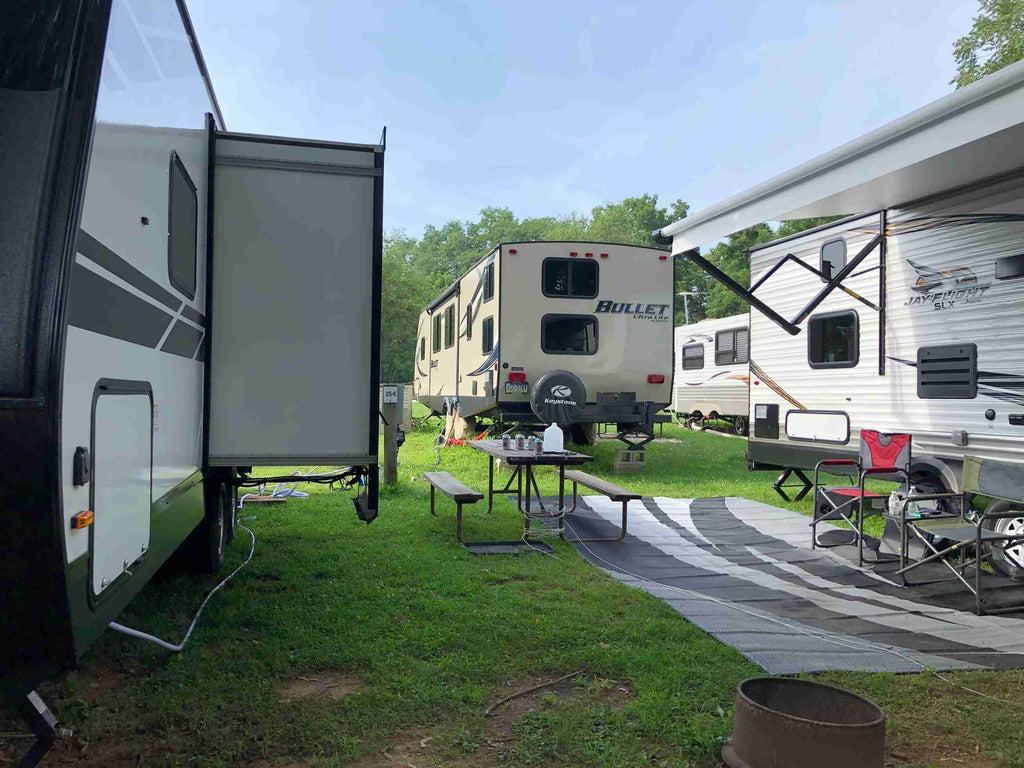 WESTERN VILLAGE RV PARK
200 GREENVIEW DRIVE CARLISLE, PA 17015
This camp features 235 campsites, Six primitive loft cabins and pull-thru sites in Carlisle, Pennsylvania. It remains open all year round. The park presents an events calendar that can be explored by visiting and permanent campers throughout the camping season. However, activities are subject to change based on a change in weather.
Camp fees are per night charge based on two adults and children, and children under four have free access. Reservation is made according to the individual's choice ranging between water and electric hook-ups to a full hook-up. Due to the increasing number of one-night guests, reservations must be made in advance for the night-only stay. Discount offers and freebies also apply.
Check-in and checkout are fixed at 2:00 pm and 1:00 pm, respectively. If you happen to hop in before time, you would be required to pay a surcharge of $20 should a site be available.
To make reservations, call: (717) 243-1179 or mail. 
Conclusion
To conclude, adequate preparation is what would guarantee you have a fun vacation. Save yourself some stress and money by purchasing the acevolt portable solar generator. Your camping experience would never remain the same.
---
Related Product