6 State Parks to Camp in Missouri
---
Missouri is one of the best places to camp in the United States. The state has a lot of history and natural beauty. It is also known as the cave state, possessing over 6,000 caves. This has made Missouri the 25th most populous state and tourist destination for many. Laced with lush and beautiful scenery, and historical landmarks, camping in Missouri is a perfect destination for your holiday getaway, a dream wedding, and camping adventures.
There are plenty of campsites you can pick from while planning to camp in Missouri. If you would spend your time in Missouri camping, there are a few tips that you must know before selecting the most suitable out of the list of campgrounds curated.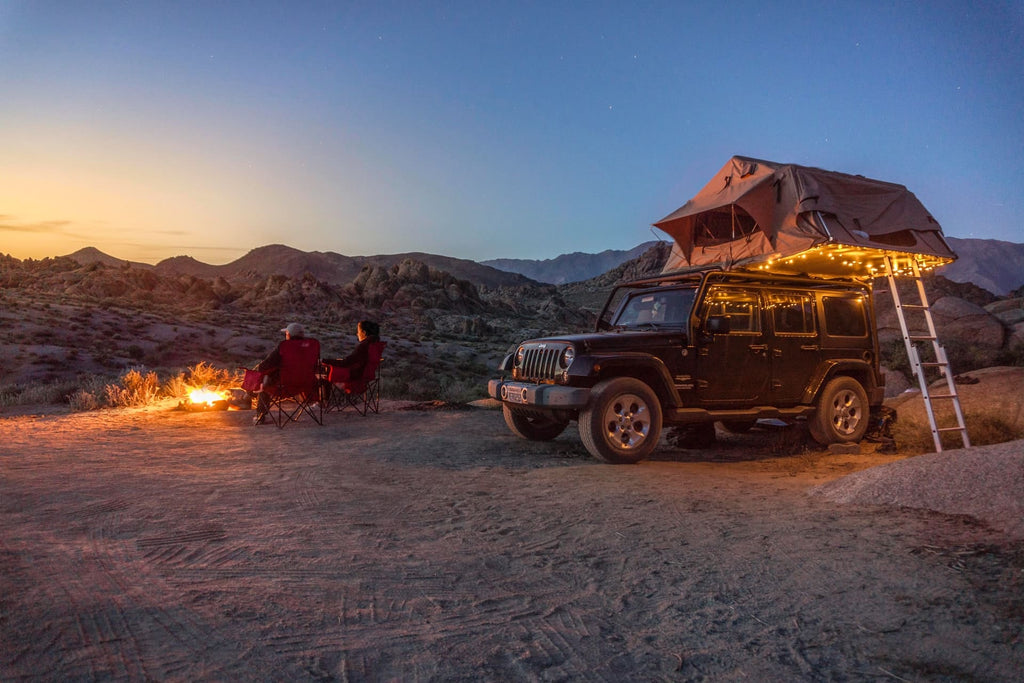 Where to Camp for Free
Camping is a lot of fun when you have to spend less. So, if you are boondocking in Missouri, settling for dispersed or recreational camping, this tip is for you. You can enjoy free camping in selected areas, mostly on state-owned campgrounds as a camper. There are close to about forty of these campgrounds in Missouri.Berryman, Sulphur springs, and Pine Ridge Campgrounds are some.
However, one factor to consider is that free camping would sometimes mean lesser amenities than a paid one would offer you. Hence, this may require that you pack more camp items necessary for your comfort.
What is the Best Time to Camp?
The best time to camp in Missouri is during fall. This is so because fall has more temperate weather conditions, unlike summer and winter, where the weather is harsh. Also, you can enjoy more peace as the campgrounds are less busier at this time.
Top 6 Campgrounds in Missouri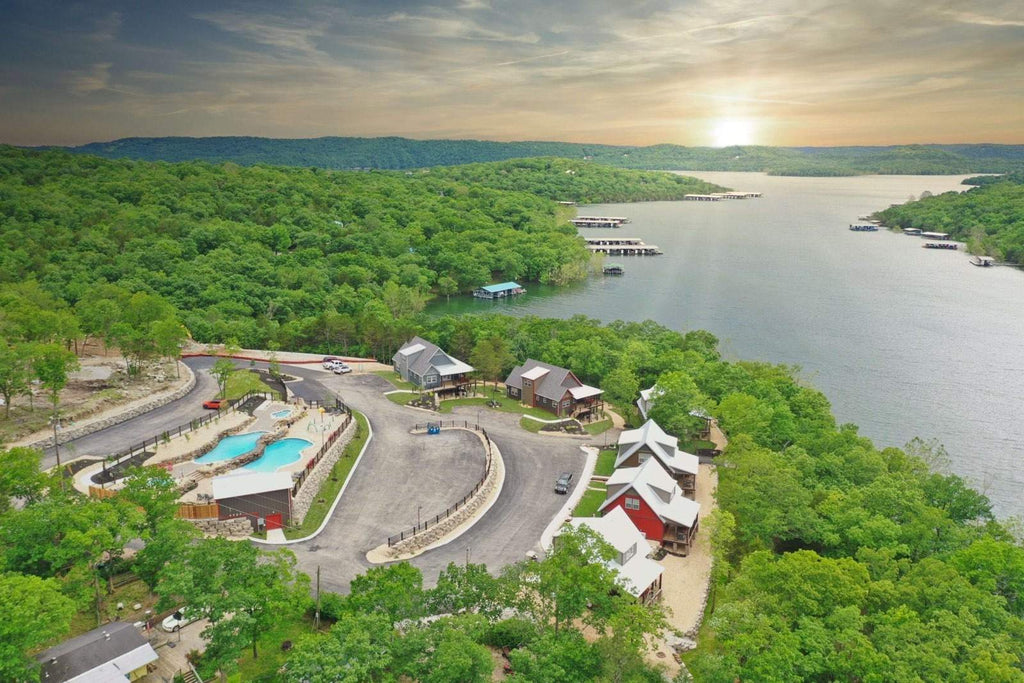 Address: 5272 State Highway 165 Branson, MO 65616-8901
Table Rock Lake is a manmade lake and is one of the most frequently visited campgrounds in Missouri. The campground provides a beautiful view of the natural landscape surrounding it. If you are a water lover, you could go skiing and padding as equipment needed for these are available for rent. Branson is near Table Rock Lake, and you could avoid high hotel rental costs by camping at Table Rock State Park.

It is open all year round between March and November. Bookings can be made up to 12 months ahead. You can make reservations by calling 877-ICampMO (877-422-6766) toll-free. The park closes by 10 pm all year round. There are 16 campsites available for rent. Camp visitors are an opportunity to pick between the electric and none electric hookups.

Visitors can spend time enjoying the sight of the famous Table Rock Lake or engage in other activities like fishing, swimming, and many more. It is available for tent camping and RVs and trailers. The best time to camp is in Summertime.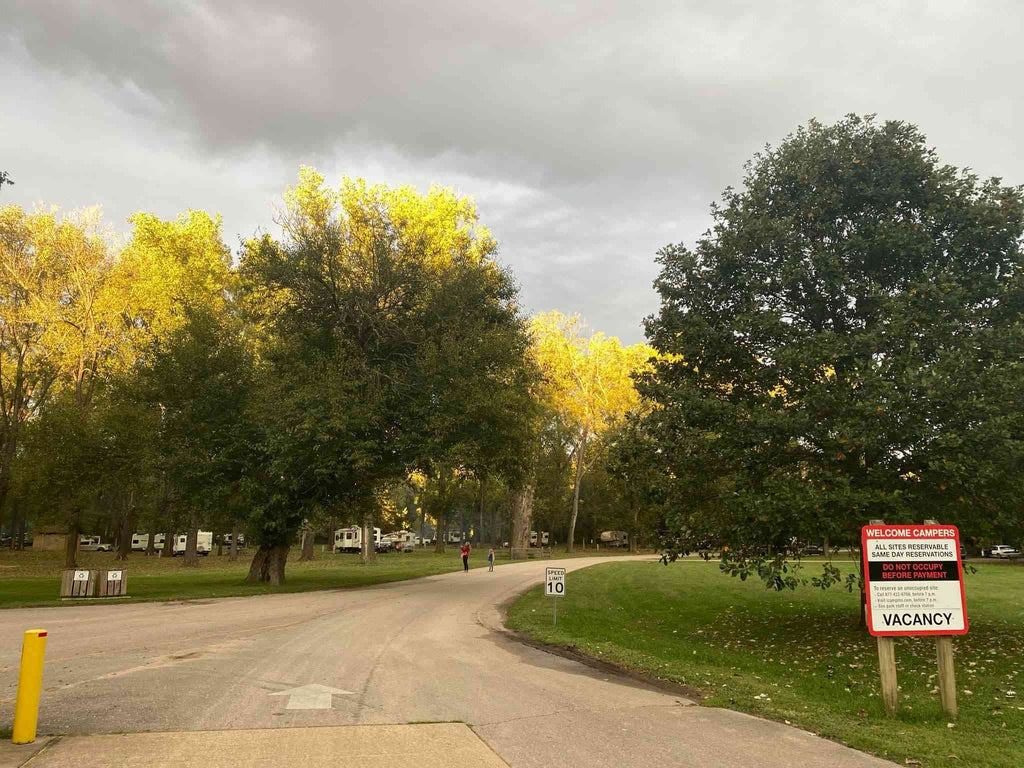 Address: 115 Meramec Park Drive, Sullivan, MO 63080
The Meramec State Park is a site that bustles with activities during the summer. It has about 40 caves and hosts the fifth largest spring in Missouri, the Meramec Spring. Fishing is a fun activity you can engage in this state park as catfish, panfish, and smallmouth bass are available at the Meramec State Park.

This remote area also has several hiking trails and solitude areas where you can enjoy some quietness. This implies that if you are a lover of silence, then the Meramec State Park is for you. You would also see some rare plants and animals and have a good vacation in Meramec State Park.

The State Park is open from April to October every day from 7:00 am to 10:00 pm and from November to March, from 7:00 am to 9:00 pm. Call 573-468-6519 or 888-Meramec (637-2632) to learn more about Meramec State Park. The State Park does not accept reservations made through email.
Address: 1401 Kiefer Creek Rd, Ballwin, MO 63021, United
States
Occupying 1818 acres of land, the Castlewood State Park is a public recreation center and one of the best mountain biking locations in Missouri. It is also an excellent location for hiking, boating, canoeing, swimming, and fishing. This is the perfect site for you if you want an adventure or a getaway.

To make reservations at Castlewood State Park, you can call the park office at (636) 227-4433. You can make reservations for up to a year in advance.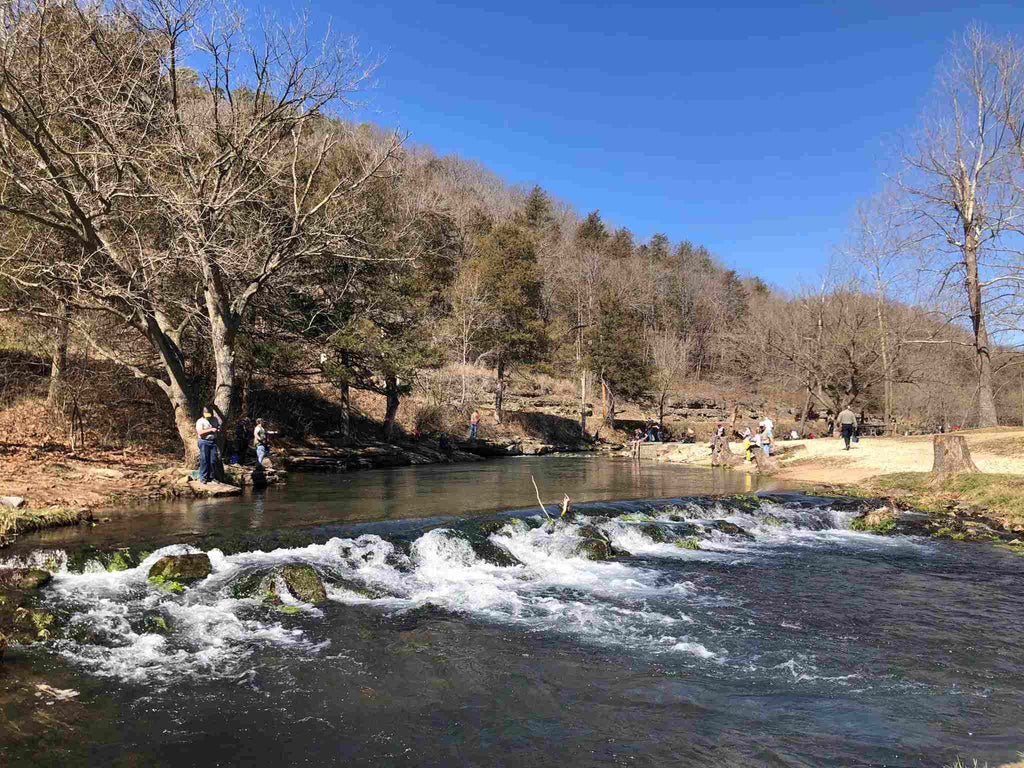 4. Roaring River State Park
Address: 12716 Farm Rd 2239, Cassville, MO 65625, United States
Roaring River State Park is located in Cassville, Missouri. It has a narrow, rugged, and mountain-like terrain that is very breathtaking. There are swimming pools, shaded picnic areas, and stores. The best time to visit the park is during spring and fall. During the springtime, you would see and feel fresh and green flowers that make you appreciate nature. Also, during the fall, the calm winds would be your companion. It is a place where you can explore the wonders of nature like a child and cleanse your soul.

To make reservations at Roaring River State Park, visit www.mostatepark.com or place a call at 1-877-422-6766 between 7:00 am and 7:00 pm daily.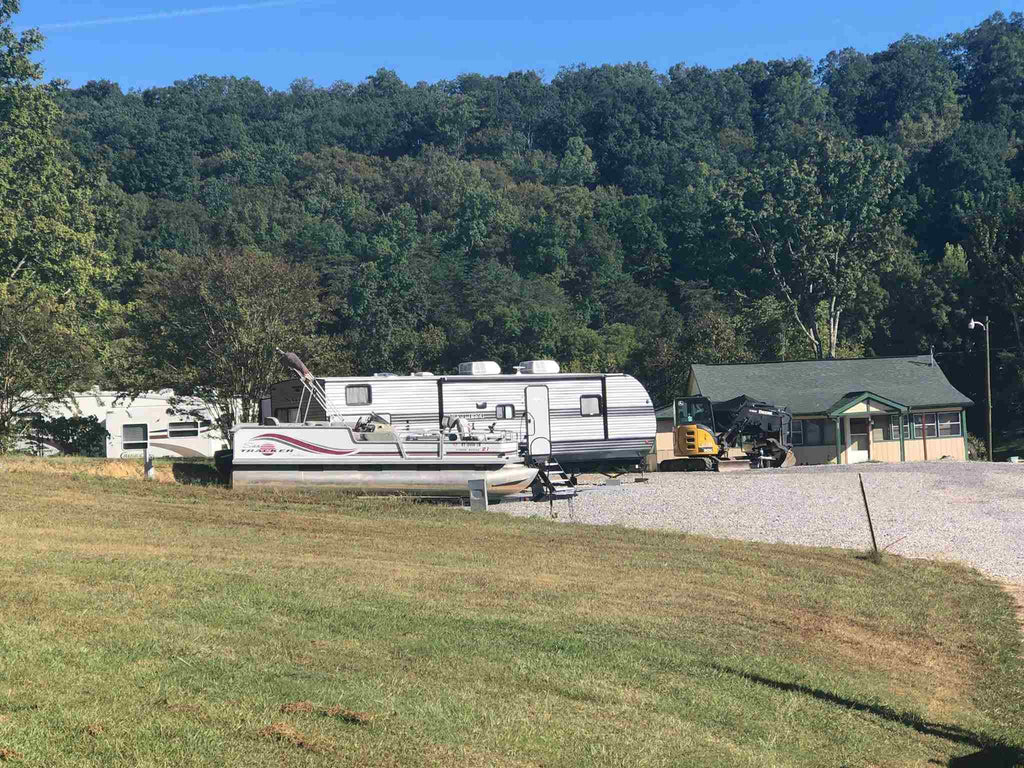 Address: 214 State Hwy J, Danville, MO 63361, United States
Just as the name implies, a lazy day campground is a perfect place for you to enjoy a lazy camp trip. It is family-owned, located in a serene environment, away from the hustle and bustle of life. It is located in Danville. Lazy day campgrounds will accommodate you if you want to enjoy a quiet weekend. It is equipped with full hookups to make your camp experience pleasurable and memorable.

It is a perfect place for families and offers many recreational activities for you to choose from. The activities vary from hiking the 50/acres of forest grounds to cycling, boating, and kayaking. Your kids would have a swell time on the playgrounds. If you would love to arrange a camping trip for your family, you can make reservations by contacting Lazy Day Campground at (573) 564-2949.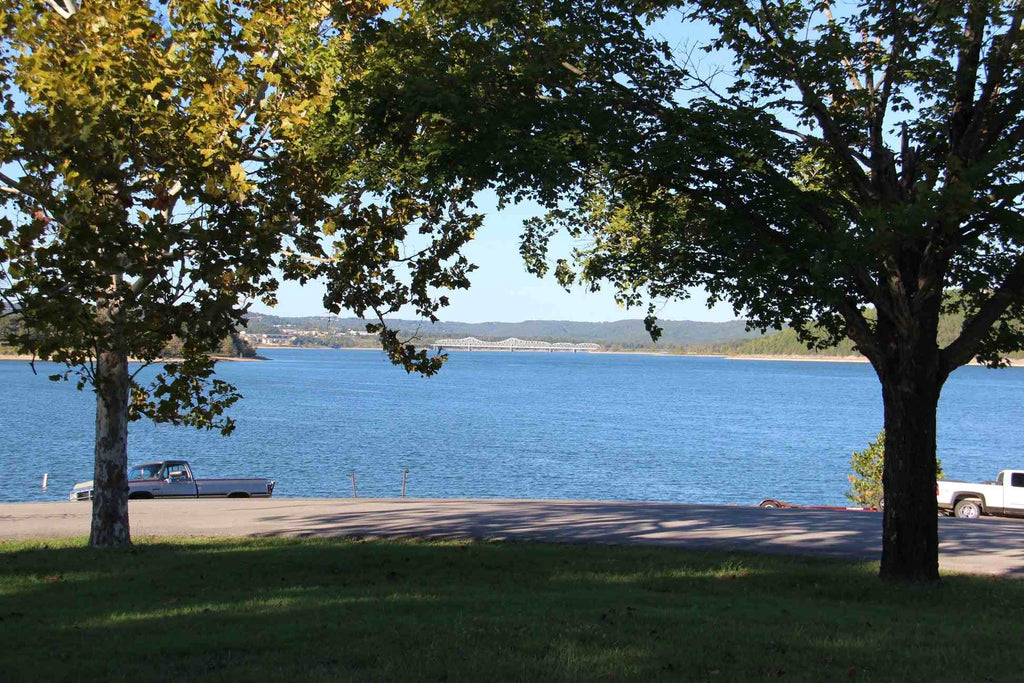 Address: 1236 State Hwy RB, Lampe, MO 65681, United States
With 145 campsites available, Mill Creek Campground has a lot of opportunities for fun. It has a lot of activities to offer, such as biking, hiking, boating, and kayaking. You could go fishing as bluegill, catfish and crappie are common catches at the lake.
Pets allowed into the Mill Creek Campground must be on a leash and under control.

It is open from May through October, with the best month to visit in September and October. This is because these months are not too hot or too cold. To make online reservations at Mill Creek Campground, you can call (800) 444-7275. You should make your reservations at least 24 hours ahead of time.
Conclusion
Camping in Missouri is a good way for you to take in Missouri's history and natural beauty. Missouri has the best camping spot, and The State Parks are exhibits of the state's history and beauty. They would give you that memorable camping and planning experience that you desire. In all of these parks, ensure to have fun but stay safe.

Explore the six parks as described in the sections above and ensure to make your final decision while duly preparing to make reservations on time. These are several amenities that would be useful and enable you to have the best time of your life while camping in Missouri.

As you pack your bags, remember that your supplies are not complete of you do not have a portable or solar power station. Either of the two would save the day any time. This is a perfect device for keeping all your devices charged at camp. The portable power station is also powerful enough to
power your refrigerator. This will help keep all your food items in good condition.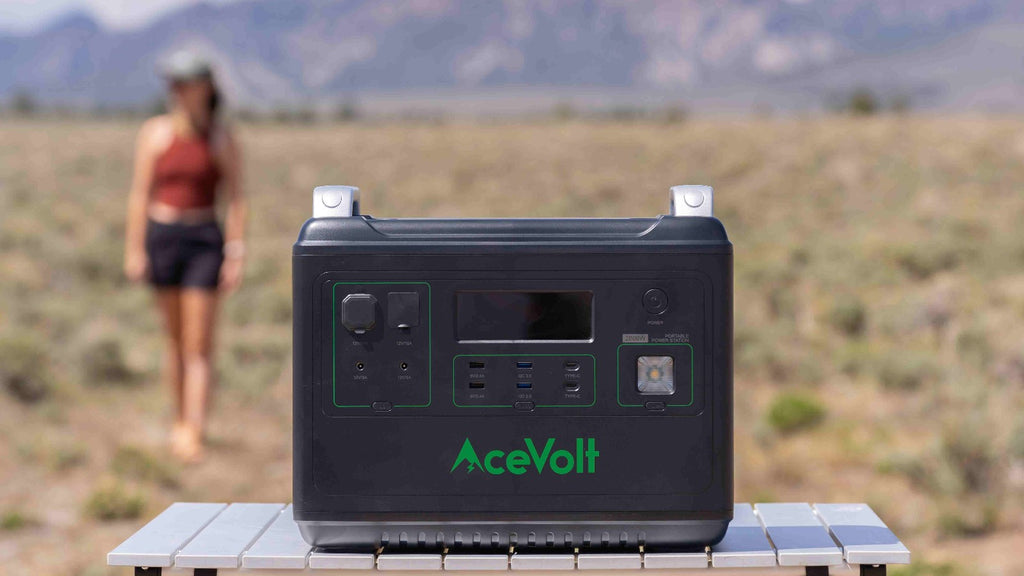 About Acevolt
The Acevolt Campower is the best portable power station you could decide to take along to your camping in Missouri. It was specifically made for camping, and It is very safe due to its design with advanced internal protection control and durability. The Acevolt Campower also has a battery management system that doesn't allow for overheating and overloading.
---