12 Top Campsites in Wyoming State
---
Wyoming is a true camper's paradise. Camping helps you spend quality time with family and friends while enjoying the beauty of the outdoors; if you are looking for a serene campsite by a lake or a campground that provides entertainment, there are many Wyoming campgrounds to choose from.
Places To Camp In Wyoming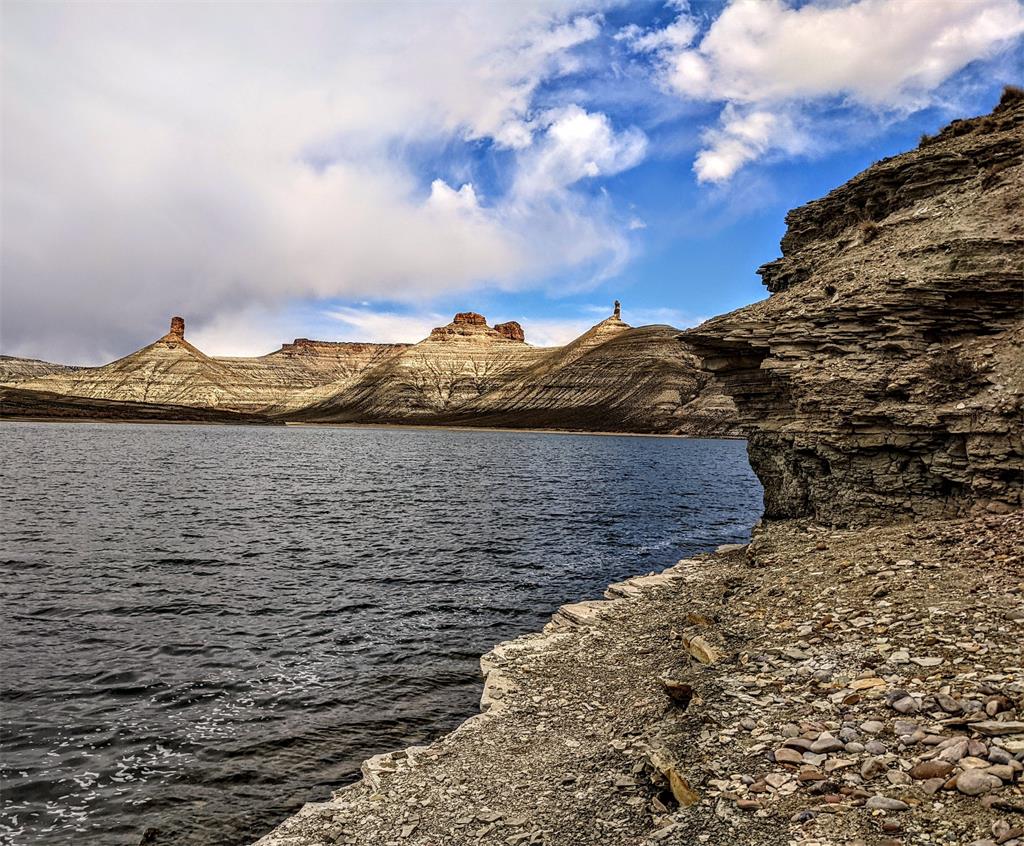 1. Firehole Canyon Campground
Firehole Canyon Campground is located near Green River on the Flaming Gorge National Recreation Area. The recreation area is known for its lush green hills and clear blue waters of Flaming Gorge Reservoir. The recreation area offers boating, fishing, swimming, water skiing, hiking, horseback riding, and wildlife viewing. The campground has several campsites along the beautiful reservoir. If you'd prefer a more rustic experience, you can find backcountry campsites throughout the area.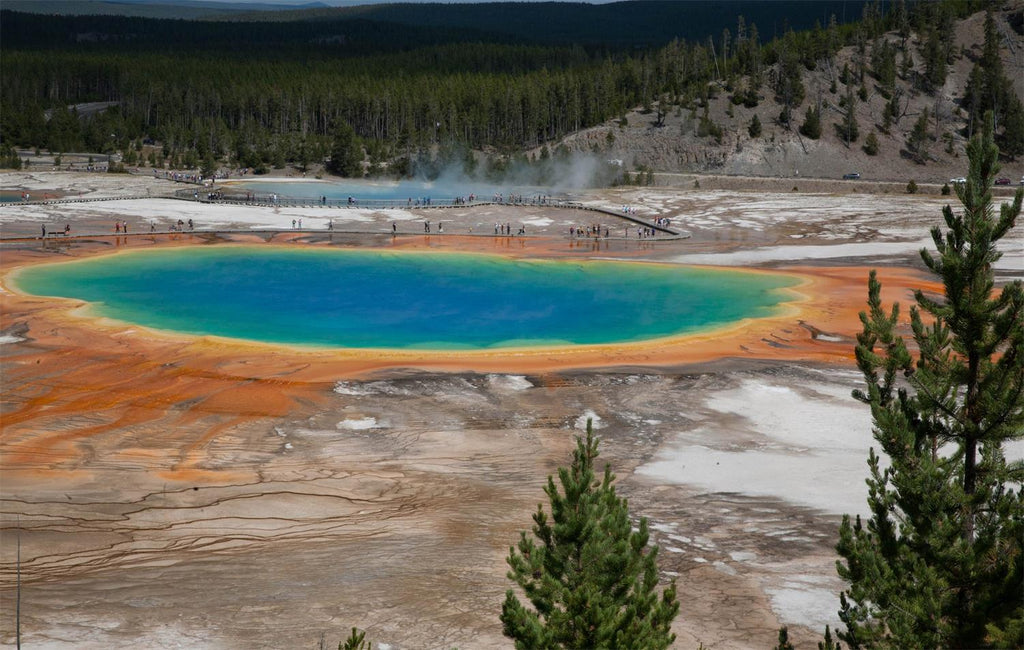 2. Buffalo Bill State Park
Buffalo Bill State Park, located at the east entrance to Yellowstone National Park and just outside Cody, Wyoming, offers a serene atmosphere with spectacular views of the Absaroka Mountains. Also, the park provides lakeside campsites and picnic areas, hiking trails, and boat ramps. When you visit Buffalo Bill State Park, you will find opportunities for hiking, mountain biking, picnicking, boating, fishing, and camping. Visitors find it fascinating that the site is a historical heritage. It is named after Colonel William F. "Buffalo Bill" Cody, a famous frontiersman and showman who lived in Cody, Wyoming.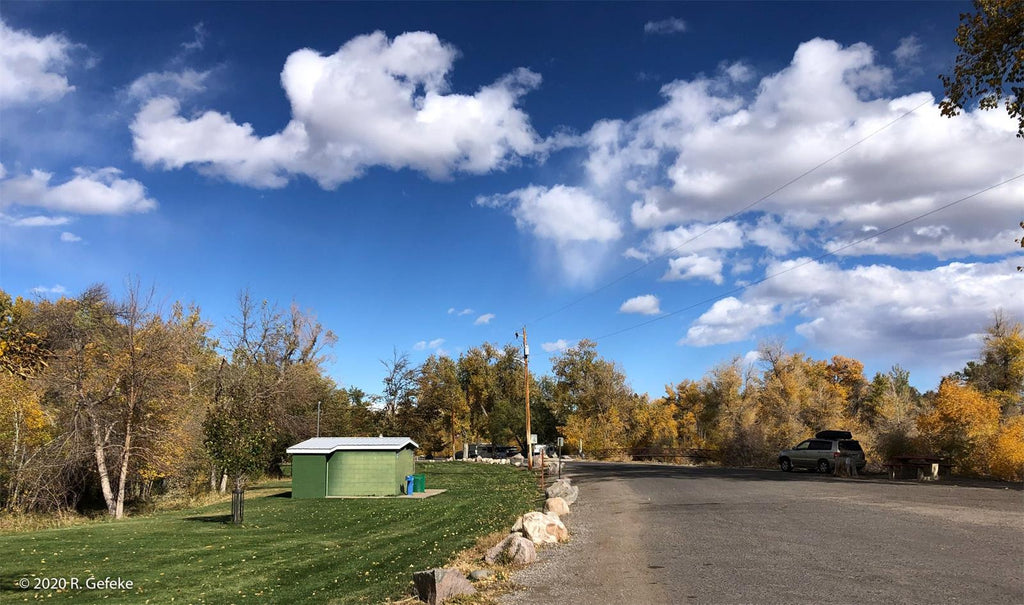 3. Lander City Park Public Campground
Lander City Park Public Campground offers beautiful views of the city and surrounding mountains. The campsites are situated in a grassy setting with well-spaced trees for shade. It also has horseshoe pits, volleyball courts, campfire areas, and a playground for children. The campground is located near downtown Lander. While at Lander City Park, visitors can drop by other local attractions in the area, including the National Historic Trails Center, the Sinks Canyon State Park, the Museum of the American West, and the Sacajawea Burial Grounds.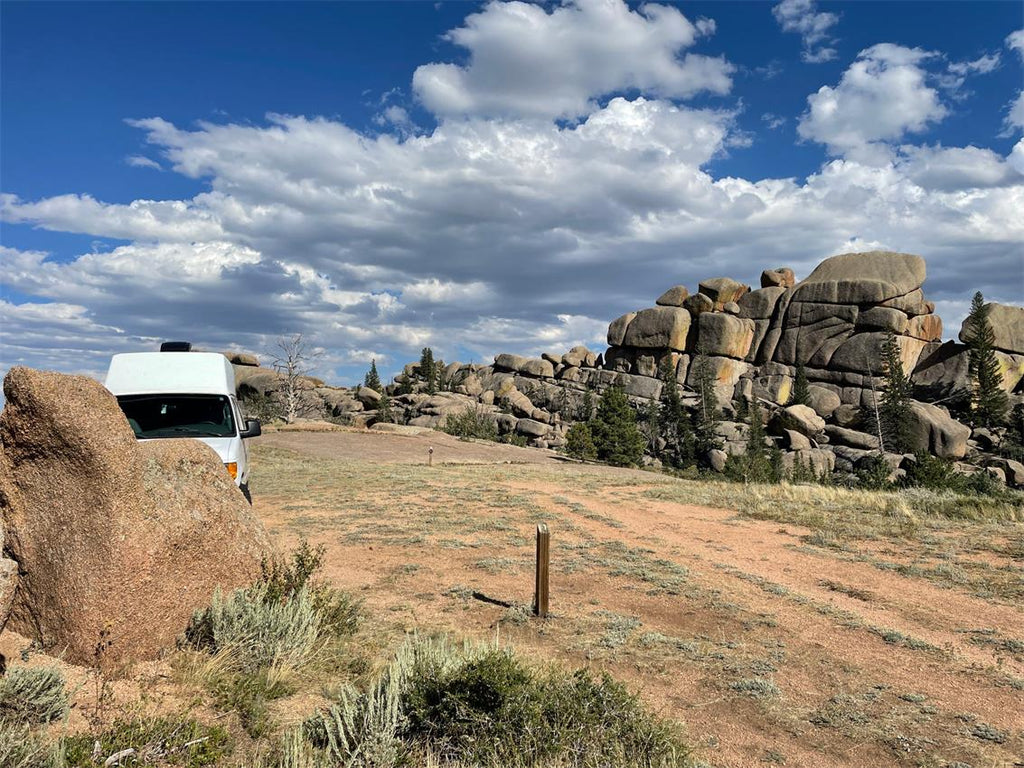 Vedauwoo Campground, nestled in the Medicine Bow National Forest, is a popular base camp for rock climbers and hikers willing to enjoy the challenging terrain of the surrounding mountains and forests. But it's also an excellent spot for RVers and tent campers who want to relax in a scenic setting that feels remote but has similar amenities as home. The site provides magnificent views of the Medicine Bowl National forest.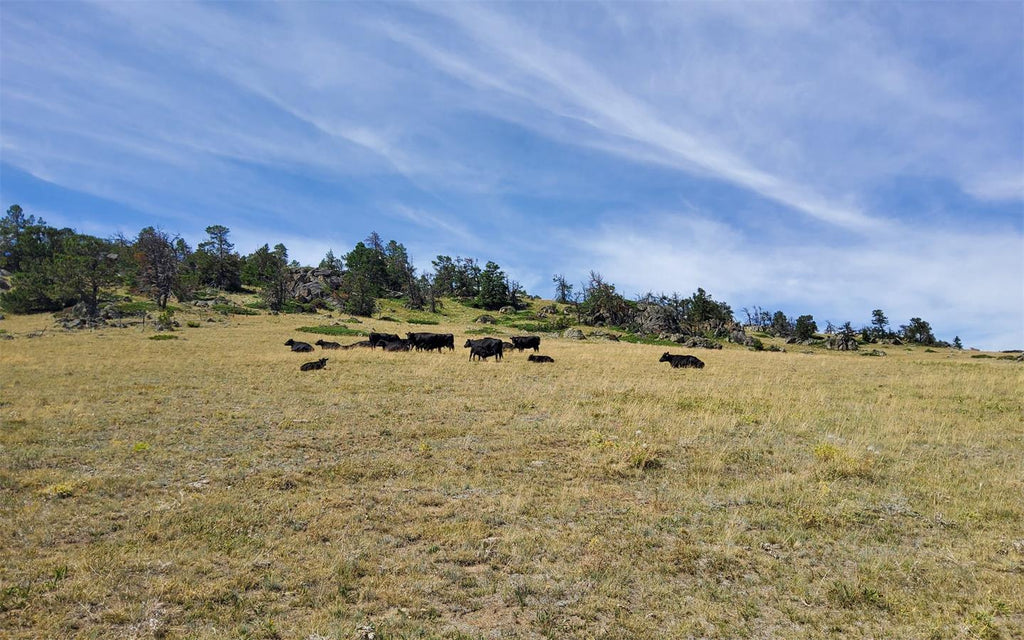 The Big Horn Mountains are more rugged than the Tetons, and camping here will put you at a similarly high altitude, and they're just as scenic. The Big Horn National Recreation Area has various camping options, part of the national forest. The Tatanka Group Campground is one of them, and it's a good choice for large groups.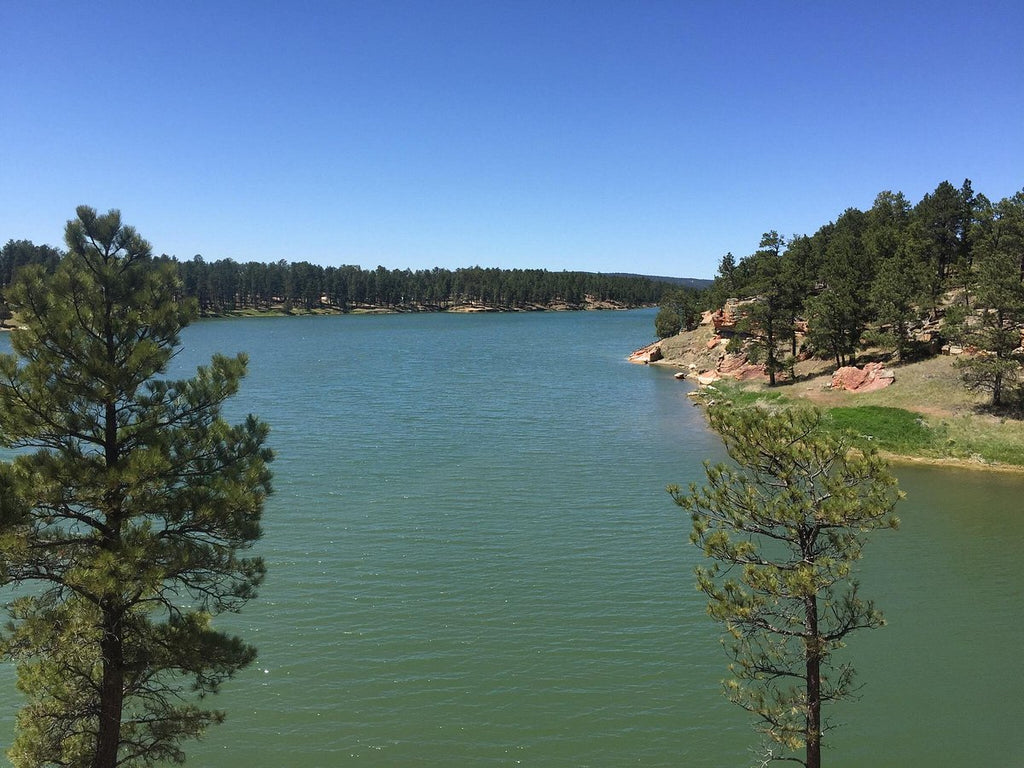 Keyhole State Park is located in the northeastern part of Wyoming near the town of Moorcroft. It offers visitors a variety of recreational activities in an area that abounds with natural beauty. A variety of campsites offer visitors plenty of options for their camping experience at the park. The park also has hiking trails a lake area with a sandy beach where visitors can swim or lounge. You will also find excellent bird watching opportunities here as well as great swimming, scuba diving, and water skiing.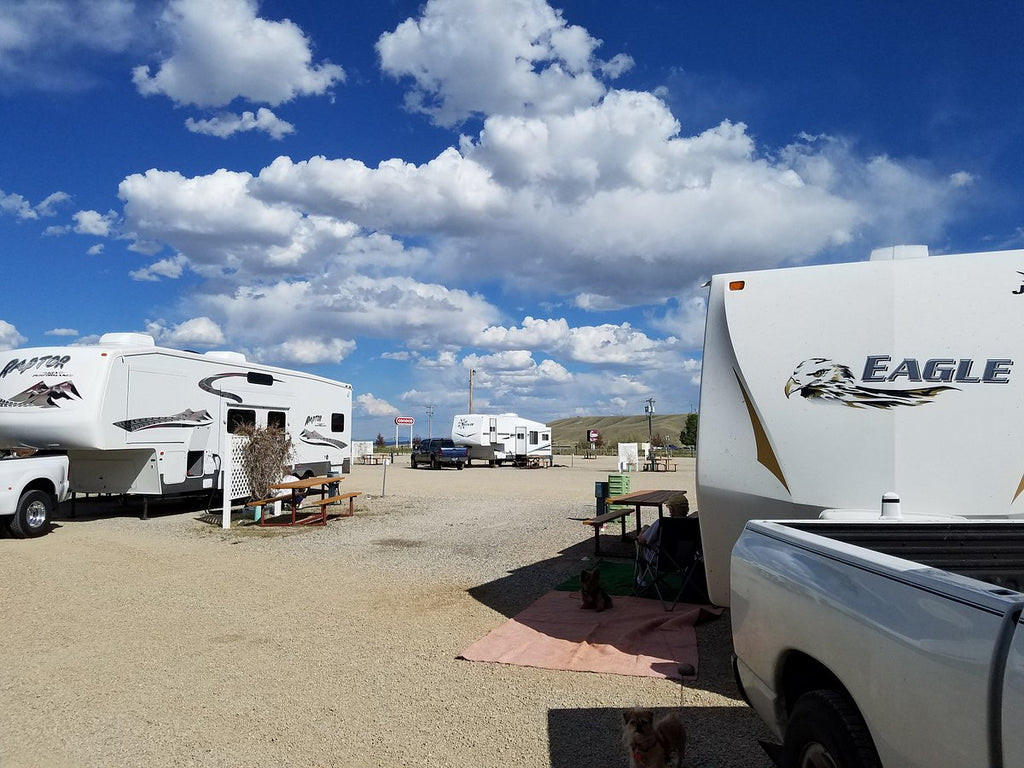 7. Western Hills Campground
Campers who enjoy hiking and biking should check out Western Hills Campground, a few miles south of Cody, Wyoming. Although the campground also offers recreation opportunities for all ages, including horseback riding, fishing, golfing, and camping. It's also about an hour from Yellowstone, so it makes for a great location if you want to explore the park without actually staying in it. The campsites are nestled between some trees and are surrounded by the beautiful Wyoming landscape.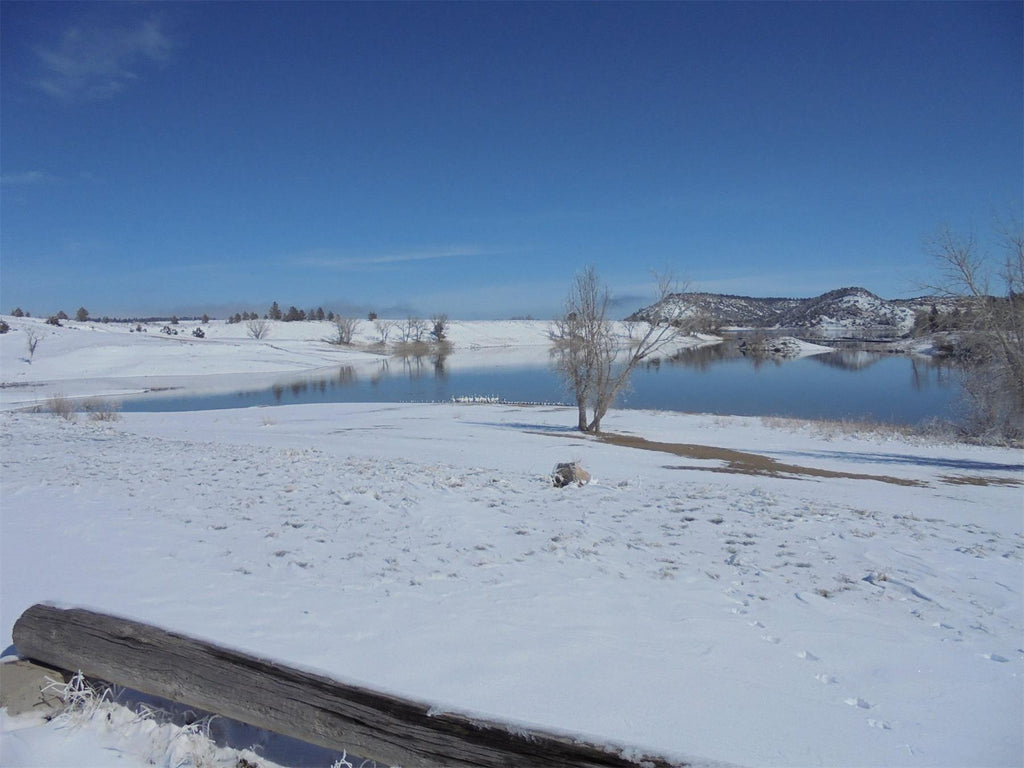 Glendo State Park is a beautiful campground that offers excellent views, plenty of activities, and some of the best fishing around, seeing as it encompasses the Glendo Reservoir. A sandy beach, boat ramps, and a marina at the park provide access to the lake for swimming, boating, fishing, and water sports. In addition to camping at the park, visitors can rent cabins to get the whole resort experience. The park also has picnic areas to make your stay more convenient.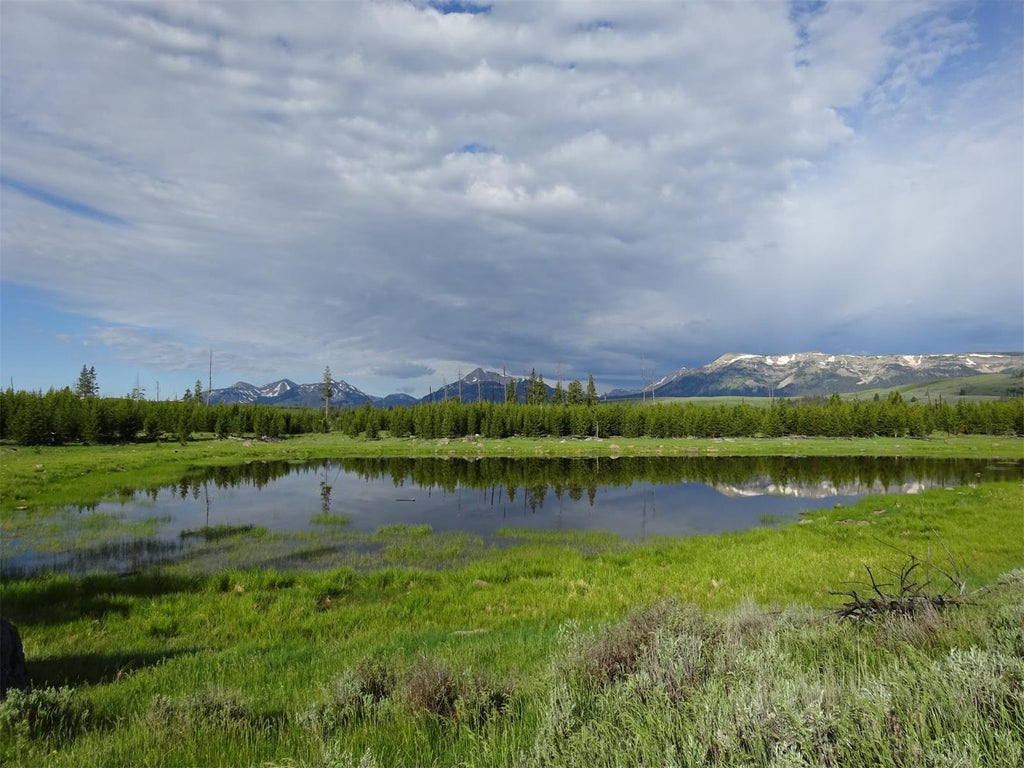 The Mammoth Campground is one of the largest campgrounds in Yellowstone National Park and one of the busiest. It is also the only campground open all year round. That means you need to plan ahead if you want a spot. The campground sits in the shadow of Mammoth Hot Springs, so it has a unique view. The number of activities you can explore at the campground includes hiking, fishing, cross country skiing, wildlife viewing, birding, and a lot more, including cultural activities, for which there is an amphitheatre.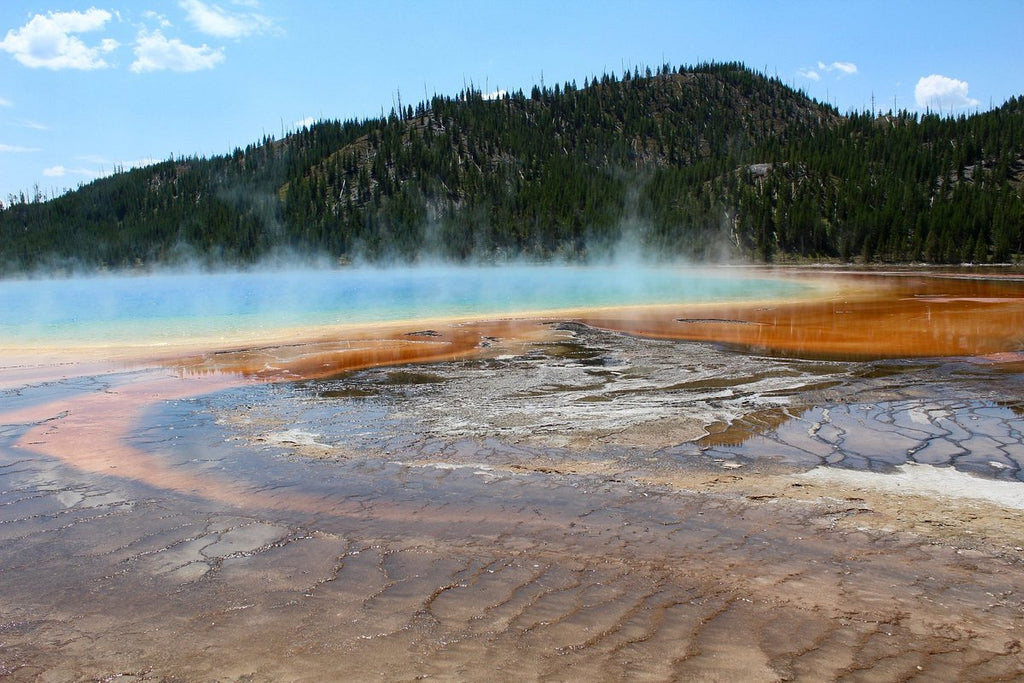 Grant Campground is located in Grant Village, an elevated region (up to 7800 feet) in the Yellowstone National Park. It has several relaxing campsites, including wheelchair-accessibility features for the differently-abled. This campground is not intended for winter camping and is closed during that time of year, so you should consider this when making plans. Hundreds of campsites are available, including group sites, but amenities are limited. Despite limited electricity, families can still have a pleasant camping experience using a portable solar generator such as Acevolt campower 700. The Grant Campground offers a refreshing experience with several activities available to try out.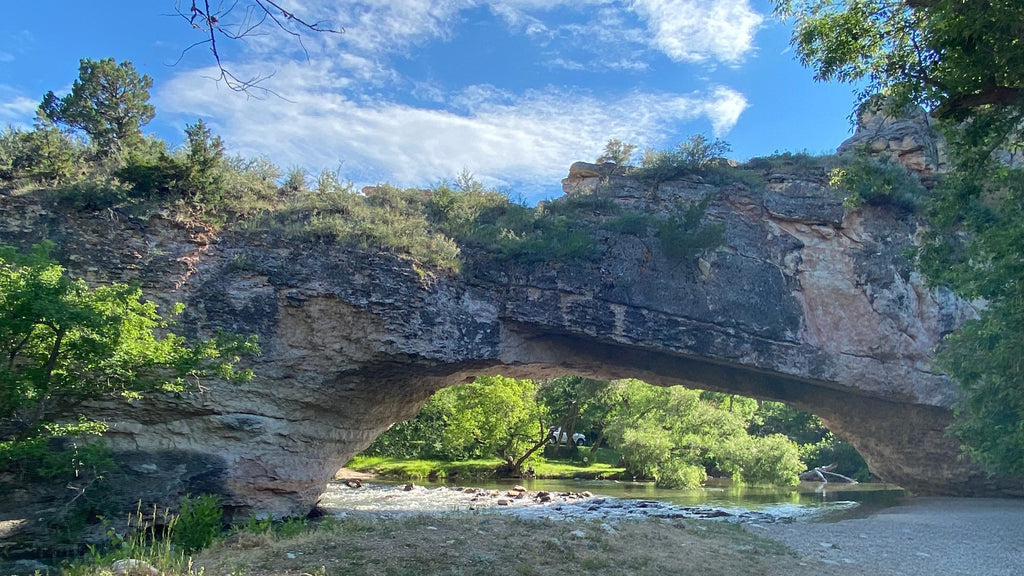 11. Ayres National Bridge
It Is located on the Oregon Trail. It is one of the bridges with water beneath it in the United States. The bridge is about 15 minutes from Douglas. The location is mainly used for reunions, picnics, and weddings. It has a picnic area, playground, hiking paths, a volleyball court, and horseshoe pits. The camping is done onsite, although it has a limited number of spaces for large vehicles. The bridge is an excellent spot to enjoy photography because it has a natural feel.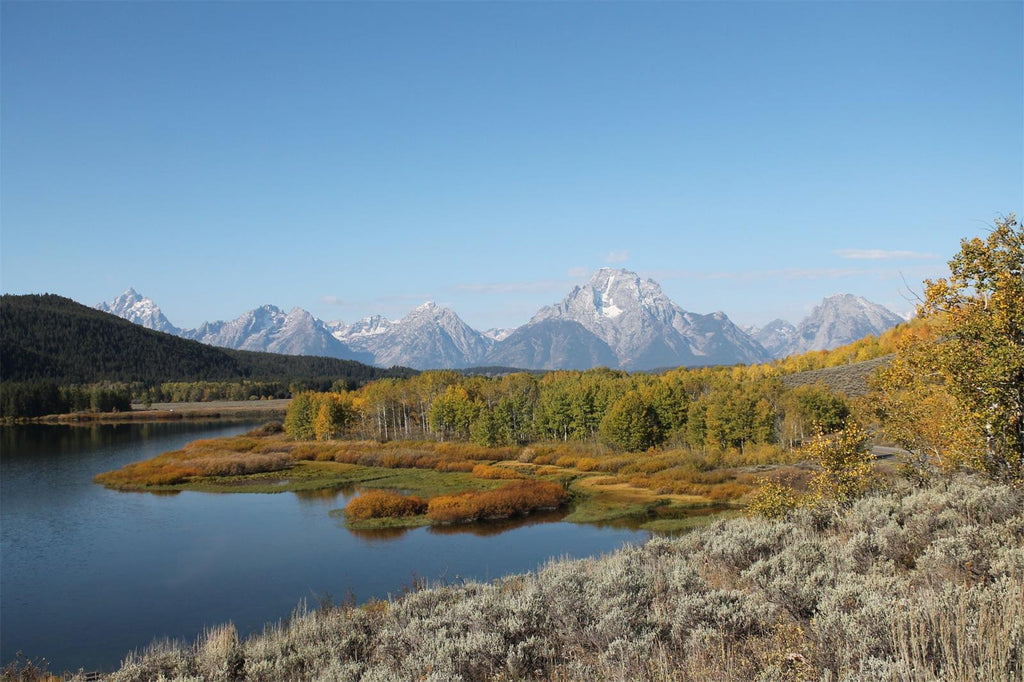 12. Colter Bay Campground
Colter bay campground is a big campground. It is located in a forest around Colter Bay village. Visitors can rent cabins as well as go boating from the marina. There is also an amphitheatre to host various entertainment activities. Visitors can also enjoy horseback riding, fishing, hiking, and lake cruises. Not to mention the Teton mountains' view that presents a surreal visual experience for visitors. It is a family-friendly campground with enjoyment opportunities for all ages. It is also advisable to have a portable solar generator to ensure the continuous availability of power during camping. AceVolt campower 700 is a portable solar generator with a high life span.
Wrapping Up
Wyoming's unique geographical properties, such as its mountain ranges and high plains, make the state a destination of reputation among Americans and foreigners alike. A Wyoming visitor is most likely spoiled for choice regarding finding recreation areas and camping spots. Consider this list a starting point to the numerous delightful experiences that await you in Wyoming.

---
Related Product