6 Most Populous Campgrounds in Maine
---
6 Most Populous Campgrounds in Maine
Introduction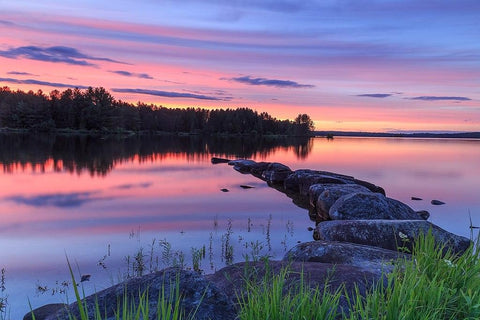 Are you yearning for some peace and tranquility? Camping in Maine is an excellent idea for you. If you plan to go camping in Maine, you have several beautiful locations to choose from. Picture-perfect beaches dot the legendary Maine Coastline and would be best enjoyed on a camping holiday. Lovers of nature can set up their camps in any of the campgrounds that are semi-primitive. These simple campgrounds in Maine will help you enjoy getting back to nature. If you would as well be camping in an RV, several campgrounds in Maine are wide enough to accommodate your RV. They also offer home comforts that help camping in your RV more pleasant, like electric, water, sewer, and hook-up. This article explores the six most populous campgrounds in Maine, which would help your choice.
Acadia National Park, Maine
The Acadia National Park is located about 160 miles from Portland, Maine, and about 50 miles from Bangor, Maine. You can explore the park at any time of the year. You can also engage in many outdoor activities during any of the seasons of the year. You could go skiing during the winter, fishing during the spring, hiking during summer, and exploring the beauty of the plants during fall.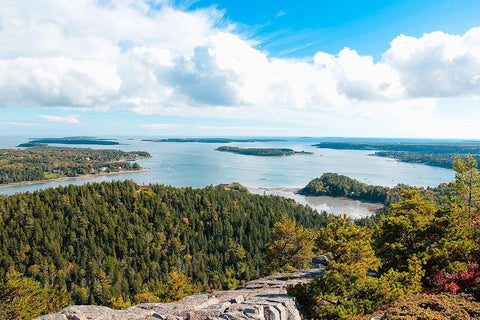 You would also be able to see the first rays of daylight to touch the United States on the Mammoth Mountain. This mountain is the tallest on Mount Desert Island. You could also go boating, canoeing, and fishing on the Great Long Pond. There is always something for everybody to do at the park. You would discover so many family and individual-friendly activities.
If you're a wildlife lover, you should know that diverse ecosystems are homes to diverse wildlife in the Acadia National Park. There are about 300 species of birds in the park that you should be on the lookout for. You might be lucky to spot a seal. Camping in Maine in Acadia National Park could even be more fun if you go on guided tours, squeezing the most out of your visit. Some narrators will show and explain historical landscapes as you go on your tour.
You are required to have a non-transferable entrance pass before you can get into the park all year round. You can contact them on 207-288-338 to make your reservations or get trip ideas about the seasonal activities in the park.
Balsam Woods Campground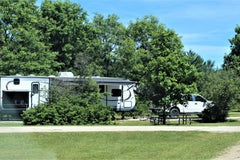 Camping in Maine in the Balsam Woods Campgrounds is suitable for RVs or Travel Trailers Campers. There are various hook-up sites (water, electric, sewer) and water/electric only sites. You would need a portable power station to run the equipment in your RV smoothly. We recommend the Acevolt Campower as it is the best solar portable power station you can take camping in Maine. It charges fast and uses a LiFePO4 battery. You wouldn't need a generating plant once you have the Acevolt Campower.
It is located at 112 Pond Rd, Abbot, ME 04406, just an hour south of the largest lake in Maine, Moosehead Lake, and right in the heart of Maine. The staff members are friendly and professional. The location is spotless. Furthermore, many Balsam Woods Campground campsites have cable and wi-fi services that can accommodate about 30-amp to 50-amp needs. There are also three spacious deluxe cabins with a kitchen and bathroom and three rustic cabins. Balsam Woods Campgrounds is an ideal location to use as a base for exploring nearby campgrounds like Baxter State Park, Mount Katahdin, and Moosehead Lake. It is also a perfect campground for families as it offers many kid-friendly activities.
Reach out to them to find out more information about the park or make your reservations at 207-876-2731.
Bar Harbour Campground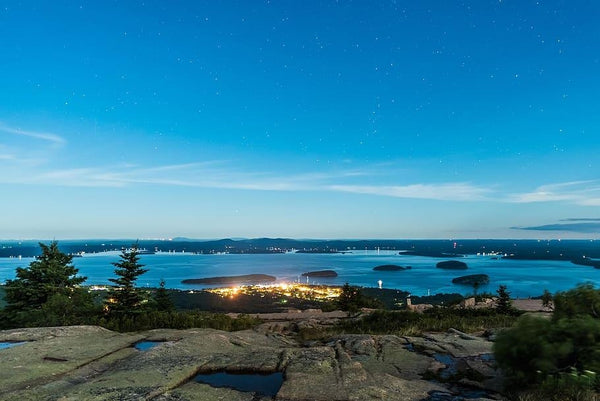 Bar Harbour Campground is located at 409 State Highway 3, Bar Harbour, ME 04609. It is a family-owned and oriented campground with incredible ocean views. It is suitable for either RV or tent campers as it has enough space to accommodate the two. They operate differently from other campgrounds, as they do not accept advanced reservations. On arrival at the camp, you will be given a detailed map of the center as well as a drive through the campground, for you to choose the site that is suitable for you according to your likes and needs. You can then go to their office to tell them your choice.
Camping in Maine at the Bar Harbour Campground is like seizing a fair-weather window and going for it. So the no-reservation policy works perfectly for Mainers. Some on-site facilities include hot showers, heated pools, and shuttle services. You can explore the camp page to know more about the camp rules and regulations and reach out to them at 207-288-5185.
Bayley's Camping Resort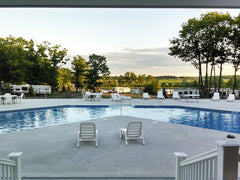 This camping resort is located at 275 Pine Point Rd, Scarborough, ME, 04074.  You would experience perfect camping in Maine in the custom-made cabins at Bayley's Camping Resort. You would enjoy all the comforts of your home in these cabins while enjoying nature at camp. There are on-site trailers or RVs available at the resort, and if you haven't seen what an RV looks like and want to have a feel, our on-site RV provisions are the best way to enjoy this. You can also bring your RV as they have the perfect site for you. It would help if you considered using a solar portable power station like the Acevolt Campower to power the appliances available in your RV.
There are Golf Cart Rentals where you can rent a golf cart for a day or more to get around the Bayley's Camping Resort while you're there. Call them at 207-883-6043 for more information about the resort.
Camden Hills State Park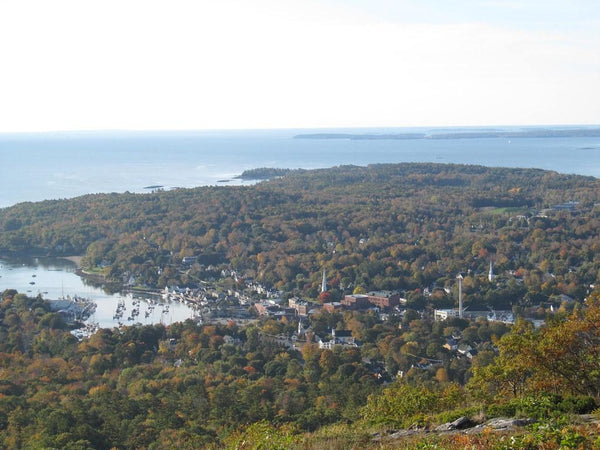 Located on 280 Belfast Rd, Camden, 04843, the Camden Hills State Park offers available trail activities and camping all year-round from 9:00 am till sunset. It is an ideal location for families to spend the summer nights under the stars. You can enjoy the scenic view together with your family on Mount Battie.
There are about 30 miles of trails you can explore and several activities available. They include horseback riding, bird watching, mountain biking in the summer, and snowmobiling or shoeing in the winter. Your serviced campsite offers you a comfortable hot shower with a great night you can enjoy after a day filled with many activities. You can make your reservations by putting a call through at 207-236-3109.
Canal Bridge Campground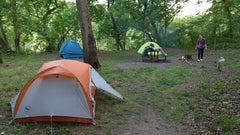 The Canal Bridge Campground is located on the Saco River at 2144 ME-5, Fryeburg, ME 04037. It has a beautiful sandy beach, and several on-site facilities are available to make your stay more enjoyable. It has 36 tent sites, each with a fire pit and picnic tables. There are bath houses for free hot showers, the Saco River, and a long sandy beach along the river. You can go swimming and lay your hands on kayaking, canoeing, and fishing.
This campground is suitable for an intimate time-out with your family. You would enjoy a peaceful setting surrounded by gorgeous woods and nature. You would enjoy a truly rustic camping experience at the Canal Bridge Campground.
Conclusion
Are you looking for an adventurous place to spend the weekend or vacation? Camping in Maine's six most populous campgrounds, as listed above, is perfect for the enjoyable camping experience
---
Related Product
Sold Out
Campower700 LiFePO4 Portable Power Station