Urban Camping: How and Where To Camp In The City
---
The best adventures come from traveling outside of your comfort zone. While some people are focused on remote locations with picturesque views, some visit more urban areas while camping. Do you crave sleeping outdoors in a random place or don't want to be too far away from home? Try Urban Camping.
What is urban camping?
Urban camping is defined as spending time outdoors in an urban environment to enjoy nature while spending one or two nights in the location. Urban camping allows you to pop home easily anytime you want to be back in the comfort of your home again. It is like a hippie's lifestyle, which involves moving from one place to another for fun and recreation. 
Urban campers like to find an out-of-the-way spot in a public park to pitch a tent, and other campers will camp on any good-looking field. An urban camper aims to look for a place to get away from the hustle and bustle of the city, especially when they don't have the time to travel. They usually find someplace different, close to the city, and budget-friendly. 
How to prepare for urban camping?
There are ways to try urban camping, such as pitching a tent on the sidewalk or sleeping in your car in a parking lot. This new trend allows urban campers to find shelter even in parks and rooftops. However, it is vital to know how to avoid breaking the law and what you will need to park before you begin your camping adventure.
1. Find an ideal location.
When searching or selecting an ideal area for an urban camp, you need to check the local laws to see if it's legal to sleep on public property. Do your research. Many countries have set up laws prohibiting overnight loitering or sleeping on public property. For information, you can visit the government's website or call the metropolitan police department to find out what laws are concerning urban camping. 
Avoid camping on private property if you are not allowed to urban camp on public property. An experienced urban camper deems it fit to reach out to churches or charitable organizations for an opportunity to sleep on their property if the country's urban camping laws apply. 
2. Select a safe and concealed spot
Your chosen spot should be somewhere you can be out of sight but not entirely isolated from other people in case of emergencies. Avoid areas with a high crime rate because, at night, the streets and environments can get dangerous. It is advisable not to camp alone and know the place - alert friends on where you are if you want to have some time to yourself. 
Have you wondered what you would do if you needed to use the toilet? Make sure your spot is close to a public bathroom. Unlike traditional camping, the bathroom might not be accessible whenever you want. Other places like a supermarket, a hospital, a gym, or gas stations should be accessible from your selected spot to provide when in need.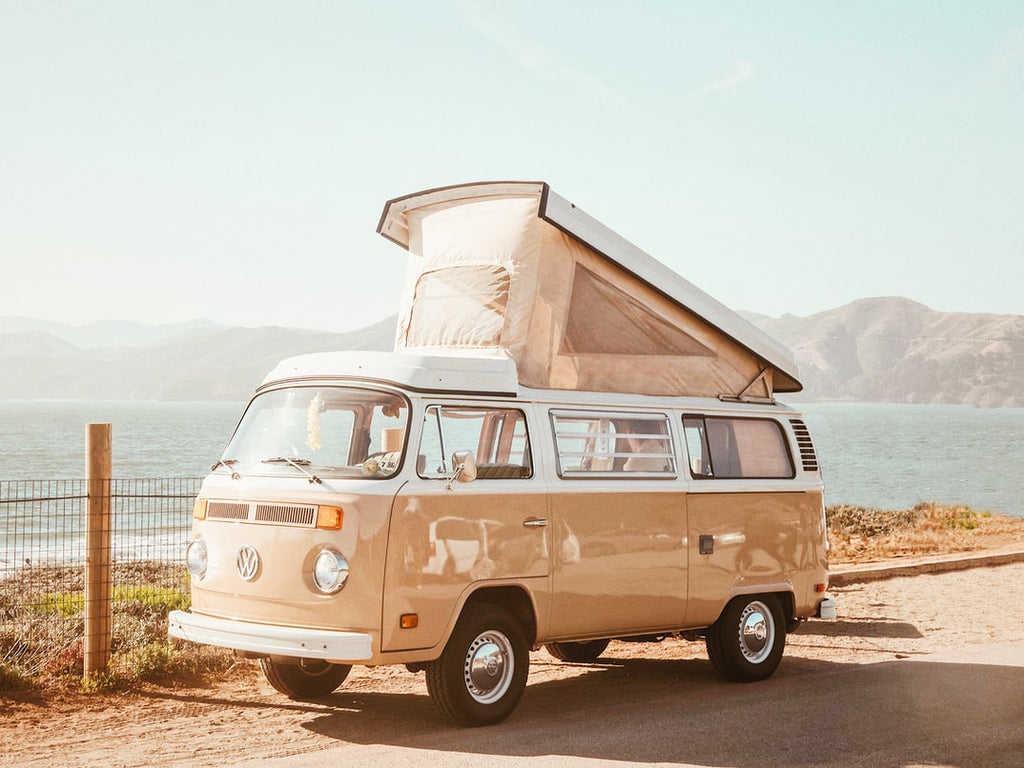 3. Consider camping in a bus or station if you don't have a tensp
Having a covering is more advisable than staying out in the open overnight. It will offer you protection from the elements and even some comfortable furniture such as cushioned chairs, a roof, and others. In addition, you will be hidden in a bus, station, or corner without being seen. This would avoid unwanted conversation from the security, random people, and others.
4. Pack wisely 
As an urban camper, there are a couple of things to take along on your urban camping adventure. After considering what is currently available, create a checklist listing what else you might need to get. Consider the weather, selected location, and activities when packing. 
Warm clothes: Staying warm is crucial as you move to your camping location.

A tent: if you bring a tent, remember you need concrete and firm ground. You can try using rocks or sandbags. To access the best way to pitch a tent, check pitching a tent urban dictionary. To ensure comfort, extra bedding between you and the ground is compulsory. If you aren't sleeping in a tent, choosing a comfortable spot in your car would do.

A sleeping bag: For RV urban campers, this item is voluntary since you are in a car but for tent residents, having sleeping bags helps you stay warm and enjoy the lights in the city.

A weather-resistant item like an umbrella, a winter jacket, or raincoat: even if the forecast looks favorable, always pack well in case of a weather change.
Campfire: Although not all urban campers can access a firepit to avoid a fire outbreak in the city, some large field or urban campground campers can enjoy the advantages associated with having a campfire in their midst.

Dry foods: During your camping adventure, you might not have access to a firepit enough to cook a meal, so the meals can be a little different but nutritious. Oatmeal, bagels, or protein bars can help you through the day. You can create your urban camp menu if you have access to one beforehand.

Toiletries: Toiletries are a must in your urban camping checklist to keep you clean and healthy. You might not have access to a consistent water source, so it's better to have alternatives.

A camping power supply such as AceVolt: Would you like a charged phone to come in handy? Owning a solar generator would serve you better. Instead of searching for ideal charging locations, you can access power for hours through your AceVolt Campower 700. It features a flashlight that would light up your night.

A first aid kit in case of emergencies: While setting up your tent or during your stay, anyone could get hurt or have a stomach ache; staying ready in these scenarios is better.
5. Always have a plan B
You never know when things go wrong or turn into havoc. In this case, after drafting your camping plan along with its location, you must have a plan B, so you aren't rendered helpless. It would never hurt to know about the area to easily move to a hotel in case of environmental issues.
Where to go urban camping
Do you still wonder what relative location is ideal for an urban camp? It's entirely possible to find serene areas to camp. Whether you are a first-timer or an experienced urban camper,  there are many places to try urban camping.
Red Rock Canyon Campground in Las Vegas
The beautiful campground is set in the heart of a desert valley with the Red Rock Canyon National Conservation Area. It has 53 single-family standard sites, 6 RV sites,13 walk-to sites, a fire ring, tables, shade structures, and a grate. Also, outdoor camping activities include hiking, biking, rock climbing, picnicking, horseback riding, and wildlife viewing. Even though it is close to the lights of Sin City, the place has an incredible view of stellar stargazing. 
Governor's Island in New York City
The 172-acre island is located in New York Harbor, approximately 800 yards south of Manhattan Island. The island offers side attractions such as cozy fire pits, ice skating, food, and drinks, amongst many lawn games. While the skate rentals go for $8, free admission into the island is $11. Slots are limited daily and are available on a first-come, first-served basis. Of course, if you want to experience a different type of camping in New York, here's a blog about "Best Glamping Spots In New York".
Blue Hills Reservation in Boston
The Blue Hills Reservation is an over 7000-acre prime hiking and mountain biking park. With 125 miles of trails, it is situated 13 miles south of downtown. All Trails boasts 58 great hiking trails, biking trails, and running trails. The reservation is one of the largest parcels of undeveloped recreation land within the Boston Area, and the terrain includes wetlands, forests, and rolling hills with great views.
Petit Jean State Park in Little Rock
Petit Jean is an Arkansas Classic, a natural and historical treasure that housed travelers for decades. The state park features trails, roads, bridges, cabins, the park's focal point, and the fireplace, which serves as a welcoming gathering place in the winter. The Park also has an airport, a boathouse, 125 campsites, playgrounds, Amphitheatre, and picnic areas. You can enjoy 100 acres for fishing, kayaking, and pedal boating.
Glamping Saint Louis
Would you like to glamp while urban camping? Saint Louis is the place to be. It is the ideal family getaway for those who want to experience camping and nature without stress about tents, sleeping bags, and bathroom facilities. You can sleep in a safari-style tent or pitch your tent at Glamping St. Louis, located at the Mississippi River. Each retreat offers a mix of luxury and nature with features such as fire rings with grill tops, picnic tables, enclosed outdoor showers, and clean restrooms.
Final thoughts
With these locations, urban camping just got better. It is advisable to go in groups to avoid unnecessary banter from the law enforcement agents. Urban camping is a mix of adventure, recreation, and camping. Urban camp in the right and legal way and enjoy the experience.
---
Related Product