10 Camping Desserts that Make your Day
---
Your camping experience isn't complete without having a campfire night. Just sit around the fire after having dinner, sing campfire songs and play games. One of the most satisfying campfire night feelings is to have something sweet like Desserts even after dinner. So campfire time is equal to a time to feast on nice desserts. Below is a list of ten campfire Desserts you can try out on your vacation.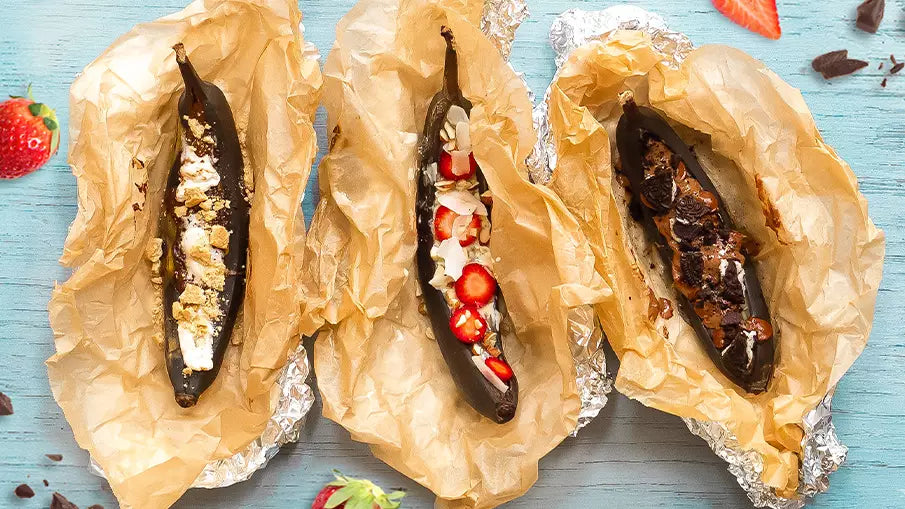 1. Campfire Banana Boats
Campfire banana boats are very easy Desserts to make while camping. It is a dessert that adults and children love, especially because of the variety of goodies you can stuff. All you need to do is just cut the banana open, load it with toppings, wrap it in foil paper and place it over a fire or oven. You can mesh the banana deeper to create more space for the topping.

The banana boats can also be double-layered such that you'll stuff the topping between the peel and inside the banana. The toppings should consist of something melty-like marshmallows, something sweet like strawberry, and something crispy like nuts or milk chocolates. This recipe takes 10 minutes to get done.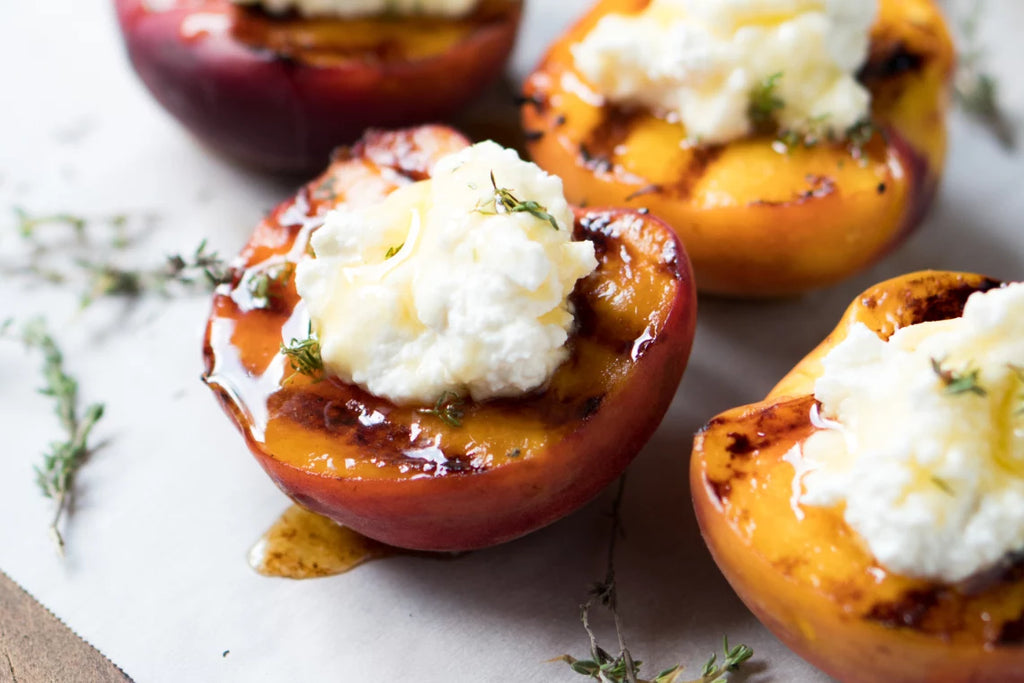 2. Grilled Peaches and Honey Yogurt

This is a classic dessert that leaves everyone with the summer peach shine. It's mostly used as a substitute for ice cream. This dessert is recommended when peaches are in season, and you'll know this by the number of peaches you find in your grocery store. All you need for this recipe are fresh peaches, brown sugar, honey, mint, and Greek yoghurt.

Buy peaches that will rise in 3-4 days so that they won't end up being very soft. The brown sugar adds a bit of caramelisation. The Greek yoghurt comes in to replace the ice cream that's supposed to be there. The honey is mixed with the yoghurt to sweeten it and add a little flavour.

To make grilled peaches, you'll need an oiled grill grate. You have to cut the peach into two and grease it with the brown sugar, and leave it to cool for 5 minutes. Once it cooks, flip it and put it aside on the grate for another 5 minutes. After this, set in the yoghurt and the honey and voila, your dessert that ready.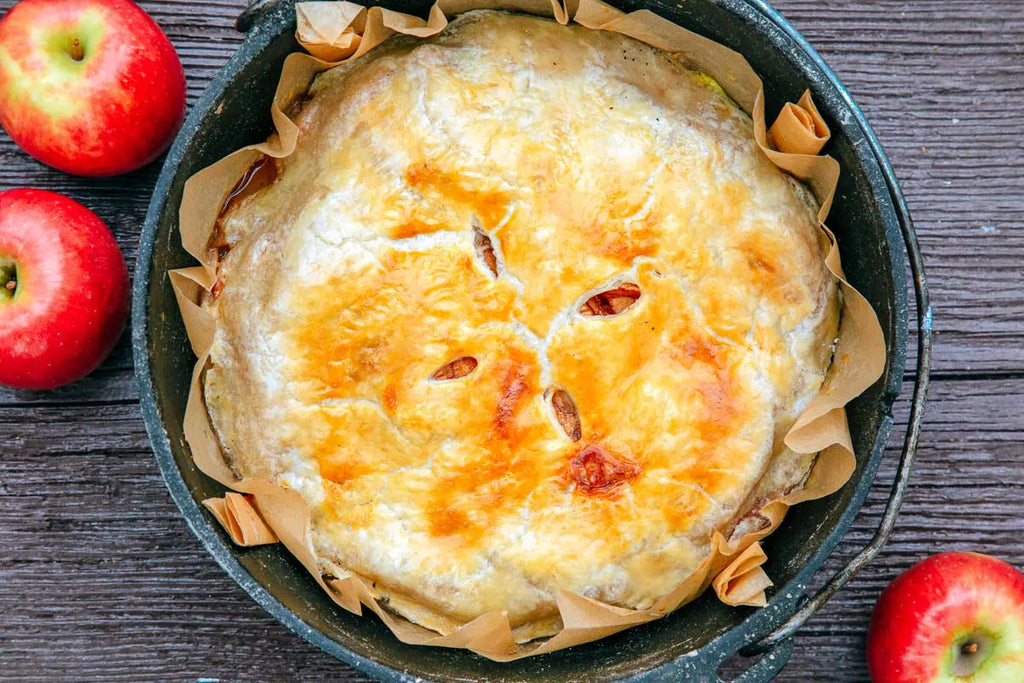 3. Dutch Oven Apple Pie
Dutch oven apple pie is another simple but exquisite dessert. Everyone would be excited to have an apple pie for dessert. Making it from scratch is truly an ambitious ride, and by the time you're done, Your friends or family applaud you for your culinary skills.

The ingredients for this recipe are pink lady apples, butter, flour, sugar, cinnamon, cornstarch, and eggs. You'll also need a Dutch oven, lid lifter, chimney starter, flat metal skewers, and silicone brush. If you have a small electric range, you can get a solar generator to power it. Visit Acevolt.com to purchase one. 
It's advisable to make your dough at home to save you time and reduce the stress of cleaning up. After making the dough, you make the filling; peel and slice the apples and then mix in a bowl with cinnamon, sugar, and cornstarch. Prepare the Dutch oven and then fill it with the dough, which is properly layered with the filling.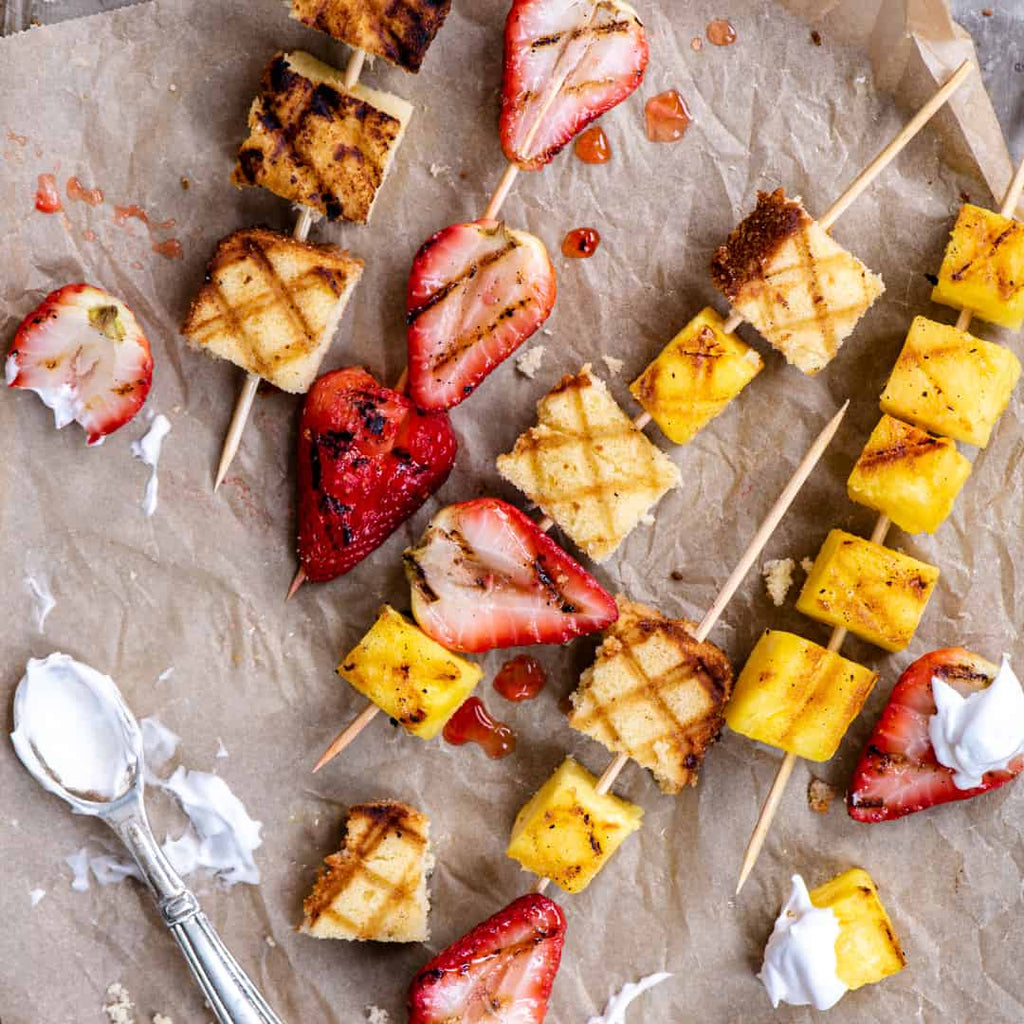 4. Grilled Shortcake Skewers

Grilled shortcake skewers are one of the best desserts for summer. It feels like a parfait consisting of grilled cake, grilled fruits, and whipped cream. You can make grilled cakes by making pound cakes or buying them from the grocery store.

Not all fruits are grillable, so you have to stick to the ones you can grill, such as strawberries, pineapples, peaches, plums, and pears. Carefully arrange the cake and fruits on sticks, and then leave them on the grill grate for 5-6 minutes. After this, serve with whipped cream.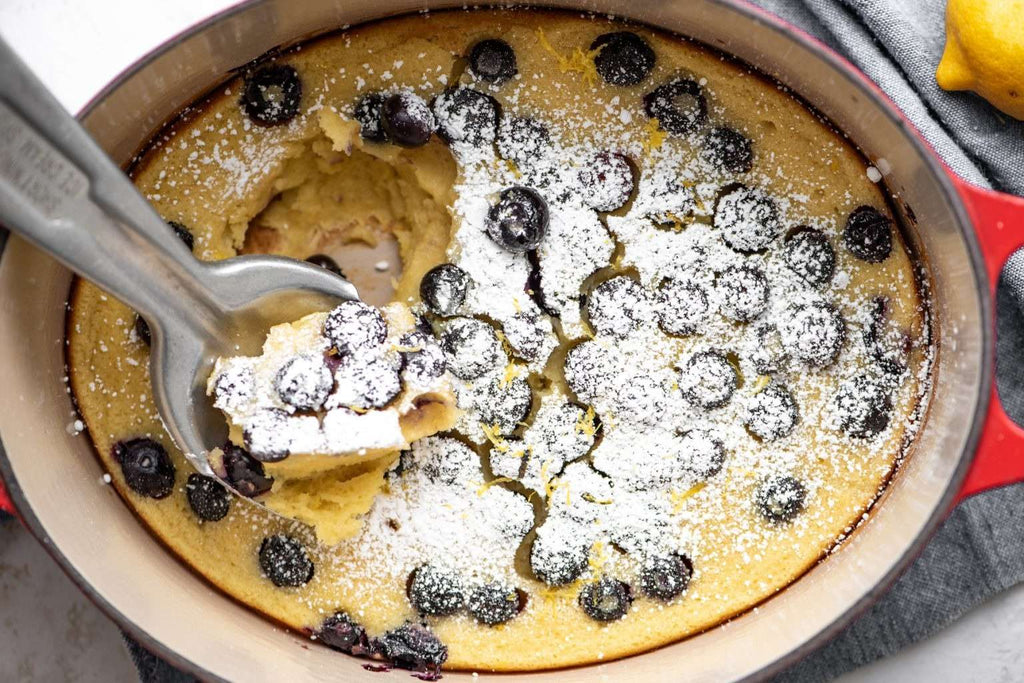 5. Dutch Oven Lemon Blueberry Clafoutis

This campfire dessert is very straightforward to make. It is an option to make a cake for dessert. Clafoutis is a French dessert that has a fan-like centre. To achieve this, you need to make your batter, pour it into the Dutch oven, add your blueberries as a topping, and bake. This recipe needs flour, milk, sugar, blueberries, and lemon.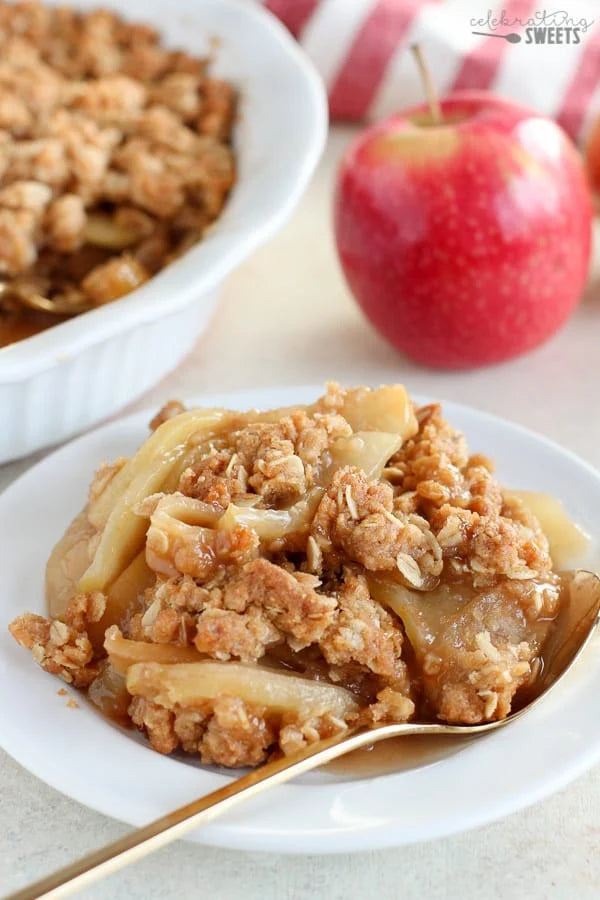 6. Apple Crisp

Apple crisp is more like having something too much on after dinner whilst sitting by the campfire. There's nothing stressful and time-consuming about it. Your family and friends would love this recipe because it would leave them warm and cosy.

All you need to do is just slice apples and then grill. This recipe is very comfortable because you don't have to make plans to get ingredients; you can use the basic elements you took along for the camp. The ingredients include; apples, cinnamon, granola, bourbon, and brown sugar.

You will need a cast-iron skillet to grill the apples. Heat the cast iron skillet and then pour in the sliced apple, toss it and wait for it to cook. You can take it off when the apple starts releasing fluid in the pan, add other ingredients and leave it on the heat for a while.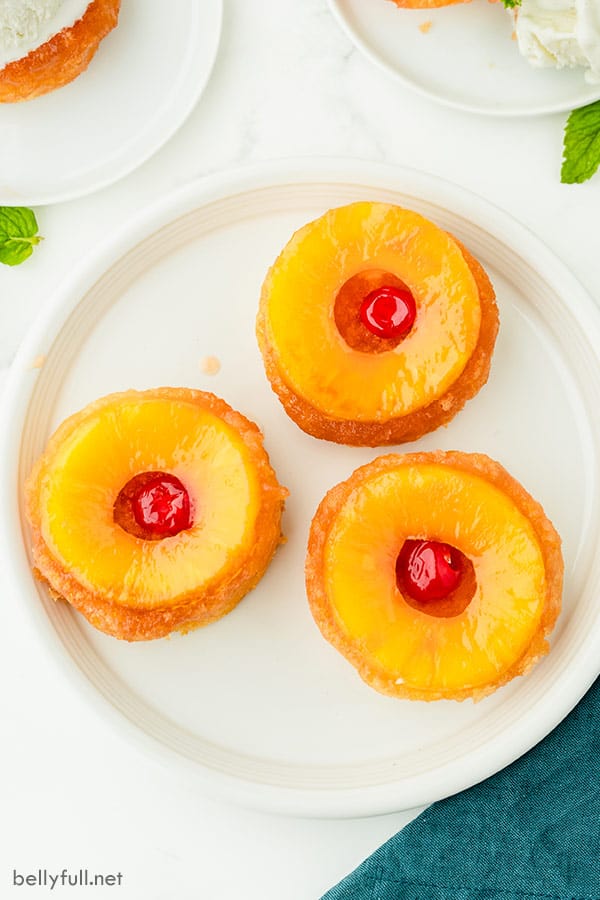 7. Pineapple Upside Down Cake Foil Packets.

Making pineapple upside-down cakes is quite ambitious, but it has been made easy using foil packets. The recipe is time-saving because you have less cleaning to do after completing the dessert. For this recipe, you need just a few simple ingredients: unsalted butter, canned or fresh pineapple rings, maraschino cherries, shortcake dessert shell, and vanilla ice cream. You can use a grill or an oven to make this dessert.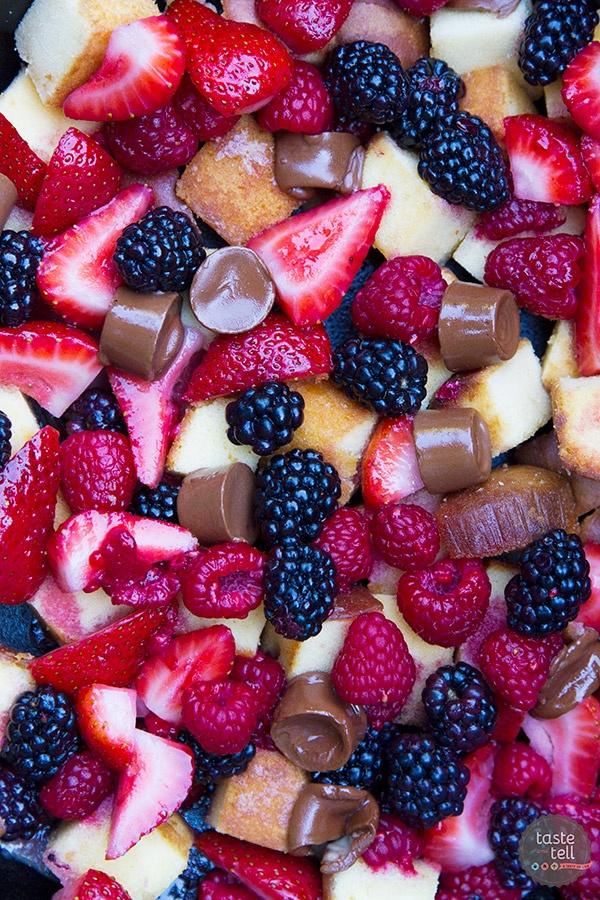 8. Berry Poundcake Skillet

This recipe by Taste and Tell is a blast. It is very simple but has a mind-blowing taste. The ingredients are very simple; fresh berries, sugar, butter, pound cake, and candy bars. When making this dessert, the first thing to mix the berries and sugar in a bowl.

After that, you melt the butter in a cast-iron skillet, cut the pound cake into cubes, and pour it into the melted butter. Pour the berries into a bowl, add the candy bears and cover the skillet with foil for about 6 minutes. Voila, your Berry poundcake skillet is ready.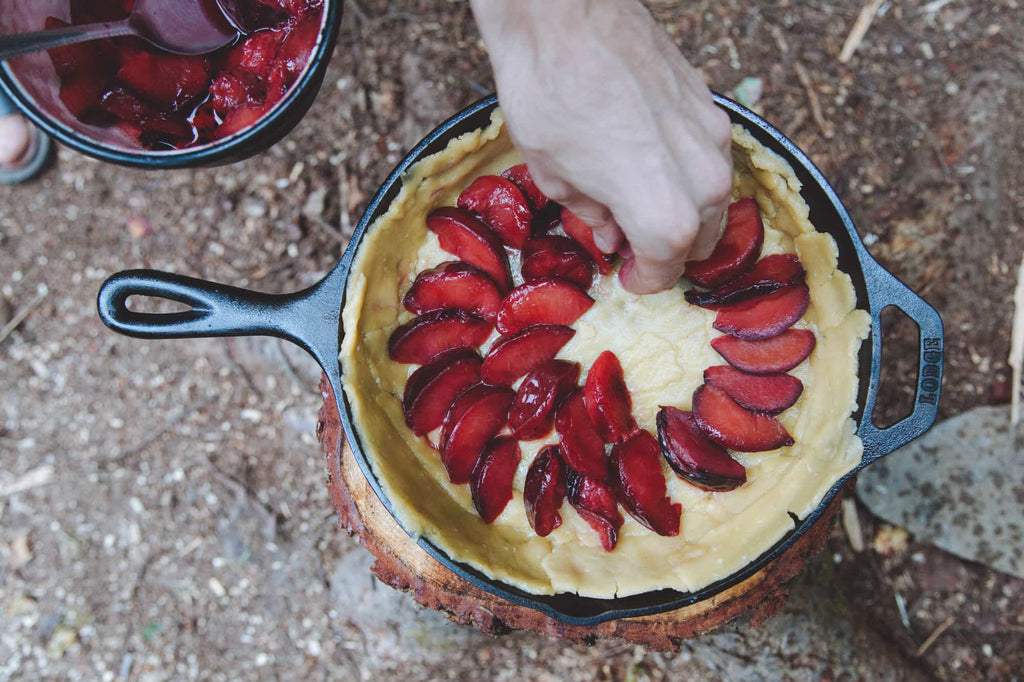 9. Autumn Plum Skillet Tart
Autumn plum skillet tart has a juicy feeling which gives it a very nice taste. Like every other dessert, making your batter from home is advisable to ensure that you don't expend too much time. You need flour, salt, butter, dark ripe plums, coconut sugar, and honey to prepare the recipe.

Slice the plums and boil with coconut sugar and water. Roll the better you already prepared into the skillet and carefully arrange the boiled plums, fizzle honey on it and cover up with a foil paper. The Cooking time is 40 minutes.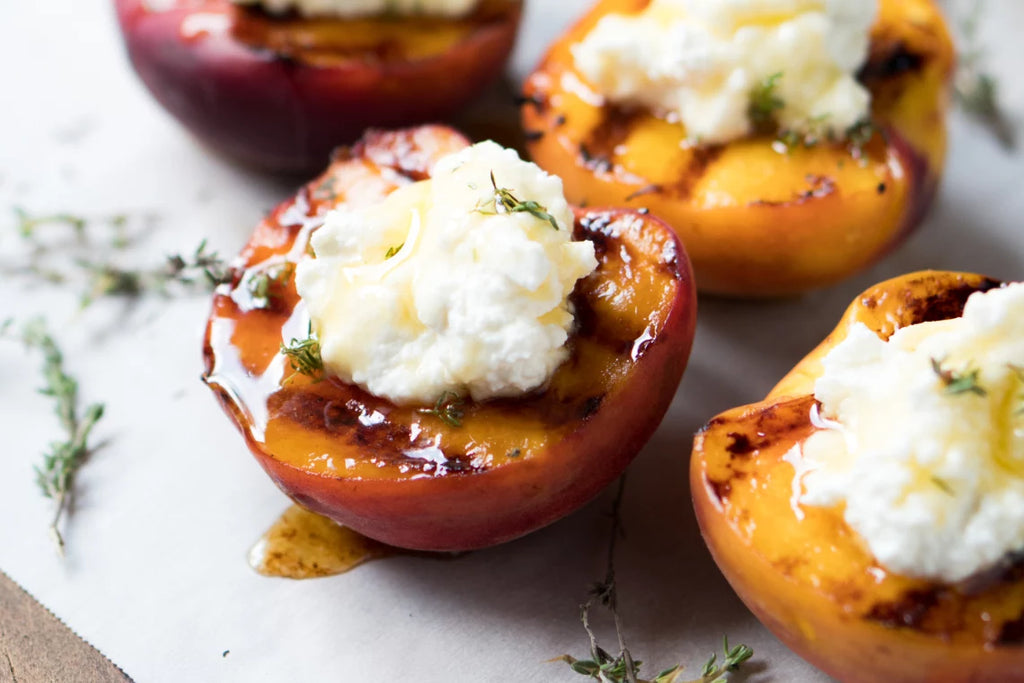 10. Grilled Peach Crisp Foil Pack

These easy Desserts are gotten from the food network, and it just basically incomers grilling peaches and adding granola and whipped cream as toppings. The only unusual thing present in it are the peaches everywhere ingredients would be readily available in your camp kitchen.

Conclusion

With these ten camping recipes, you wouldn't run out of ideas on desserts to make after dinner. Before going on your vacation, makes plans for the dessert you'll be making so that you can get all the ingredients and tools you will need.

If you also need to get a solar generator to power your devices, you can check out Acevolt Campower portable power stations. It has a long-lasting battery capacity, and it charges very fast. 
---