Camping Lantern Guide: How To Choose A Camping Lantern
---
The cool night breeze and enchanting view of the skies are unforgettable moments in camp. However, they could send you into panic mode if you're not well prepared for it. Your camping preparation isn't complete till you acquire a camping lantern. Choosing a lantern could be a challenge if you don't know what to look out for. 
While some lanterns work perfectly in all weather conditions, others are "allergic" to certain weather conditions. Some camping lanterns are rechargeable, while others are powered by combustible fuel. It's okay if you don't understand the varieties of lanterns; we wrote this article just for you. We'd walk you through all you need to know to acquire the best camping lantern.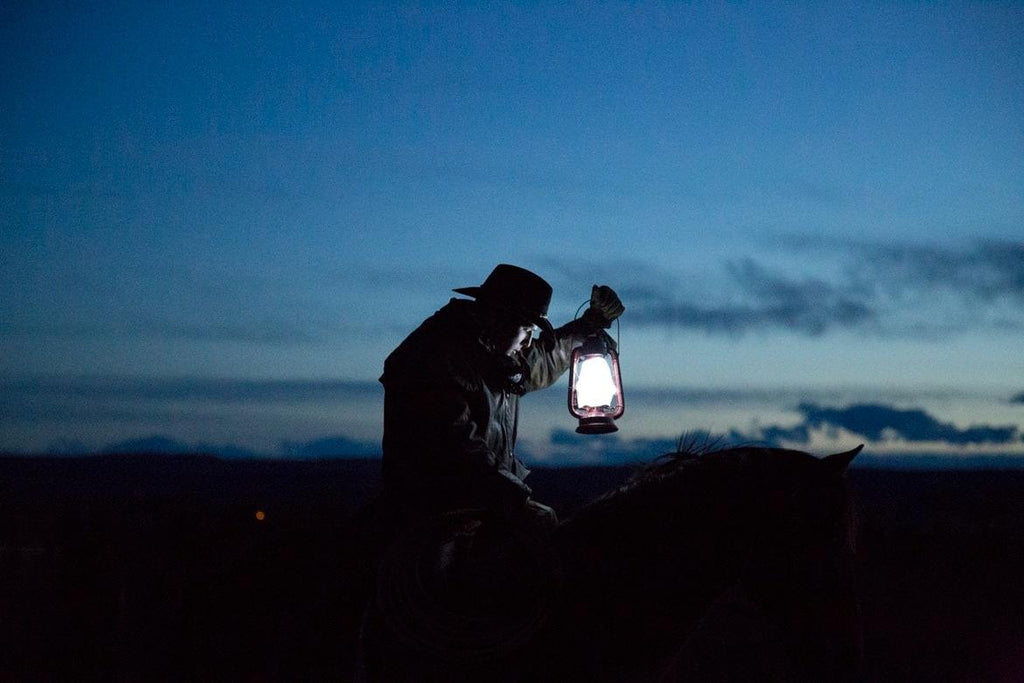 If you can't spare enough time to read through this post, you could opt for AceVolt Camping Lantern Light. It is one of the brightest camping lanterns you could find around. Not only can it serve as a light source, but it can also charge your gadgets multiple times. Hence, giving you more for the price of one. Since you are still here, let us run through the essential things you need to know when acquiring a camping lantern.
What Is A Lantern?
Simply put, lanterns are portable objects which ensure that an area or space stays illuminated during the dark. This definition looks similar to what you will give to flashlights and headlamps. However, lanterns are preferred to those mentioned earlier. This is due to the liberty a lantern affords you while using it. A lantern can throw light on the areas surrounding where it is placed. Often at a 360-degree range. Regular Headlamps and flashlights do not have this ability. Without spending much time, we'd move on to the types of Lanterns.
Types Of Lantern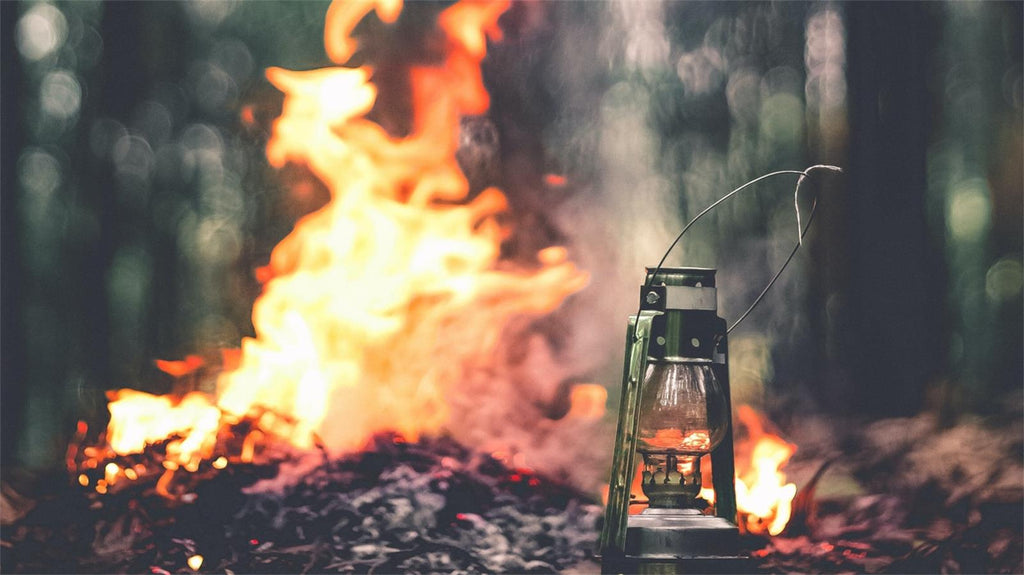 1. Fueled Lanterns
Fueled lanterns are one of the oldest types of lanterns. They run on two kinds of fuel: liquid fuel and propane. 
i. Liquid-Fuelled Lantern                         
Liquid fueled lanterns are one of the brightest lanterns around. A number of them can light up an entire campground. Asides from this, they are adjustable. As such, you could tune the brightness to fit your desired taste. With the invention of better options, liquid-fueled lanterns are not necessarily your best choice. 
Top on the "disqualification list" is that they are often heavy. You don't want to go through the stress of carrying heavy baggage when you can find portable and light options. Secondly, fueled lanterns often emit heat and poisonous gases. 
Considering the importance of your health and safety, this disqualifies them for use in an enclosed tent or location. Another reason why you may not want to use a liquid-fueled lantern is that the fuel could spill while trying to fill it up. Hence, causing an avoidable mess.
ii. Propane-Fuelled Lantern
On the other hand, we have propane-fueled lanterns. Often, this propane-fueled lantern is also called a gas-fueled lantern. It is similar to the liquid-fueled lantern. However, while the liquid-fueled lantern runs on liquid fuel, this runs on propane. The advantage of the propane-fueled lantern over its liquid-fueled counterpart is that it is less weighty.
Nevertheless, the liquid-fueled lantern is brighter than the propane-fueled lantern. Like its liquid-fueled counterpart, a propane-fueled lantern emits heat. For the safety of your kids, you do not want this around your camping location.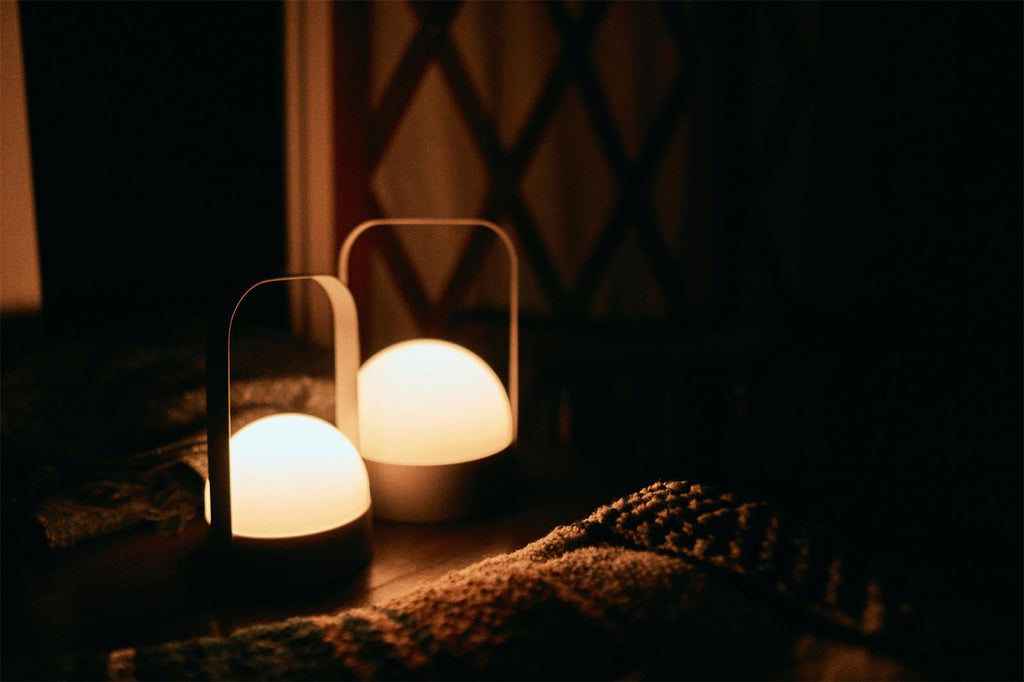 2. Electric Lantern
Electric lanterns are more mobile and portable than fueled lanterns. They emit less heat and are safe for use in enclosed locations. As the name implies, they use electricity to power a LED bulb. Even at that, the power source isn't the same way for all electric lanterns. While some lanterns use rechargeable batteries, others are powered by alkaline batteries. Amazingly, some lanterns wouldn't even work without a direct current. 
i. Lanterns Powered By Alkaline Batteries
Lanterns powered by alkaline batteries appear inexpensive at first purchase. Nonetheless, considering the additional cost of replacing the batteries, you might want to think twice before purchasing it. You can convert some alkaline powered lamps to operate on rechargeable batteries. However, this is dependent on the specifications of the lantern. Using a rechargeable battery for an alkaline lantern, which doesn't support it, could wreck the lantern.
ii. Rechargeable Electric Lantern
Rechargeable camping lanterns are more durable than their alkaline powered counterparts. Compared to the former, you save yourself the additional cost of repeatedly purchasing new batteries each time your lantern gets dim. Going for a rechargeable lantern is incredible. However, you have to prioritize going for the best rechargeable lantern. A lantern that can go as far as giving you three years warranty is worthy of being purchased. Top on the list is AceVolt Campower 700. It uses a LiFePo4 battery cell, which affords the lantern a long lifespan that is five times longer than a regular Li-ion battery.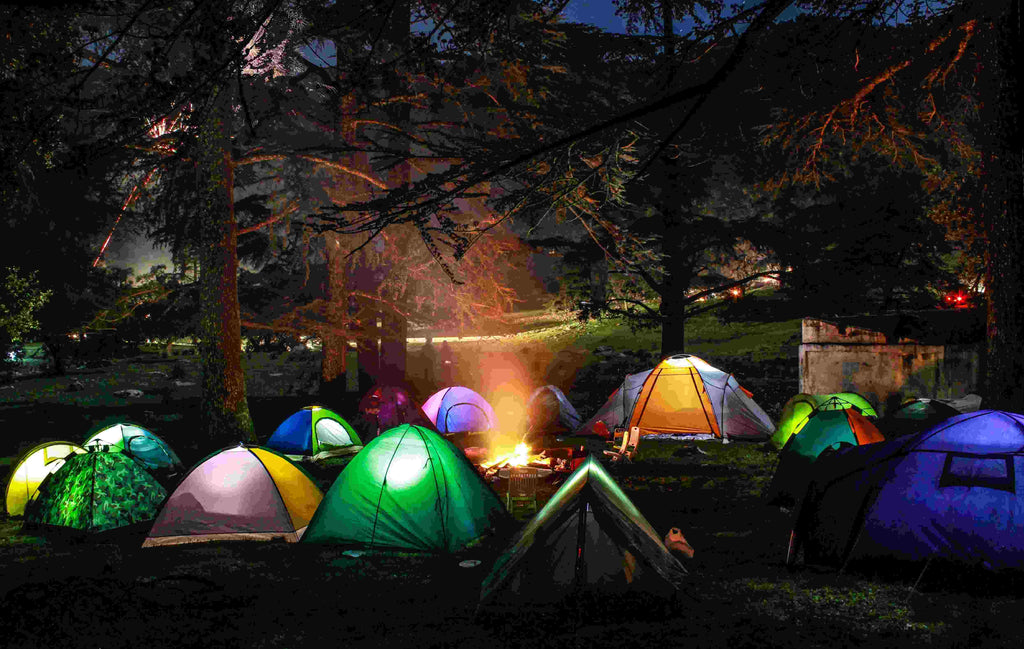 Tips To Consider When Choosing A Camping Lantern
Having discussed the type of camping lanterns, we'd talk about tips that'd help inform your choice.
Burn/Average Run Time
One of the things you have to consider when acquiring a Camping Lantern is the Light duration. Simply put, the light duration is the burn time or average run time for a camping lamp. The terms "Burn time" and "Average run time" refer to the same phenomenon. "Burn time" is used for Fueled Lanterns, while "Average run time" is used for Rechargeable camping lanterns. 
In layman terms, The light duration refers to how long your lantern can provide light. As a camper, it's crucial to ensure that whatever lantern you're using can last through the night. Campower's portable power station ensures that your lantern stays on for a minimum of 50 hours. That's longer than you'd ever need for three days.
Lantern Battery
Another factor you want to consider while opting for a camping lantern is the lantern's battery. At temperatures that are lower than 20oF, Alkaline batteries lose charges. On the other hand, Lithium and Lithium-based batteries perform excellently well in the cold. Not only does the Acevolt solar generators use Lithium-based batteries, but they were also carefully manufactured with LiFePo4 batteries. These batteries are more durable, safer and last longer than their Lithium counterparts. As a matter of fact, the expected life cycle of a LiFePo4 is about four times longer than a Li-ion battery. 
Size and Weight of Lantern
Considering the above factors, the size and weight of the camping lantern are equally important. For the sake of backpacking, you want to move with a lantern that is compact and portable. This will ensure that you are less stressed while moving to your camp location. AceVolt's unique design makes it an easy fit for every camper's travel luggage. 
Ability To Power Other Devices
Finally, you want to ensure that your choice of lantern can power other devices. It wouldn't be a beautiful scenario for you to have your lantern on while your other gadgets lack power. AceVolt Campower 700 is not just a camping lantern; it is a power station. With its 672 Wh battery capacity, essentials like your phone, TV, laptop are sure to stay on for a long time.
Yes, there are several camping lanterns out there. However, AceVolt Campower is the best electric lantern for you.
---
Related Product