Camping in Minnesota: 6 Best State Parks to Go
---
Minnesota is home to several state parks that can serve as a perfect destination for your next camping trip! Minnesota is well-recognized for its lakes and woods. It's no surprise why so many people (visitors and residents) wish to camp in Minnesota!

There are various state parks where you can rent a site and enjoy being surrounded by nature. Each park offers unique experiences for visitors, whether biking, snowshoeing, boating, fishing, or hiking. If you plan to get lost in these natural wonders, there are some state parks you should visit.
1. Gooseberry Falls State Park
There are not so many parks as scenic as Gooseberry Falls State Park. You get to enjoy the sounds and sight of the Lower, Middle, and Upper Falls of the Gooseberry River slapping the rocky landscape. The Gooseberry River flows into the majestic Lake Superior, the largest in North America.
With over 200 species of birds, Gooseberry is heaven for bird watchers. And if you're more interested in other wildlife, there are over 40 species with which to feed your eyes. Visitors can engage in hiking and cross-country skiing, snowmobiling, and snowshoeing. In addition to 20 miles of regular hiking trails, there's a 1-mile wheelchair-accessible hiking trail. Also, the park regularly hosts evening entertainment activities and supervised programs for children, making it perfect for family experiences.
Gooseberry Falls Park is open for camping and picnicking throughout the year, although certain facilities have seasonal accessibility. So, you might want to inquire about the availability when making your reservation. The park features 69 non-electric drive-in sites and three sites for group camps that can take 50 people. For a perfect camping period, you can get a solar generator such as Acevolt Campower 700.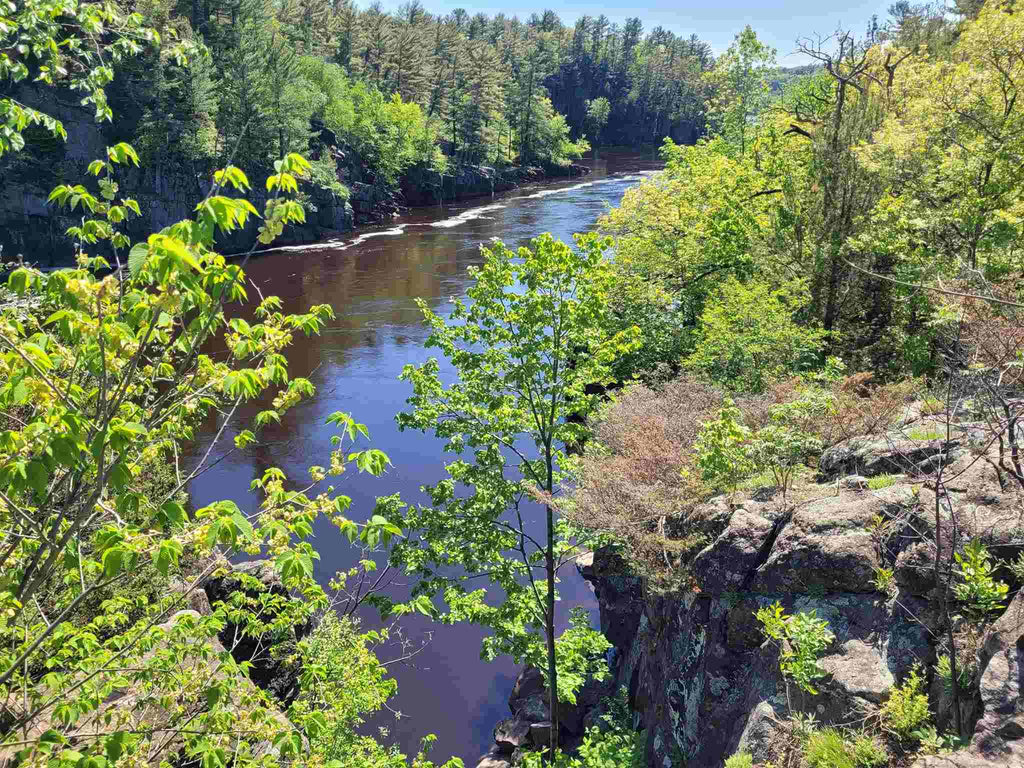 2. Interstate State Park

The Interstate State Park is so-named because it lies between the borders of Minnesota and Wisconsin. It regularly attracts several visitors from both sides of the border, making it one of Minnesota's most popular parks.
The Interstate State Park provides enough exciting cliff-top views that make it a destination of choice for rock climbers. There are 4 miles of pothole hiking trails that offer hikers a delightful nature experience, with wildflowers lined across the paths. This park boasts unique geology that attracts academics from across the country. At the nearby St. Croix River, visitors can engage in boating, canoeing, and kayaking.

The Interstate State Park has over 35 sites, and most of them are electric. However, the sites are closed during the winter season and are only available from April to October. The large picnic area is more than enough for family and group relaxation activities if you visit.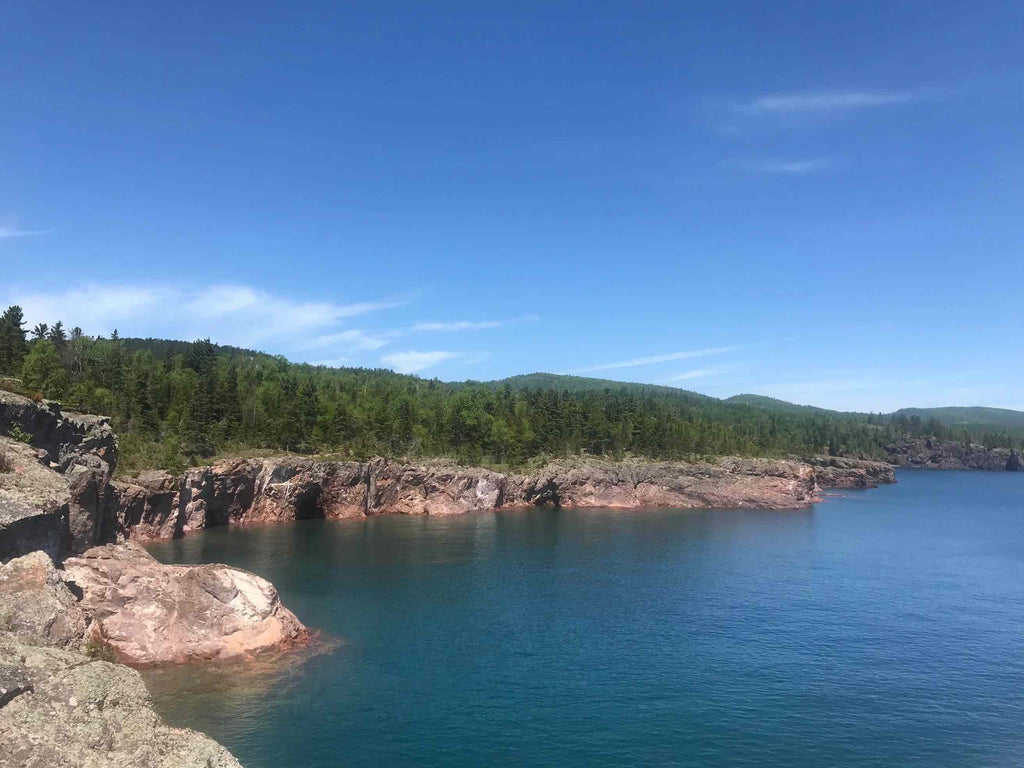 3. Tettegouche State Park

At the Tettegouche State Park, you get to stand in the presence of the tallest waterfall in Minnesota (63 feet) and savor its glorious beauty. The park's landscape is rugged enough for enjoying hiking. It also has multiple cascading waterfalls as well as six inland lakes.

Bird watchers would love to know that Tettegouche is home to some of the rarest bird species, including peregrine falcons. With 23 miles of hiking trails, hikers will have a field day immersing themselves outdoors while enjoying the scenic views of Lake Superior and the hardwood forests with their colorful trees. Other activities available to visitors include rock climbing, mountain biking, cross country skiing, skate-skiing, snowmobiling, snowshoeing, etc.

The spacious picnic areas and shelters allow families to have the best time together. The 28 drive-in sites at Tettegouche State Park are available year-round, and almost all-electric. Two large group sites can take up to 35 people. The modern sanitation facilities at Tettegouche are available year-round.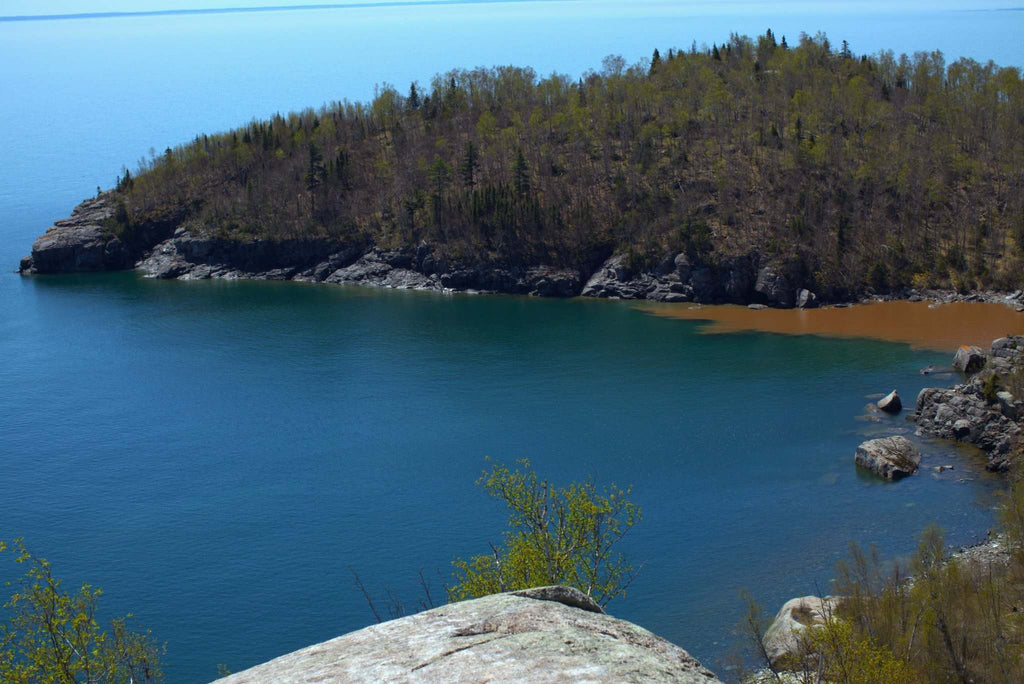 4. Split Rock Lighthouse State Park

Another popular park located on the North Shore of Lake Superior is the Split Rock Lighthouse, State Park. Even if you are not visiting for picnicking or camping, a simple tour of its Historic site managed by the Minnesota Historical Society with several exhibits and films will leave you enthralled.

Split Rock Lighthouse is a large park with plenty of recreational opportunities. Besides being able to hike 12 miles along Lake Superior, visitors can kayak on Pebble Beach or visit the Little Two Harbors, a small fishing village nearby. Other opportunities include scuba diving, cross-country skiing, biking, snowshoeing, etc.

As you read this, set your sight on June 1, 2022, when Split Rock Lighthouse will be opening its new campground. It will contain 46 electric sites and five wheelchair-accessible sites, although open only seasonally between May and October every year. However, the cart-in and backpack sites (24 in total) are available year-round.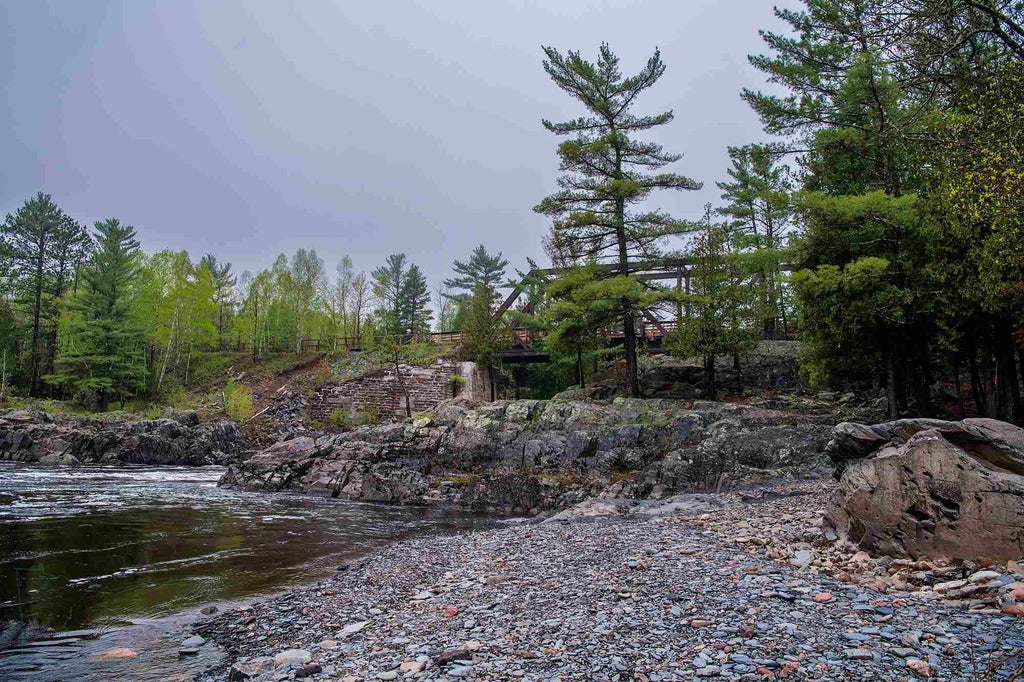 5. Jay Cooke State Park

The St. Louis River is perhaps the most popular attraction at Jay Cooke State Park. However, what draws people to this park the most is that there are endless activities in which visitors can participate.

With 50 miles of hiking trails stretching across scenic views through the woods and the rivers, The Jay Cooke State Park is truly a hiker's paradise. Other recreational activities available for visitors include biking (paved and mountain bikes), horse riding, geocaching, cross country skiing, snowmobiling, snowshoeing, etc. Suppose you were visiting for only an hour, walking through the Swinging Bridge is enough to make you enjoy the natural attraction.

There are over 100 camping sites at Jay Cooke State Park. While most of these are wooded sites without electricity, there are about 21 electric sites. There are also wheelchair-accessible electric sites. The picnic shelter overlooks the St. Louis River. It's an open shelter that can accommodate no more than 75 people. It is also not available between September and October. It's best to call the park ahead to reserve a space in the picnic shelter.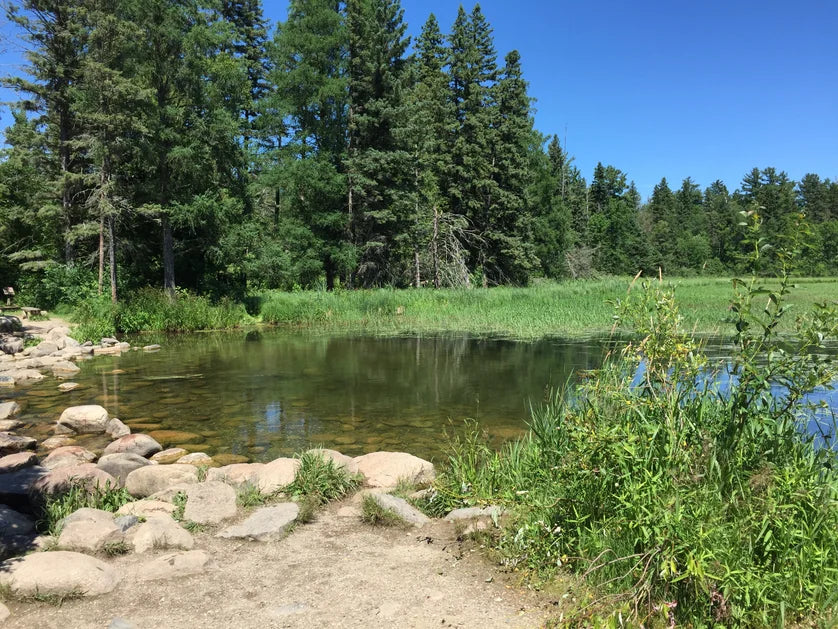 6. Itasca State Park
Last but not least, Itasca State Park is the oldest state park in all of Minnesota. It is home to over 100 lakes and vast woodlands and vegetation supporting the life of several wildlife species, from birds and squirrels to deers and porcupines.

The hiking trail stretches across 49 miles with a wheelchair-accessible dedicated trail path. Visitors can fish, swim, boat, bike, paddleboard, snowshoe, boardwalk, snowmobile, and enjoy themselves in various other ways. For picnicking, you have to call to reserve the picnic shelter. If you are going with children, there is a fully-accessible playground at the swimming beach with swings, slides, and bounces.

Not only is Itasca State Park the oldest state park, but it is also the largest. There are two large campgrounds at the park, with over 200 drive-in sites. In addition, there are over 150 electric sites. The Elk Lake Group Camp is great for larger gatherings as it can take up to 50 people. In addition, the park offers both seasonal and year-round lodging opportunities via its rooms, suites, and cabins.
Conclusion

Camping is a fun experience that brings families closer together and allows people to enjoy thrilling adventures with friends. Whether you simply need to escape from the hustle and bustle of the city or want to experience nature by yourself, camping gives you an unparalleled opportunity.
Minnesota State Parks have camping options for all types of people – from primitive to RV and everything in between. Use the content above to help you plan your next camping trip in this great state. We wish you well; whether you're planning a short family getaway or a more in-depth adventure, we wish you well! Getting an extra light source such as acevolt campower 700 during camping makes things better and more comfortable. Acevolt is a company that produces solar generators for campers. 
---
Related Product
Sold Out
Campower700 LiFePO4 Portable Power Station