Camping in Maryland: Places You Need To Know
---
Camping in Maryland is a way for you to be adventurous. Activities such as hiking, biking, and horse racing are available in any Maryland campground. You would have unforgettable memories looking at the gorgeous scenery of any campground in Maryland. You might as well need some time out with your friends. So take the way to any campground in Maryland. The Department in charge of Natural Resources, Wildlife, and Heritage Services, Maryland, takes care of and manages several acres of the state's property. They also regulate primitive camping in Maryland to provide public enjoyment for its residents and visitors.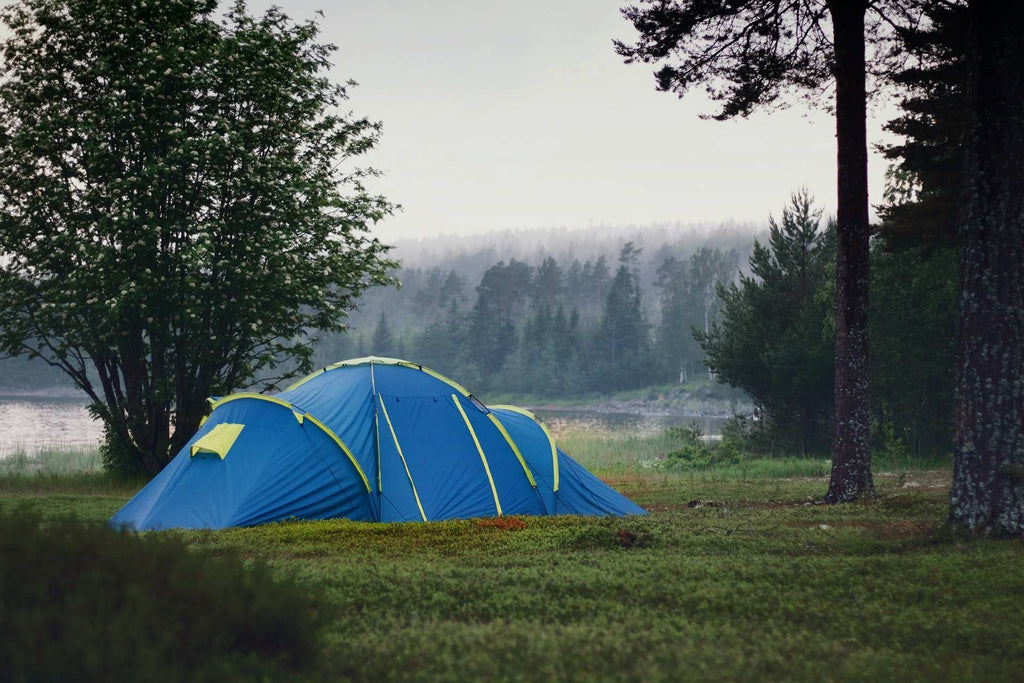 How Often are Campgrounds in Maryland Open?

Camping in Maryland is a very natural thing to do because you get to explore the beauty and wonder of exceptional Maryland. For every camper in any of the campgrounds in Maryland, there is always an activity to do. There are more than 2000 campsites in Maryland. However, not all of these campsites are open for camping all through the year. You could decide to stay over the night for a whole camping experience. As a result, you would need to make reservations for campers' cabins or shelters. To make reservations, you can contact us online at the reservation center. Online reservation services will be available 24 hours, seven days a week. You could also reach out to the Maryland Department of Natural Resources, Wildlife, and Heritage Reservation Services by calling 1-888-432-2267.

Most Visited Campgrounds in Maryland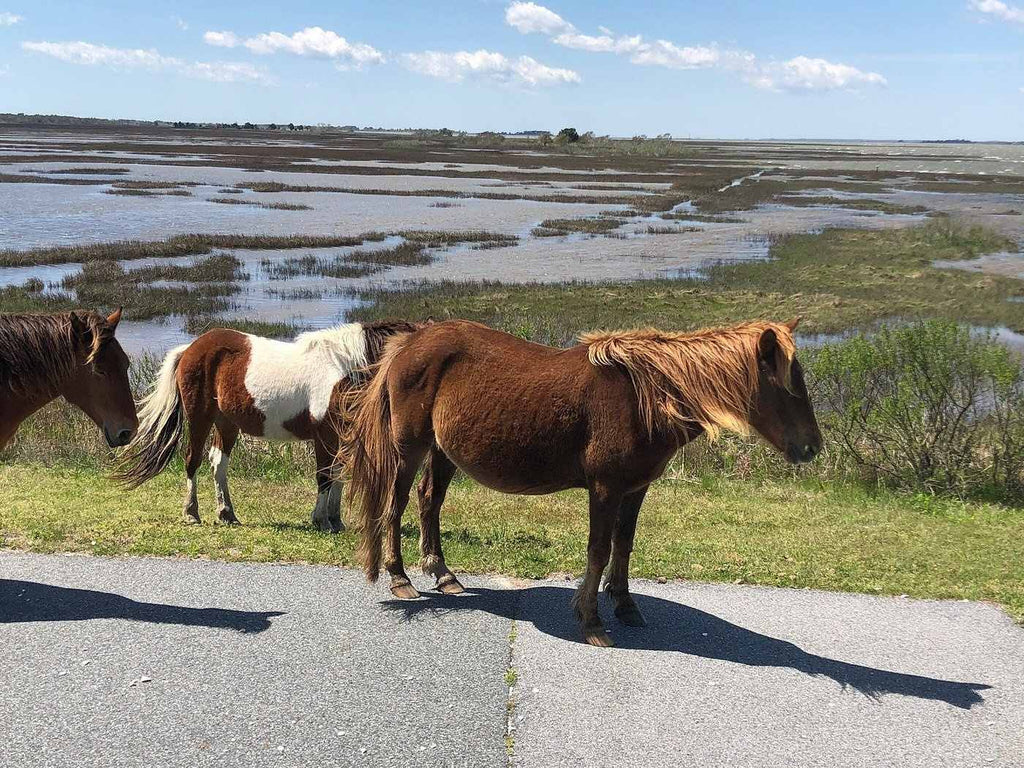 Located in Worcester County, at the north end of Assateague Island, the Assateague State Park is a family-friendly and fully stocked place. It is the only oceanfront park in Maryland. Many amenities there include renovated bathhouses. You could also explore sand beaches, salt marshes, coastal bays, and maritime forests. You would also see wild horses around the dune. There is a bookstore facility available. For entry purposes, each vehicle has to pay $20 or pay $40 for a specific annual pass.

Assateague State Park is closed up until mid-April. However, the best and most enjoyable season to visit this camp is during the winter because there are no crowds. You could make your reservations up to six months ahead of your camp days. To make your reservations, please call 1-877-444-6777. We are open from 7:30 pm to 6:30 pm every day. The visitor center opens from 9:00 am to 4:00 pm daily, and we are closed on Thanksgiving and Christmas days.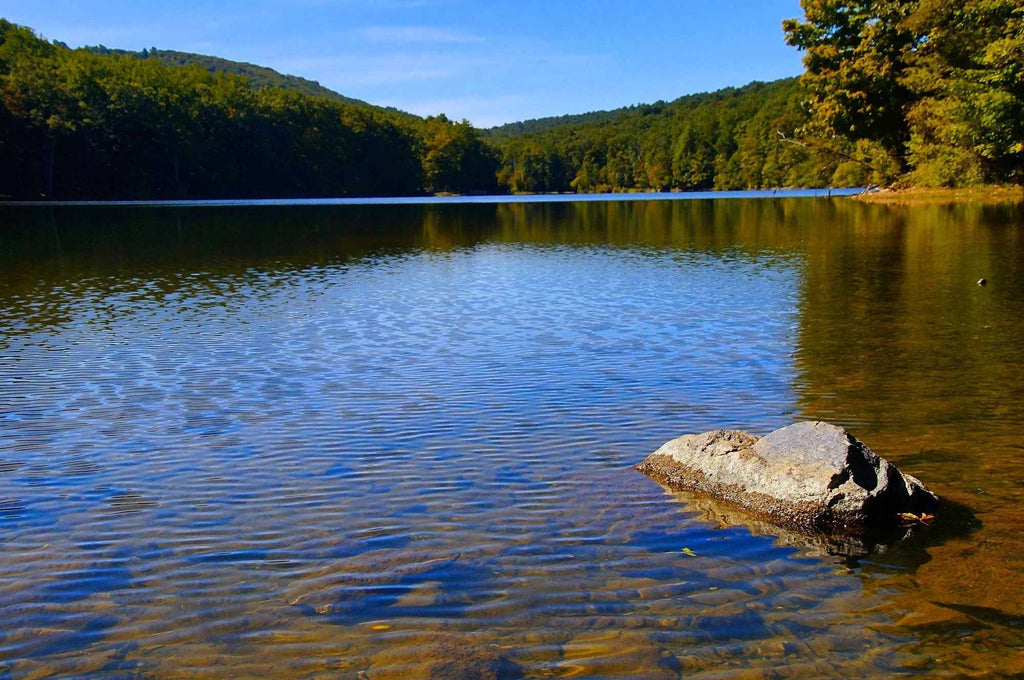 2. Houck Area, Cunningham Falls State Park
This state park is one of the most popular in Maryland and it hosts two camping areas known as Manor and Houck. Houck is closest to the falls and lake, while Manor is closer to the Catoctin Iron Furnace. Activities such as hiking in the falls, swimming in the lakes, and exploring beautiful waterfalls are available. It is close to Camp David and is not affected by presidential activities. The Park has some side attractions, such as the largest cascading waterfall in Maryland, about 78-foot, a scenic lake, mountain streams, and winding trails. In the endless acres of forest at the park, you could get lost and find it hard to find your way back if you're not at your campsite.

The best period of the year to visit the Houck area, Cunningham falls State Park, is during spring and summer. The opening is at the beginning of April, and the closing is in October, annually. To make an online reservation, please call 301-271-7574 or 1-888-432-2267 or send an email to Houck Area, Cunningham Falls State Park.  Business hours range from 6:00 to 10:00 pm every day.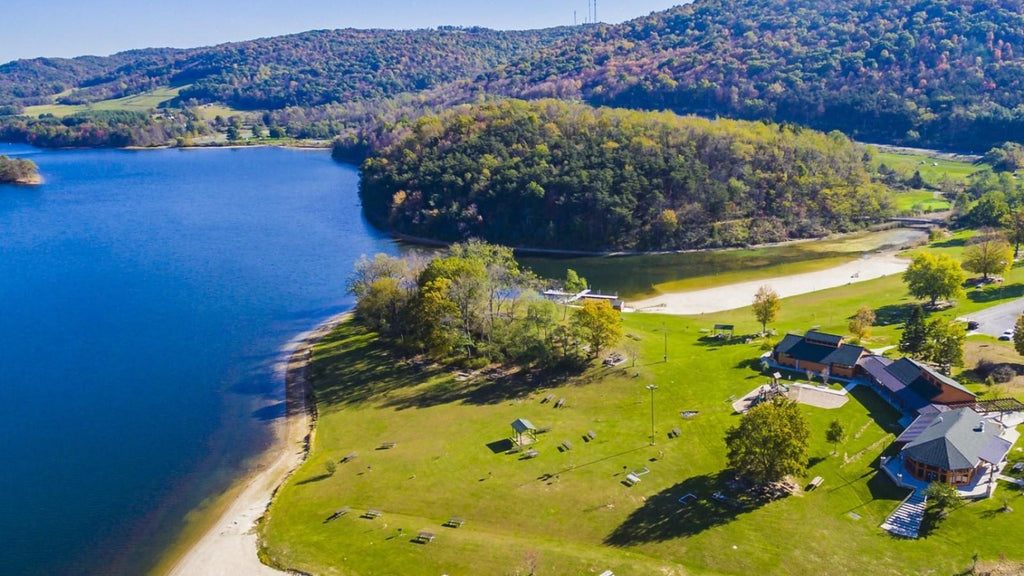 With over 3000 acres of public land, the Rocky Gap Park is one of the most interesting state parks in Maryland. It is located in Allegany county, Maryland and It is suitable for campers that love swimming and hiking. There are activities available for both kids and adults. Adults can visit the Casino, while kids visit the aviary. The state has pristine water; the beach is clean and not crowded. The Department of Natural Resources, Maryland are in charge of managing with.

The park also has an amphitheater that can be rented with 3000 seating capacity. It also has a hotel that has about 200 rooms and suites and a Casino that operates approximately 665 gaming devices. The Rocky Gap State Park is open from Monday to Friday, 8:00 am to 4:00 pm. You should make your reservations on time as it could be made as early as six months to your camping time. Online reservations can be made at Rocky Gap State Camp or call 1-888-432-2267.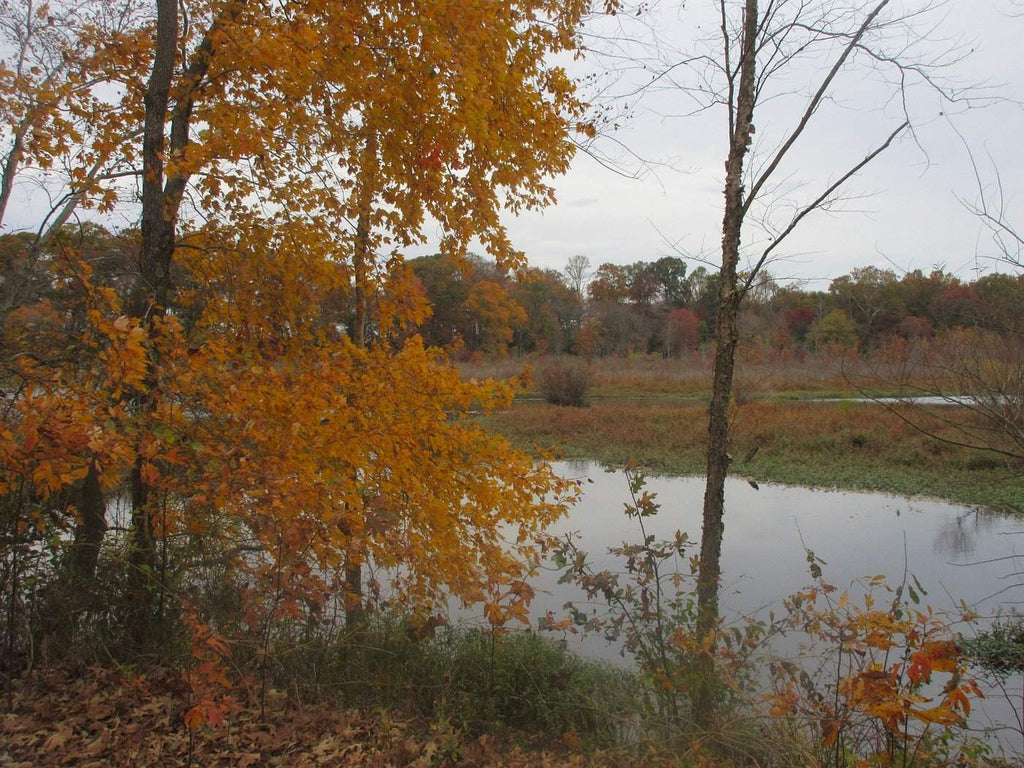 This state park is located beside Camden Wyoming, Chestertown and Dover. Tuckahoe State Park is the best place if you need some quiet and me-time. It is a tranquil and peaceful park. You would find along the woods a private, spaced-out campsite. There are also perfect flat trails for hiking and biking. The family camping area has 51 sites. It also has a general bathhouse that can accommodate 30 people. In Tuckahoe State Park, per are allowed but must be on a leash. It is also prohibited to use cars using gasoline.

There are also campers' cabins that are ways available for rent. All places are equipped with ceiling fans, air conditioning machines, electricity, etc. There is no time of the year you can not visit Tuckahoe state park. You would fall in love with its nature. You can make reservations to visit Tuckahoe State Park online or call 1-888-432-2267.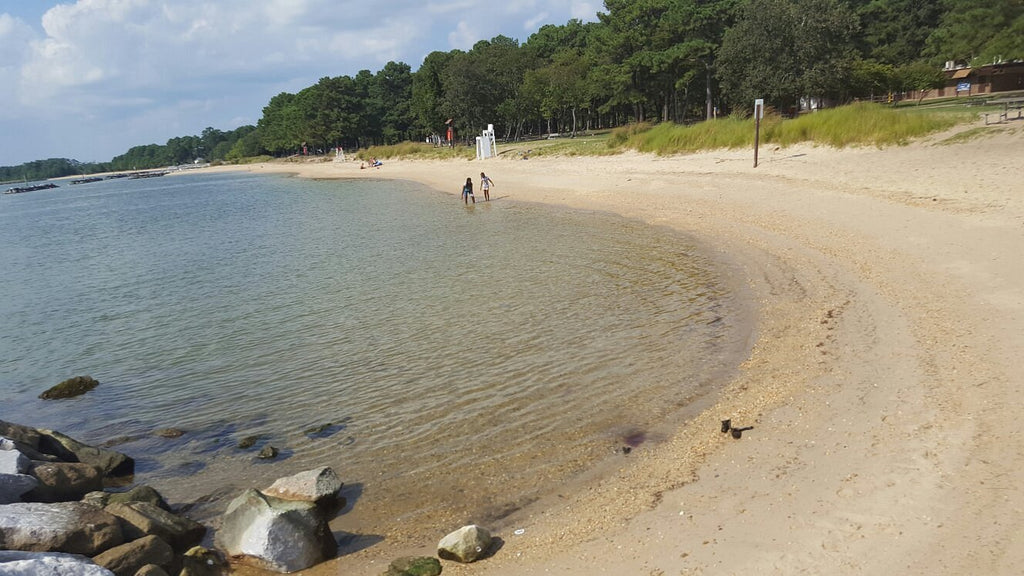 5. Point Lookout State Park
The Point Lookout State Park is at the tip of Southern Maryland. It is a preservation of the site of the American Civil War, prisoner of War Camp. It also preserves the point lookout light, which is the old lighthouse. There is a civil house museum to explore in the park. You could also go swimming, fishing, and hiking. There are so many things you could get to employ in so many places in this park.

We are open to attending to you from 8:00 am to 7:00 pm every day, including weekends. You would enjoy visiting Point Lookout state park in April, and you can make online reservations at Point Lookout State Park by calling 1-888-432-2267.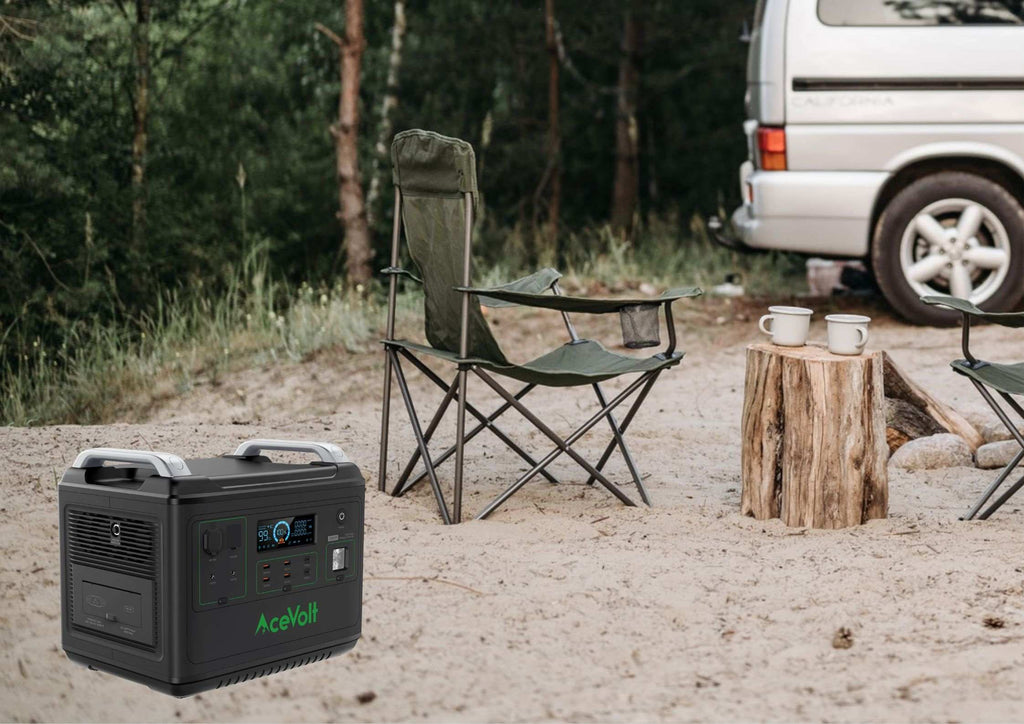 Improve Your Camping Experience with Acevolt Campower
A portable power station is a must-have item for camping in Maryland. As you do not want your devices less functional while you are camping. To prevent this, purchase a portable power station that fits in your backpack more than a generating plant would. Known for its efficiency and power-saving mode, the Acevolt Campower tops the list. 
Conclusion
A visit to any of the top listed state parks and campsites in Maryland would expose you to appreciating the beauty in nature. Maryland has so many beautiful towers, and you can explore some of them by visiting the state parks. You would have a great time bonding with your friends, family, and colleagues bonding over nature. Also, if you are 62 years and above, you can get in the state parks for free with proof of age. After this, you have access to a lifetime pass to all the state parks in Maryland. That's some inspiring news too.
---