Camping in Colorado: 5 Beautiful Places to Go
---
Colorado is spectacular and a worthy consideration for your next vacation spot. Rich in wildlife, scenic landscapes, and snow-covered mountains, not only would you have one of the best moments of your life camping here, but you would also be rejuvenated and ready to take a dash at life again. 
This article enlightens you on the best places to camp in Colorado. Despite your tent camping, RV, or trailer camping in Colorado, there is someplace for you. Based on popular opinion, the best time to camp in Colorado is during the winter season. There are more activities to engage in at this time, such as snowboarding, snow tubing, and many more. You would also have access to monumental sites such as its natural hot springs flat-tops mountains, the largest and deepest in the world. Free camping is available on National Forest anywhere in the state.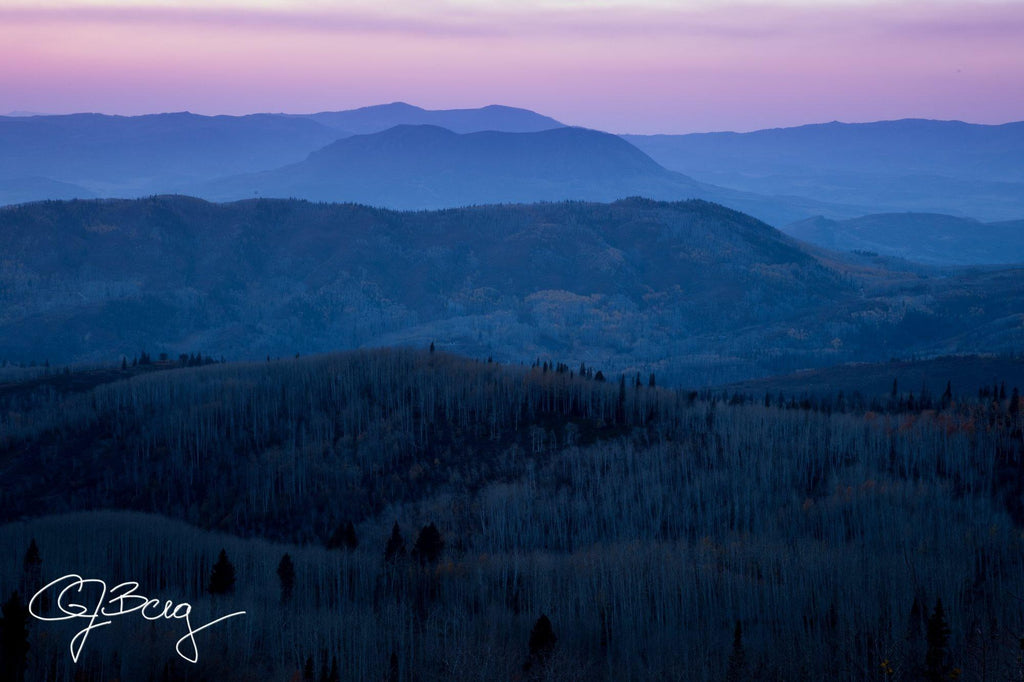 1.

Buffalo Pass
Address: County Rd 38, Steamboat Springs, Highway 14, Walden
Located close to Steamboat Springs, Buffalo Pass would serve you if hiking and biking are on your agenda. It is open all year round to camping but is more beautiful to see during fall. It has two campgrounds: Dry lake and Summit campground. Dispersed camping is also allowed. Access is granted based on a first-come, first-serve basis. Mostly, only tent camping is advisable because there is not enough space for a trailer or RV.
You can engage in activities such as boating, fishing, and biking due to the state of the road in the campground. Other activities include Skiing and Snowboarding in winter, hiking trails,
If you choose to visit this camp, be aware that there are no full hookups available, therefore, you would need to have substitutes. For a light source, a portable power station, solar or backup battery is ideal if you must stay connected camping on this ground.
Buffalo Pass is usually busier during the weekends and summer season. Hence, to have some quiet, you might want to consider visiting during weekdays. There is a fee charged for camping and day-use at Summit lake. For reservation purposes, call the park ranger: 970-723-2700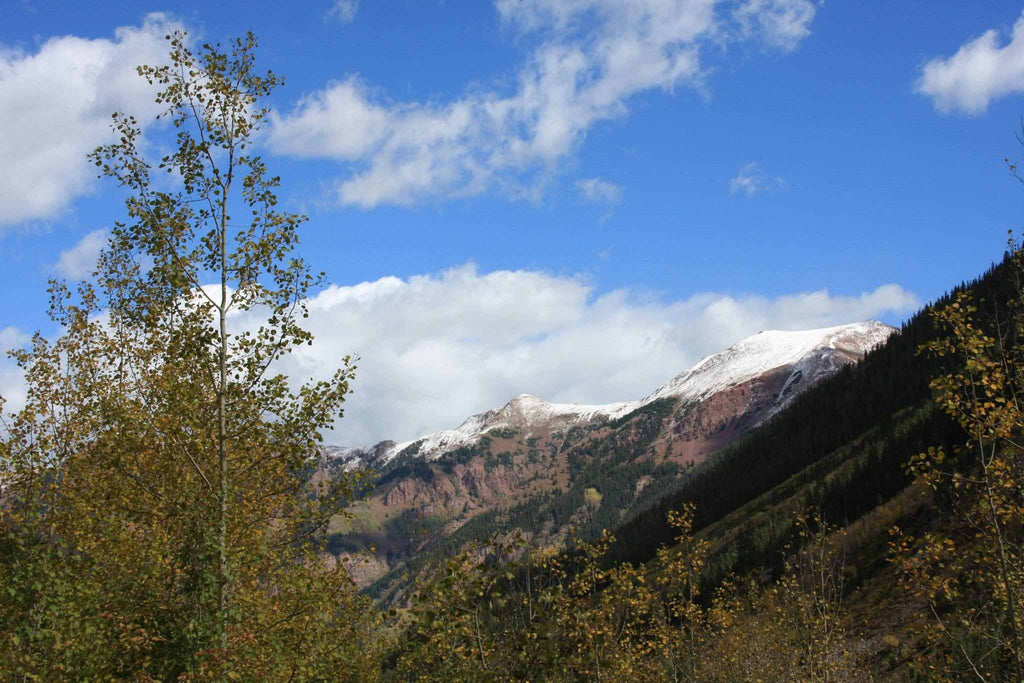 2. Maroon Bells
The scenery of this campground is a sight to behold. Imagine a picturesque scene from a Hollywood epic. This makes it one of the most photographed scenes in Colorado. Maroon Bells has three campgrounds, namely: Silver Bar, which has 4 tent only and walk-in sites. Silver Bell, the largest of all three, has 14 sites, 6 for tents only and 6 for walk-in sites. The other 2 are for RV/tent camping. Silver Queen, on the other hand, has just 6 sites and can harbor RVs. These sites come equipped with tables and fire rings and are reservable as well. Schedule a visit to Autumn and mid-week. There is a shuttle system available for transporting from the visitors center.
The wilderness area in Maroon Bells allows for Backcountry camping but not dispersed camping. It consists of a fourteener mountain and is viewed by many hikers as difficult to climb. Other than hiking the mountains, there are sets of Hotsprings providing some sort of relaxation.
You can engage in recreational activities like fishing, cycling, and hiking trails which begin the scenic area of the campground, and it is as long as 11 miles. In your preparation, remember to pack suitable clothes, shoes sunscreen, and portable drinking water as the weather is known to change rapidly.
To reserve a space or make an inquiry, please call 970-930-6442 or mail: info@visitmaroonbells.com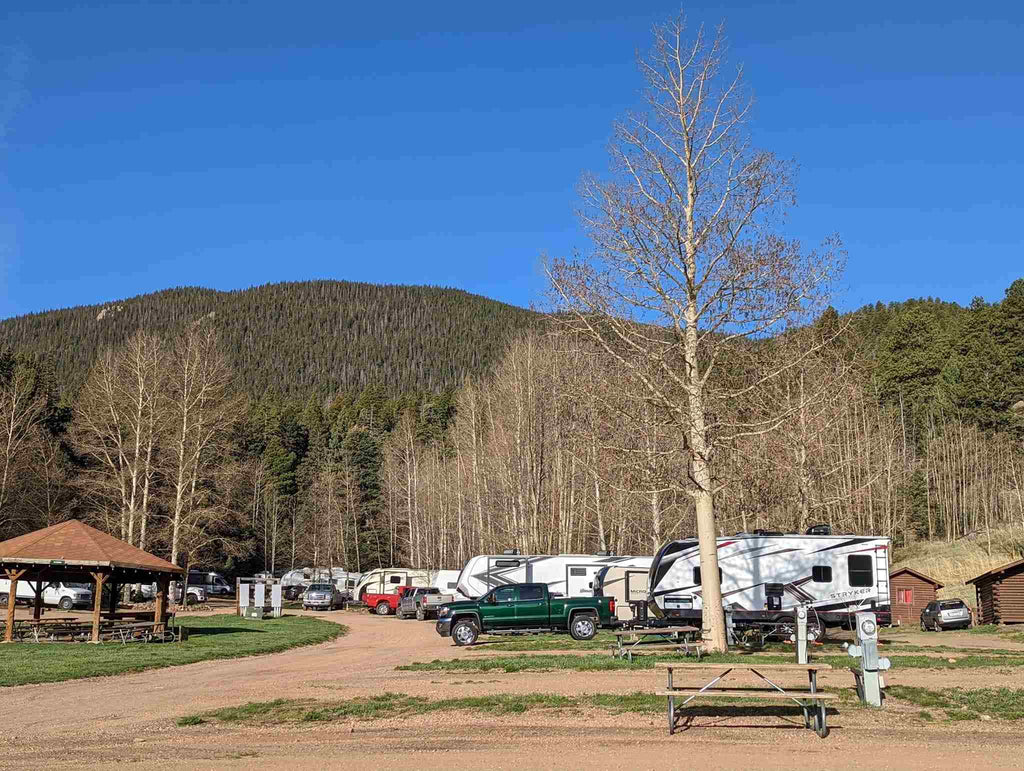 3.Aspen Acres Campground
Address: 16561 CO-165 RYE, CO 81069
Located in the San Isabel mountain, Aspen Acres is fully equipped with both electric and water hookups estimated at 30amp in all its RV sites. However, seven sites are without sewer systems. There is also free WI-FI available to camp visitors who need to stay connected to the world outside of the campground. There is a camp store for visitors within the camp to stock up on supplies.
The campsites are spread across both sides of the campgrounds. Full hookup sites are available. The campground has strict rules guiding electricity preservation. Owning an acevolt campower generator would allow you to comply. However, based on demand might not be available. Intending visitors are advised to book earlier than arrival time. For camp visitors who prefer to camp indoors, there are cabins and chalets furnished to this effect. Group lodging and gatherings are welcome irrespective of the size.
Aspen acres campground is family-friendly. You can camp as a group here as well. And there are activities lined up for your recreation. Spend your time horseshoeing, playing ladder ball, and mountaineering. As a pet-friendly campground, your dogs can roam free in the off-leash park provided.
Before a reservation can be placed, you would be required to make full payments.
Obviously, camping here is not free. Hosting visitors other than the stipulated family number would attract an extra cost of $10.00. Check-in for RV and standard sites are fixed around 12 pm and 3:00 pm for cabins. Check-out is fixed at 11:00 am for all.
For more information, message (719)485-3275 or mail:aspenacrescamping@gmail.com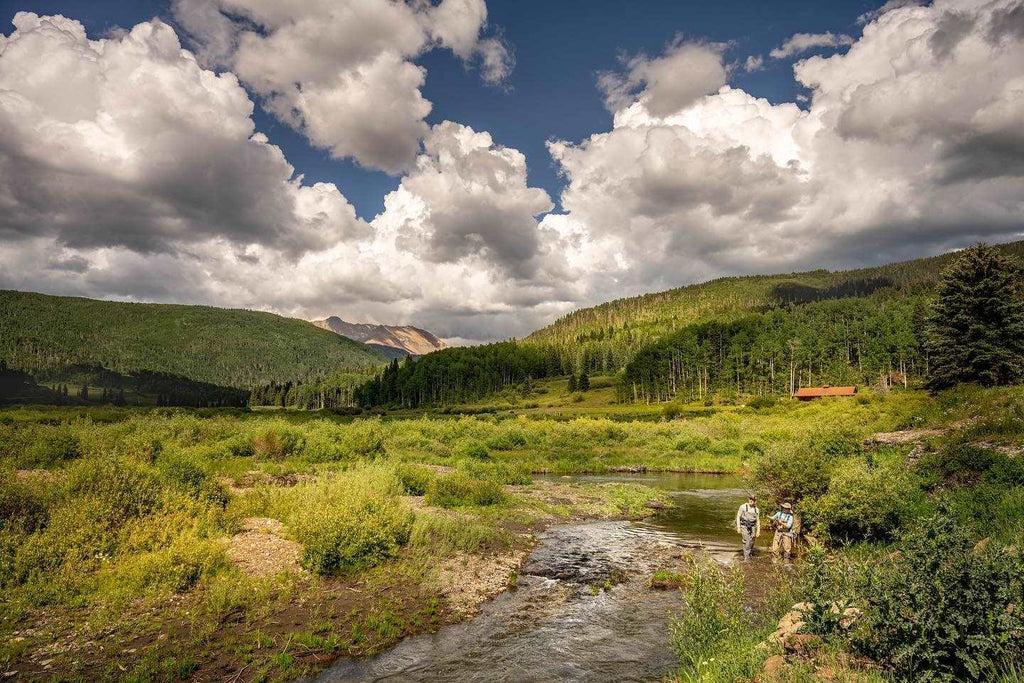 4. Dunton River Camp
Address: 8532 ROAD 38 RICO, CO 81332
Canopied with clear blue skies, surrounded by lush green trees, and furnished to taste cabins, Dunton River Camp leads when it comes to luxury camping. It is located in Southwest Colorado. You can camp in style in its various day and overnight camp packages. Even more, the entire campground can be rented exclusively for special occasions. You can choose to enjoy its breathtaking view in Winter. However, the camp is open for the summer.
On this campground, there is a designated space for tent camping with eight-styled safari tents available for rent. Tents come equipped with a soaker tub, hot water, vanities, and warmers. Alongside, every tent has two motorbikes assigned to it. This is so that campers can explore the trails or ride at their leisure.
Ease the stress by taking a deep in one of the Hot Springs with its restoring effect available on the campground. You could make your stay stressful less by making arrangements for pickup from the airport upon arrival. This comes at an additional fee. Rates are charged on a nightly basis and include meals and beverages
For more information on this campground, call: (970)882-4800 or mail reservations@duntondestinations.com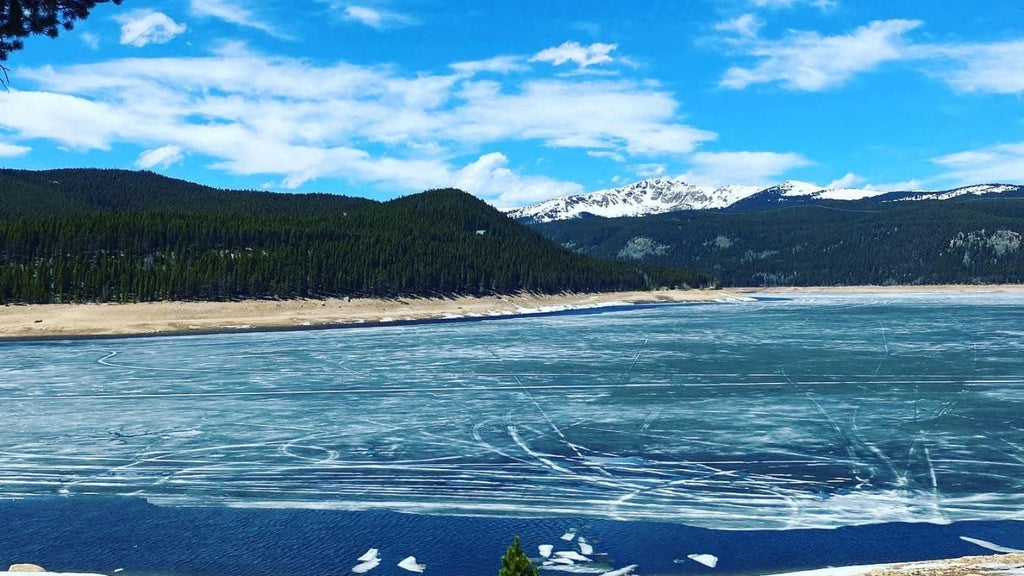 5.Turquoise Lake Recreation Area
Address:Turquoise Lake Road, Leadville, CO80461
Turquoise Lake Recreation area gets its name from surrounding turquoise mines. The lake, many say, is a natural occurrence but was remade into a dam far back in the 19th century.
Mostly opened during summer, the Turquoise lake recreation area is one of the most popular and populated campgrounds in Colorado. Activities on this campground are ongoing throughout the day. The day-use area closes at 10 pm.
There are eight campgrounds with over 300 campsites in the Turquoise Lake Recreation area, some of which are allocated on a first-come, first-serve basis. On the east end of the lake is where the majority of the campgrounds are. Camping on this ground is not free and dispersed camping is not allowed close to the lake.
Reservation for campground use is made five days before arrival on the campground. The Amenities available on Turquoise Lake are designed for the visitors' comfort. They include potable water, drop toilets, fire rings, and picnic tables for great family time.
If you enjoy Swimming, it is allowed but swimming in Turquoise Lake requires some level of boldness. This is due to the alpine conditions of the water. Other activities to maximize your stay include Hiking the north shore trail: it is flat and easy for individuals and families, Horseback riding, Picnicking, Fishing, and Kayaking.
In conclusion, choose a campground to have a swell time away from the hustle and bustle of your world. While at it, visit acevolt.com to shop for a portable solar generator that would enhance your camping experience.
---