What Camping Clothes to Wear this Summer
---
You've been preparing to go camping for days. You've checked resources online as a guide for the essential camping materials to pack: tent, food items, flashlights, portable power stations, backup battery and so on. But you are at a loss for what to wear. While a campground is not a fashion parade ground, having the right camping clothes could make your days spot on.
It is important that you pick clothes according to the weather's dictates. Otherwise, you will appear off and be cheated by the harsh weather. As the warm day's approach and camping activities are at their peak, it is essential that you know what clothes are best for camping in the summer.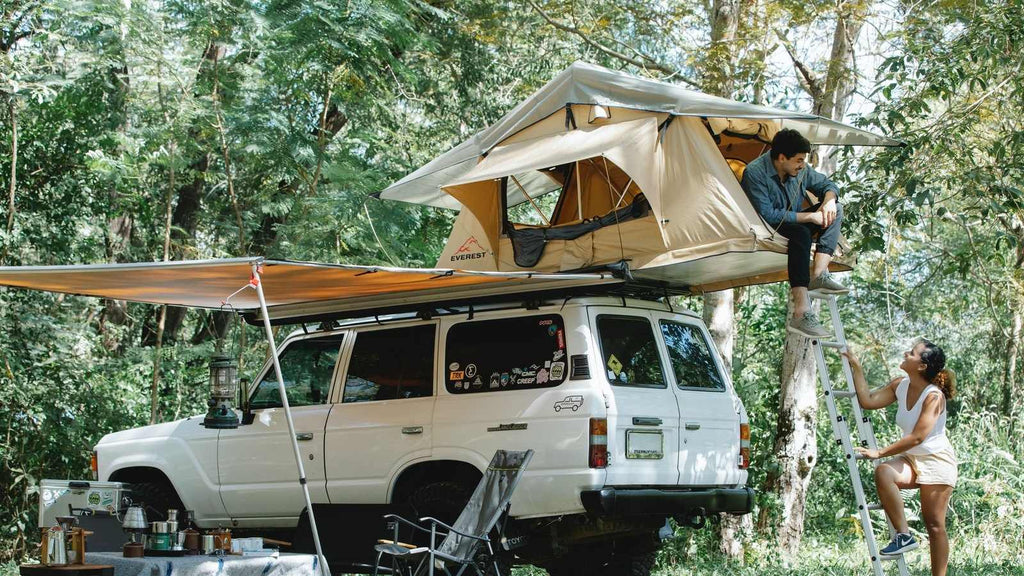 What Kind of Clothes Should I Wear for Summer Camping?

Perhaps, summertime is the trickiest time to determine what clothes to choose for camping because it also has the least stable weather. It could be so hot at one time, and then the weather gets drastically cold in the next few hours. However, it is not impossible to pack for summer camping. In fact, you can be perfect in your packing!

We recommend you include the following kinds of clothes in your packing list:

1. Clothes that Fit the Weather
You need to stay warm enough and also cool enough. This is why you need the exact camping clothes that fit the weather.

It is easy to get fooled by the fact that summer days are always so hot. But the nights usually tell a different story and could drop so cold, especially when you are out in the wilderness with fewer buildings and more vegetation.

But for most of the day, the weather is sizzling hot, and you are often bound to break into sweating. With the rigorous activities, which are usually the highlight of camping, you tend to sweat even faster and feel the need to cool off very quickly. Therefore, having the right outfit is important to not make the already harsh weather condition worse for you.

From all indications, you need two kinds of clothes: clothes that fit the hot daytime and those that serve the cold nights. For the hot and sunny day, consider packing the following:

- T-shirts, pants, and shorts made with moisture-wicking fabrics (these include polyester, spandex, merino wool, and nylon)
- Light, breathable underwear and socks
- Headwear to protect the head and face from the sun, such as hats and visors
For the cold nights, don't forget to pack:

- Sweatshirt and sweatpants
- Breathable long-sleeved shirts
- Long woolen socks
- Clothes that are generally made from fleece or nylon
2. Clothes that You are Most Comfortable in
When camping is not the appropriate time to wear overflowing gowns or very tight clothes that won't even let you move an inch, you need practical and free clothes. These are usually loose t-shirts, pants, and shorts.

Also, you do not want to pick the whitest pants in your wardrobe or that cloth you know can't withstand much stress. Generally, avoid clothes that reflect stains too quickly, are hard to wash, and are prone to tear.

The truth is the clothes you are most comfortable in may not be appropriate for the hot weather. So that's a check-in there – choose wholly useful clothes and ideal for all the activities you'd participate in.

3. Other Kinds of Clothes to Pack for Summer Camping
- Raincoat
- Swimming suit
- Hoodie
- Bandana
- Flip flops
- Hiking boots
- Many more you can think of as appropriate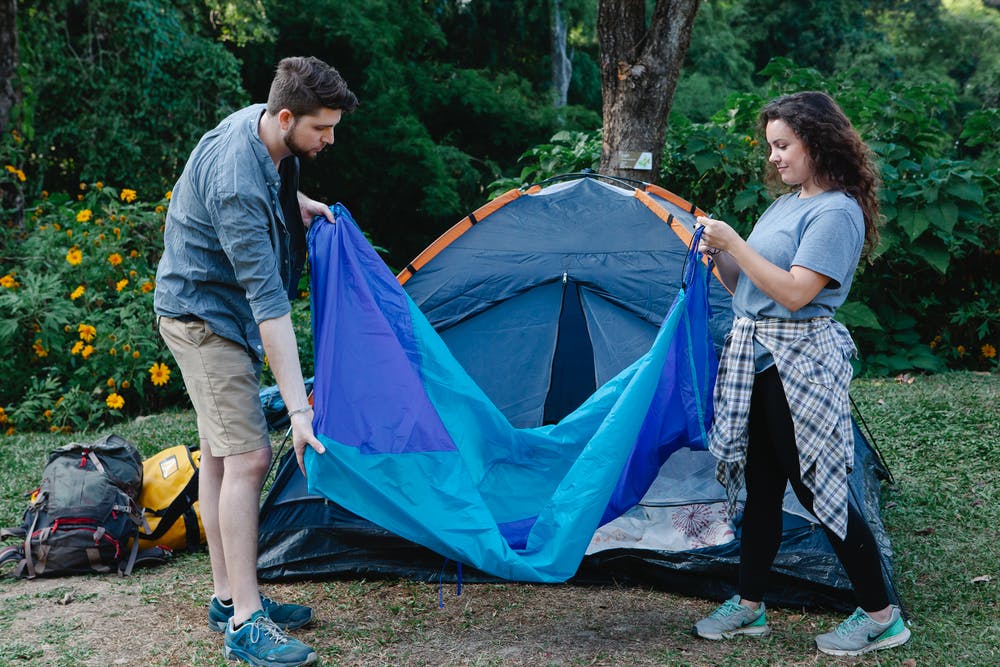 What should I not Wear while Camping?

1. Clothes that Offer Little Protection
A three-day to one-week camp experience is not a day out at the beach where you wear bikinis and shorts and keep your body exposed for most of the day. Protective is a relative word and could mean different things. But when you are camping, you want to avoid clothes that expose you to insect bites, harsh weather conditions, and other allergies.
Although long-sleeved clothes may appear off for the weather, they will surely protect you from insect bites and plants that could cause allergic reactions if they touch your skin.

Almost everyone knows that dark clothes are a bad fit for the hot summer. They absorb all the heat from the sun and keep them within and around your body, making you feel even hotter. Bright colored clothes do better as they reflect heat and will, therefore, reduce the impact of the sun on your body.

3. Clothes that are too tight
It may not sound like it, but do you know that loose clothes would make you feel cooler in hot weather than tight clothes? This is because they give room to breathe and allow air to circulate around you. Also, the fact that air circulates faster with loose clothes makes sweat dry faster from your body.

If you choose too tight clothes, you could end up sweaty and way too hot than you can bear.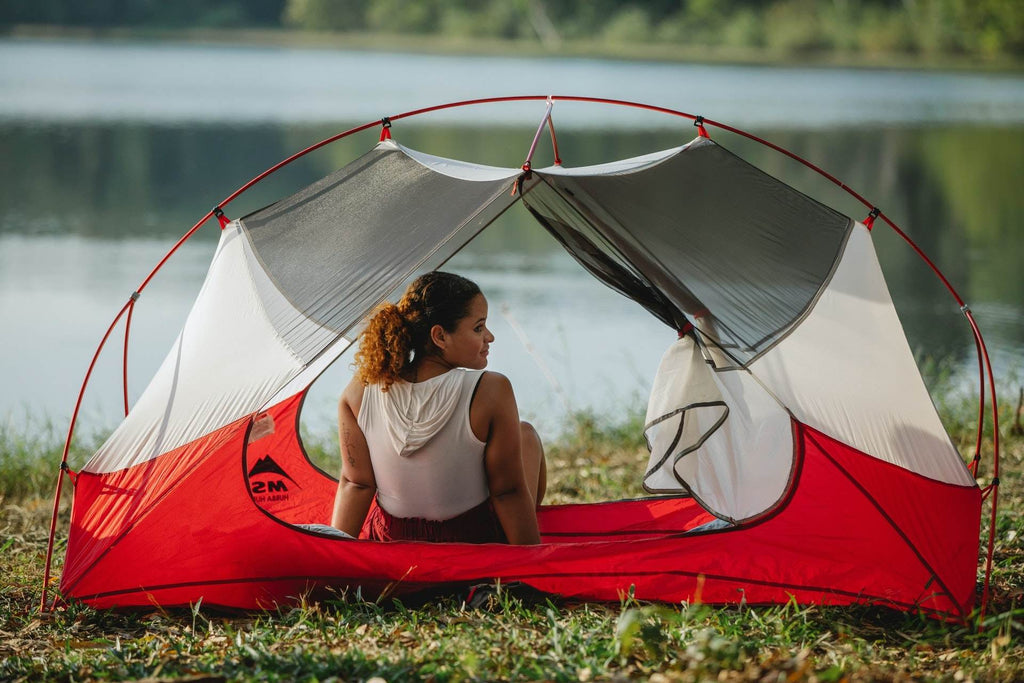 Other Tips
1. Check the Weather Forecast Beforehand
A good idea is to always check the weather forecast for the days you will be out camping. While the forecast may not be wholly accurate, it lets you know what you expect, and you can pack better.

The summertime can present itself with heavy rain, so you may want to take waterproof outfits along too. But of course, if you don't want to pack too many clothes that you may not end up using, the best bet is to rely on the weather forecast.

2. Take some Extra Clothes
It's advisable to take an extra or two of every kind of outfit you would be wearing because of emergencies. A cloth could dry later than expected. You may get a stain and need to change quickly, or you could experience a nasty tear due to rigorous exercise. Whatever be the case, you don't want to be caught stranded and at a loss for what to wear.

3. Do not Forget other Camping Items
While you focus on picking the right outfits, do not ignore other essential camping items. Proper footwear is too important to be forgotten. It should also be the right fit for your planned activities. We advise you to also pack sunscreen and shades for the weather's sake.

Other essential camping items are a tent, sleeping bag, water bottle, first aid kit, map, compass, etc. Sometimes, you may not need to take a tent or sleeping bag along if you are sure the facility you are camping at will provide that.

Equally important is a portable power station – which many persons tend to forget. The Acevolt Campower is the most efficient power generator of all time, having been designed for camping. Therefore, it uses solar energy and is the best fit for the summer. Depending on how long you will stay out camping, you may want to accompany your Acevolt Campower with one or two backup batteries to have enough power to carry you through.

Conclusion

Packing for a summer camp is not always about choosing the most skimpy or colorful clothes in your wardrobe. There are several factors to consider that make the clothes you pick the perfect selection for the season. The trick is to be more thoughtful. Consider the weather and the environment you will be camping in, and choose the clothes that provide you with utmost protection and freedom while also boosting your confidence.

---