Best Campgrounds in Michigan to Check Out
---
In Michigan State, there are varied options of campgrounds to explore in the search for your next getaway. There are over 1,000 campgrounds to choose from, and it is known to have the longest coastline in the United States. This makes Camping in Michigan all-encompassing and full of adventure. If you desire to lounge or dip in sparkling lakes, enjoy the view of towering dunes, or camp in the wild, a state park in Michigan should top your list of options.
Although the campgrounds are open all year round, it is popularly believed that the best time to camp in Michigan is during summer, from late May to September. However, consider that your arrival on the ground would be met by a brimming crowd as the campgrounds in Michigan are a lot busier at this time.
Do the campsites in Michigan have full hookups? Yes. Full Hookups are a significant feature of most campgrounds. South Higgins Lake State Park is one out of many. Take note that essential to know that these campgrounds are not free.
Planning a camp trip to Michigan can be tedious if you are unsure or conversant with the available campsites. This article highlights the best below.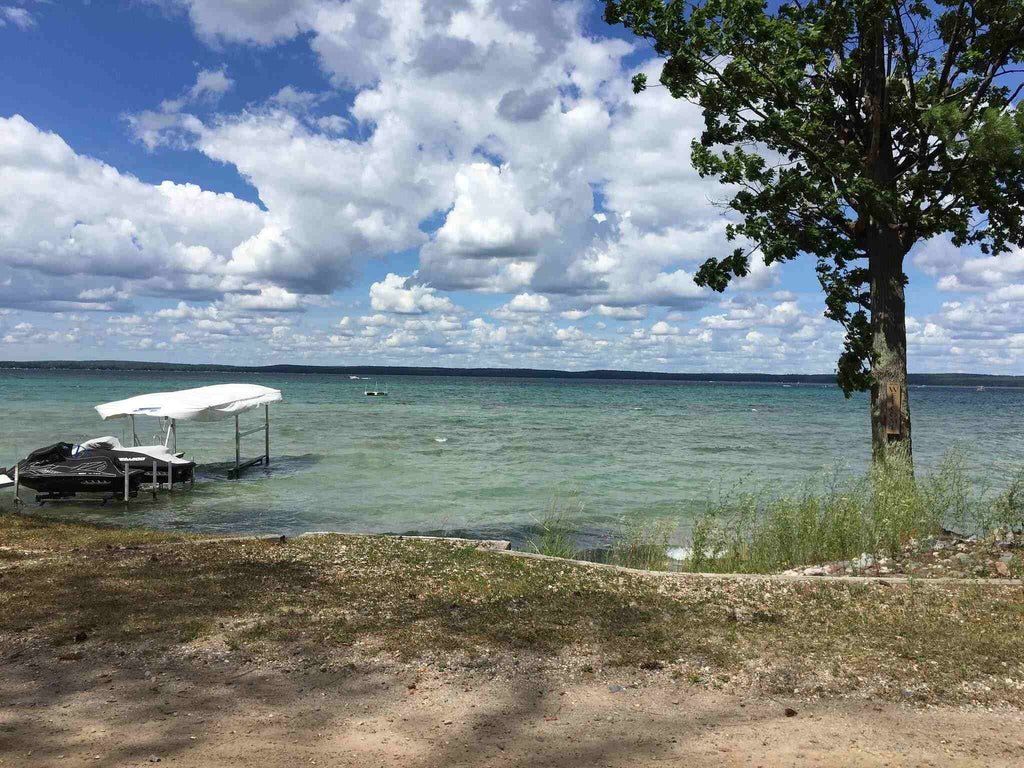 1. SOUTH HIGGINS LAKE STATE PARK
Home to the largest campground in Michigan with 400 campgrounds, rich in Forest reserve lakes you could explore for your fishing and swimming expedition, this campground is one of the best places to camp in Michigan. It sits on 1,000 acres of landmass. If you want to know more about how to fishing for bass while camping,  check out this article.
South Higgins Lake State Park provides its visitors with a home-away home experience. It is Family and Pet-Friendly. As stated earlier in the article, this campground is full hookup equipped. Accessible to campers is a mini-cabin that sleeps about five persons. Tent camping is allowed on the campsites.
Other amenities available in South Higgins Lake include a store that serves fresh food to campers. You can get ice cream and pizza if you are a sweet tooth. There are picnic and fire rings, grills, and a shelter for solo and group gatherings.
Boating, Swimming, Fishing, and Hiking trails are activities you can engage in while on the campground.  Have some alone time sitting on the beachfront, drinking in the beauty of nature: a beautiful synergy between the colors of the beach and the greens of the trees surrounding it.
During the peak season, reservations must be made earlier to visit the campground. Reserve a space for yourself call: (989) 821-6374
Opening Hours: Registration Office: 8am-10pm. Campsite Check-in is at 3 pm while Check-out is 1 pm. Overnight Lodgers Check-in at 4 pm and are expected to Check-out by noon.
Address: 106 State Park Drive Roscommon, MI 48653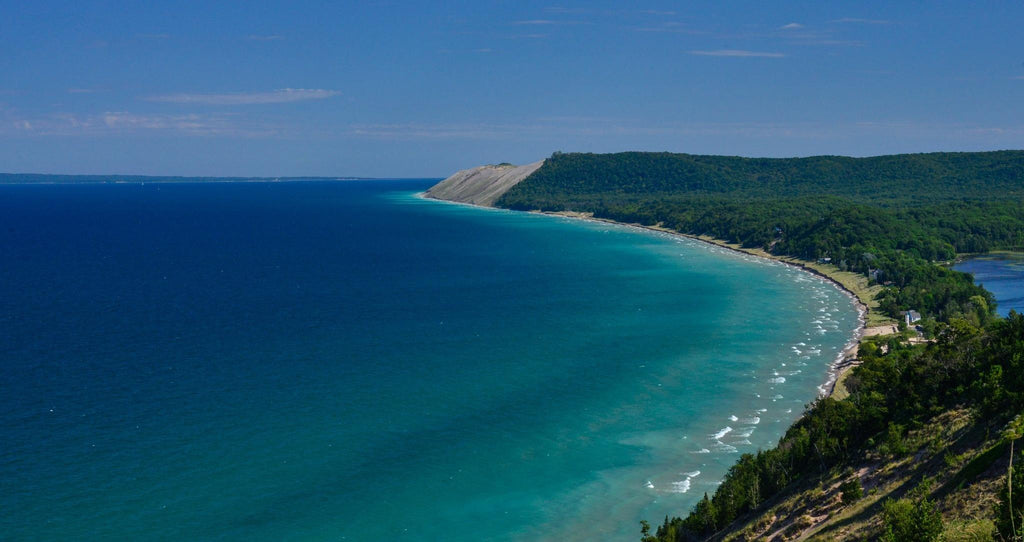 2. SLEEPING BEAR DUNES NATIONAL LAKESHORE
Sleeping Bear borders the north side of Lake Michigan and is known for its historical and natural features. One of the features is the majestic dunes standing on its grounds. Guests on the campgrounds can ascend these dunes to have an encapsulating view of the campgrounds.
Whatever your intention for visiting, Sleeping Bear Dunes has something for you. Its beautiful landscape would calm your nerves and activities that would lift your spirits. You can participate in various activities individually and others you can engage in as a family or group. You can spend time hiking trails that are. The uniqueness of the trails makes your stay more adventurous.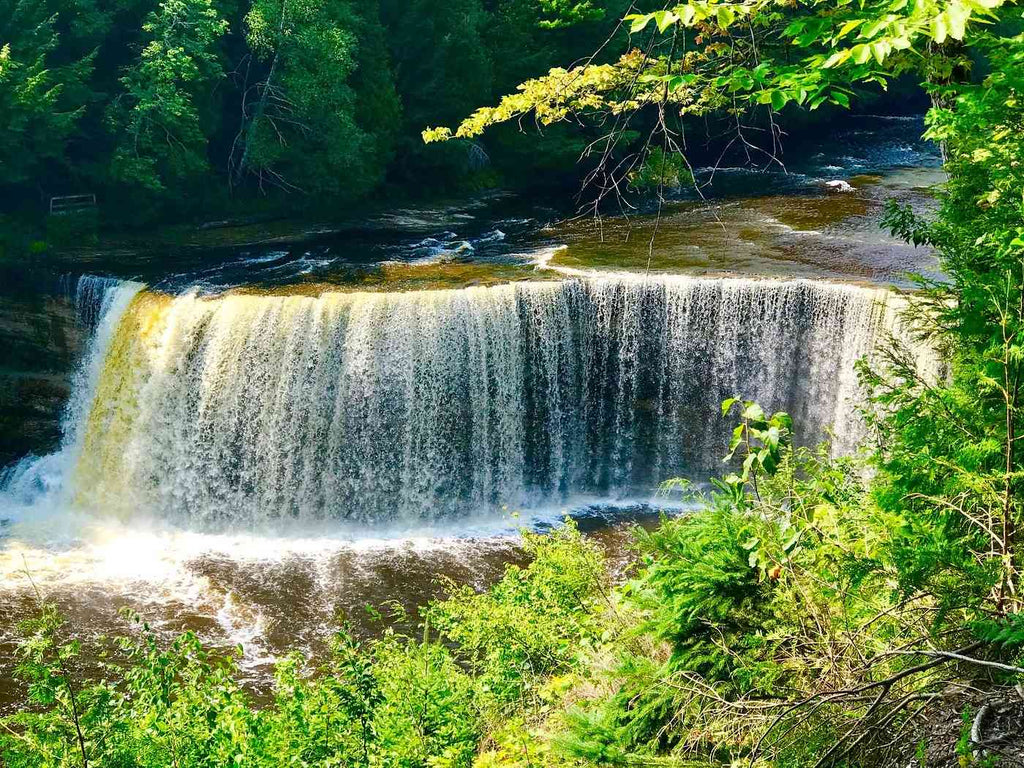 3. TAHQUAMENON FALLS STATE PARK
One major attraction in this park is the waterfalls. Its waterfalls are believed to be the largest on the east side of the Mississippi. Divided into two, the Upper fall drops to almost 50 feet while the lower fall consists of five minor falls that flow around an island. Inland coverage spreads over 50,000 acres. Sightseeing is a major you can engage in on this campground. For the love of nature, you can spend time viewing the waterfalls. It maintains a rustic ambiance with undeveloped woodland, tarred roads, and power lines.
If you would love to camp here, it is worthy of note that full hookups are not provided here. Only 50amp of electric power is supplied. To have maximum fun while on this campground, owning an Acevolt Campower is not a luxury. This would serve as backup to the electrical power available on the campground.
Hiking trails, fishing, swimming, Skiing cross country for leisure are activities one can engage in while on this Michigan state campground. Summertime is the best visiting time, and there is no limit to who camps here. You camp as a family or with your pets. Electronic chairs are available for campers who are limited in mobility. These chairs help to access areas that regular wheelchairs would not allow for. Campsite Reservation can be made six months before arrival time. On the other hand, overnight lodging can be made one year before.
Call (906)492-3415 or Worldwide Toll-Free (800)447-2757 for more information
Address: 41382 West M-123, Paradise, MI 4978
Opening hours: Opens all year.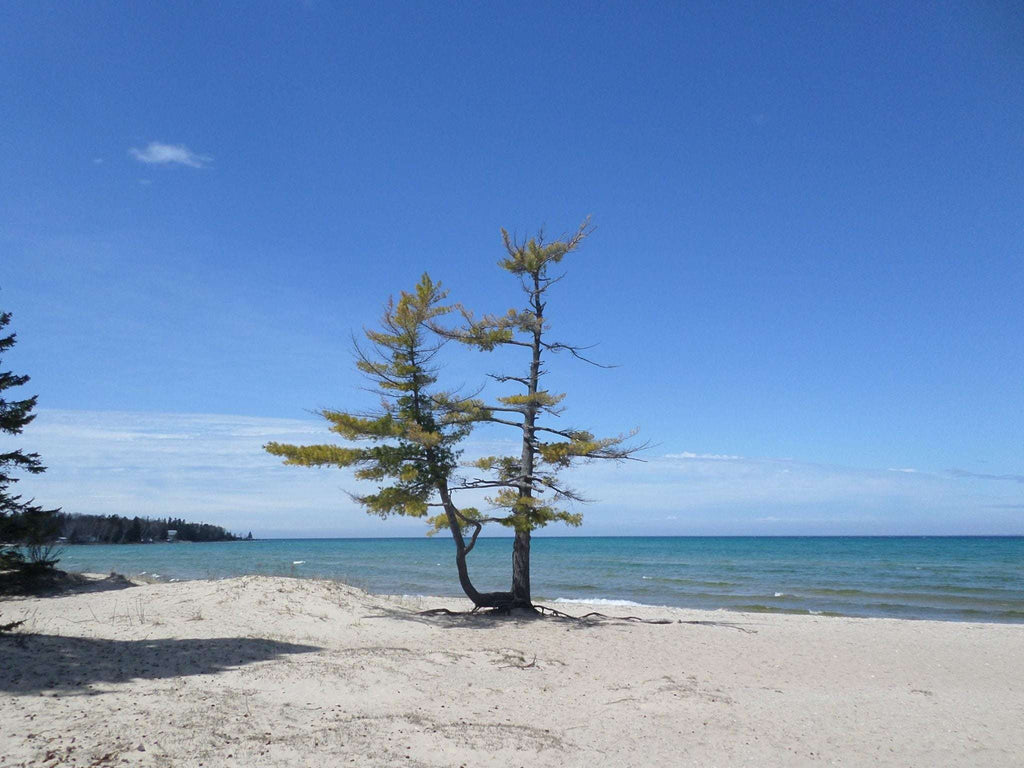 4. WILDERNESS STATE PARK
You would experience wildlife on a whole new level in Wilderness State Park. This campground has a rich reserve of migratory birds, wildflowers, and game such as bears. Hence, if you hunt for leisure, you would love it here.
Wilderness state park has two campgrounds: Lakeshore and Pines. Each of them is a suitable option based on your preference; If you like to enjoy the breeze and view of the beach or would like some quiet and covering from the elements. There are 250 campsites available for tent or RV camping. Due to the campground's popularity, it is advisable to reserve a space earlier. Campsites would be allocated on a First Come, first-serve basis.
Fully equipped for campers, full-hookup is available on 18 campsites and a modern dump station. Stay plugged on your device with a portable solar panel as you go about activities. A covered picnic area is provided for visitors who love to spend time outdoors.
A lovely time relaxing by the beachside is one-way camp visitors can maximize their stay on this campground. Other ways would include hiking (over 38 miles of hiking trails), Swimming, mountain biking, or visiting any of the lighthouses in the surrounding areas. You camp in summer and winter alike. However, watch out for bugs in the summertime.
Access is free, but reservations must be made ahead of time. Lodging in any of the rustic cabins available would require a surcharge. Please call (231)436-5381
Park opens between 8:00am-10:00am
Address: 903 Wilderness Park Drive, Carp Lake, MI 49718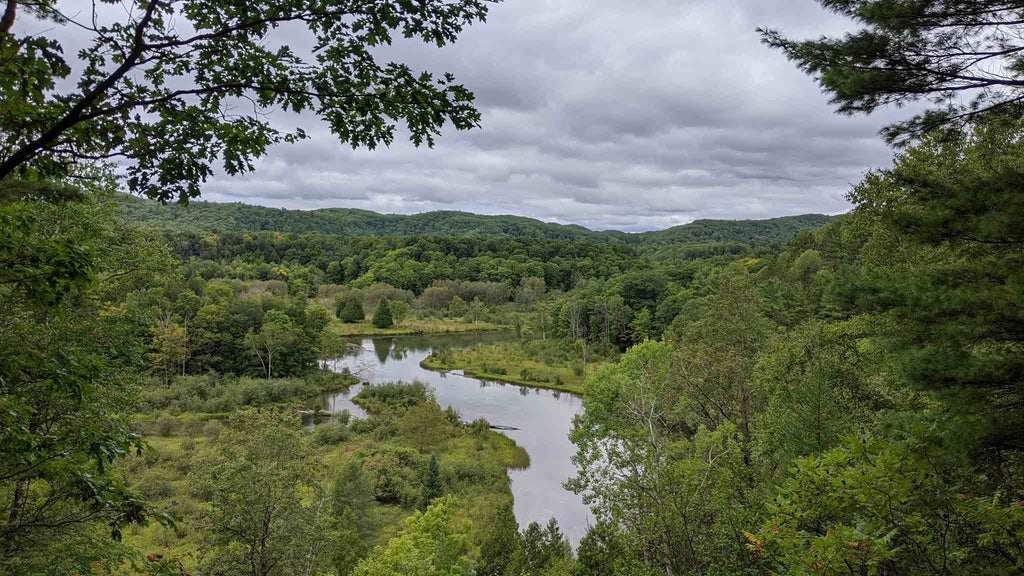 5. HURON-MANISTEE NATIONAL FOREST
Sparkling rivers, tranquility, dunes, and marshlands are the hallmark of this campground. Summer would be most suitable to camp. You can also explore sometime during winter. Aside from activities that you can engage in yourself, the campsite also has a list of organized activities, some of which are celebrating National holidays. These days are also fee-free days into the campground. Other activities are fishing, horse riding, cycling, hunting, and many more.
Amenities are available on the two campgrounds, inclusive of a disc golf course designed to a professional standard. The campsites are suitable for RV and Tent camping. Solar power is highly essential when visiting this campground as a group. You would also be required to pay a passing fee on the site.
Call to verify rates: 1-231-775-2421 or Visit office: 1755 S. Mitchell St Cadillac, MI 49601
FINAL THOUGHTS
Create memories, refresh, and launch again in strength and inspiration after a wonderful time away in a Michigan state park. Read other articles on the best places to camp here. It would help if you also visited the AceVolt online store today for camping gear that would enhance your camping experience.
---