6 Awesome Campgrounds in Tennessee
---
1. Rock Island State Park
82 Beach Road Rock Island, TN 38581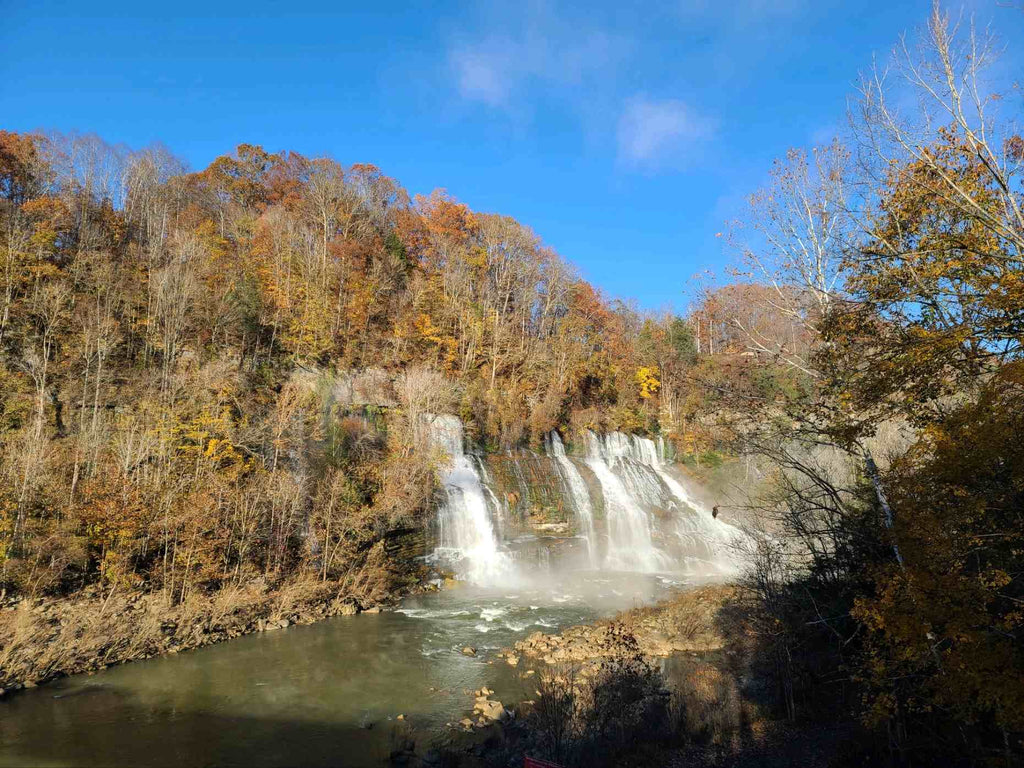 Rock Island state park is one of the state parks in Tennessee converted in 1969. It sits in an 883-acre park. This campground is the perfect fit for your camping anytime but is better experienced during winter when there is human activity.
It has two campgrounds some of which are designated for tent, RV, or trailer camping. The main campground has 50 campsites 20 of which are open all year round. There are neat and beautifully furnished cabins for rent as well this is summed at a total of ten. Reservations are to be made ahead if possible a year ahead for the cabins. The campgrounds and cabins are equipped with electrical and water hookups varying from 20-5omp respectively. Sewer hookup and dump station, bathhouses with hot showers are some other amenities available. Camp guests can restock on supplies from the camp store.
There are engaging activities lined up for both individual and group campers. Children can play fun games in the playground while adults can kayak, fish, or have some boat expenditure on Center Hill Lake. The campground has trails that campers can hike at their pace and level.
Night rates are charged for campsites, amenities, and cabins. To make reservations, call: 800-713-6065
2. FALL CREEK FALLS STATE PARK
2009 Village Camp Rd, Spencer, TN 38585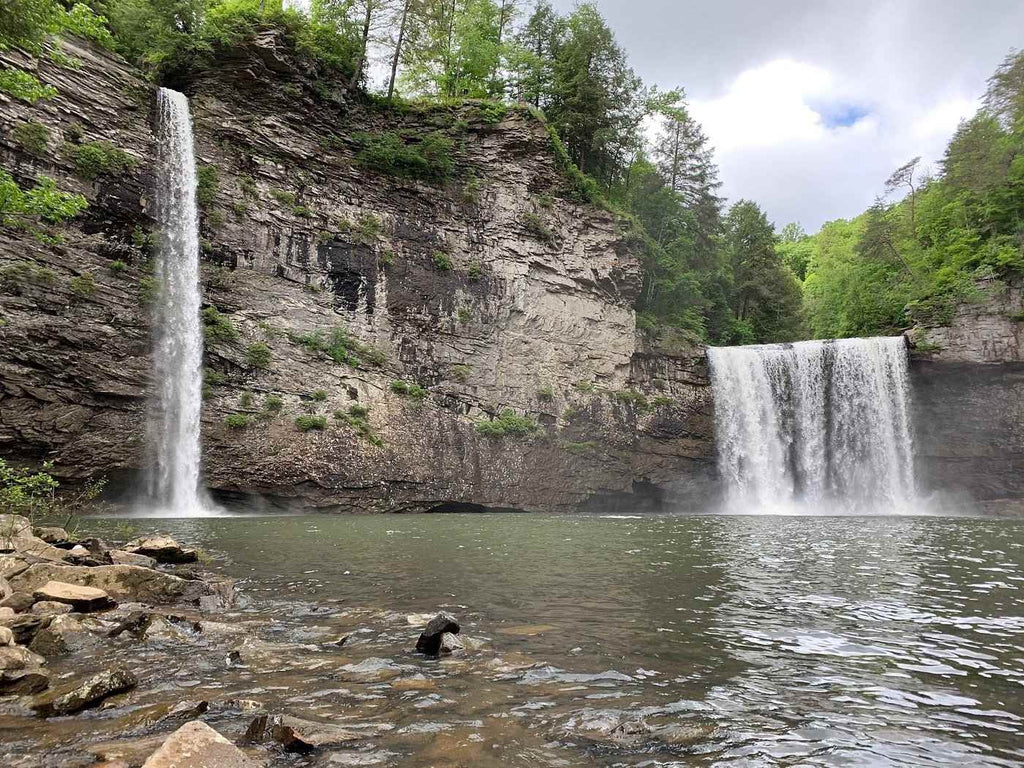 Would you love to camp out in the wild? or out of your comfort zone? Fall creek state park is the place for you. It is rated as one of the largest and most well-visited campgrounds in Tennessee. It has 222 campsites. 92 of which have sewer connections. This park is suitable for tent and RV camping. It is also ADA accessible. 
With 16 primitive sites, you can camp backcountry style. However, to have maximum comfort camping, get a portable solar system like the Acevolt Campower 700 portable power station. This would keep your devices charged and functioning optimally.

You are sure to have a fun getaway in this park with a stream of activities lined up for your enjoyment. Environmental Friendly programs are taught in the nature center. Also, you can trail the canopy walk with friends and family or go on solo Rock climbing or take a dive in the pool on a cool afternoon. Other activities that you can explore at this campground are hiking trails, canoeing, biking, fishing, and birding. Shedding extra weight just got easy.

Glamping can be a consideration because the cabins are designed to help you have the home away from home experience. The cabins are available at a cost. Reservations must be made way earlier than your arrival at the campground. Charges are made based on night stay on the campground.

Bookings and reservations can be made via mail or phone at (423)881-5298

3. SMOKYBEAR CAMPGROUND AND RV PARK
4857 East Parkway, Gatlinburg, TN 37738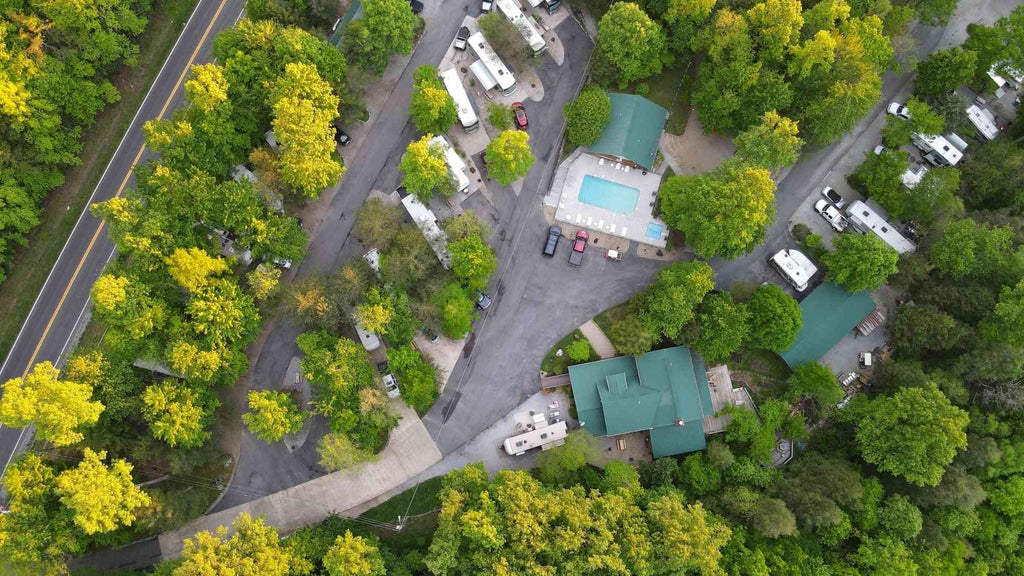 The smoky bear campground is a privately owned and managed campground. Not as large as many of the other campgrounds on this list yet it stands out in its customer care and the adequate maintenance paid for the amenities on the campground. Asides from this, it does not lag in scenery and idyllic camping. The campground is well located and centralized in Gatlinburg and this makes it an ideal spot to view and observe the great smoky mountains national park.
There are several ways to camp in this park. You can either camp in a tent or your RV. The campground gives shaded concrete padded pull through and gravel in sites. They have about 46 hookup RV sites with electricity, cables, and water. They allow tent camping and cabin rental in their pull-through sites.
It offers so many amenities such as a pool, Firepits, clubhouses, pool tables Wifi and several restrooms with hot showers. These amenities are made available for a nice camping experience and family get-togethers. They also have an onsite dog park for those that go camping with their dogs.
The campground is open for reservations from 9 am-7 pm. Ensure to make the right reservation and also intimate them with the purpose for the camping to be aware of the facilities they have that can meet that purpose.
Make a reservation by calling 865-436-8372 from 9 am to 7 pm.
4. PINE MOUNTAIN RV PARK
411 PINE MOUNTAIN RD, PIGEON FORGE, TN 37863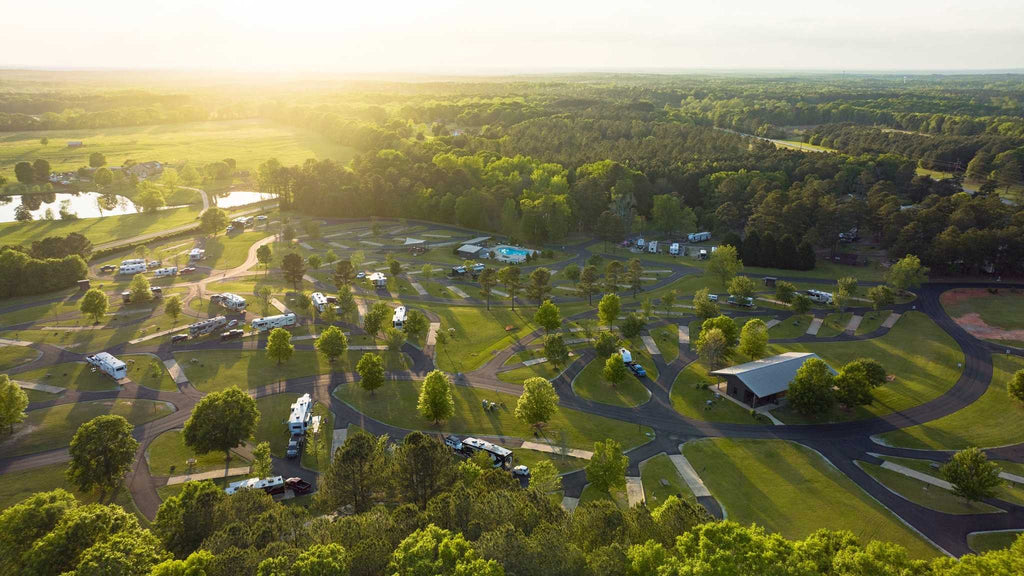 Pine Mountain RV Park is the best option if you will like to engage in white water rafting or horseback riding, hiking, and fishing. It is one of the best campgrounds in Tennessee because it has so many interesting things and views suitable for a weekend getaway or family get-together. It is open for reservations all year long and is suitable for any type of vacation.

The campground hook-up sites with free wifi, cables, and rental cabins. The guests have access to about three types of hook-up sites such as the 20, 30, and 40 amp electrical hook-up. they have several pull-through and back-in sites. The back-in sites ranges from 30ft/length , 50ft/length while the pull-through ranges from 30ft/length to 60ft/length.
The campground is newly built and furnished with so many amenities such as a camp grocery store, heated pools, a large splash pool, and so on. Another exciting feature of this campground is its central location to the smokey mountains and its surroundings. It also has neighboring places such as Gatlinburg and Sevierville which are pleasant for amazing dining experiences.
The campground stays in operation between 9 am to 7 pm. Also, note that they don't allow tent camping rather they accept campers and conversion busses. For more enquires call (1-865-453-9994).
5. DAVY CROCKETT CAMPGROUND
1400 W GAINES ST. LAWRENCEBURG TN38464, UNITED STATES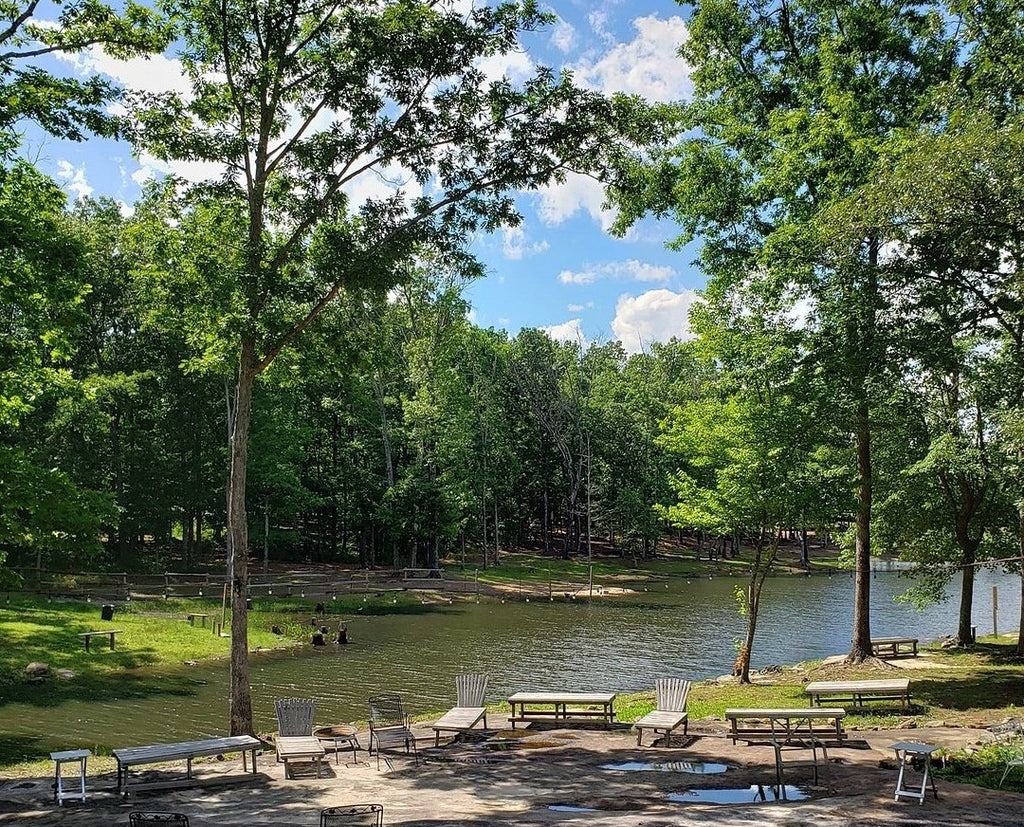 Davy Crockett Campground is located southwest of Tennesse. it is a fun place because it has so many activities for you to have an amazing camping holiday. Do you need a place to relax and just cool off from stress and work? Davy Crockett Campground is a good place for relaxation that would make you forget what you have been going through.
The campground has a very large pool, a museum, a lake, a cabin for rent, and several campsites. Activities such as paddling, swimming, bird watching, hiking, and biking are allowed in the campground. The amenities of the campground are scattered into two areas because the campground is split into two.
The first area has about 45 campsites with water and electric hookups each. The other side has a lot of electric hookups and a few water hookups. The campground also has recreational activities for kids and multiple food stalls that have varieties. To have the best camping experience you can go along with a solar generator such as Acevolt camper 700 to power your devices and even certain things in your camp tents.
They are open to reservations between 10 am and 6 pm daily. Make your reservation by reaching out to the management at (931) 7629 408.
6. NATCHEZ TRACE STATE PARK
24845 NATCHEZ TRACE RD. WILDERSVILLE TN 38388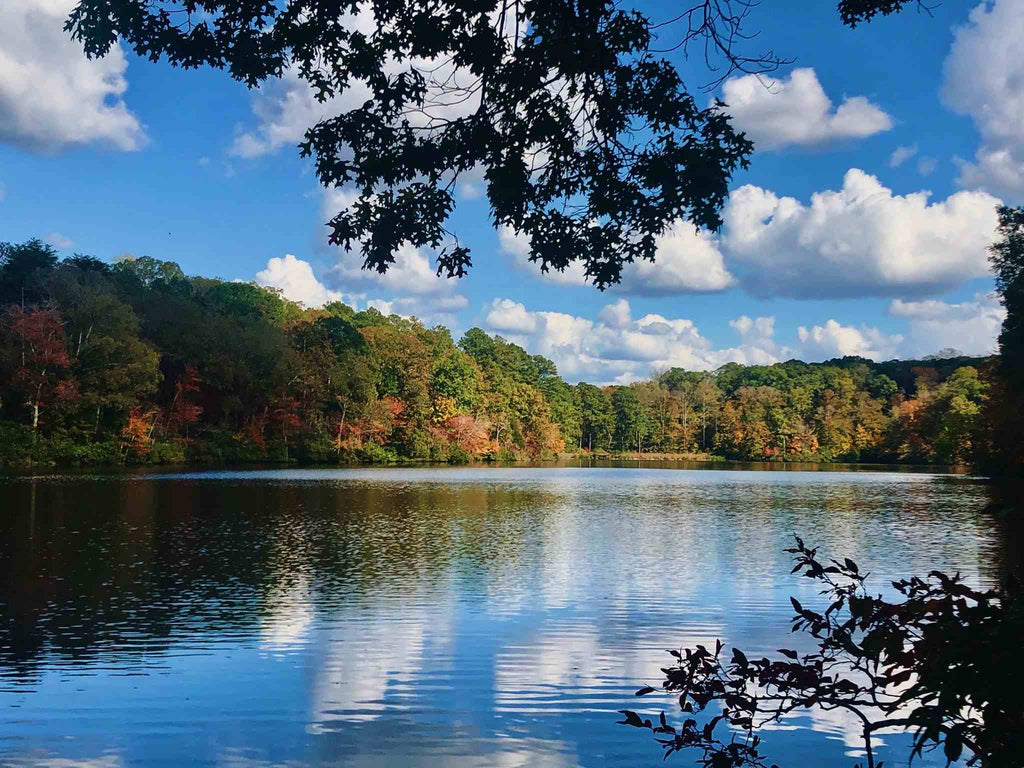 Natchez trace state park is on the western side of Tennessee. It has been said over time that this ark is a good place to make long-time memories with your family. it has a large space and a wide range of activities for a challenging camping experience. there's a backcountry camping area of about 10,155 acres within the park. Although you will need a permit to access this camping area, it is open to all.
The park has proximity to four lakes, a beach, and a wrangler campsite for horse lovers. It also has 206 campsites and five cabins. Several activities are allowed in the park such as kayaking, swimming, paddling, and horse riding. The park is known for sophisticated amenities such as grills, fire rings, and lots of tables.
The park's hiking trails range from a one-half mile up to 4.5 miles, and a 40-mile overnight trail. The trails wind through the forest and fields and along the lakeshores and streams of Natchez Park. Visitors also enjoy the museum that features local and park history, picnic facilities, camping, cabins and lodges, boating, and the park's restaurant.
The park is always open from 8 am to 4:30pm. Visit their website or contact the management (731-968-3742).
Conclusion
The campgrounds and works mentioned in this article are amazing camping areas and spots for family vacation or a weekend getaway. The amenities and activities available are enough to have a great time and create lasting memories. To make reservations or enquires about anyone of them, use the contact information provided in the article.
---