6 INCREDIBLE CONNECTICUT CAMPGROUNDS
---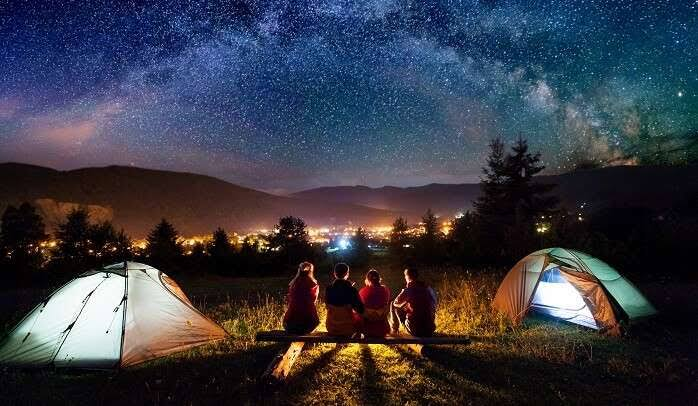 The campgrounds in Connecticut are very beautiful, and this is because the state itself is famous for its lovely landscape. You see natural beauty everywhere you look in Connecticut from the rolling meadows to the breathtaking coastlines. Every camper will find an activity or two to occupy their time; while the more adventurous can hike the trails, others can canoe, kayak, or fish in the lakes.
So if you are ready to go camping in CT, here are some of the campgrounds that you should definitely take a look at:
KETTLETOWN STATE PARK
1400 Georges Hill Rd., Southbury, CT 06488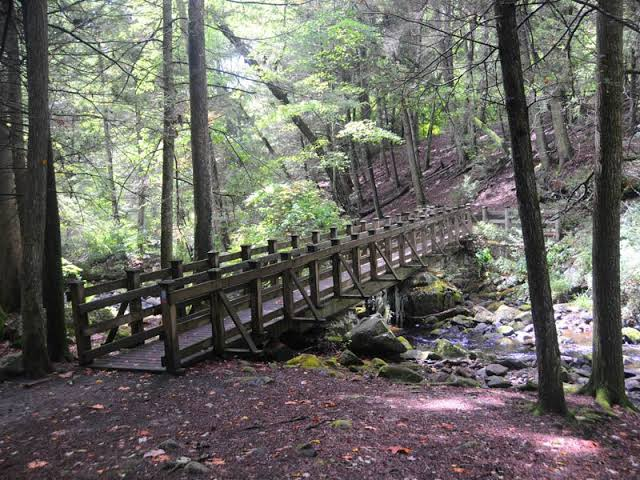 The park is located in an area where the Pootatuck Indians used to stay. Campers still sometimes find arrowheads in the campground. There are six miles of hiking trails for hikers and bikers to explore the surrounding woods. You are welcome to bring a horse for a ride through the forest if you have one.
Lake Zoar is a man-made lake that surrounds the park. Campers are allowed to boat, fish, and even take pictures of it. On its shores is a beautiful campground that has a large picnic area that is well shaded. Connecticut state parks camping rules apply here as well, and swimming is not allowed because of the poor quality of the water.
The park's campground has 61 campsites. While some are in open areas, others are in partly wooded areas. There are also six cabins available for rent without kitchens or bathrooms. Those who want to camp in their trailers or RVs must ensure that they are no longer than 28 feet. Camping on weekends and during holidays attracts a camping fee.
Like in other state parks, the campsites are reserved on a first-come, first-served basis. For reservations and further information, you can call 203-264-5678.
WHITE PINES CAMPSITES, BARKHAMSTED, CONNECTICUT
232 Old North Rd, Barkhamsted, CT 06063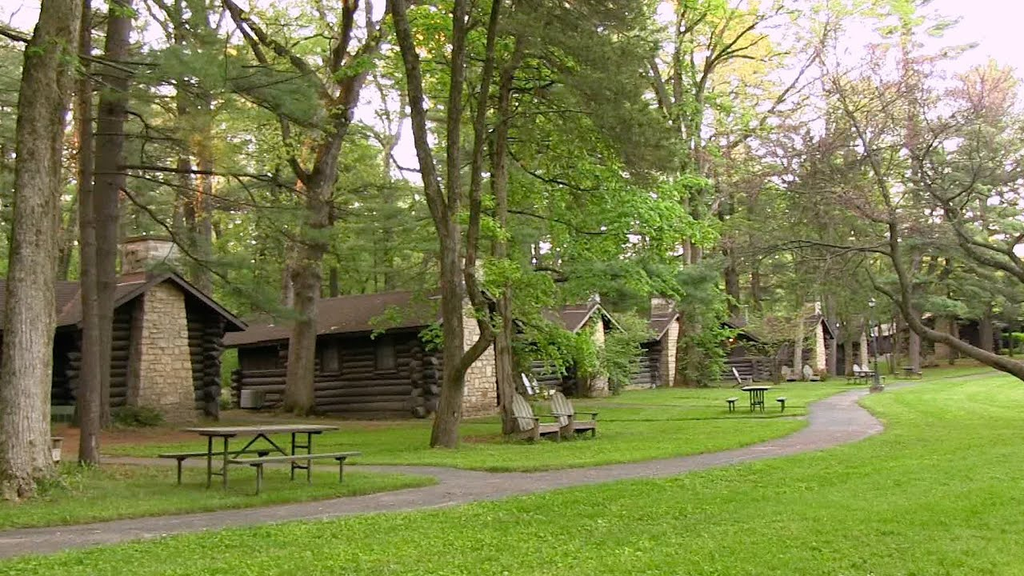 If you have been looking for private campgrounds near Connecticut, then you should definitely check out White Pines. Surrounded by the many lakes that are around the Northwest area of Connecticut, the campground allows you to enjoy luxury while camping out. 
White Pines is family and pet-friendly and has 209 campsites for you to choose from. It is one of the RV parks in Connecticut, and they also have sites for tents and cabins that have kitchenettes.
The ground has large recreation areas for families, an arcade, a volleyball court, and a swimming pool. Campers can rent equipment for kayaking, ping-pong, board games, and badminton, among others.
Camp rates differ based on the length of stay, the campsite chosen, and the amenities currently in use. Every camper must make reservations before arrival, and all fees paid are non-refundable. Confirmation of reservation is only after payment of a deposit.
The park opens from 9 am - 4pnm everyday except during holidays when it is open till 11 pm. For more information, you can reach out via 860-784-0797.
MACEDONIA BROOK STATE PARK, KENT, CONNECTICUT
159 Macedonia Brook Rd., Kent, CT 06757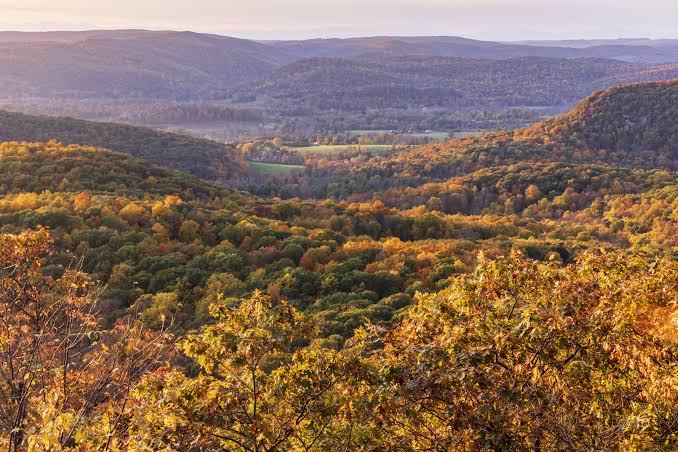 Macedonia Brook State Park covers 2,300 acres of natural beauty. It is one of many campgrounds in CT that are owned by the state. It is usually breathtakingly beautiful in the fall because of the trees that line the park.
 The campground offers campers the choice of 51 campsites that are spread across the area. All the sites are very peaceful, with some in the woods, others in the meadow, and a few more beside the streams. 
It is one of the best places to go for those that need all the peace and quiet they can get. The ground offers hikers several hiking trails to choose from, the Blue Trail's most popular. The Blue Trail traverses Cobble Mountain, offering views of the Catskill and Taconic Mountains. It is perfect for those seeking to do a little mountain climbing.
There are grills, picnic tables, and covered pavilions scattered around the grounds. The camp has provisions for pit toilets and drinking water for guests to use. Although campers are not allowed to swim, you can fish, hike, or sit beside one of the streams and allow the water to flow by you.
Pets and alcohol are banned from the campground, but those who have their dogs on a leash are allowed during the day.
Reservations must be made before checking in to the campground. Campers must book a minimum of two days, except for holiday seasons when they have to book for three days. For further inquiries, call 860-927-4100.
WATER'S EDGE FAMILY CAMPGROUND
271 Leonard Bridge Rd., Lebanon, CT 06249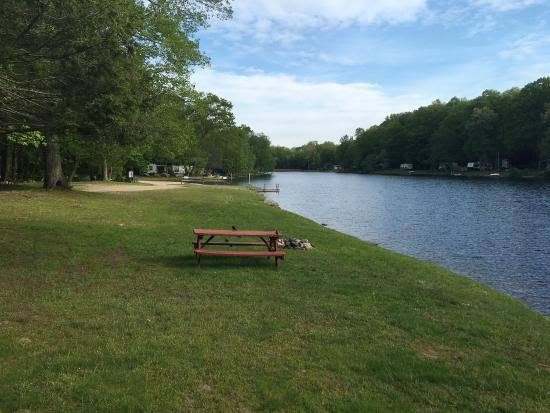 This campground is located at the south end of a ten-acre lake. It is a group-, family-and pet-friendly campground with provisions to ensure that everyone has enough fun for as long as they want to stay. Like many other campgrounds in Connecticut, the ground is open from April until mid-October. 
The Water's Edge Family Campground surrounds Mathiew Pond. This gives campers the chance to fish, kayak, and canoe. Those looking to go for a swim can go to the campground's private pool. Camping in Connecticut as a group has never been better, with shared fire pits and a communal picnic pavilion available.
Guests are free to play pool and bingo, join in the campground's potluck dinners, or simply just lie on the beach. The campsites are available for those that want to camp in tents or RVs. There are also amenities on offer, including a well-stocked camp store and free wifi.
To book a stay on the ground, call 860-642-7470, or reach out via email.
HAMMONASSETT BEACH STATE PARK 
1288 Boston Post Rd., Madison, CT 06443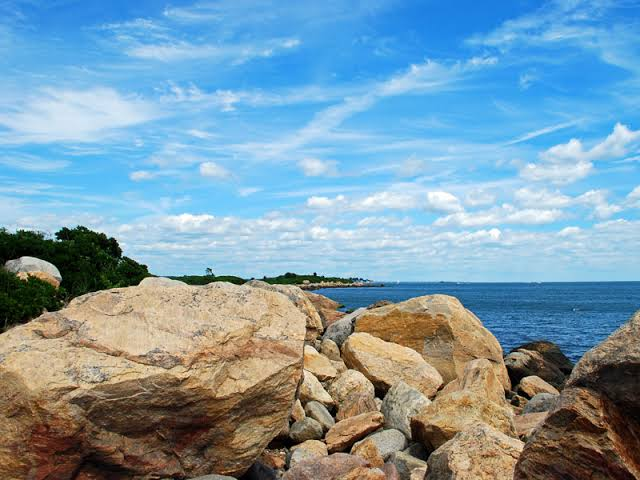 Hammonassett Beach State Park is the longest public beach in Connecticut and one of the best. It spans two miles along the shores of the Long Island Sound. The beach is where you want to be in the summer after a long day in the waves. 
Make sure you pack the beach gear that you will need: swimwear, towels, snacks, kayaks, and your backup battery source like the Acevolt Campower. Once you get to the park, you won't want to leave for any reason.
The park is open from Memorial Day until the middle of October. It has 558 campsites on offer, a camp store, an amphitheater,  modern bathrooms, trailer water, a volleyball court, an amphitheater, and a dump station. Those who want a more luxurious stay can rent a cabin. 
The beach can be quite busy, especially during summer weekends, so it is advisable to make reservations before heading out. No matter the number of people, there is more than enough space to sunbathe or swim. There is also a boardwalk on the beach. The campground is also very close to Madison, which is popularly known as one of the best beach towns in Connecticut. 
Guests can call 203-245-2785 or send an email to make reservations for their campsite of choice. The camp fee depends on the number of days of stay and the type of site chosen.
WEST THOMPSON LAKE CAMPGROUND
449 Reardon Rd., North Grosvenor Dale, CT 06255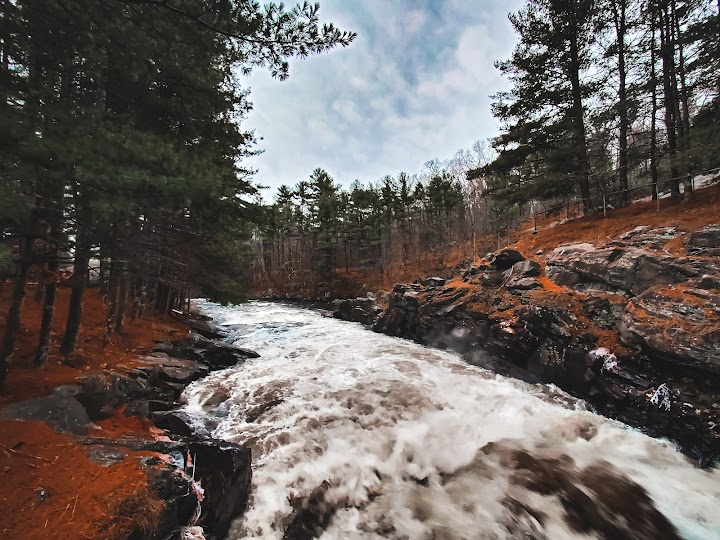 The West Thompson Lake Campground is located in the more peaceful northeastern region of the state, near Massachusetts and Rhode Island. It is an excellent choice for those that are looking for Connecticut campgrounds that offer quiet. The campsite is family-owned and sits on the shores of West Thompson Lake. 
Although swimming is prohibited in the lake, campers can go canoeing or kayaking. Visitors are also allowed to fish from the lake, although they have to release the catch afterward.
The campground offers campers a choice of 22 campsites to choose from, with 11 boasting water and electric hook-ups. The other 11 sites do not offer these amenities, so campers who stay there should have a portable power station like the Acevolt Campower. This will ensure that you always have electricity.
The facilities at the campground are well-maintained and always kept clean. The park also features modern bathrooms with showers, a basketball court, an amphitheater, and a horseshoe pit for children. There are several trails for hikers to find their way through the forest.
A challenging 18-hole free golf course is available on the shores of the lake. All campsites have a picnic table so that you have fewer things to carry when coming to the park.
You have to make reservations by filling out a request form and choosing your campsite and length of stay. For further information, call 860-923-312.
Conclusion
Many of the campsites in Connecticut do not offer electrical hook-ups, so it is important that you are equipped with a portable power station. The Acevolt Campower is your best bet whenever you are going off the grid. Offering a fast charge and strong battery life, you can enjoy your camping activities without fear of running out of electricity.
---