5 Great Places for Camping in Oklahoma
---
When many want to describe Oklahoma, they describe it as the heart of America, and we can quickly know why. For anyone who wants a private and cozy environment or the outdoors where you can appreciate nature, camping in Oklahoma is your best bet. If you take your time to plan your trip, camping in Oklahoma state parks can be thrilling, especially when you know where and when to visit.
Acevolts Campower has put together in this article, Oklahoma's five best camping sites, the best season to camp there, their reservation methods and fees, business hours, and location. Please relax and enjoy the ride with us!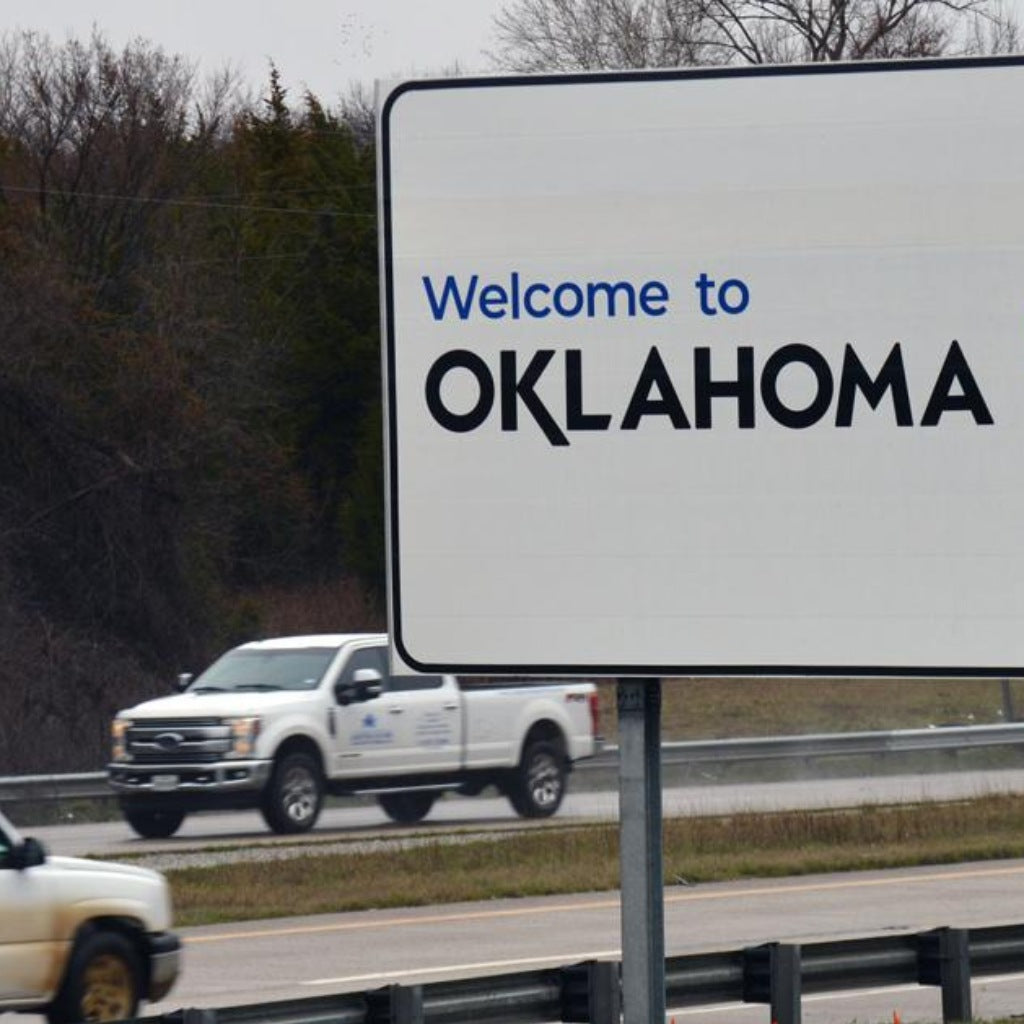 1.
Robbers cave state park, Wilburton
This park is named robbers cave due to its historical use as a hiding place for famous villains like Jesse James and Belle Starr. It is a state park in Latimer County, located in the hilly woodlands of the Sans Bois Mountains of southeast Oklahoma. It is an excellent site For you if you would love to reconnect with nature.
The wildlife management area covers more than 8000 acres and includes three lakes. People from all over come to go mountain biking, trout fishing, and boating. Robbers cave park offers 22 RV sites with full hookups and 64 campsites with water and electricity. The equestrian campground is also available for horseback riding. Pets are not allowed in the lodge, but they provide pet-friendly cabins, and pets are also allowed on leash.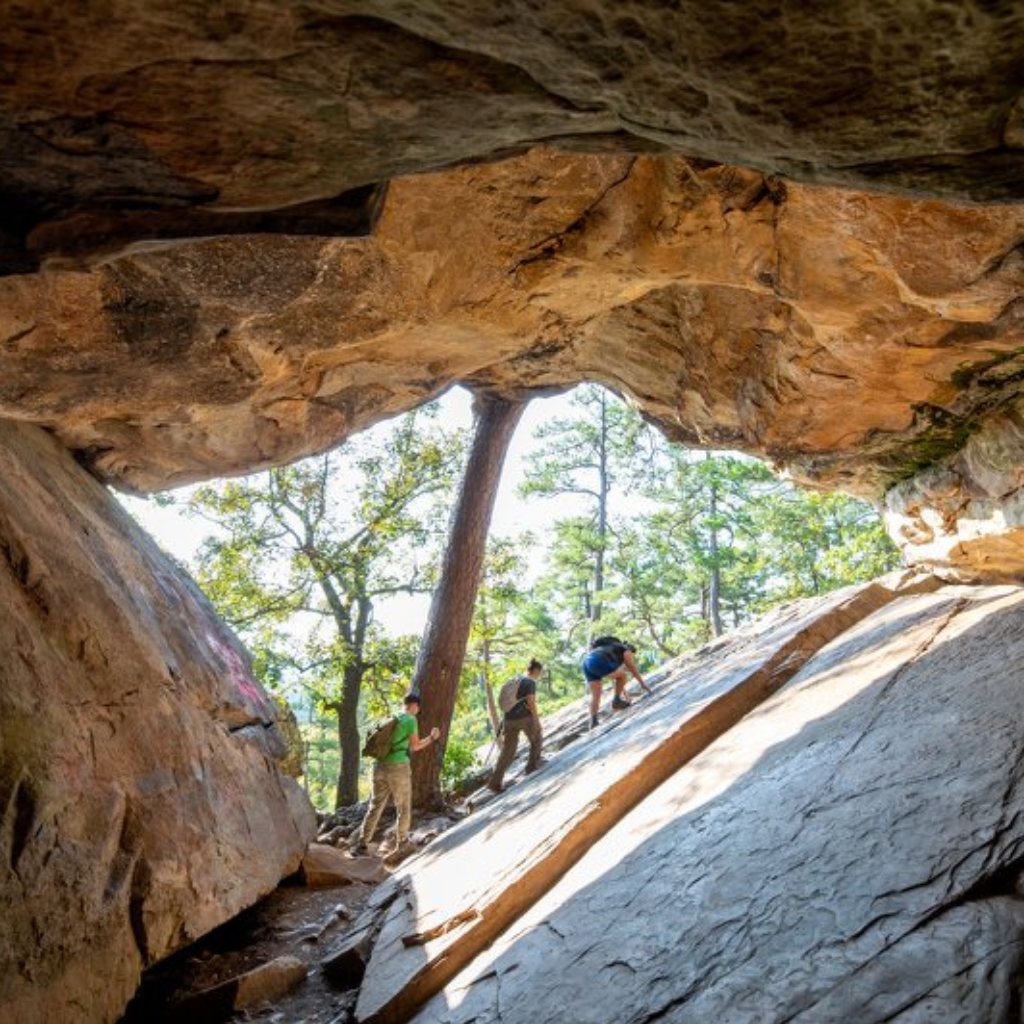 Especially with the color and decoration that comes with it, autumn appears to be the best season to visit the robber's cave park. Robbers cave state park is open Sunday to Saturday between 8 AM and 8 PM. The entrance fee into the park is 3 dollars per person, but for all tents and RV sites, an online reservation must be made. To make reservations for the cabins and the Belle Starr view lodge rooms, Visit www.oklahomaparks.com. Click on the Robbers cave link under the plan A trip section.
2.
Chickasaw national recreational center
If what you are after is peace and quietness, you will find great camping sites In Chickasaw recreational center to give it to you. Chickasaw national recreational center is situated in the foothills of the Arbuckle Mountains in south-central Oklahoma near Sulphur in Murray county.
This recreational center is also an excellent location for photography enthusiasts as Arbuckle mountain provides some of the most beautiful views of Oklahoma. The little Niagara and rock creek swimming holes in the Chickasaw recreational center are also there. Swimmers or people who enjoy relaxing in the coolness of shaded streams or swimming holes should consider visiting this place. The Chickasaw recreational center is open Tuesday- Saturday between 10 AM and 5 PM; the center is closed on Sundays and Mondays.
There are more than enough activities in Chickasaw recreational center to fill a camping trip, from going angling to skiing, motorboating, fishing, swimming, and lots more. There are three campgrounds in the Chickasaw recreational center:
The buckhorn campground has about 22 sites with electric hookups (what kind of electric hookup), and 55 sites with showers and comfort station
The guy sandy campground offers a more rugged experience with 40 tent sites without showers or electricity.
For campgrounds with no electricity, you need not worry; Acevolt campower is here for you. With the portable power station from Acevolt, you can convert solar energy to electrical energy and enjoy electricity as you wish. You can purchase any portable power backup battery based on your electricity usage.
For Chickasaw recreational center, passes are not required for entry. But for campsites, bookings and reservations have to be made. The reservation fees for the campsites range from 14 dollars to 30 dollars per night. Visit the campground page for more information on making your reservations.
Visitation is highest from April to September, so if you love a crowded environment, that might be the best time to camp. But if you enjoy a quiet and serene atmosphere, you should consider visiting between October and January.
3.
Black mesa state park and nature preserve
Black Mesa is known to be the highest point in Oklahoma. It is located in Oklahoma's panhandle along the tri-state border with Mexico and Colorado.
Address: state highway 325, Kenton, OK 73946
The pack offers 29 RV campsites and 25 tent campsites, including water and electric hookups. Black mesa is known as one of the most prominent dark skies on publicly owned land in the country, and if you love dark skies, this park is a place for you. If you would love to visit, August is the best time to visit; this is when you get to see the Perseid meteor shower.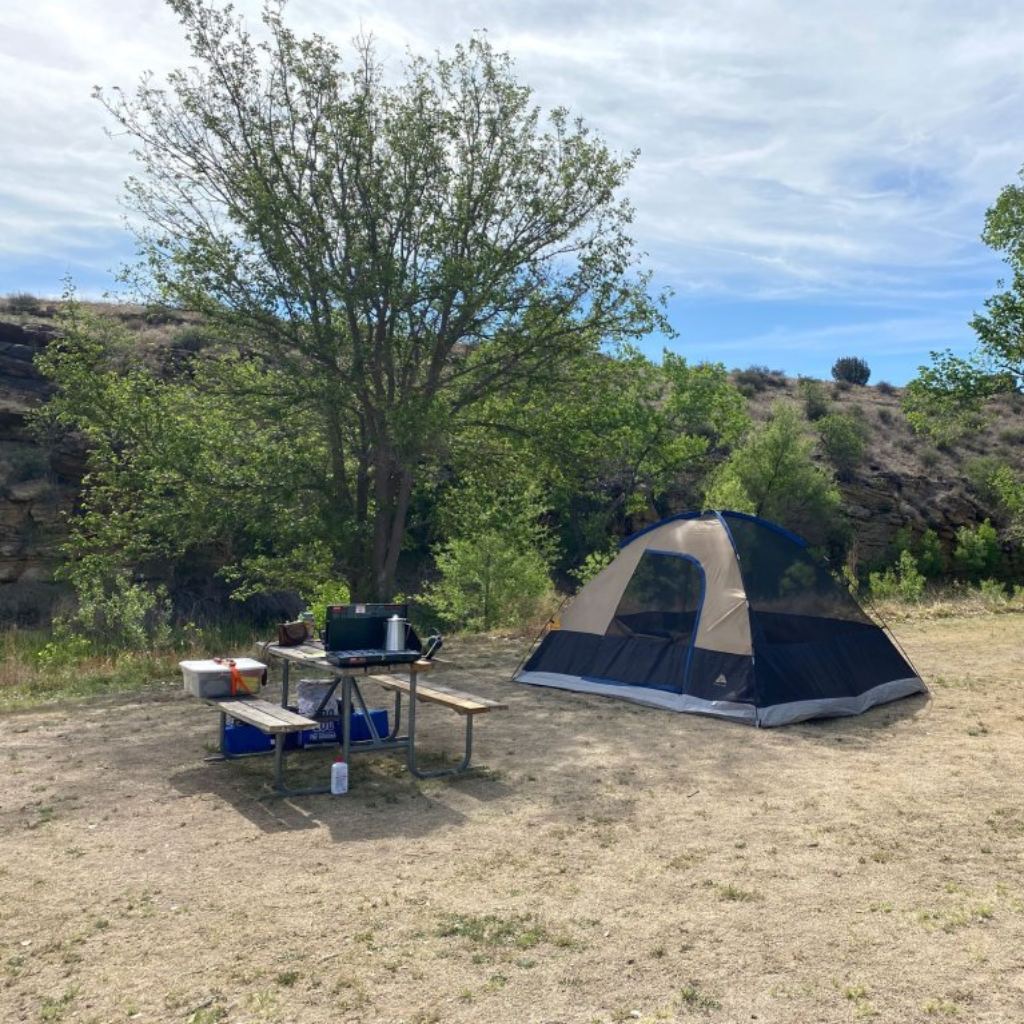 The Perseid meteor shower is one of the most viewed meteor showers in the northern part, and its best viewed from areas such as the Oklahoma panhandle.
The black mesa nature preserve is open only from dawn to dusk; camping is not allowed in the actual preserve. If you will be visiting during summer, prepare for the high temperature, and don't forget to come along with your sunscreen and plenty of water. To make reservations, visit travelok.com/blackmesa.
4.
Beavers bend state park.
Beavers bend states park is a 1300-acre state park located in McCurtain County in Oklahoma, 11 miles north of Broken Bow on OK-259A.
Address: 4350 S, OK-259A, Broken Bow, 0K 74728.
They have cabins available for rent and about 55 tent sites for you to choose from. They also over RV camping sites with water and electricity hookups, with two group picnic sites available for reservation. (One important thing to note about Beavers bend park is that it gets booked up fast, so if you would love to go camping, make your reservations as early as you can. Also, the park offers boat, kayak, and canoe rentals.
 The pack is open every day at 8 AM and closes at 6 PM from Sunday to Thursday, 7 PM on Friday, and 8 PM on Saturday. Rates of campsites in beavers bend state park range from 12 dollars to 75 dollars, depending on the number of days and service rendered. To make reservations at Beavers bend, visit www.Beaversbend.com.
5.
Wichita mountains wildlife refuge
Wichita mountain wildlife refuge is located in southwest Oklahoma. It is an excellent location to camp and explores. It's the perfect place for you if you are a lover of wildlife: you get to see animals like the buffalo, longhorn cattle, elk, etc. You can also go fishing, rock climbing, hiking, and more.
Address: 32 refuge headquarters road, Indiahoma, OK 73552
The only public campground is the Doris Campground, located on the banks of Quanah Parker Lake. It provides 23 campsites with electricity hookup and 42 campsites without electric hookup, though the campsites offer a picnic table, grill, and fire ring for you to use. Also, they offer swimming holes during certain seasons, and they have an ice cream shop and a few great local restaurants.
Wichita refuge opens daily, from dawn to dusk, and on holidays. The best time to visit Wichita mountain wildlife refuge is spring and fall when it's not too hot or cold. All camping is via reservations only, and depending on location and service provided, the fee range from 12 dollars to 25 dollars. While preparing to visit Wichita mountains wildlife refuge, do not forget to go with your Acevolts portable power station so you can enjoy electricity as you wish.
Where would you love to go camping?
Oklahoma indeed is a beauty to behold, with many camping sites to explore. We are sure you would love to visit one or two of these camping sites, so pack and get ready for a thrilling experience!
---