Camping Tarp Vs. Tent: How to Choose
---
Before this time, we had extensively talked about other forms of camping shelter like RV camping and Tent Camping. As we advance, our focus would be on camping in a tarp. This article would shed light on Tarp camping, its difference from tent camping, the benefits, and how you can go on with its setup.
What is Tarp Camping?
A tarp is a piece of fabric, rectangular in shape and waterproof, used as a means of cover for items such as cars, boats, trucks, and furniture to prevent damage or a tool of shelter as camping gear for persons. It could be employed as a means of barricading from the elements. Tarp camping uses tarp in camping, unlike a tent or RV.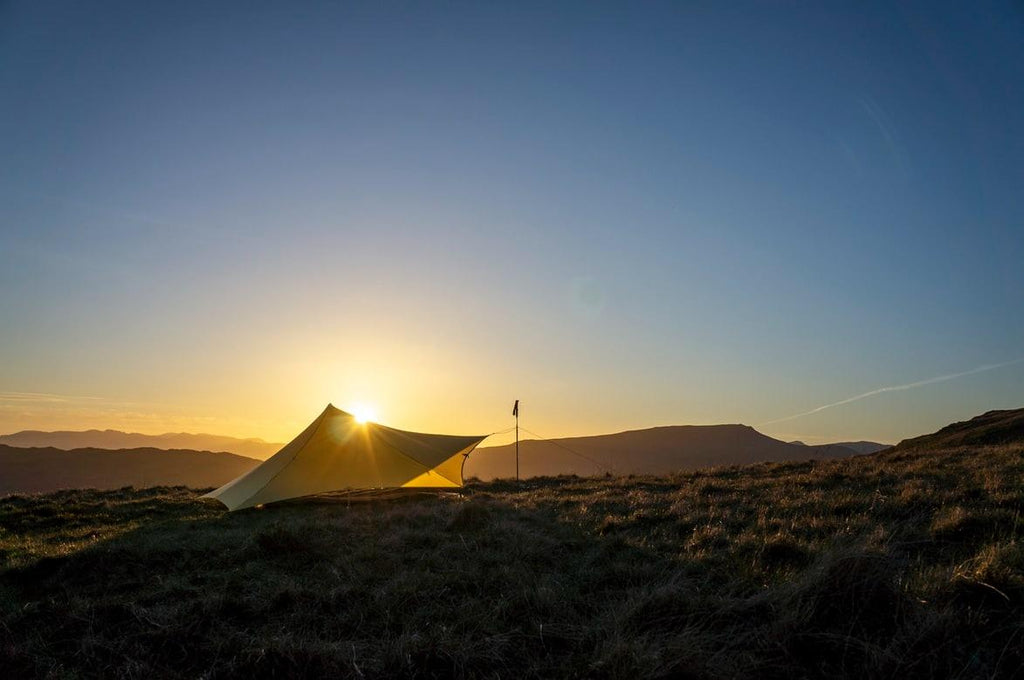 Camping tarps come in various designs, shapes, and features for specific purposes and uses. The size of a tarp varies as well. Your choice of tarp is based on your terms of comfort.
Tarp Camping Vs. Tent Camping
Tarp camping is a minimal and affordable means of camping. Hiking is swifter with this lightweight option to Camp with or a way to save cost; a camping tarp is for you. It is not restrictive and can spread just anywhere outdoors, like tent camping.
Pros of Tarp Camping
1. Weight: tarp is a lightweight alternative to camping. Backpacking is easier with a tarp. It helps you travel light and fast. The lightest of tarps weigh about 140 grams. It is lighter than a tent because it doesn't have walls or floorboard accompaniment. Many a time, they would easily fit in your backpack.
2. Inexpensive: Tarps are more affordable than a tent. You can have an outstanding buy without spending so much. However, even though you can find "cheap tents," they are usually bulky and heavy. Tarps are for you if you are camping on a budget.
3. Durability: The lightness of your tarp is its strength. Having no extra attachments makes it resistant to wear and tear. It is easier to fix and maintain a tarp than a tent. You can repair a tear on your tarp with a sewing kit you get in any craft store around you. You must have one handy.
4. Multifunctional: The versatility of the tarp has made it a common trend amongst campers. It functions well as a ground cloth, a shelter against the wind, rain, and sun. You can also convert its poles to trekking poles. With the tarp, nothing is a waste or a burden.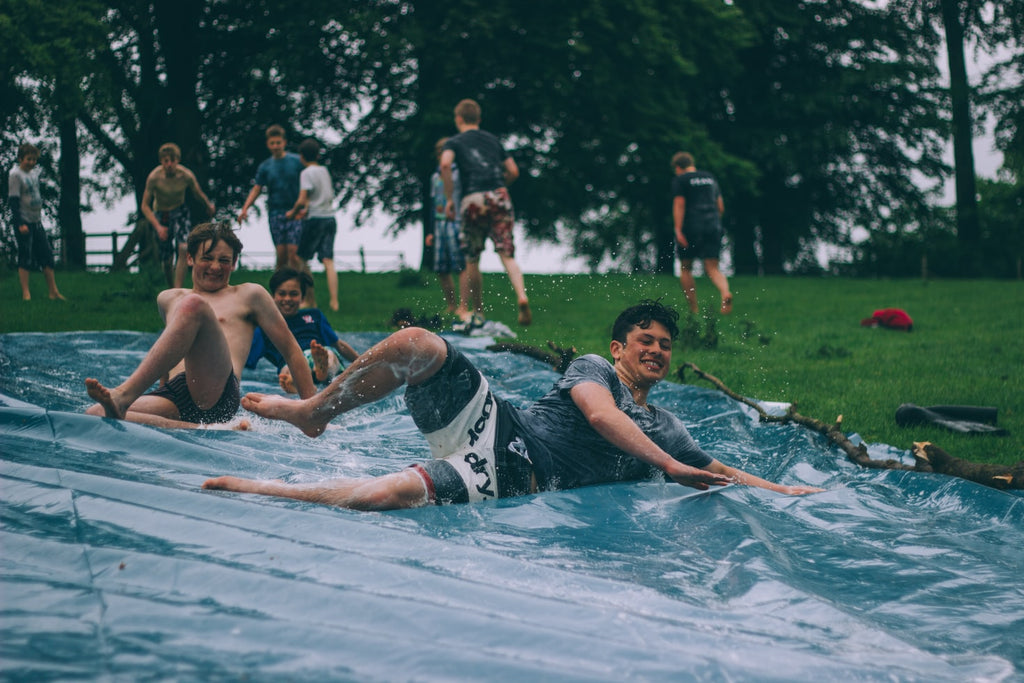 Cons of Camping in a Tarp
1. Exposure to Wildlife: Stray animals can easily find their way into your tarp. To reduce this risk, dispose of garbage properly, preserve edibles in a tight lid and be smell proof. That is, do away with perfumes, toothpaste, lotions, and anything that could attract wildlife. You would do yourself excellent service by getting a bivy sack or bug net to wade off any attack from pests and rodents. Getting a solar-powered bug or mosquito zapper is essential. Here is a camping safety guide about "Protecting Your Campsite From Wild Animals."
You must pay attention to bear box regulations guiding the campground before your visit. Bears are more likely to attack a tarp camper than a tent camper. The complexity of a tent makes this so.
2. Exposure to the elements: Tarps provide less protective cover. Camping in a tarp would make you colder than usual because, unlike the tent, a tarp does not come with side covers that would prevent you from the harsh realities of the weather, most especially if you are camping in colder climes, it cannot trap heat. You should include snug and warm clothing as you pack your bags. It cannot keep you dry as a tent would during a storm. 
3. It could be limited: Depending on where you choose to set up Camp, the option of camping in a tarp might be unsuitable. Here is why you cannot set up a tarp just anywhere. This is due to its need for support,  
4. It takes a long time to set up: The peculiarities of the surroundings make a tarp setup arduous. You have to make adjustments from time to time till you achieve the perfect fit. You would set up a tent in less than two minutes because they are pre-designed with telescopic poles, which makes this possible.
5. Less Privacy: Don't expect to have private moments in a tarp. You would be visible to everyone, especially on a campground. You would have to resort to restrooms to change your clothes or share intimate moments with your beloved one. It could put you at a high risk of theft as your items are visible for all to see.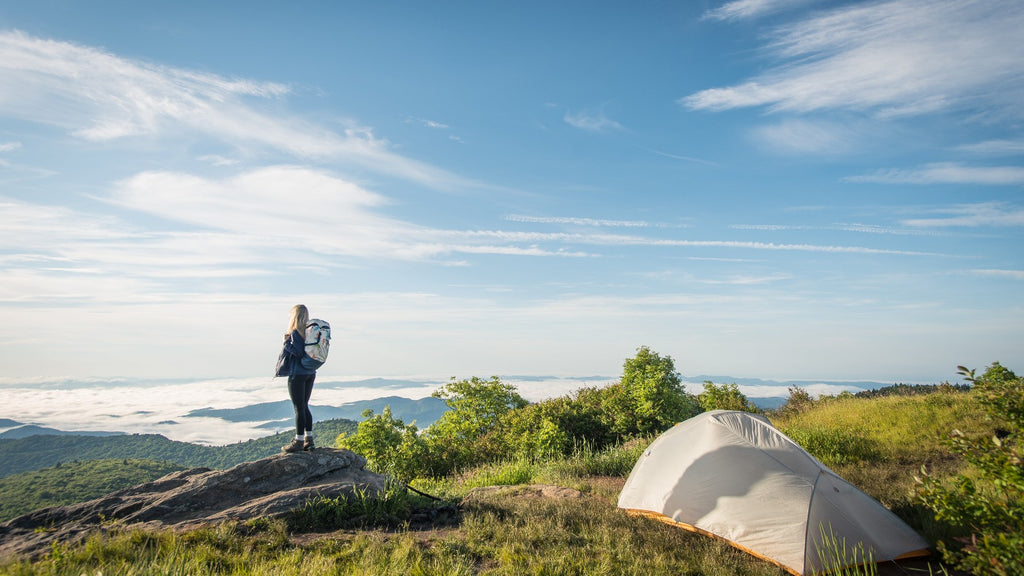 How to Choose a Camping tarp
Before setting out to choose the tarp for your next camping expedition, here are four factors that you must consider;
Quality: because tarps are mainly used outdoors, you must consider their durability to ensure that they can withstand changing weather conditions. You don't want to go running back for a replacement in a short while. To test for durability, check the thickness and the material used to produce your choice tarp.
Type:
The best tarps are those made from vinyl-coated polyester. This tarp type does not come cheap. However, more affordable options such as the Poly tarp are standard and suitable for camping. Also, there is the Canva tarp and PVC tarp. The type is dependent on you and the terrain on which you intend to set it up.
Size:
You should consider the size of your tarp when making your choice. Consider how many people would be occupying the tarp and how much coverage you intend to achieve. 
Colour:
The color of the tarp would determine your comfort in it. Your color choice would also keep the harshness of the element. White and silver tarps would offer you shade and allow natural light to stream into your tarp, blocking out the rays of sunlight.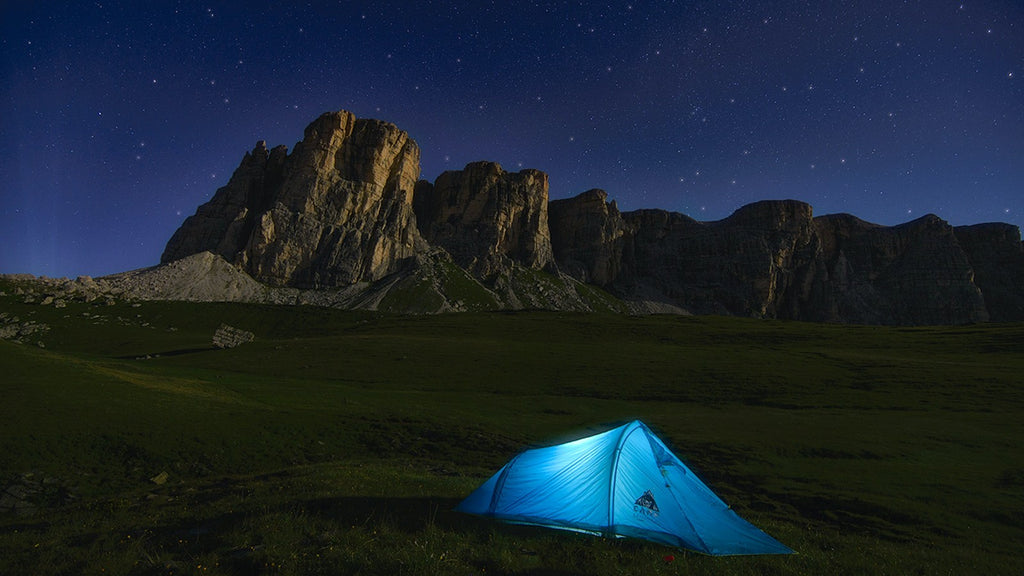 How to Setup a Tarp Camp
The first step is to get your tarp and rope. You can get your tarp between $5-$300 based on the material, quality, or size. It can be sourced from and gear shop. It should be about 10 to 12 feet long and 8 to 10 in width. See that it is big enough to accommodate a sleeping bag and large enough for you to sleep beneath it.
Utility cords or paracord are suitable rope types for holding up your tarp. Ensure to get enough, although you shouldn't need more than 5feet of rope.
After getting your supplies, it is time to consider where you would set up your tarp. Are you camping in winter? It would be best if you camped uphill or upstream to prevent the flow of water and moisture towards you. If you are camping in summer, a leveled ground that offers natural cover is suitable. Be sure that the area is free from hazards and wildlife as well.
If you are not able to camp in an area surrounded by trees for a high ceiling setup, you can consider the following setup methods:
The Easy-Sleeper: this setup is straight to the point. The tarp is used as a groundsheet prop for your sleeping bag and defense against crawlies. It is low maintenance. This style is preferable in the summer. Without any skill, just anyone can pull this off.
The A-Framer: this tarp setup is classic in style. It is adopted mainly by older campers. If your camp area is small, this is the setup to adopt. Your tarp, a length of rope, four hiking poles, and two mounts are necessary for this setup. Use the string to create a ridgeline for a high ceiling setup drape tarp over the rope. Afterward, use your hiking pole or strong sticks as the need be to support your tarp on each side. Tighten stakes and tarp with solid cords.
The Lean-To: is the most common tarp setup. There is room for the occupant to view the shelter space without completely being secluded. It is suitable for any season. To design, tie your ropes tautly to surrounding trees. Also, a center pole should be in place to keep the tarp standing. Ensure to form your tarp against the wind.
As we conclude, do not forget that your camping experience is not complete without a solar panel. With the acevolt battery generator for camping, your gadgets are fully functional even as you enjoy your time away. 
---
Related Product